Today's the official start of the Sochi Winter Olympics. And because these games are the most controversial in recent memory, there's more at stake with them than in any Olympics for perhaps decades.
Following the Sochi Olympics is not only about medal counts and photo finishes, it's also about vital topics such as freedom of speech, human rights, and security concerns playing out on a global stage.
Inspired by our live-tracking of the Super Bowl last week, we thought we'd put together a few alerts for you to monitor all of the activity surrounding the games as they happen. From every angle.
These are:
To accomplish this, we're taking advantage of a mention feature called "Export My Alert as RSS Feed," a powerful tool that lets you (and anyone else you've shared the link with) track mentions in RSS readers like Feedly.
Simply copy the feed URL and enter it into the +Add Content section of Feedly. Then, all you have to do is click the green "Follow" button.
You'll notice that all of the media associated with the content is already pulled directly from mention, giving you rich previews of all the links as they come in.
And so, without further ado, here are the 4 mention feeds you'll need to fully monitor Sochi as it happens on the web and social web:
#1 Follow the opening and closing ceremonies in real time (hours before they air in the US).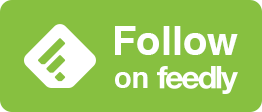 NBC won't be airing the opening ceremony in the US until almost 9 hours after the event! This move, made so that they can show it in lucrative prime time, shows just how behind traditional broadcasting is when it comes to global events in the age of the internet.
Follow this feed to receive live updates on the opening and closing ceremonies as they happen, including rich media and stunning photographs from news sources and trusted Twitter users.
#2 Monitor breaking news on topics like LGBT rights and security concerns surrounding the games.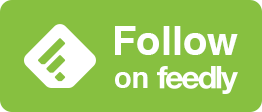 Or copy and enter this RSS link into your favorite reader: bit.ly/olympics-breaking-news
The Olympics have always been a defining event for raising awareness to historic topics. Some of the most iconic images for human rights movements have come out of the Olympic Games. This year promises the same with serious questions concerning the treatment of the LGBT community in Russia. And with major security concerns and a history of authoritarian control, Sochi 2014 promises to make a lot of news.
Follow this feed to get in-depth breaking coverage about the issues surrounding the games.
#3 Track how your favorite Olympic stars do. Don't miss a medal.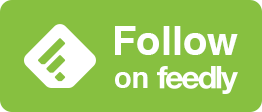 Or copy and enter this RSS link into your favorite reader: bit.ly/olympic-stars
Olympic athletes have some of the most amazing stories of dedication and endurance. And year after year, they train with one goal in mind: Olympic gold. Celebrities are born, dreams are made and broken, and hundreds of countries show off their most talented stars.
Follow this feed to get up-to-the-minute results for all of your favorite athletes competing in the games.
#4 Get an inside look at the Olympic Village from athletes and journalists.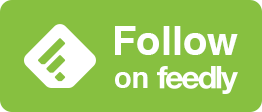 Or copy and enter this RSS link into your favorite reader: bit.ly/inside-olympic-village
We've already seen what kind of conditions the reporters traveling to Sochi have found upon their arrival. Let's hope the athletes are having a better time of it. The Olympic Village has always been a popular topic to follow each and every Olympics, with humorous stories, scandals, and inside looks into the lives of the most talented athletes competing today.
Follow this feed to get a peak of what it's like to live in the Olympic Village.

We'll be following these feeds and updating them as the games unfold, so feel free to tweet us @mention with any ideas or feedback! And of course, if you'd like to create your own alerts and share their RSS feeds with friends to follow, you can sign up for mention here:
Subscribe to Marketing + Monitoring Weekly
Get hot blog posts, insanely useful resources, and funny gifs every Friday.