Hey there!
Do you live for data-driven decisions? How about knowing the "why" behind your metrics, instead of just the "what?" If the thought of making decisions without numbers makes you twitch, you're going to love our latest update.
Our newest features will help you calculate the impact of being talked about online. Not every mention is equal. Two blog post mentions can mean wildly different things for your brand, depending on how many people see the post, and who those people are.
Now, Mention can help you decode how many people can see a certain mention. Identify which tweets spread like crazy through the Twittersphere, and which blog posts go viral. So helpful to have explanations like these when it's time to analyze your metrics!
Introducing Mention reach
This week we rolled our reach and share data for web and Twitter mentions!
Reach is displayed for new mentions from Twitter to see how much impact the mention has. It shows the number of people that could possibly see the mentions. So, that's the sum of the Twitter user's followers and the followers of anyone who retweeted it.
See share counts
For any non-social mention (like from a website, forum, blog, etc.), you'll see a share count of how many people have shared the link. See how well the content's doing on social media:
Counts will be shown for Facebook, Twitter, LinkedIn, and Pinterest. The total number of shares will be shown in the bottom source bar. To see counts for individual networks, just click on that badge for the breakdown.
Try it out yourself
Reach and share counts are now available for all Mention plans. And of course, we also squashed a few bugs for you. Rejoice!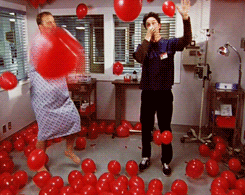 Log in now and see how far your latest mentions have spread!
Subscribe to Marketing + Monitoring Weekly
Get hot blog posts, insanely useful resources, and funny gifs every Friday.