Alerts
Discover the new Basic Alert
A simplified, smart interface to get started with monitoring - instantly
Start a free trial
— Conquer the digital overflow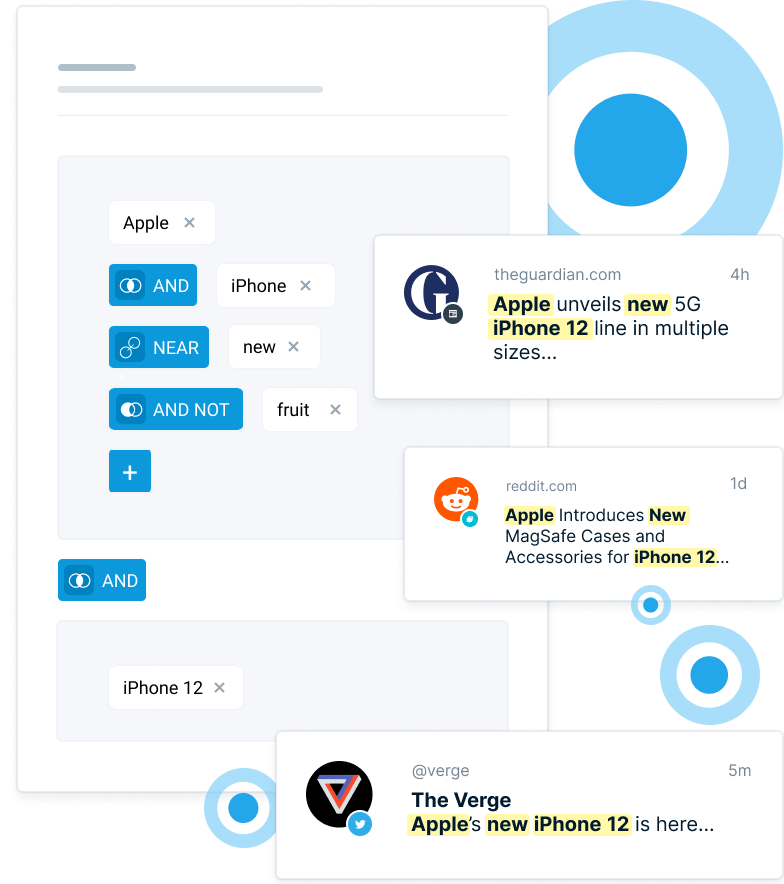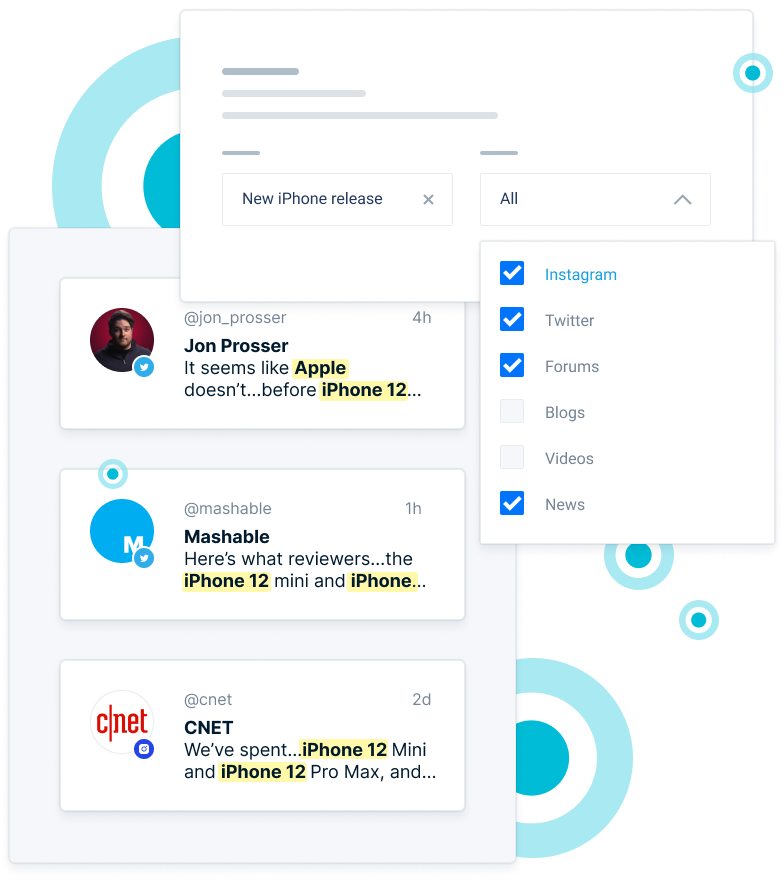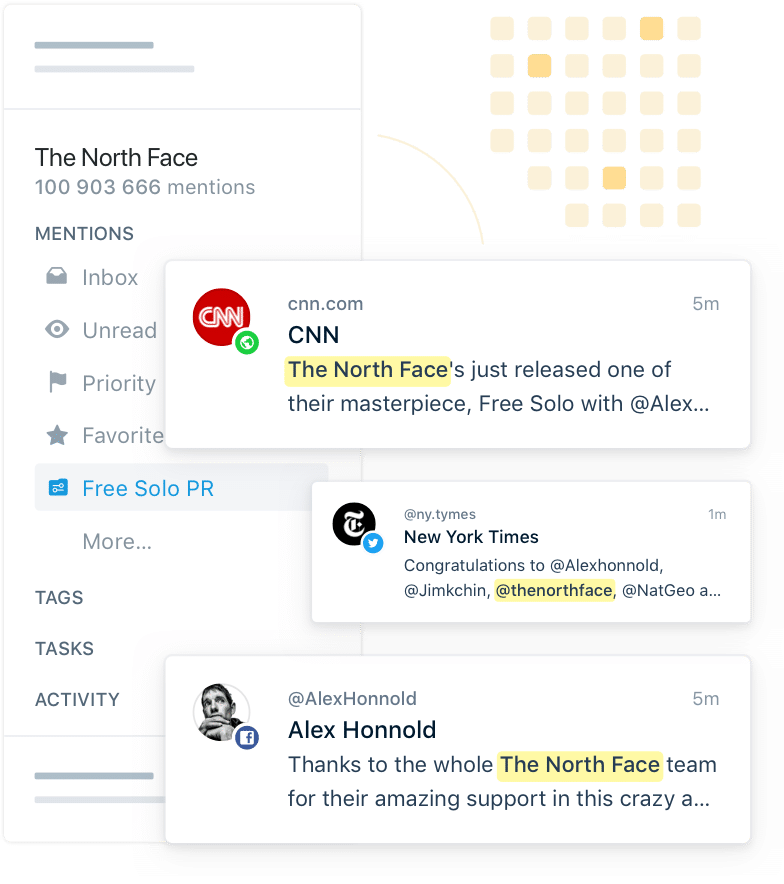 Search with precision, to find exactly what you need
No one wants to drown under hundreds of pointless notifications. That's why we made it easier for you to get the exact information you're looking for, without any irrelevant search results. Our robot assistant analyzes the historical data of your keywords to suggest additional ones that will help you to fine-tune your search and fetch only the most relevant results.
Start a free trial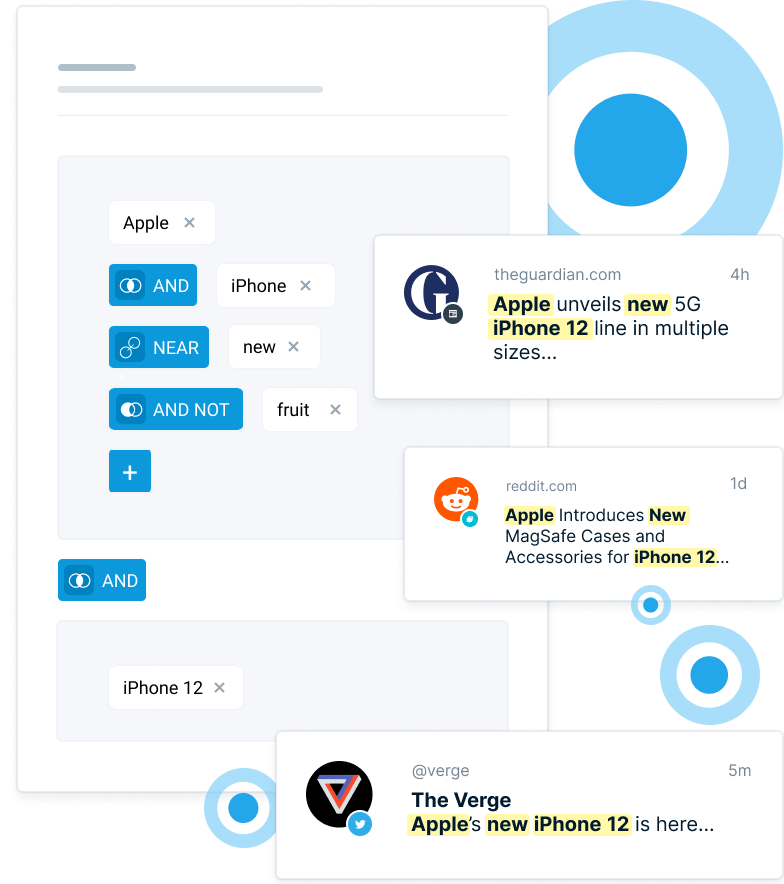 Spot the trends you didn't know about
The assistant will suggest both negative and positive keywords that you might have missed, identify the top countries and languages to target for your topic, and help you gain a better understanding of where to direct your focus.
Start a free trial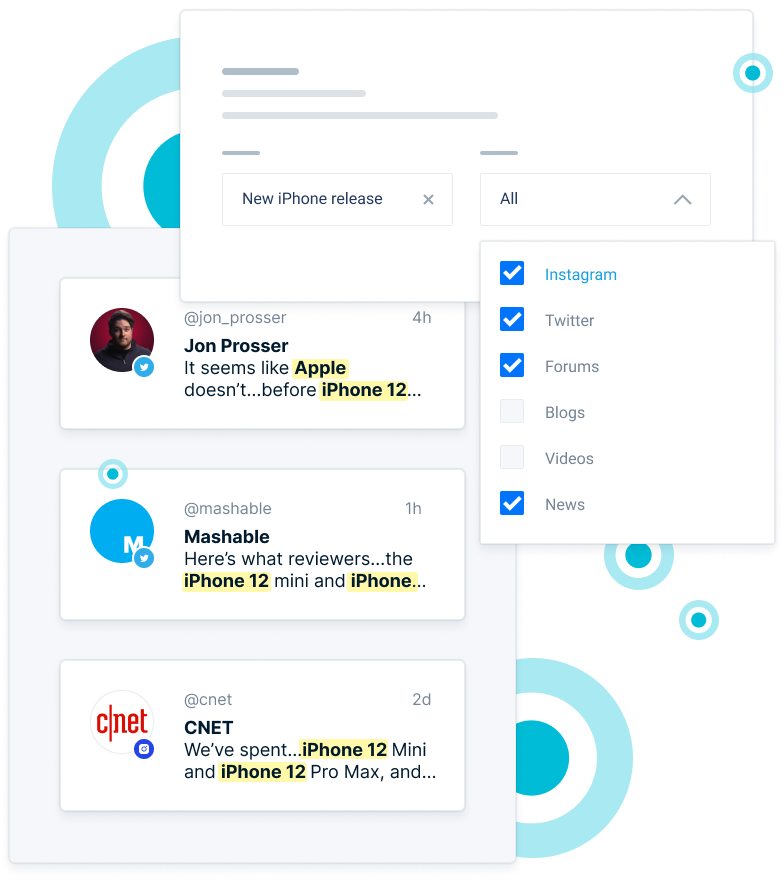 Monitor specific pages for instant updates
Gain even deeper insights by monitoring specific pages on social media platforms or review sites. You'll stay updated with the latest posts, discussions, and user feedback relevant to the brands and topics you're monitoring, so you'll never be caught by surprise.
Start a free trial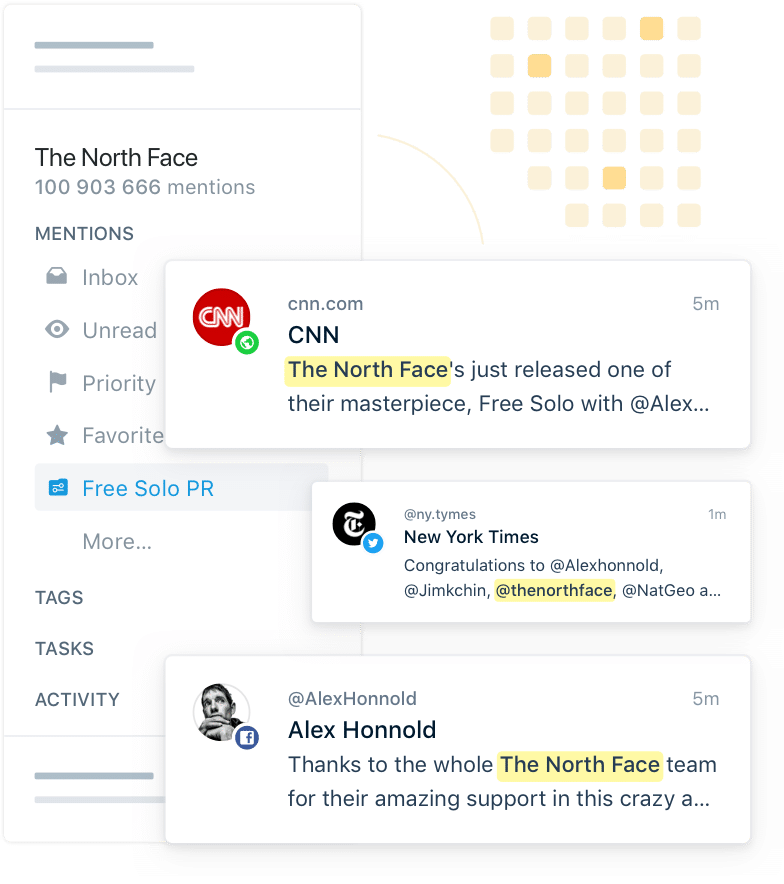 Why use the new basic alert?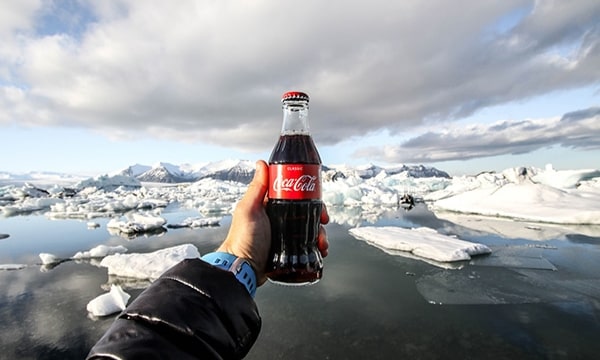 Brand monitoring
Easily spot the mentions that require your immediate attention: harsh criticism, proof of love or a question about your product or service.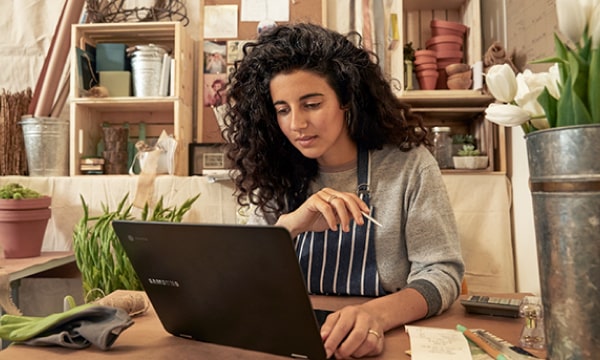 Campaigns & events monitoring
Uncover how your campaign or event resonated with your audience, track its impact by gathering data with our alerts, and assess the overall effectiveness of your efforts.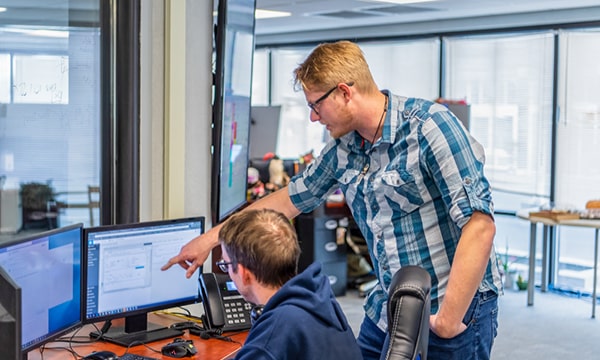 Competition monitoring
Stay ahead of the game by combining keyword search and monitoring of specific pages to gain valuable insights into your competitors' activities, audience feedback and online presence.