The Amazon Associate program provides social media influencers and other content writers a way to monetize their traffic. The content creator will advertise a special link for its audience to be redirected to the page of the affiliate product. The affiliate receives advertising fees that go from 1% up to 10% depending on the product category.
Here is an example of how social media influencers can use Amazon Associate. On his Youtube channel, this content creator did a short product review and promoted his Amazon affiliate product in the video description.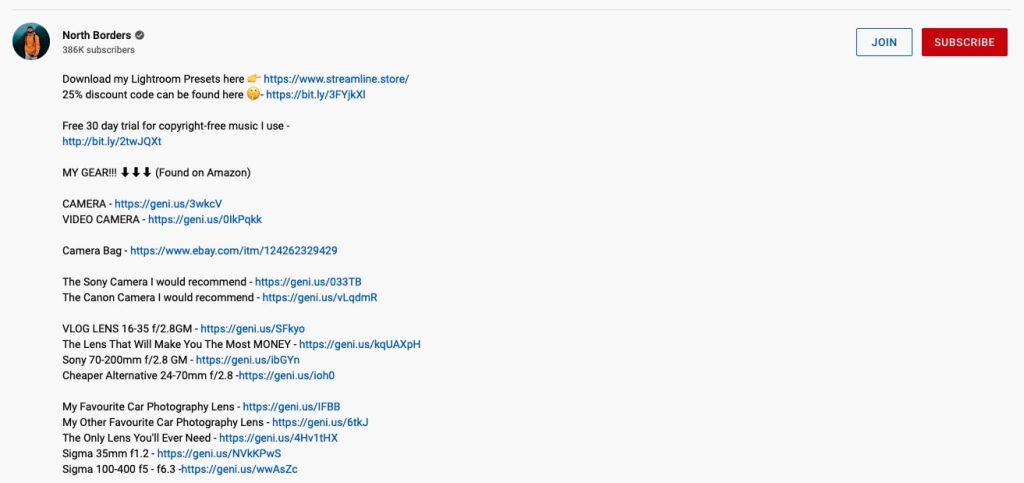 Affiliate marketing is when an affiliate receives affiliate income for selling products from a seller, such as an Amazon seller. The affiliate advertises a product they love through a special link. They promote it on social media, for example, and receive an advertising fee for each product sold they make. Sales are tracked via an affiliate link from one website to another.
Ever since Amazon made changes to the affiliate commission structure of its affiliate program in 2020, a lot of affiliate marketers have been considering whether or not to move away from the Amazon Associates program.
Although Amazon is one of the biggest retailers in the world, it's certainly not the only one with a lucrative affiliate program.
There are other alternatives available out there, each of which (like Amazon Affiliate) comes with its own set of benefits and drawbacks.
If you've been considering whether or not you should move your Amazon affiliate marketing away from the retail giant, read the rest of this article to discover more about the different methods of affiliate programs available to you, as well as the pros and cons of each so you can make a better-informed decision.
Table of Contents:
What are the Benefits of Amazon Affiliate Program? 
Amazon Associates was launched in 1996, making it one of the first successful online affiliate programs.
Here are some of its main benefits that make the program so appealing to a lot of affiliates:
Simple Joining Process: The process is easy and straightforward. If you are focused on blogging or creating affiliate sites and building an online audience, Amazon Associates can be a great option for you.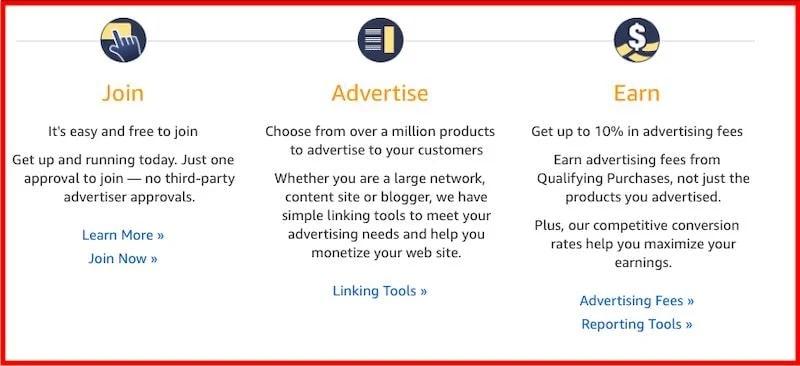 Trustworthy Brand: Amazon is one of the world's largest online retailers and is trusted by millions of users across the globe. By selling an Amazon product, you give yourself a higher chance of making conversions by riding on Amazon's brand promise.
Universal Cookie: The retail giant leverages universal cookies, which means that whenever a visitor clicks on any link on your website, you get paid a commission on every item they purchase on Amazon, not just the product mentioned in the link.
In addition to these benefits, Amazon is also well known for offering unwavering, best-in-industry payment security features. They provide top-notch security and ensure affiliates always receive their payment on time.
What are the Drawbacks of Amazon Affiliate Program? 
The Amazon Associates program comes with a lot of undeniable benefits. However, it also has a few drawbacks, not least of which is the recent commission cut.
Payout Cuts: After the major changes made to Amazon's affiliate commissions, which went from 3 – 8% per sale to 1 – 3% per sale for many product categories, most marketers have had to take a massive payout cut.
The image below highlights some of the company's major commission changes: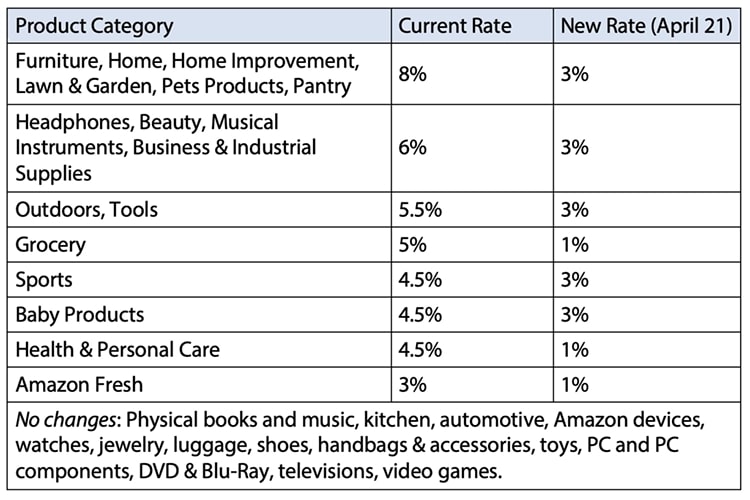 24-hour Cookie: Amazon's cookie is only valid for 24 hours from the time a user first clicks the Amazon link. For affiliates, this isn't a lot of time, especially when considering that there are lots of other companies that pay you for sales made up to 90 days after the initial click of your affiliate link.
To make matters worse, Amazon has a high payment threshold and you will only be able to get your monthly payment if your Amazon affiliate account the company maintains minimum threshold balance. 
You also need to complete your tax information before you can receive payment. Furthermore, there is no PayPal integration, and since this is one of the most popular payment methods, this is a huge drawback that can be a potential deal-breaker for some affiliates.
Should You Move? Things to Consider
Knowing the pros and cons of Amazon Associates doesn't actually help you determine whether or not you should move away from the program.
Yes, there may be other programs that offer better Amazon commission terms and plans, such as longer cookie lengths, etc.  But, there are a few other things to keep in mind before making your decision so you can make sure that you're actually getting the best deal. 
You must assess your business model, and to help you make a more informed decision, I've listed a few of the important factors to consider before deciding whether or not you should consider a different affiliate program.
1. Conversion Rate
As an affiliate marketer, your business is based on a performance-based lead generation model, which means that you need to diversify various components of it, the first of which is your conversion rate. 
Since you are sending traffic to your Amazon affiliate website, your success depends on being able to convert a certain percentage into actual buyers. 
Whether you use Amazon or any other affiliate program, you must be able to get good conversion rates, otherwise, your efforts will be in vain.
2. Average Order Value
The average order value (AOV) is the average dollar amount spent per customer whenever they place an order on your website or mobile app.
To calculate the average order value for your business, simply divide the total revenue by the total number of orders made.
Knowing your business's AOV will provide you with metrics for measuring the long-term value of individual customers so you can evaluate your pricing strategy, as well as your online marketing efforts.
3. Average Commission Rate
Unless you are selling niche products, you'll likely get a commission where the amount you make varies across different product categories.
By adding these up and dividing by the number of categories, you'll be able to get your average rate.
When working with platforms like Amazon, where you have so many product categories available to you, the average commission rate is an important metric to keep track of.
The bottom line is, these three figures outlined above are essential when it comes to the diversification of your online affiliate revenue. 
You can multiply the three of them to get real value, and this will help you when it comes time to look for new income opportunities and evaluate potential commission structures.
In other words, by looking at these three important factors, you'll be able to minimize the risk of switching to a new affiliate program.
4. Digital Marketing Strategies You're Already Using
Another important consideration is what digital marketing strategies you're already using. Many of these can be successfully integrated with Amazon Associates but may be better applied to other affiliate marketing channels.
For example, some of the best email marketing services can be used in conjunction with affiliate program to increase sales. You can include an affiliate link in templated emails, direct users to a blog post with an affiliate link, or both.
Additionally, when sharing images, memes, videos, or simple textual posts on social media, you can include an affiliate link or direct users to your website as part of a marketing funnel where multiple affiliate links might be presented as part of a blog article or landing page. 
When deciding whether your current digital marketing strategies are better designed for Amazon Associate or a different affiliate marketing program, you're assessing different factors such as fees, ease of use, variable expenses incurred from new software, and overall reputation of the program.
Alternative Affiliate Marketing Methods
Now that you know the pros and cons of using the Amazon Associates program, and the factors to consider before making the move to another affiliate network, let's take a look at some of the viable alternatives out there.
We'll also include the pros and cons to make it easier for you to decide whether or not to move your Amazon affiliate marketing away from Amazon.
But first…
It's important to understand that Amazon did not slash its affiliate fees in every category.
The reductions have been focused on product categories, such as home improvement, lawn, and garden, groceries, etc.
Other groups, such as health and beauty, physical books, music, etc. remained unchanged.
What this means is that if you were selling products in the unchanged categories, then you weren't greatly affected by the new commission rates.
However, for those selling the products with the affiliate commission decrease, you may want to look at the alternative affiliate marketing methods outlined below.
The affected categories are as follows:
Furniture, home improvement, home, pet products, lawn and garden, pantry (8% to 3%).
Beauty, headphones, business, industrial supplies, musical instruments ( 6% to 3%).
Outdoors, tools (5.5% to 3%)
Grocery (5% to 1%)
Sports (4.5% to 3%)
Baby products (4.5% to 3%)
Health and personal care (4.5% to 1%)
Amazon Fresh (3% to 1%)
If you are an Amazon affiliate that was previously making money through recommendations for any of the products in these categories, you'll be able to generate sales by joining one or more of the affiliate company programs listed below.
1. Affiliate Networks (Shareasale, CJ, Clickbank, etc.)
Although Amazon does convert a lot better than most of the programs out there, it's not the only affiliate program available to you and you'll still be able to find many others that offer lucrative deals for recommending their products to your audience.
Shareasale, CJ, and Clickbank are just a few of the hundreds of different affiliate networks available to choose from.
You'll find a lot of affiliate platforms that are extremely large, offering a wide range of products and services from which you can immediately start earning affiliate income.
Shareasale, in particular, is a great affiliate network that carries a broad variety of products, both digital and physical.
There's a large number of companies and popular brands for you to promote inside the platform.
This is a huge advantage over Amazon Associates which is only focused on Amazon products. With Shareasale, you can choose from over 4,500 merchants, big and small.
Pros of Affiliate Networks: 
Thousands of merchants to choose from, most of which are well-known and established.
A trustworthy platform that's been around for many years and works with big brands.
The platform has over 1,000 exclusive merchants who will only work with Shareasale.
There is a bookmarklet that makes it extremely easy for affiliates to generate custom links.
Cons of Affiliate Networks: 
Shareasale has a clunky dashboard design that could be improved.
The sheer number of available products can seem overwhelming to beginners.
2. Niche Affiliate Platforms
Big affiliate niche platforms make a great alternative to Amazon Affiliate. Although they won't be perfect for all the websites out there, if you sell products in any of the niches, then you stand to continue making money from your content sites if you decide to make the move.
Here are a few examples of niche affiliate platforms:
Chewy.com: This is an eCommerce platform focused on pet products with a fair and lucrative affiliate program.
Home Depot: If your website is focused on home and decor topics, this can be a great affiliate program for you to join.
Wayfair.com: This is yet another big platform with affiliate products in categories including furniture, lighting, rugs, decor, storage, bed and bath, etc.
iHerb: This health platform offers over 30,000 products that you can promote and earn commissions from as an affiliate. The platform provides content in 13 languages, which makes it easy to market to a global audience.
BHPhotoVideo: This company's affiliate program lets you monetize your content by promoting a wide range of photography and videography equipment, as well as mobile devices, computers, TVs, optics, surveillance cameras, and much more.
Pros of Niche Affiliate Programs:
Most of these platforms are well-established and trustworthy. They have good affiliate programs that are easy to join and offer fair commissions.
Cons of Niche Affiliate Programs:
A lot of the programs in this category have lower conversion rates thanAmazon Associates. However, if you can successfully increase leads on your landing pages, you may still be able to convert visitors to your site using email regardless of what affiliate marketing program you choose.
3. Private Affiliate Programs
Big affiliate networks come with their own set of advantages, but you may have your own reasons for steering away from them.
In such a case, you may want to choose the "Boutique" route which means you want to look up private affiliate programs.
Private affiliate programs are a lot more accommodating with regards to training and promotional materials provided to affiliates.
To find private affiliate programs that aren't associated with the big affiliate networks, all you have to do is conduct a search on Google using these parameters:
[Niche] + affiliate program
Simply replace the word "niche" with your chosen sector and will be presented with a list of the best affiliate program for that particular niche. 
You can then submit your application on the relevant website to become one of their affiliates.
Pros of Private Affiliate Programs: 
Working with private affiliate programs makes a great alternative to Amazon Associates because it often allows you to get better commission rates for products compared to the huge affiliate networks.
Cons of Private Affiliate Programs: 
Although the commission rates are typically better than large affiliate networks, the conversion rates don't come close to the ones you get on Amazon.
4. Similar to Amazon in Every Way: Walmart, Target, eBay, etc.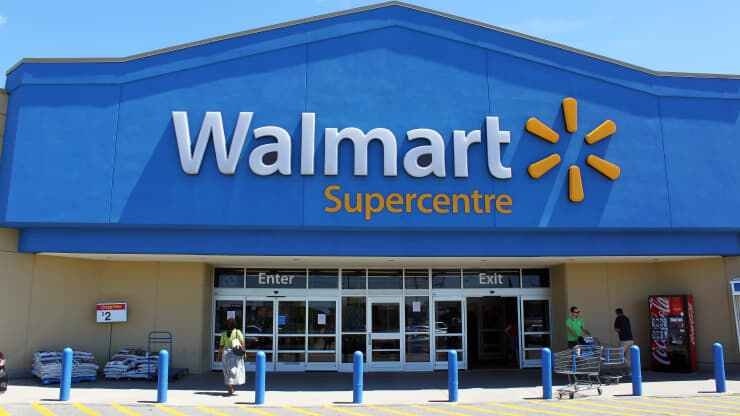 You might opt for affiliate networks like Shareasale and Commission Junction, or niche affiliate platforms, or even private affiliate programs, but if the point is to replace Amazon, then you may be better off choosing affiliate programs from sites like eBay, Walmart, and Target.
Walmart, in particular, has a great eCommerce platform that is being continually improved making it a great alternative to Amazon Associates.
The best part is, the majority of people inherently trust Walmart since it's such a large brand. Also, Walmart carries the majority of products that you can find on Amazon, and its commission percentages are slightly higher than Amazon's – which makes it the perfect alternative for Amazon Associates.
Pros:
Huge product selection
For most categories, commissions are higher than Amazon
Walmart is a well-known and trusted brand
The platform offers longer affiliate cookies than Amazon
Cons:
Compared to Amazon, Walmart has a higher minimum payout threshold ($50)
Although Walmart has a huge product selection, it still doesn't compare to Amazon