Every company, regardless of its size and sector, has to remain cognizant of public relations and reputation management. Managing brand reputation in the wake of a crisis can be incredibly difficult for businesses to navigate, with 2022 producing some truly noteworthy PR disasters, showing exactly what not to do in many cases.
This is only the tip of the iceberg: over the last 10 years, corporate crises have risen substantially. In today's technology-driven world, negative incidents are bound to make the rounds on news sites and social media platforms before your organization is even aware something has happened. This makes it incredibly difficult to manage your company's reputation, especially if it's operating in an industry where consumers are directly affected.
Part of an effective public relations strategy is effectively being able to handle negative events, reviews, incidents, or news related to your company. No business is ever 100% safe and risk-free from potential negative events. Some incidents may originate internally, while others may be brought on by external parties. Regardless of circumstance, however, you must understand how to address these problems if and when they occur, so you can minimize the damage it does to your business.
This guide will explore how your company can avoid becoming the victim of a damaging PR crisis, and how you can effectively maintain a positive brand reputation during, and after a negative incident.
What is a Public Relations Crisis?
Firstly, it's important to establish exactly what constitutes a corporate business crisis.
According to Timothy Coombs' situational crisis communication theory (SCCT), crises are: "negative events that cause stakeholders to make 'attributions' (interpretations) about crisis responsibility, affecting how stakeholders interact with the organization."
Coombs suggests that an effective response to crises depends on an objective assessment of the situation. Businesses need to interpret the level of threat, who is responsible, and how damaging the crisis will be to the company's stakeholders.
To support this, he distinguished situational crises into three main categories.
Victim – where the victim of the crisis is the organization itself.
Accident – where the organization's actions leading to the crisis were unintentional.
Intentional – where the organization deliberately took unnecessary and inappropriate risks.
Examples of victim crises can be natural disasters, which affect physical buildings or infrastructure. These incidents provide little to no reputational threat to businesses, given that the situations are unavoidable and companies cannot prevent them from occurring.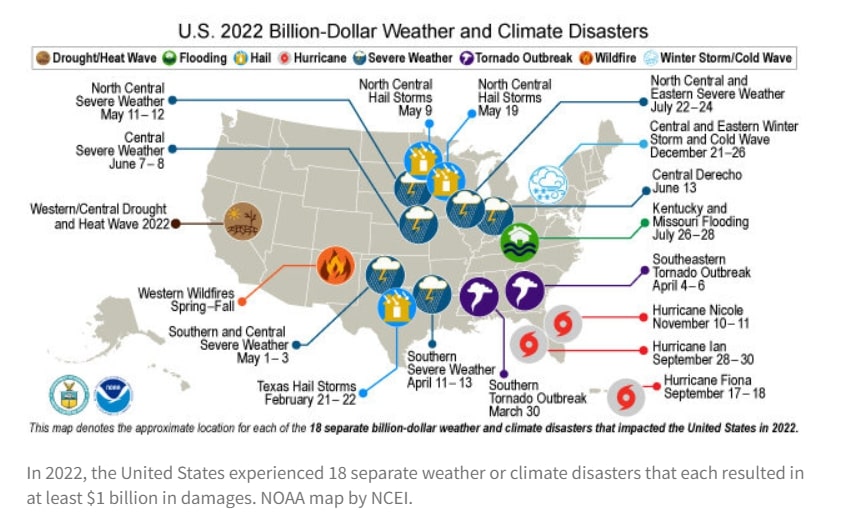 Accidental crises put the organization at fault, but with no intent to cause any problems. These can include equipment failure or insufficient product performance, such as the 2014 Amazon Fire Phone, which was discontinued a little after a year. These incidents present a medium risk to the company, where it can easily admit fault and take positive steps to address and resolve the problem.
Intentional crises are entirely preventable. Organizations that intentionally take risks leading to negative outcomes or repercussions carry a high reputational risk. There is huge pressure on an organization's public response, as well as their remedial action following the crisis, with it proving exceptionally difficult to restore reputation. Such an example includes the deliberate Germanwings Airbus crash in 2015 that saw the managing directors and doctors absolved of any responsibility.
What Effect Can a PR Crisis Have on a Business?
It might be difficult to determine the extent of the damage of a business crisis at first. However, trust defines everything of value, particularly in today's transparent world where consumers and businesses are more aware of their actions, and have greater platforms to voice opinions.
Trust, in the words of David Horsager, who defined the Eight Pillars of Trust, as the single biggest "leading indicator" of the greatest leaders, organizations, and brands of all time. He explains these pillars here:
Customers and clients will want to interact with businesses that they trust, while investors want proof that their financial investments will pay off. That trust is in danger if your company is caught up in a PR nightmare.
If you do not take affirmative, strategic, robust, and immediate action‌, your employees, customers, clients, stakeholders, and investors may reconsider their involvement with your organization. This is why you should think about the communication channels through which you publicly voice your response to such disasters, with social media being a definitive tool in driving modern discourse. Ultimately, a crisis can take years to resolve and leave businesses' reputations and finances worse off, not least the recently-reported settlement of the Facebook-Cambridge Analytica data breach.
How to Manage Your Brand and Reputation Before, During and After a Crisis
The best solution to any PR crisis is to take precautions to prevent it from occurring in the first place. However, that's easier said than done, but it's always preferable to ensure that an organization is best prepared should a crisis surface, rather than deal with the negative fallout from one.
Not only is it better to prepare as much as possible for any potential negative event or incident, but the strategy you follow will help you navigate the proverbial storm, and deal with the fallout.
Therefore, it's wise not to think of the following eight steps as purely preventative; they can be sound pieces of advice to take on board before, during, and after an incident. The
Establish a Crisis Management Plan and Team
Managing the events of a crisis is not something that should be done sporadically or on a whim. Every action your business takes during a crisis – whatever the circumstances and the severity – will need to be appropriately considered and correctly orchestrated.
Crisis management plans should be developed across the organization, well in advance. All types of business crises should be considered, no matter how unlikely they are. Just because some businesses exclusively operate in certain sectors does not absolve them of any responsibility to establish, review, and practice a crisis management plan.
This should outline what teams will be responsible for specific aspects of the crisis, what actions will be taken, and how insights will be gathered. Crises impact all components of a business, so it's important to ensure every possible outcome is accounted for, whether it's ensuring all employees sign non-disclosure agreements in the event of dismissal, ensuring effective company-wide cyber incident response controls, or unexpected disruptions in a supply chain.
Demonstrate Accountability and Transparency
Before, during, and after a crisis, designated spokespeople – ideally someone in a position of influence and authority – should be familiar with said crisis management plan.
Spokespeople should also provide sincere apologies to anyone affected by a crisis, whether that's clients, customers, or suppliers. It's essential to avoid attributing blame to others or making excuses, even if the crisis was accidental.
Organizations' communication – internal and external – must always be honest and transparent. You do not want to encounter a situation where something a spokesperson says damages consumer trust or brand credibility. Reaffirm to your audience that you are taking necessary steps to rectify or alleviate the problem, and ensure you do not deliberately omit important details of your recovery plan.
Make Strategic Adjustments to Your Communication Strategy
Your organization's key personnel must all be in agreement on how you, as a company, will communicate your response to an incident if it occurs. Ideally, this should be done well ahead of time.
If your company has a particularly deep or loyal following on social media, you will likely need to make adjustments to what you post and when. In certain crises, such as ones directly involving consumers, the sooner you can admit responsibility, the sooner your followers can see first-hand that you are aware of the crisis and are taking steps.
However, other incidents may nullify the need to make an impromptu statement to the public. If, for example, an investigation is due to be conducted, admissions of guilt may only exacerbate the situation.
There is a fine line between releasing a statement before critical public relations damage is done, and delaying too long to be seen as unempathetic or unresponsive. Therefore, crafting some holding statements – essentially, templates to pre-prepare, to use whenever needed – might be a solid workaround. These can buy your communications and crisis management teams enough time to collect essential facts, address important details and quash any unsubstantiated rumors.
As Ajuxt Media Group points out in a recent article, social media has the potential to exacerbate crises. It argues that addressing incidents quickly can, in turn, de-escalate situations more quickly and efficiently.
Listen to Expert Advice
Many company spokespeople are reticent and hesitant to divulge information that could be seen as sensitive. However, good PR practice is often seen to be being as upfront and communicative as possible. Therefore, if you are unsure, you should consult with a PR professional – whether you've built an in-house PR department, or have hired an external agency – about the correct approach.
Trained professionals will be able to advise you correctly about how much to divulge to the public if a crisis should strike your organization. While authenticity is key, there are risks of saying the wrong thing, or overlooking certain aspects of a crisis, even if a statement is crafted with good intentions.
Without proper advice from PR professionals, you will not be able to successfully avoid scrutiny. Be open to advice from the in-house or outsourced teams you are working with, so that they can plan for multiple scenarios, and ensure your reputation does not take an unnecessary hit.
Analyze the Damage Objectively
To successfully navigate a corporate crisis, you must have as much data as possible. You must also be able to successfully distinguish between conjecture and fact. This means that if you have suffered some form of reputational crisis, you must analyze the extent of the damage.
In the same way ‌ you would be authentic and clear in your startup PR pitch, you'll need to demonstrate similar values when assessing an incident.
It can be easy to get caught up in the heat of the moment, without thoroughly evaluating the crisis and its impact on the business. It's vital to understand the situation objectively, looking at external factors to form the basis of your assessment. These factors can range from share prices and sales figures, to sudden changes in behavior and perceptions from employees, partners, investors or suppliers.
Once you have objectively understood the situation, you must communicate the impact of that crisis to all major stakeholders in your brand. You'll need to outline how the events unfolded which led to the crisis, and what measures you will be taking to resolve it. By engaging key stakeholders with objective reports, you will be able to realign your company and minimize damage.
Reinforce Trust in Your Brand and Values
In today's digitally-driven business world, trust is everything. If you were to accidentally or intentionally cause a crisis, regaining consumer trust is crucial to rebuilding your business' reputation.
Even if the crisis has been addressed and resolved, and once the news has settled, that does not mean the job is done. There is a good chance that future customers, clients and investors will need additional reassurance, particularly if your organization has suffered severely as a result of a crisis.
Therefore, you should ensure that your future communications demonstrate accountability, and do not deviate from the brand's core values. Ensuring that current and future stakeholders are reassured of your financial stability, commitment to security and continual improvement will go a long way in reaffirming trust in your brand.
Conclusion
Any crisis should be an opportunity to assess how you can maintain your brand's long-term reputation.
It was Henry Ford who said: "You can't build a reputation on what you're going to do. It's simple, fantasize, rehearse, then go out into the world and do it!"
If anything can be learned from high-profile, notable PR disasters and crises, it's that insincerity and refusing to hold oneself accountable are not qualities to uphold.
Organizations worldwide have a duty to tick several boxes when addressing issues, and outlining their steps to resolve them, to ensure customer trust and loyalty are not irreparably damaged. This includes enabling brand monitoring to identify any potential issues, monitor customer sentiment, and respond quickly and effectively. It's also clear that organizations must respond quickly.
This is particularly true when looking at the prolific social media landscape. News can spread quickly, and it can be difficult for companies to respond fast enough to match this. Companies must adequately prepare for handling a plethora of difficult brand situations, or risk losing consumers, as Crisp's recent Crisis Impact Report found out.