In today's crowded market, B2B businesses have to up their marketing game to stand out from the crowd. That's just the reality of things. But with so many different marketing strategies, it can be tough to know which ones are right for your business.
That's why we've put together this list of the top B2B marketing strategies for SaaS businesses. By following these best practices, you'll be able to reach your target audience and grow your business.
If you're looking for B2B marketing ideas that will help your SaaS business reach its target audience and grow, this list of top strategies is a great starting point. From content marketing to email campaigns and social media outreach, these best practices will help you create an effective marketing plan and drive results.
Table of Contents:
B2B Marketing explained
So, what exactly is B2B marketing? B2B marketing is the process of promoting a product or service to businesses that will then resell or use that product or service. B2B marketing is different from other marketing schools because it requires a different approach.
For one, B2B marketers need to target their audiences more precisely. Businesses are not monolithic entities – different departments within each company have different needs. B2B marketers need to be able to identify these needs and target their marketing accordingly.
Another key difference is the sales cycle. B2B products and services often have a longer sales cycle than B2C products. This means that B2B marketers need to be patient and focused on building relationships rather than making a quick sale.
Further, B2B products and services are usually more expensive and have a higher level of features. B2B marketers must communicate the value of their product and service in a way that resonates with their audience.
A successful B2B product launch strategy is essential to ensure that the right message is communicated to the right target audience. Researching the needs of B2B customers and understanding their preferences is an important step in creating an effective launch strategy. A well-crafted launch strategy can create a buzz and generate interest in the product or service, which in turn can lead to increased sales and loyalty.
Additionally, creating a plan for product promotion, marketing, and customer support is also essential for a successful product launch. By creating a comprehensive launch strategy, B2B companies can ensure that their product or service reaches the right people and has the desired impact.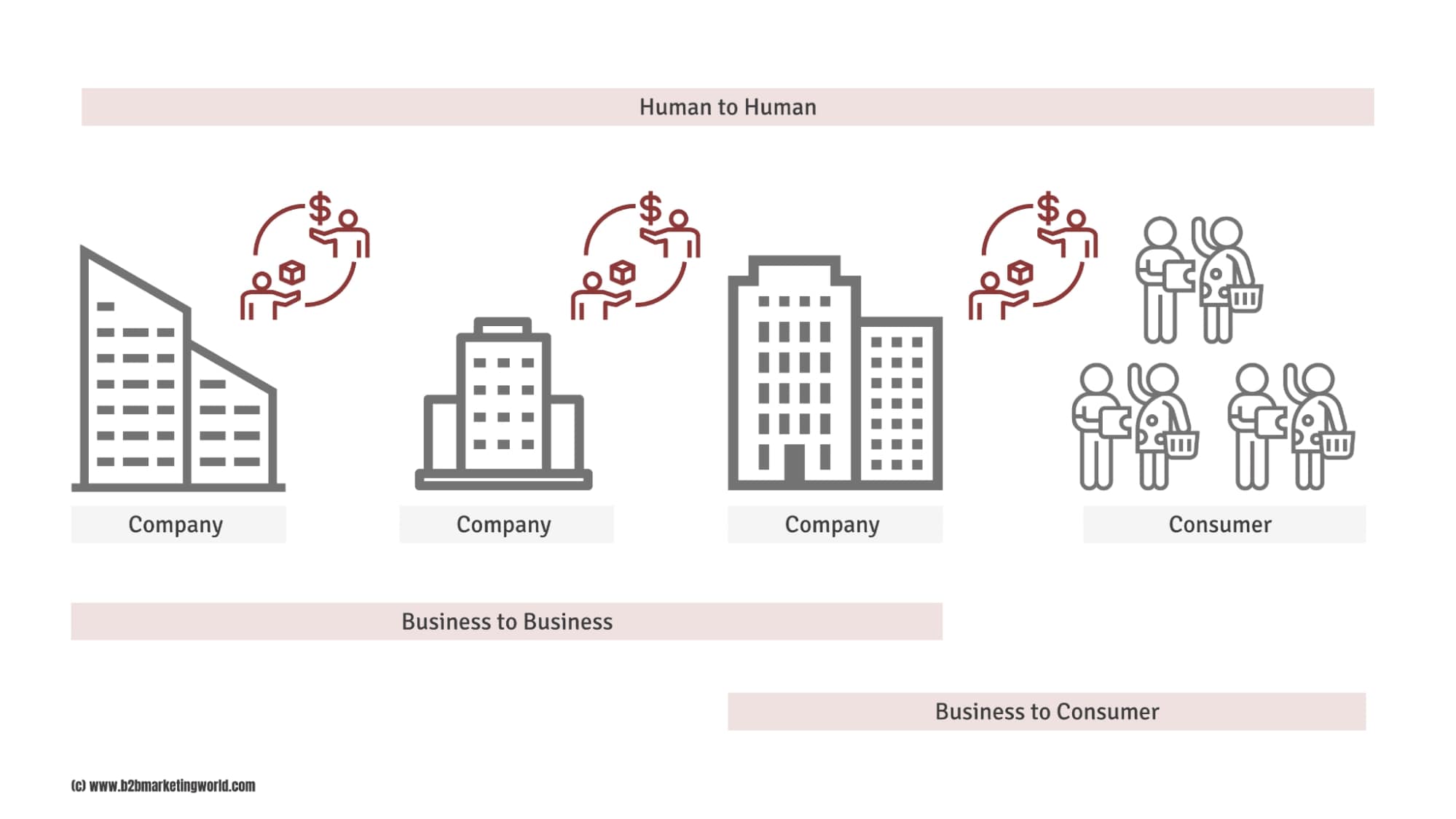 B2B marketing goals to keep in mind
Before diving into the strategies, it's important to understand what goals you should set for your B2B marketing. After all, you can't create a successful marketing campaign if you don't know what you're trying to achieve.
Some common B2B marketing goals for SaaS businesses include:
Increasing brand awareness
Generating leads
Converting leads into customers
Upselling and cross-selling to existing customers
Retaining customers
Increasing customer lifetime value
Each of these goals is significant in its own right. However, which ones you prioritize will depend on your specific business needs. For example, generating leads is likely your top priority if you're a new SaaS business.
If you're an established business, you might be more focused on upselling and cross-selling to your existing customer base.
Invest in content marketing
Content marketing is a powerful B2B marketing strategy that can help you reach your target audience and generate leads. You can establish yourself as an authority in your industry and build trust with potential customers by creating high-quality content.
But said content needs to reach people somehow — so it's wise to invest just as much effort into promoting your content on social media as creating it.
Moving on, to succeed with your content marketing initiatives, creating various content types that appeal to your target audience is obviously essential. This could include blog posts, flipbooks, ebooks, infographics, case studies, etc. Social media is not the be-all, end-all, so don't hesitate to seek other communication channels where your target audience might be active.
Determine your brand positioning
Your brand positioning is how you position your brand in the market in relation to your competitors. This includes your USP (unique selling proposition) and your overall brand identity.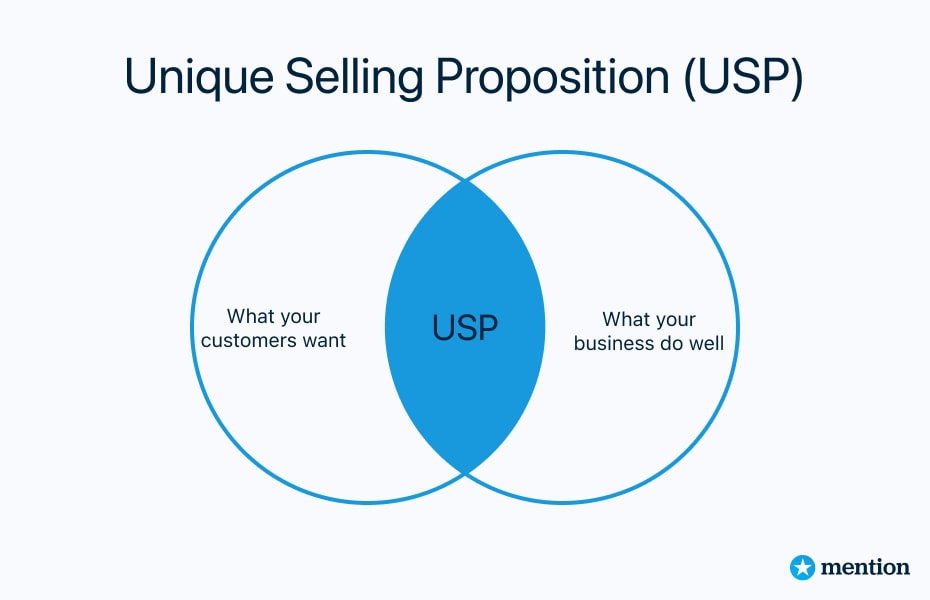 On a broader level, brand positioning should be based on a combination of customer needs, competitor analysis, and your unique strengths.
Although brand positioning is not as vital for early to mid-stage B2Bs, it's still a good idea to lay a strong foundation for the future when it becomes a critical element of your marketing strategy.
A B2B branding strategy is important for early to mid-stage B2B companies because it sets the stage for future success by establishing a strong and recognizable company brand that customers can trust and recognize.
Having a clear brand positioning helps to differentiate your company from the competition, allowing it to stand out in the market and build customer loyalty. Additionally, a well-crafted brand strategy can help to increase visibility, attract new customers, and strengthen relationships with existing customers.
Ultimately, a successful B2B branding strategy will set your company up for long-term success by creating a strong foundation for future growth and success.
Use account-based marketing
Account-based marketing (ABM) is a B2B marketing strategy that targets specific accounts rather than general leads. This approach is often used by B2B businesses that sell to other companies, as it allows you to tailor your marketing and sales efforts to the specific needs of each account.
ABM can effectively generate leads and close deals, allowing you to focus your resources on high-value accounts. However, it requires a good understanding of your target market and ideal customer.
Develop a strong lead nurturing strategy
Lead nurturing is the process of developing relationships with potential customers, even if they're not yet ready to buy. When done right, this B2B marketing strategy can contribute to building brand awareness and trust, as well as generating leads.
You can nurture your leads in several ways, such as through email marketing, content marketing, and social media. As with all B2B marketing strategies, this one is complex enough to warrant an entire separate article – all the more reason to have a plan in place for nurturing your leads so that you can stay top-of-mind when they're ready to make a purchase.
Invest heavily in Search Engine Optimization
Search engine optimization (SEO) is a B2B marketing strategy that involves optimizing your website and content for the search engines. This includes both on-page and off-page SEO.
SEO is the cornerstone of B2B marketing because it can help you attract qualified leads actively searching for your products or services. Additionally, it can be a long-term strategy that can help you build trust and authority with the search engines. Common SEO tactics involve link building and creating SEO-optimized landing pages and page clusters. You can either try hiring an in-house SEO team or a white-label SEO services company to build these links in order to increase traffic substantially.
Research customer pain points
Understanding your target audience's pain points is a crucial part of any B2B marketing strategy. By staying up to date with your customer's pain points, you can create messaging and campaigns that speak to their needs. You can use this information to develop new products or features that address their specific needs and build your SEO tactics around it. For example, having an alliance with a same-day delivery courier service can ensure that any physical deliveries will be done promptly.
To research your customer's pain points, you can start by talking to them directly. This could be through surveys, interviews, or focus groups. You can also look for patterns in customer feedback and data from your website or CRM system.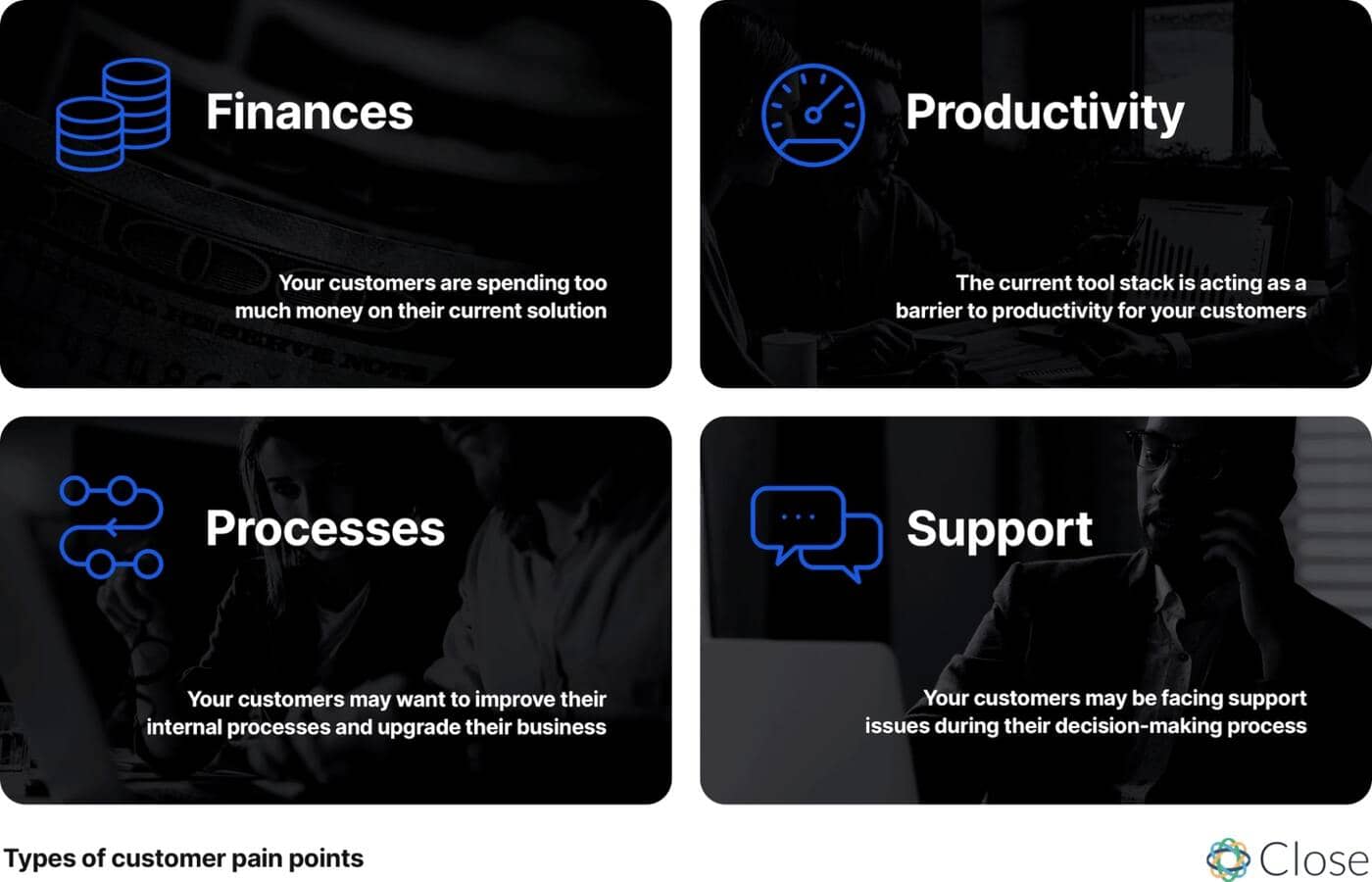 Reviews, Testimonials & Case studies
B2B buyers are often influenced by reviews, testimonials, and case studies when making a purchase decision. This is why it's essential to have a robust B2B marketing strategy to promote these types of content.
One way to promote reviews, testimonials, and case studies is through your website. If you have positive customer reviews or testimonials, showcase them prominently on your website and in your marketing materials. Investing effort into social proof can take a long way toward speeding up the conversion process, as people are more likely to trust peers than opinions from other sources.
Another way to use this type of content is to create case studies. A case study is an in-depth look at how your product or service has helped a specific customer. This can be an effective way to show potential customers the value of your offering. Be careful to focus on the results your customer achieved as much as possible, not specifically the features of your product. This will help show other businesses what's possible with your product or service.
Harness the power of social media
Social media is a powerful B2B marketing tool that can help you reach a wider audience, nurture leads and build relationships with potential customers.
When using social media for B2B marketing, there needs to be a firm focus on building relationships above anything else. This means engaging with your audience, sharing relevant content, and responding to comments and questions.
Further, you can use social media to promote your other marketing content, such as blog posts, infographics, and videos for your social channels. You can share this content on your social media channels or through paid advertising.
There's one caveat tho: don't turn your social media pages into glorified landing pages. Keep in mind that people usually go on social media for entertainment, not to purchase products.
Develop targeted content
Targeted content is the bread and butter of B2B marketing. The reason is simple — there are few better and more direct ways to address the pain points of your potential customers than through content that acknowledges their struggles and gives them a gentle nudge in the right direction.
You can develop targeted content for your B2B marketing strategy in a number of ways. You can create blog posts, infographics, ebooks, webinars, and more. It's important to mix up the types of content you create so that you can appeal to a variety of audiences and people in various stages of the decision-making process.
Marketing automation & CRM
Marketing automation and CRM are two essential tools for B2B marketing. The marketing automation software can help you automate your marketing tasks, such as email marketing, social media and lead nurturing. All the manual work you put into this adds up — and by using automation software, you can save time and focus on other aspects of your business.
Plus, managing customer relationships becomes more and more cumbersome as your business grows. Since current trends favor personal, empathetic customer support, CRM software can help you bring that personal touch to every customer interaction, no matter the number. It's also helpful from an administrative point of view, as a CRM tool keeps track of customer needs and purchase history. Marketing can then draw from that huge amount of data and create micro-targeted campaigns.
Develop a strong website
Your B2B marketing strategy should include a strong website. Your website is often the first interaction that potential customers will have with your business. This makes it essential to make a good impression.
When developing your website, it's essential to focus on creating a user-friendly experience. Your website should be easy to navigate and designed for your target audience.
In addition to creating a user-friendly website, you'll also need to ensure that your site is optimized for search engines. This means including relevant keywords in your content and making your site easily crawlable and indexable.
Referral marketing
Referral marketing is a powerful B2B marketing strategy that can help you generate leads and sales. It consists of leveraging the power of word-of-mouth to promote your business.
You can encourage referral marketing by offering incentives to your customers for referring new business to you. This could be in the form of discounts, free products, or other rewards.
You can also promote referral marketing by asking satisfied customers to leave reviews on third-party sites like Google and Yelp. These reviews can help to build trust and credibility with potential customers.
Target customers with PPC
PPC (pay-per-click) advertising is a powerful B2B marketing strategy that can help you to generate leads and sales. With PPC, you can place ads on search engines, such as Google and pay for each click that your ad receives.
PPC can be an effective way to reach your target audience as it allows you to target customers who are actively searching for your product or service.
When setting up a PPC campaign, choosing the right keywords is can mean the difference between your campaign succeeding and fizzling out as soon as it's launched. These keywords are, well, words and phrases that potential customers will use when searching for your product or service. By choosing the right keywords, you can ensure that your ad is seen by people who are interested in what you have to offer.
Also relevant: setting up a budget for your PPC campaign. This will ensure that you don't overspend and that your campaign is profitable.
PPC is a powerful B2B marketing tool that can help you to reach your target audience and generate leads.
Mix up your marketing channels
Finally, don't underestimate the power of mixing up your marketing channels. This means using a combination of paid and organic methods.
Organic methods, such as SEO and content marketing, can help attract customers who are already interested in your product or service. Paid methods, such as PPC, can help you to reach new customers who might not be familiar with your business.
If this sounds like a repeat of the previous sections, that's because it is. By mixing and matching, you can cover potential blind spots and have a fallback in case one or several approaches doesn't drive results anymore. Marketing in general and the B2B landscape, in particular, are always evolving and changing, so businesses have to constantly adapt.
Conclusion
There you have it, some winning B2B marketing strategies for SaaS businesses. By following these tips, you can generate leads, sales, and grow your business.
Don't forget to mix and match different marketing channels to get the best results. And always keep an eye on what's happening in the B2B marketing landscape so you can adapt your strategies as needed.