With 2020 now in the rearview mirror, CRO agencies — just like virtually every other type of business — are looking forward to a 2021 that is hopefully more stable. The Covid-19 pandemic isn't going away just yet, but there are reasons to be optimistic.
Many CRO agencies had to put their grand plans on hold last year, as the world experienced an almost unprecedented situation. But in 2021, those companies are eager to make up for lost time and begin to grow. But how do you make this happen in challenging times? The good news is there is huge room for improvement amongst potential clients. According to a survey by Econsultancy, 70% of businesses with a structured CRO strategy improved their sales – but only 24% of businesses currently have a structured CRO strategy.
This shows that CRO has a really positive role to play in helping companies make more money and grow. The challenge comes in establishing how to encourage more companies to work with agencies on their conversions.
Here we take a look at what CRO agencies need to do to thrive and grow in 2021.
Practice What You Preach
The old story goes that professional chefs often have bad diets and poor eating habits; they spend so long making great food for others that they don't find the time to do themselves the same courtesy. In a way, it's the same for CRO specialists.

"There is a great irony that, as a CRO agency, you are likely to be highly focused on optimizing your clients' sites, generating leads for them, and helping them build their online presence, but you might not be putting the effort you need into your own business", says Rob Da Costa, author of The Self Running Agency.
It may be that Covid-19 has created a situation where you are unfortunately operating with fewer clients. This can be seen as an opportunity; while you are having to dedicate fewer hours to client work, put that effort into your own site.
"If all your time is sucked up delivering exceptional client work then, at some point, your agency is going to fall over," Da Costa warns "to prevent this from happening, you need to dedicate enough time to create a visionary yet pragmatic plan".
This is something that has been noticed across the industry, and many agencies are now investing more in their own sites.

"Due to current market conditions as a result of the pandemic, clients are looking at making the most of previous investment in their websites – focusing on CRO to enable quick wins," says Aaron Thomas, Managing Director at Hive19. "Our objectives have evolved to include working on the business for one day every week, constantly improving our website and creating engaging content such as in-depth blogs to grow our audience
Understand and Dominate Your Niche
The companies that are really finding success in 2021 are those that understand the niche that they occupy. Being a company that helps businesses to get more conversions through their website isn't nearly specific enough — you need to drill down further.
Where do your team's specialisms lie? And what kind of clients can you really help? What values does your agency have? Are they aligned with your clients' values? Really thinking about these things can help you carve out a niche for yourself and stand out from competitors.
Some important steps that every CRO agency needs to be doing as a matter of course include:
Researching your competition – what are your competitors doing – and more importantly what are they not offering? Identifying your niche is not just about you; it's about the market you inhabit.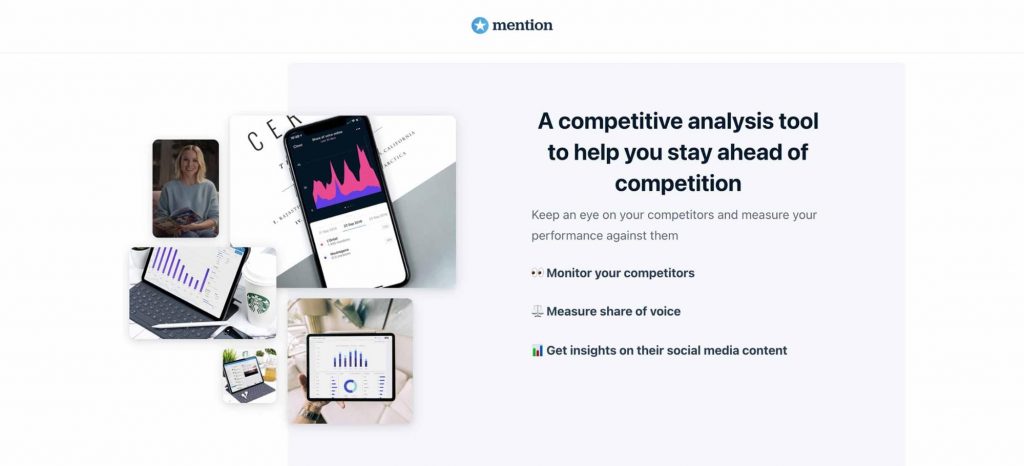 Providing a solution to a genuine problem – it can be extremely beneficial to have lengthy discussions with businesses in your target market. This can help you find out the problems and challenges they are facing, and provide you with the chance to find a solution that is valuable for them, and many other businesses.
Thinking about what you enjoy doing – this issue is often overlooked – but consider how your agency operates as it stands: what do you like about it? Maybe you enjoy working with startups and helping guide them to success. Or maybe for you, the fun comes from turning struggling businesses around. This can act as a guide to the clients that you want to market to in future.
The number of agencies specializing in CRO is growing, and while you might think that you can offer a one-size-fits-all solution, ultimately, it will be one-size-fits-none.
Modern businesses are looking for CRO specialists who can really help them. It might be that you offer industry-specific CRO, with a specialism in helping businesses in the travel sector with their optimization.
Alternatively, putting a focus on a particular type of business can be valuable such as CRO help for SMEs or brand new startups — the possibilities are very large.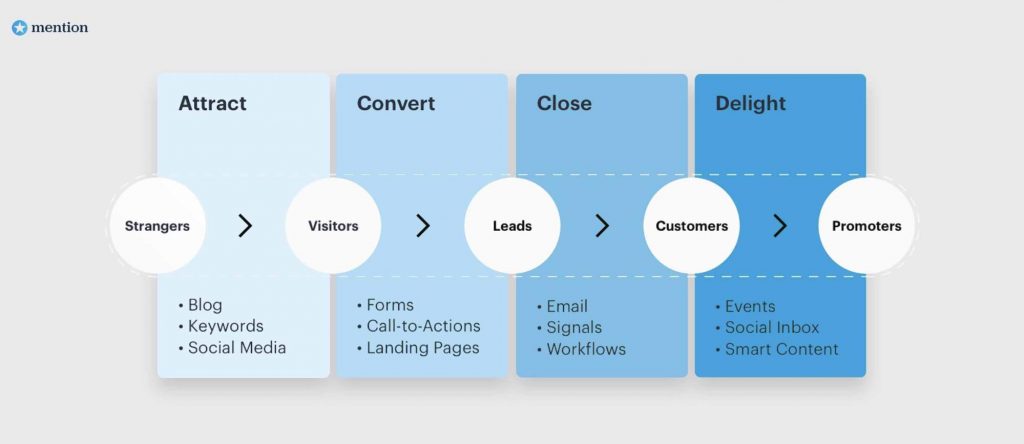 Double Down on Loyalty and Diversify Your Offer
When we think about how a CRO agency grows it is important to recognize that there are different ways to measure growth. It is undoubtedly true that many agencies found it challenging to push forward in 2020 — as did businesses in almost any other sector.
In 2021, it becomes important to consolidate and move forward. And it can be stated that putting your agency in a position to grow is one of the most important things to do; there are many ways that this can be achieved, such as by optimizing processes or creating a customer loyalty program.
It has been shown that just a 5% increase in customer loyalty can raise profits by between 25% and an incredible 95%. This is due to the fact that regular customers are more likely to spend money with your business.
With customer retention becoming increasingly more important than new revenue, many CRO agencies are looking to demonstrate their value and sell more to an existing base of customers. In some cases, this means they should start looking at ways to offer a broader range of services.

"CRO services' can mean many things: ongoing experimentation, user research, or analytics audits. (…) A longer engagement means an agency can run multiple, iterative experiments over time. Many CRO agencies also offer stand-alone research projects that include user surveys, mouse-tracking analysis, and user testing" says Lindsey Peacock of CXL.
There are other types of development that CRO agencies can benefit from. Notably in the training of staff. To provide a better service, investing in high-quality training, especially in up and coming technologies, can provide fantastic rewards.
Facing the Challenges with CRO Efforts
It was interesting to note that in the 2020 Conversion Optimization Report from CXL, many businesses reported finding CRO more challenging. In the report, CRO efforts were reported to be less effective and a lower priority compared to the previous year.
This isn't necessarily a negative for CRO agencies. In fact, it represents an opportunity to offer expertise and guidance that other businesses are currently missing out on.
The issues that cropped up in the report revealed that organizations were running out of "low-hanging fruit" or struggling with the cost of enterprise tools.
It is up to CRO agencies to find more specific and targeted solutions for their clients. If businesses have already managed to deal with the easy elements of CRO – it's time to focus on the challenges.
These are both areas that are not issues for some CRO agencies, like GrowthHit. This Seattle-based CRO agency was able to have fantastic success through building a custom landing page for paid social traffic on mobile.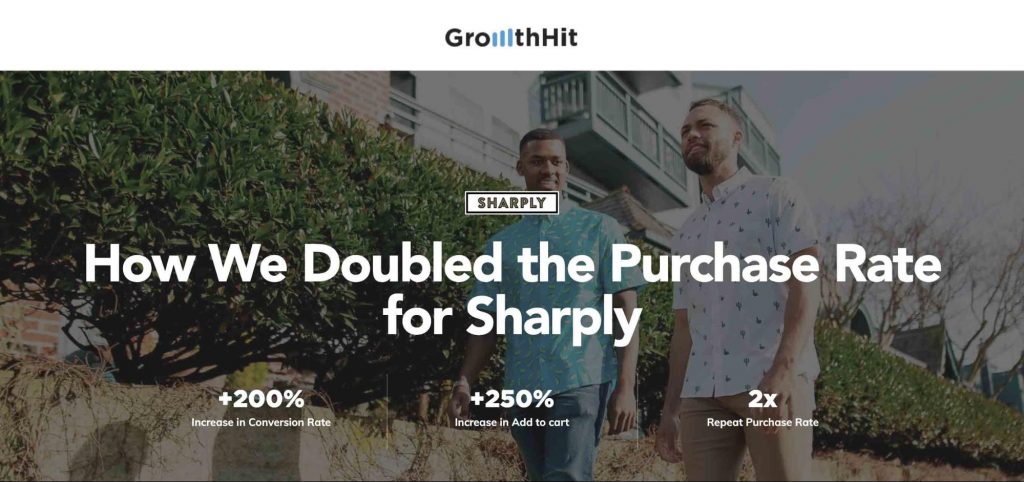 This goes far beyond the kind of low-hanging fruit that is beginning to be less effective for companies working on their CRO themselves.
Final Thoughts
Some of the natural paths to growth may be temporarily closed to CRO agencies but that doesn't make it impossible. While many businesses have struggled through the pandemic, it has actually created opportunities for others to expand into an online space — and with this comes the need for a website that converts at a good rate.
Understanding your niche, boosting your site, and investing in your team will all put you in a strong position to grow, but make sure that your business is agile and ready to move with the market; you may find that your best leads come from unexpected places.