Whether you are a seasoned pro or just entering the field, there is always something to learn in the evolving world of marketing. That's why we put together a list of the best marketing books to help you stay ahead of the curve.
From classic must-reads and frame-breaking bestsellers, to lesser-known gems, these resources offer valuable lessons, strategies, and perspectives that will help you sharpen your skills. Copywriting, social media marketing, brand storytelling, and the power of customer psychology — it's all covered. So get ready to pick up a few new books, and unlock the knowledge you need to level up your marketing game!
Table of Contents:
"The Tipping Point" by Malcolm Gladwell
Malcolm Gladwell is a prolific writer, storyteller, and trend investigator. In "The Tipping Point", he explores virality and why certain ideas, products, and campaigns die out while others "tip" over into the mainstream.
Gladwell touches on marketing, advertising, and the psychology of consumer behavior in his research into what creates "word of mouth" buzz. He explains the roles of "connectors," "mavens," and "salespeople" in spreading information through social networks, and helping ideas reach critical mass.
"The Tipping Point" is not only a fascinating read with real-life examples and anecdotes — it is also one of the best marketing books of all time. Anyone who hopes to create buzz around their products or services can pick something up from Gladwell's shrewd analysis.
"Social Media ROI" by Olivier Blanchard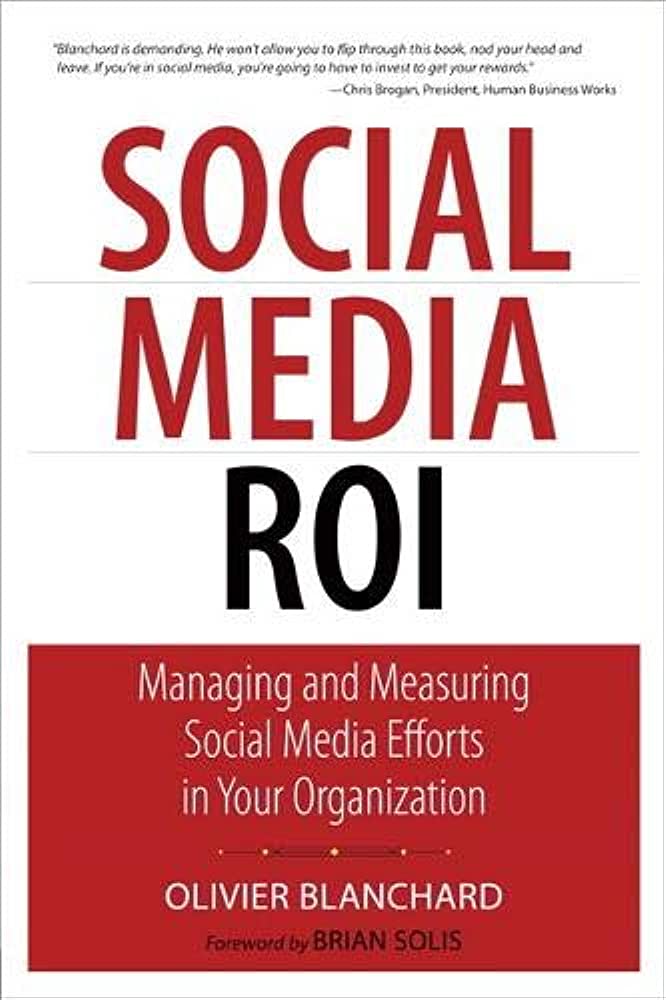 "Social Media ROI" is one of the best marketing books in terms of practical application. Blanchard details exactly how to create a social media program that produces real value. He outlines everything, from strategy and planning, to analytics and optimization. And he helps marketers approach and answer the following question — what is the overall ROI of social media?
In what has been described as the "textbook" on social media marketing, Blanchard teaches readers how to align their social communication with broader business objectives. He puts readers in a position to plan, execute, manage, and audit marketing programs across all social networks.
As compared to other marketing books, "Social Media ROI" is much more tactical. It offers immediate value to social media marketers, content marketers, and brand owners who aren't afraid to get into the nitty-gritty.
"Influence: The Psychology of Persuasion" by Robert Cialdini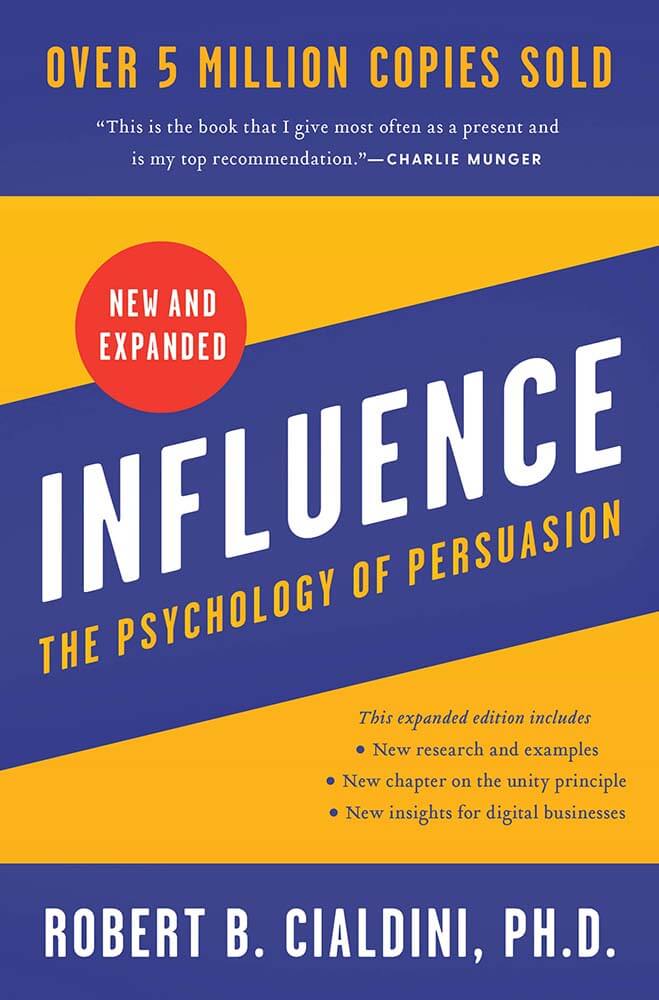 In this marketing book, Robert Cialdini offers a comprehensive and practical understanding of how to convince people to say "yes". He outlines six key principles of persuasion — reciprocity, authority, social proof, liking, commitment, and consistency — and substantiates his work with research, case studies, and examples.
Cialdini's findings have become a cornerstone of modern marketing, and his ideas have been widely adopted in the industry. From advertising, to sales and branding campaigns, this book teaches readers how to craft effective messages.
"Influence" is a timeless best-seller packed with invaluable insight into the psychology of persuasive communication. It is an absolute must-read for anyone who wants to be more effective at moving prospects through the sales funnel.
"Positioning: The Battle for Your Mind" by Al Ries and Jack Trout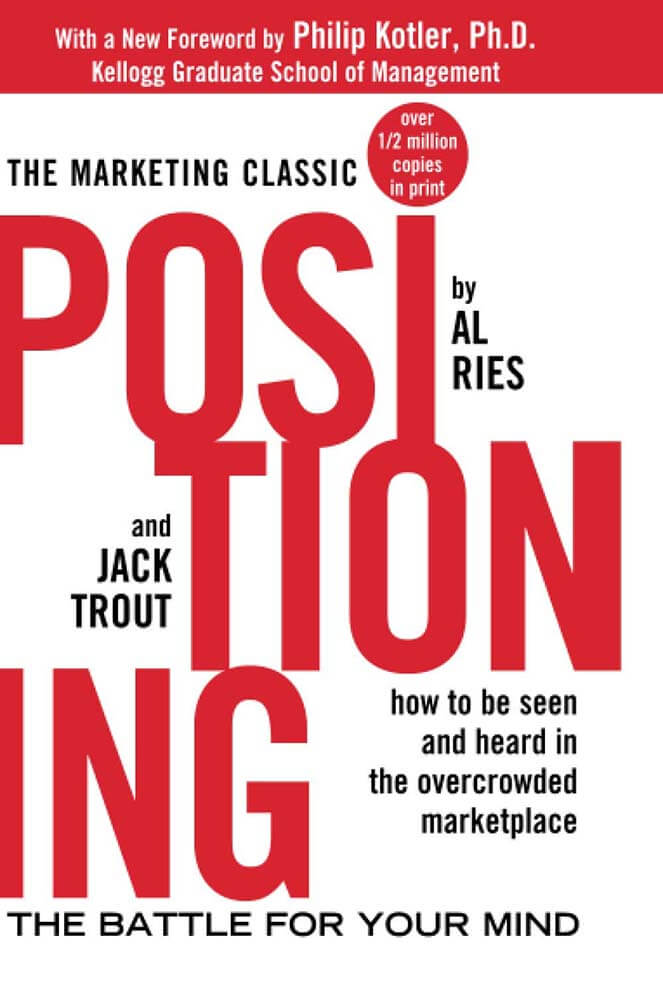 Al Ries and Jack Trout teach readers how to create a compelling brand in a crowded marketplace, and stand out from the competition. They argue that the key to successful positioning is to select a narrow niche and communicate the brand's unique benefits clearly and consistently. This focus on simplicity, clarity, and cohesion in messaging has become even more critical in today's omnichannel environment.
The book provides a wealth of practical advice on how to conduct market research, identify opportunities for differentiation, and write powerful positioning statements. These tactics remain highly relevant in the modern marketing landscape, which is why "Positioning" is an essential read for brand owners and marketers alike.
"Ogilvy on Advertising" by David Ogilvy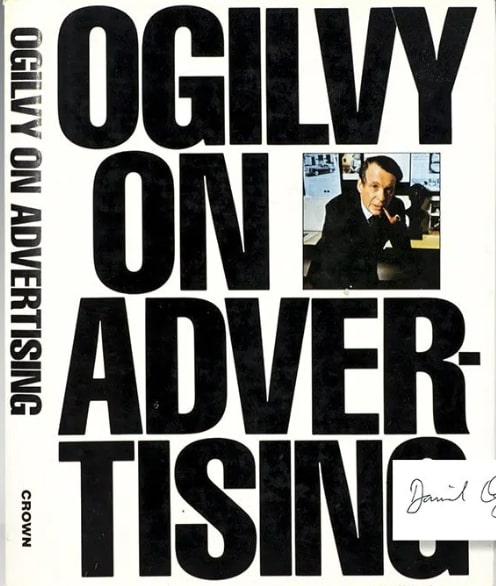 David Ogilvy is widely regarded as one of the most influential advertising minds of the 20th century. Recognized for his legendary marketing campaigns for clients like Dove, American Express, and Rolls Royce, Time magazine once called him "the most sought-after wizard in the business."
"Ogilvy on Advertising" is a treasure trove of practical advice, tips, and stories that are still highly relevant today. Ogilvy peels back the curtain to share the secrets to successful advertising, copywriting, and brand building.
Between entertaining anecdotes and examples from his advertising career, Ogilvy highlights the importance of focusing on the customer, making data-driven decisions, and creating simple yet memorable taglines. His insights on the power of storytelling, visual imagery, and brand personality are particularly valuable in modern, image-based marketing.
"Crossing the Chasm" by Geoffrey Moore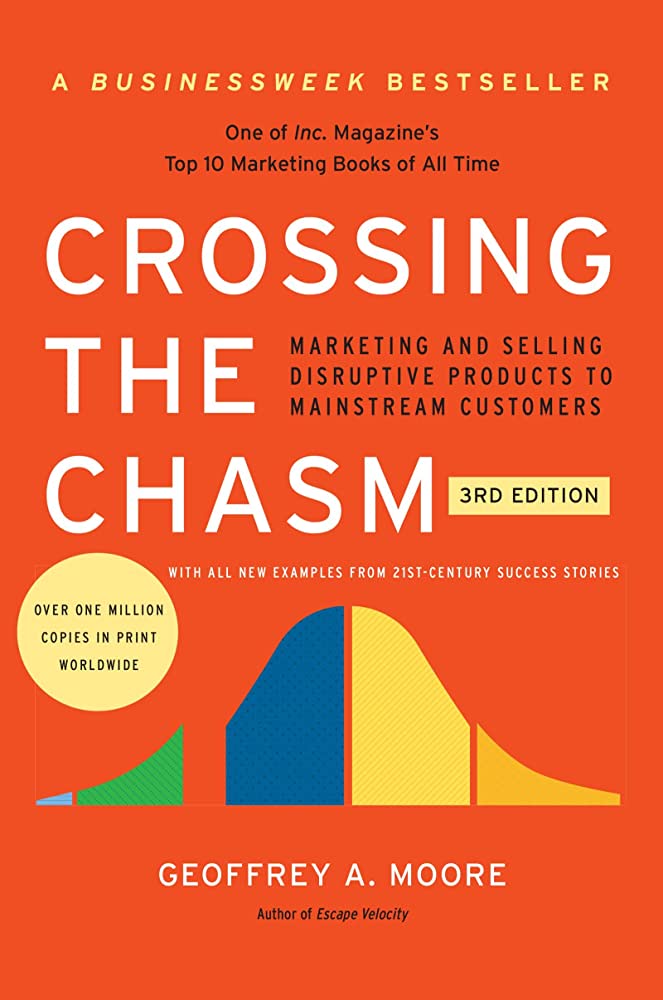 "Crossing the Chasm" is one of the best marketing books available for those interested in the technology industry. Moore covers the challenges of selling disruptive products to mainstream customers, and how to bridge the gap between early adopters and the masses.
He refers to this gap as the "chasm", and uses vivid examples from tech giants such as Intel, Apple, and Hewlett-Packard to illustrate how companies can effectively navigate it. Moore shares a clear framework for understanding the adoption lifecycle of new technologies, and how each stage informs marketing, positioning, and pricing decisions.
Whether you're a tech company looking to penetrate a new market, or an entrepreneur trying to launch a SaaS product, Moore provides a wealth of practical advice. He covers sales models, partnerships, marketing tactics, and more. That's why "Crossing the Chasm" is a must-read for anyone involved in marketing or product development.
"Contagious: Why Things Catch On" by Jonah Berger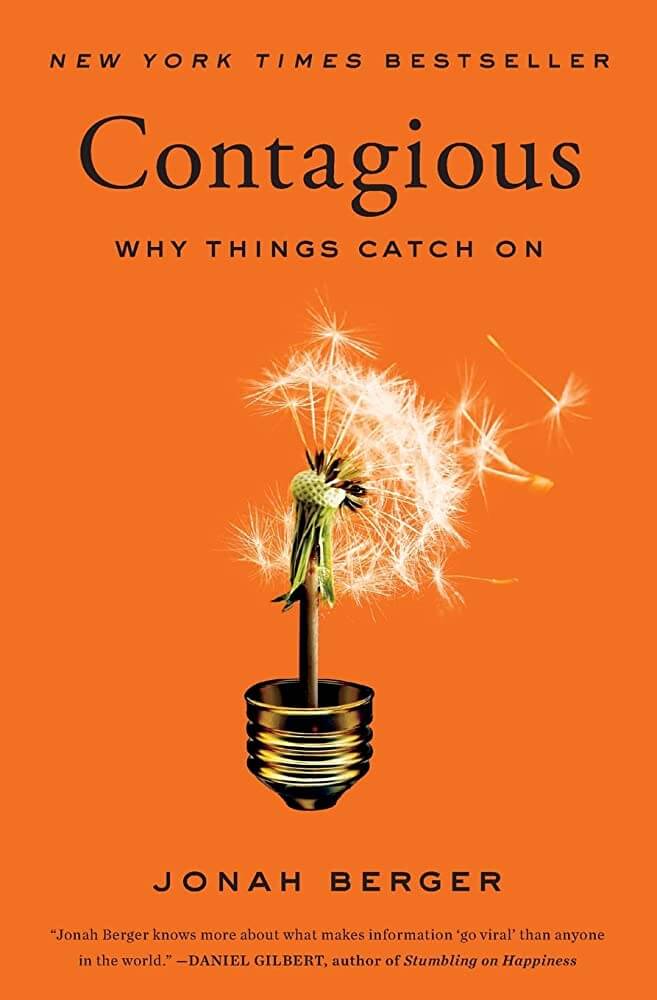 Wharton marketing professor Jonah Berger spent a decade researching how and why certain information goes viral and spreads through social networks. He discovered six basic mechanisms that drive things to become contagious: social currency, triggers, emotion, practical value, public, and stories.
Berger's book is based on extensive research and case studies from a wide range of industries. He looks at consumer products, policy initiatives, workplace rumors, YouTube videos, and more. "Contagious" offers marketers practical lessons on how to apply these principles to create campaigns that are more engaging, shareable, and effective.
It's a valuable read for anyone interested in content marketing, advertising, or social media. And as social sharing plays an increasingly important role in brand awareness and driving growth, Berger's insights are more relevant than ever.
"The Lean Startup" by Eric Ries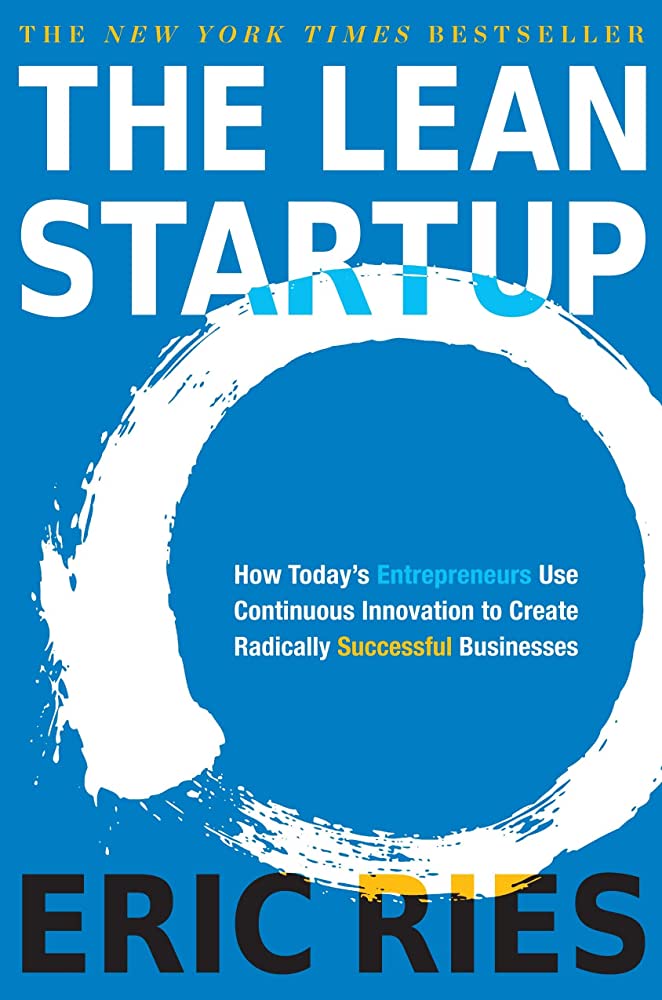 "The Lean Startup" is one of the best marketing books available — but it covers much more than just marketing. Ries strives to take the guesswork out of innovation.
The book examines how entrepreneurs and business leaders can build and grow startups in a capital-efficient manner. Ries' central idea is to test new products, services, and business models using a scientific method-like approach. He outlines how startups can create value and disruption by rapidly experimenting and iterating, based on customer feedback.
"The Lean Startup" doesn't attempt to provide a solution for every business problem. It explains that founders and marketers shouldn't pretend to know everything. Instead, they should develop a developmental approach that requires building, testing, and learning.
This methodology is powerful for entrepreneurs and innovators. But marketers can also benefit from understanding the principles of experimentation and iteration. It's an essential read for anyone involved in creating or launching a startup.
"Made to Stick" by Chip Heath and Dan Heath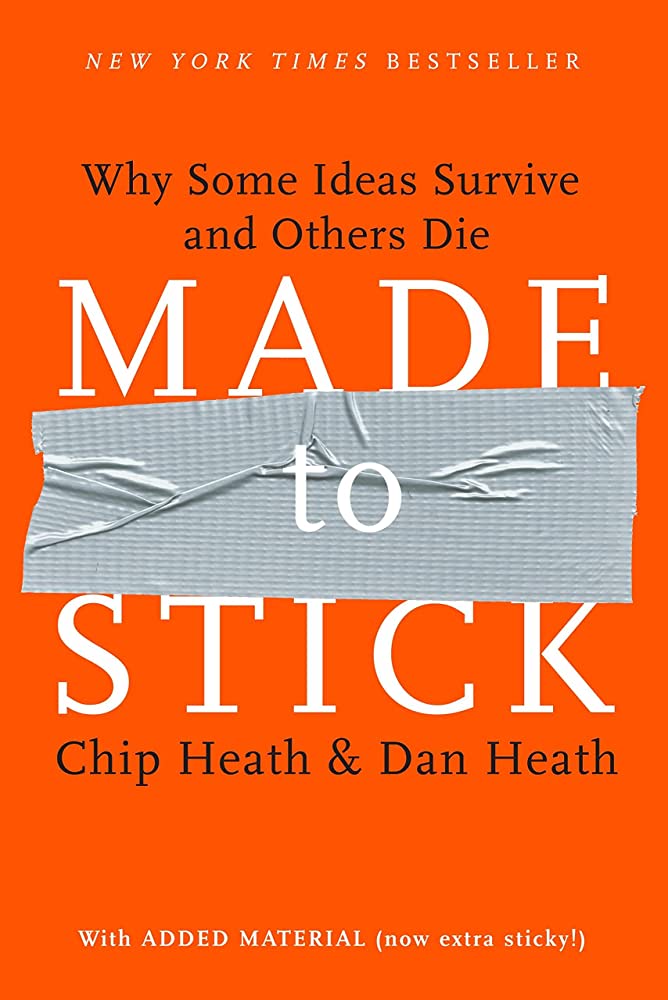 "Made to Stick" discusses the characteristics of "sticky" ideas, or those that are memorable and easily spread through word-of-mouth marketing. The book outlines six principles for creating this kind of campaign: simplicity, unexpectedness, concreteness, credibility, emotions, and stories.
Inspired by Gladwell's "The Tipping Point", the Heaths share a variety of real-world success stories and failures to illustrate these points. A professor at Stanford Business School and a textbook publisher, brothers Chip and Dan draw from advertising campaigns, urban legends, and classic experiments.
One of the key strengths of "Made to Stick" is its focus on the application of the authors' learnings. The Heaths offer clear guidance and actionable frameworks throughout the book, as well as exercises for applying the ideas to your own marketing work. This book is a compelling resource for those with content writing, user experience, or product management-like roles.
"The Art of Possibility" by Rosamund Stone Zander and Benjamin Zander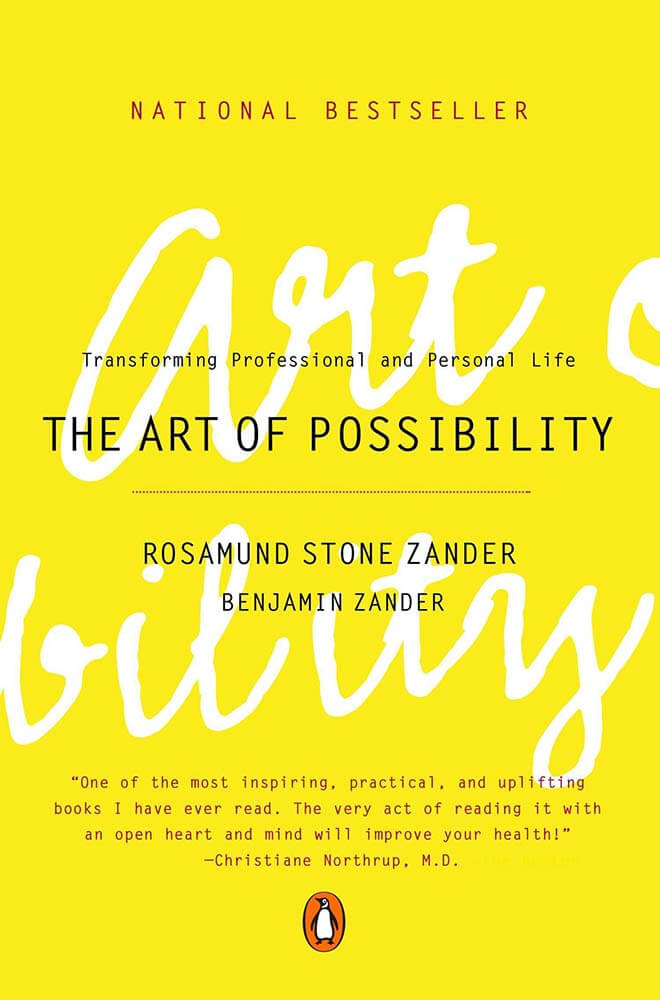 While not strictly a marketing book, "The Art of Possibility" explores how to shift your mindset to be more creative and innovative. This bestseller focuses on developing a new way of seeing the world — one where opportunities, possibilities, and potential are greater than constraints.
Benjamin Zander draws on his experience as the conductor of the Boston Philharmonic, and Rosamund Stone Zander pulls from her personal anecdotes as a psychotherapist. Together, the two challenge readers to set lofty goals, embrace mistakes as learning lessons, and cultivate an abundance mindset.
The book sets out twelve practices to bring the power of opportunity into your life. This more human-centered, possibility-oriented mindset can be invaluable for marketers looking to develop fresh and inspiring campaigns.
"Blue Ocean Strategy" by W. Chan Kim and Renée Mauborgne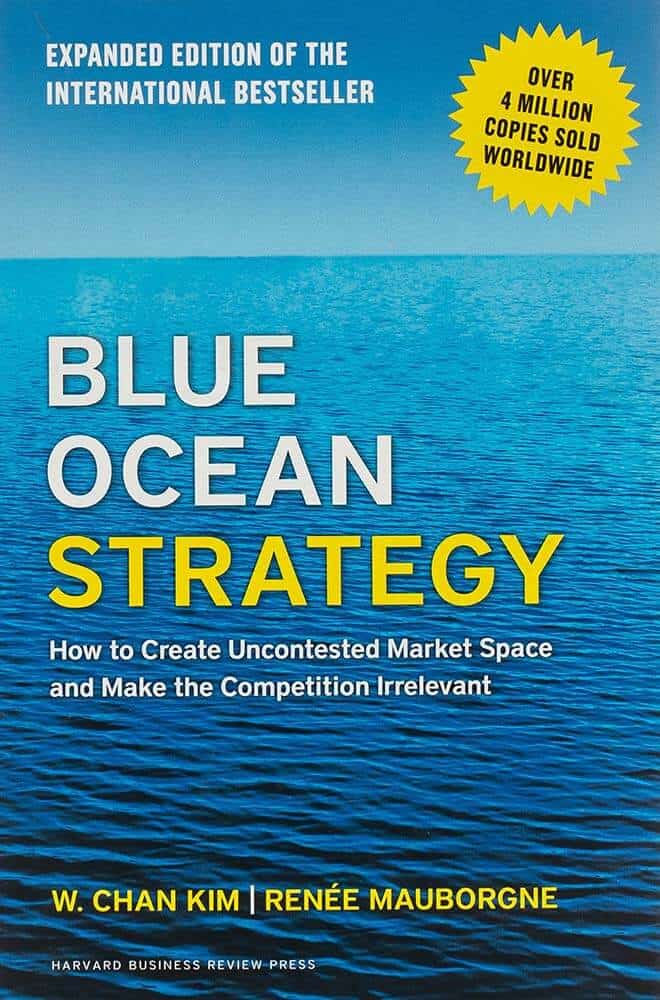 This book challenges traditional marketing wisdom by encouraging businesses to pursue untapped markets rather than competing in existing, saturated ones. Authors Kim and Mauborgne use the metaphor of a "blue ocean" to describe a space that is uncontested and ripe for innovation.
"Blue Ocean Strategy" provides a step-by-step guide to identifying unmet customer needs, developing new markets, unlocking growth opportunities, and creating unique value propositions.
From Cirque du Soleil's reinvention of the circus, to Nintendo's expansion into the casual gaming market, Kim and Mauborgne reference their research of 150 strategic moves across 30 industries and more than 100 years. They demonstrate how to eliminate competition and achieve breakthrough growth.
This powerful framework is essential for marketers of every level. Strategically positioning a business or product in an all-new market, rather than a hotly contested "red ocean", can be the best way to create and capture demand.
"Shoe Dog" by Phil Knight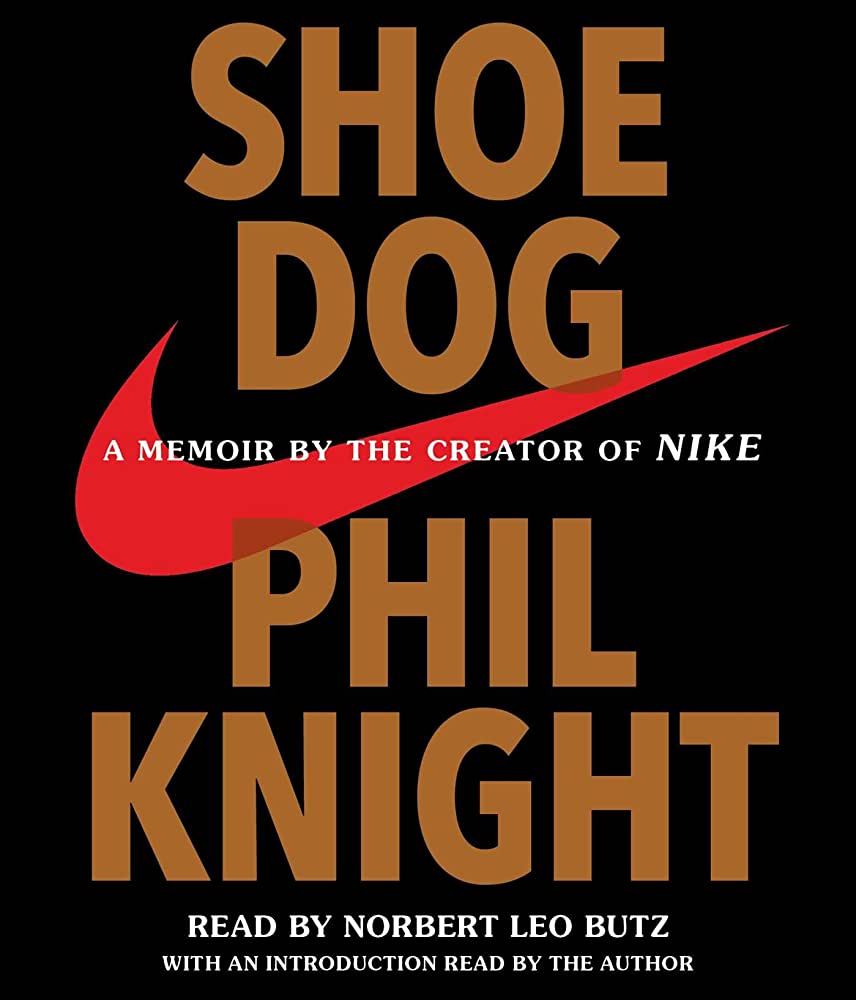 "Shoe Dog" offers a firsthand account of how Nike, one of the world's foremost brands, was built from the ground up. It follows the highs and lows of Phil Knight's personal and professional journey in growing Nike from $8,000 in annual sales in 1963, to nearly $50 billion in sales in 2022.
Knight begins the narrative by sharing his original goal: to sell high-quality running shoes at an affordable price. Then, he takes readers through the transformative process of coming up with the iconic logo, developing a bold vision, and forming a team of "swoosh-crazed brothers."
At every turn, "Shoe Dog" emphasizes the importance of creativity and risk-taking in marketing, and finding a unique angle to stand out from the competition. Knight explains how to foster a culture of innovation, growth, and purpose — all of which are essential lessons for marketers. And most of all, Knight's story highlights the power of unwavering determination.
"Superfans" by Pat Flynn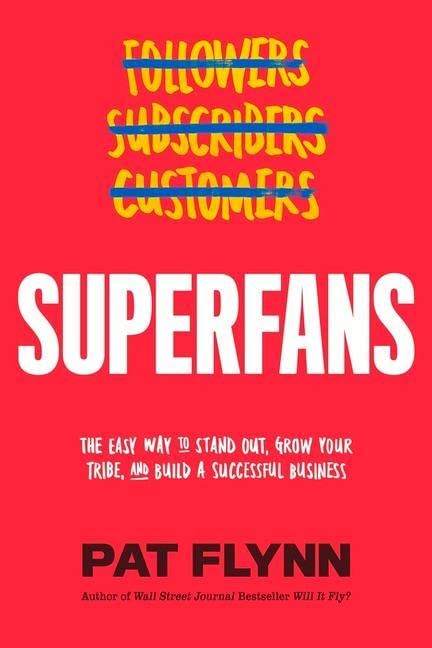 Pat Flynn builds on Kevin Kelly's concept of "1000 True Fans." He explains that businesses don't have to change the world to succeed — they just need to change _someone's _world.
These are your superfans, and they're not counted by likes, followers, or subscribers. Flynn defines superfans as your biggest supporters. They're the customers who can't help but reply to your emails, send you referrals, and leave glowing reviews.
The book is divided into five sections and nineteen chapters, each of which has an exercise to help marketers find and cultivate their own superfans. These accompanying materials help readers identify their best customers, create unforgettable experiences, and foster unprecedented loyalty.
"Superfans" flips the script on traditional marketing. Instead of driving more views, clicks, and sales, Flynn encourages marketers to build deeper and more meaningful customer relationships.
Final Thoughts
These books summarize decades of firsthand experience, lifetimes of wisdom, and countless case studies of business successes and failures. The authors have distilled valuable lessons, mind-opening perspectives, and actionable frameworks into some of the best marketing books of all time.
Marketers, innovators, and business owners can all learn something of value from these resources. Certain tips on persuasion, copywriting, and social media will offer an instant benefit. And other more strategic insights will continue to pay dividends for years to come. So give a couple of these influential books a read, and add a new dimension to your marketing skill set.