Black Friday and Cyber Monday are two of the year's biggest shopping days. A phenomenon that supposedly began in Philadelphia in the 1950s has now become an iconic, blockbuster shopping bonanza packed with steal deals, discounts, offers, and freebies that no shopper wants to miss.
In 2021, 108 million people admitted they had plans to do some shopping on Black Friday. The same report also highlights that 62.8 million people planned to shop on Cyber Monday in the same year.
In this article, you will understand the importance of strategizing promotions and find some handy tips on creating the best Black Friday and Cyber Monday promotions.
Why Is It Essential to Have a Black Friday and Cyber Monday Marketing Strategy?
Millions of shoppers wait for Black Friday and Cyber Monday deals to get everything they want on their wish lists. It is time to prepare promotional content if you have carefully planned your deals and discounts.
Effective marketing will help you attract a large group of interested shoppers and get the most out of this sales season.
Adobe highlighted that in 2020, the total revenue of sellers through Black Friday sales alone was $188 billion. Those shoppers could come flocking to your door, paired with promotions that can't be ignored.
While this means there would be a lot of shoppers, it also means there would be a lot of competition between sellers. Your promotions must stand out from the crowd and catch every possible eye to leverage the shoppers' impulsive buying.
How to Increase Black Friday and Cyber Monday Promotions
One of the most important reasons to create impactful promotions for your Black Friday and Cyber Monday deals is to sell as much merchandise as possible. The shopping season is profitable for all sellers right before the holidays.
An excellent promotional strategy would help you:
Get more visitors/leads on your campaigns;
Increase sales;
Impact your customers to come back and shop even after the shopping season.
Let's explore ten valuable tips for nailing your Black Friday and Cyber Monday promotions.
Table of Contents:
1. Use Buy Now Pay Later (BNPL)
Using Buy Now Pay Later (BNPL) for your seasonal marketing campaigns provides your consumers with a convenient and flexible payment option. Using the right email marketing tool, you can send personalized emails to customers who abandon their orders and show the Buy Now Pay Later options to recover their carts.
Make sure to promote this BNPL strategy well on the website and social media platforms so consumers are aware of this and you can stay ahead of your competitors.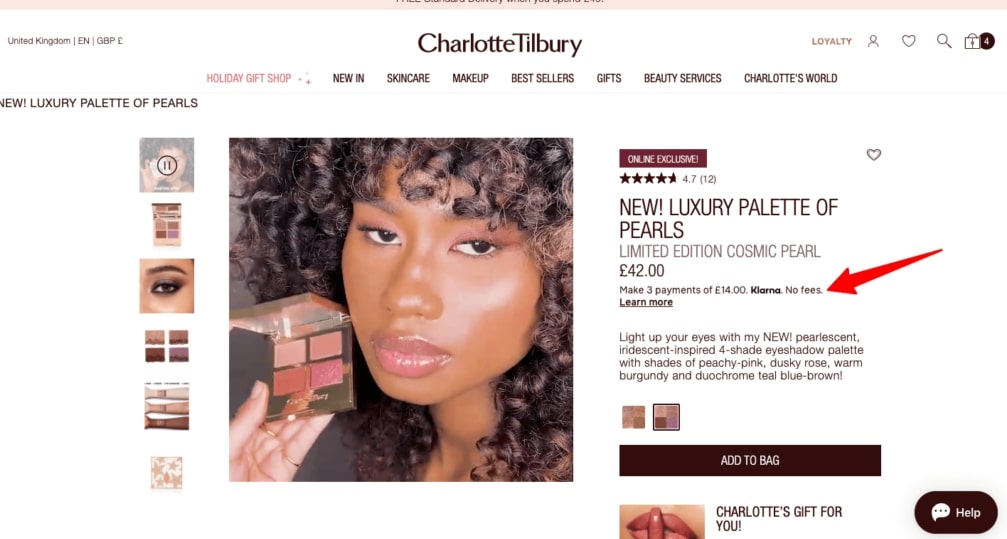 Trent Kelly from TK Injury Lawyers explains, "Sales seasons like Black Friday and Cyber Monday are great ways to tell customers about BNPL payments to increase sales. Use particular hashtags like #Affirm or #Klarna, and don't hide this payment messaging. Instead, feature BNPL on your homepage, landing pages, and checkout pages to make it a deciding factor to take action."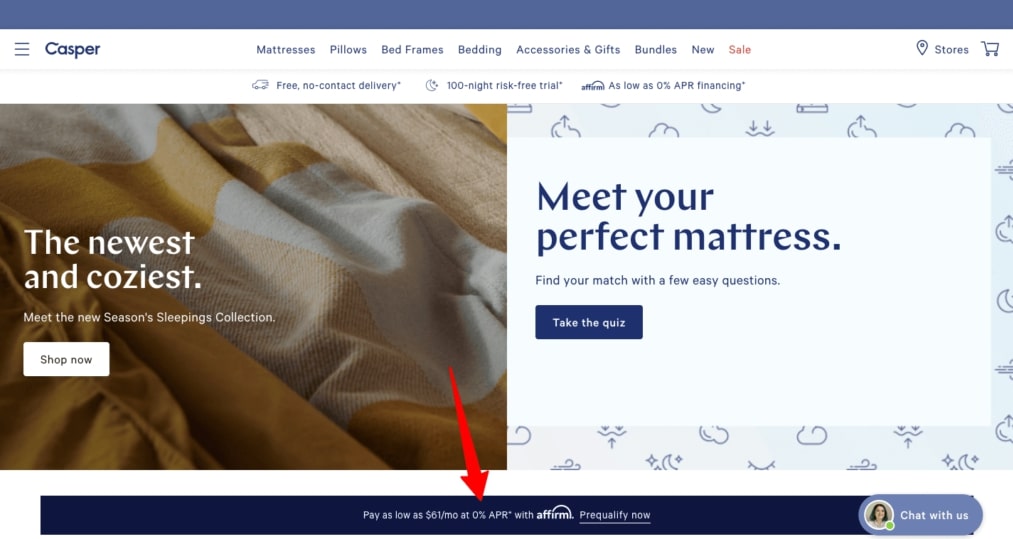 2. Implement a Countdown Timer
People love countdown timers. They give a sense of urgency and excitement in the consumer's mind to complete a purchase before the sale ends. Making customers shop quickly will lead to increased traffic and sales. Countdown timers are a great tool to leverage your shoppers' buying impulses.
Try to advertise your Black Friday and Cyber Monday deals that offer customers exclusivity and scarcity. If shoppers like your deals, they are likelier to visit your online store. Adding a countdown timer on your home page reminds visitors that they have a limited time to get exciting deals and promotions.
"Adding a countdown timer is fine as long as it's not misleading. In many cases, the counter is there just to trick your brain. If your customers find out, it can lead to a damaged reputation, so make sure that your offers are real." says Marcin Jablonski, Chief Commercial Officer, LVBET.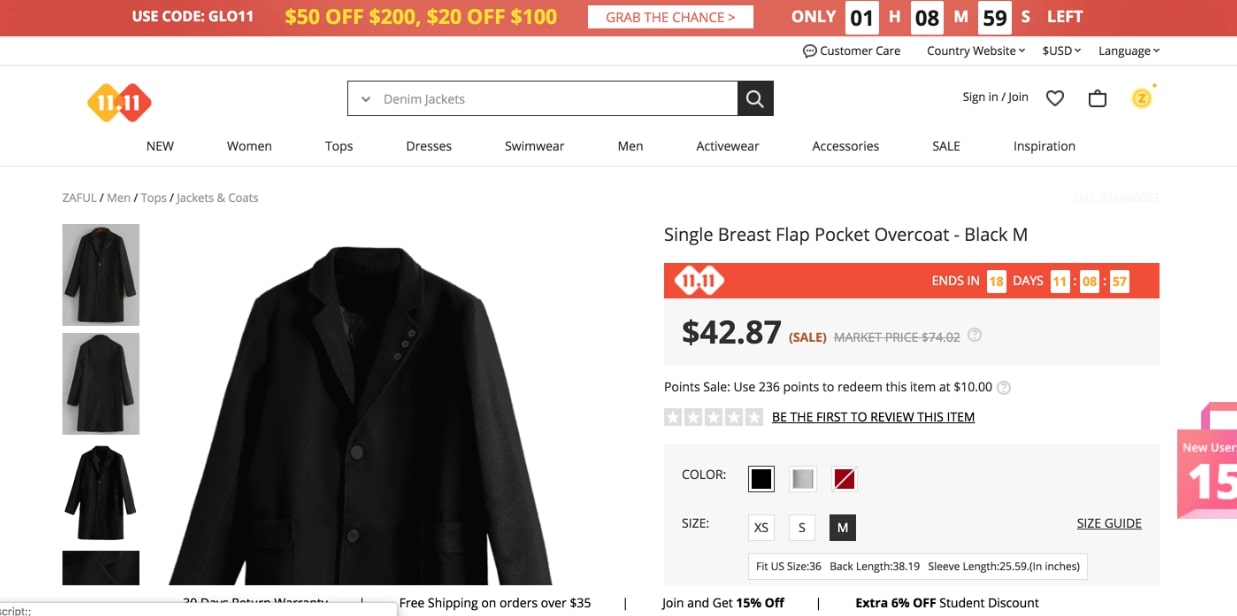 3. Offer Exclusive Black Friday & Cyber Monday Discounts
Offering exclusive discounts for customers is tip number one. Otherwise, your sales will suffer if you skip this step. Giving first-time visitors the best deals will attract their attention to buying from you.
Ensure to optimize your website for Black Friday and Cyber Monday, and your servers can handle the high traffic volumes. Check your inventories, and keep stock ready for items known to sell fast.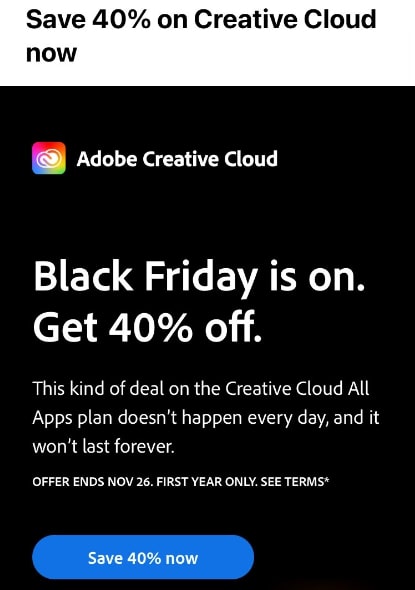 You can also prepare promotional material such as flyers, product descriptions, and social media posts. Offer earlier access to your deals that will give customers time to explore your products, take action, and give them an incentive to visit your stole over your competitors.
4. Use BOGO Promotions (buy one, get one free)
An excellent way to sell more products is to use BOGO Promotions, which can help get more sales and attract more attention to other products on your website. BOGO promotions allow to clear excess inventory and attract new customers.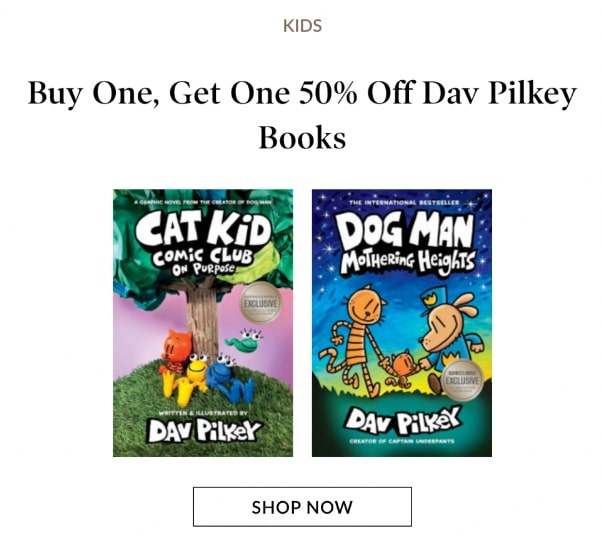 Bogo Promotions can be very flexible. Many retailers offer deals where you can buy one product and receive another half price or buy one from category A and get one from category B for free. You can also offer to buy three for the cost of two or buy one and get free samples.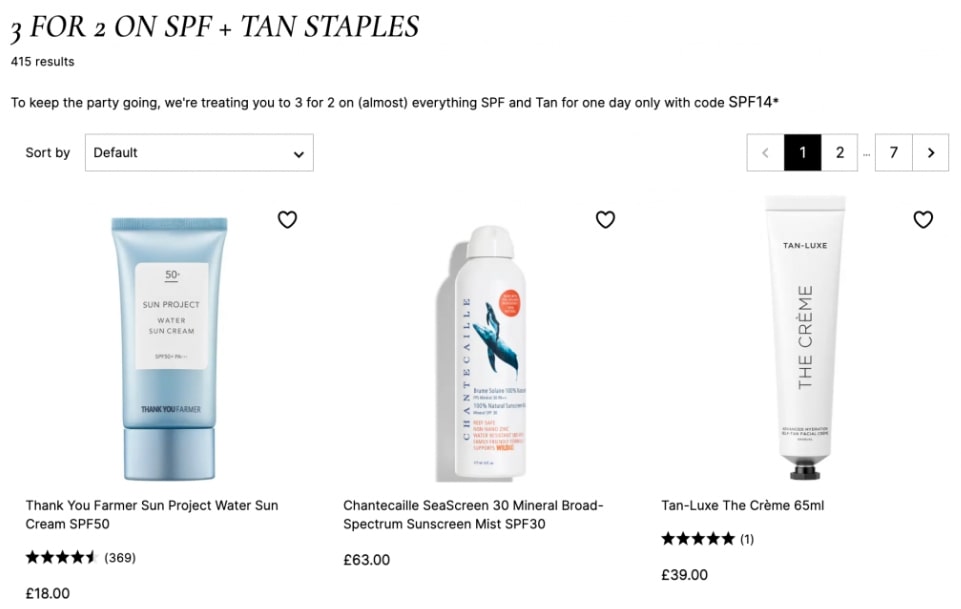 To build a successful BOGO promotion, you must ensure your online platform can provide these discounts. Run these promotions only during specific periods, for example, before significant events like Black Friday or Christmas. Select the products carefully, and don't run too many BOGO deals simultaneously. Otherwise, you will make customers get confused.
5. Send Personalized Emails
Email marketing allows companies to engage with customers one-on-one. It is essential to send personalized emails to make your Black Friday and Cyber Monday campaigns successful. The email subject line, preheader content, and body may all be customized to engage the reader further.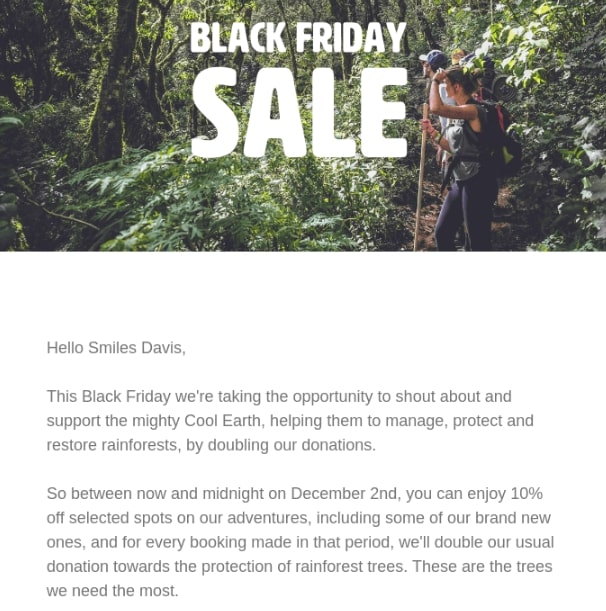 Tease Black Friday sales and inspire customers to sign up for your newsletters to get special offers or pre-sale deals. Use their shopping preferences and purchase history to send them relevant content. You can include UGC in your emails to enhance authenticity and improve a connection with shoppers.
6. Use the Power of Social Media
Social media is one of the most powerful tools to promote your Black Friday and Cyber Monday deals and increase sales. Social platforms like Instagram and Facebook are great choices to build your brand voice and better connect with your followers. It is essential to listen to your customers and make changes based on their expectations to achieve success.
Use and monitor dedicated hashtags and visual UGC to create shopping campaigns on social platforms. Create promotional videos, stories, and Instagram Reels to attract your target demographic. Primarily younger demographics use social media to search for brands.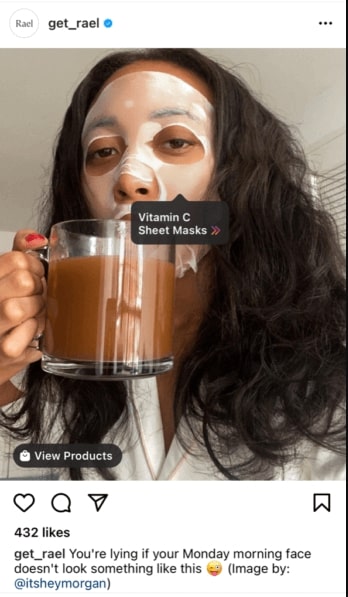 Social media also offers the social shopping features like Instagram Shopping, Snapchat, and Facebook to let users buy directly from your social media accounts. Make sure you get the most out of multiple social platforms to advertise your upcoming Black Friday and Cyber Monday deals. Make shoppers feel connected to your brand and enjoy the content that reflects the brand.
7. Maximize Paid Advertising
Paid advertising is another eCommerce marketing strategy to amplify your products and attract more customers this Black Friday season. Do you know that 79% of companies consider PPC a massive driver of their success? Due to the many customization options, you can benefit from your paid ads in front of your target customers.
Run Google Ads to directly target those users searching for your products and deals and increase the chances of purchasing them. Examine your shopping data from previous holiday seasons and improve your current ads.
Use other powerful channels like Instagram, LinkedIn, YouTube, or Facebook to promote your deals and target them based on your customers' interests, demographics, and preferences. Quora and Reddit are fantastic channels to publish promotional content and directly offer you an interaction opportunity with your target audience.
8. Stand out From the Crowd
Almost every brand uses the same Black Friday methods these days. Everyone tries to catch customers' attention and make them instantly buy. Notice that it's not easy for consumers. They must navigate your websites, compare products, and create lists to purchase their favorite things. Make sure to think of the most attractive offers and stock them up for different levels of discounts.
Plan your promotion to make the most of your promotional opportunities this holiday season. Run Agile campaigns to see which promotional experiment is working well and which isn't.
Use interactive tools like surveys or quizzes to engage your audience and motivate them to take action. You can even gamify your digital interfaces to boost engagement while shopping. Consider using curated content as part of your promotion to enhance engagement with your audience.
"You don't want to be another brand with a Black Friday promotion. Your strategy has to be unique to draw as much attention as possible. It's just one day in the year when you can boost brand awareness that much. Make sure you hit the mark with your promotion." says Harry Johns White, marketing manager, NBABlast.
9. Collaborate with Influencers
Collaborating with influencers is a great way to get ahead of the competition and increase your social proof level. A survey found that 89% of marketers consider influencer marketing can increase brand ROI more than other marketing strategies.
Influencers have a large following and allow you to drive traffic and sales to your website. Nowadays, people follow more influencers than actual friends and trust their recommendations and advice. So, working with influencers will boost your reach and influence when promoting your BFCM sales.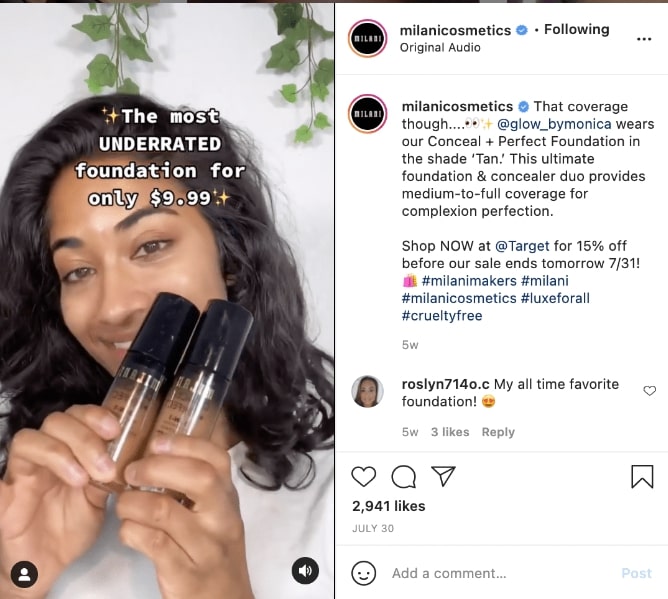 10. Optimize Your Website for Mobile Shopping
Generally, people spend more than four hours per day on their mobile phones, and most of the time, they browse online stores and scroll through social media platforms. As a result, mobile shopping continues growing, and customers rely on their phones while shopping online, comparing prices, reading customer reviews, and directly buying.
Optimizing your website for mobile shopping is more important than ever. Make sure that your website is responsive enough and includes photographs and videos of your product samples, reviews from previous customers, and UGC from social media.
Take time to instantly respond to customers' queries and address any concerns they may have. Check your mobile loading time, image sizes, and layout to create a seamless mobile shopping experience for shoppers.
Wrapping up
Black Friday and Cyber Monday are just around the corner. It's one of the busiest and most daunting shopping times, and it's essential to start planning your promotions appropriately for this biggest shopping season.
I hope this guide will help you create a successful campaign, win over new customers, and convert them into loyal shoppers.