Content marketing is a strategy that focuses on creating and distributing high-quality content to attract your target customers. 
So, it is not surprising that marketers continue to create an incredible amount of new content on a daily basis. On top of this, they're often refining various content marketing strategies to better promote brand awareness, generate more leads, and gain higher revenue.
What is surprising though, is that many marketers keep cranking out more content everyday instead of running an audit of their existing content.
In fact, according to a study published by Curata, 37% of marketers have never performed a single content audit!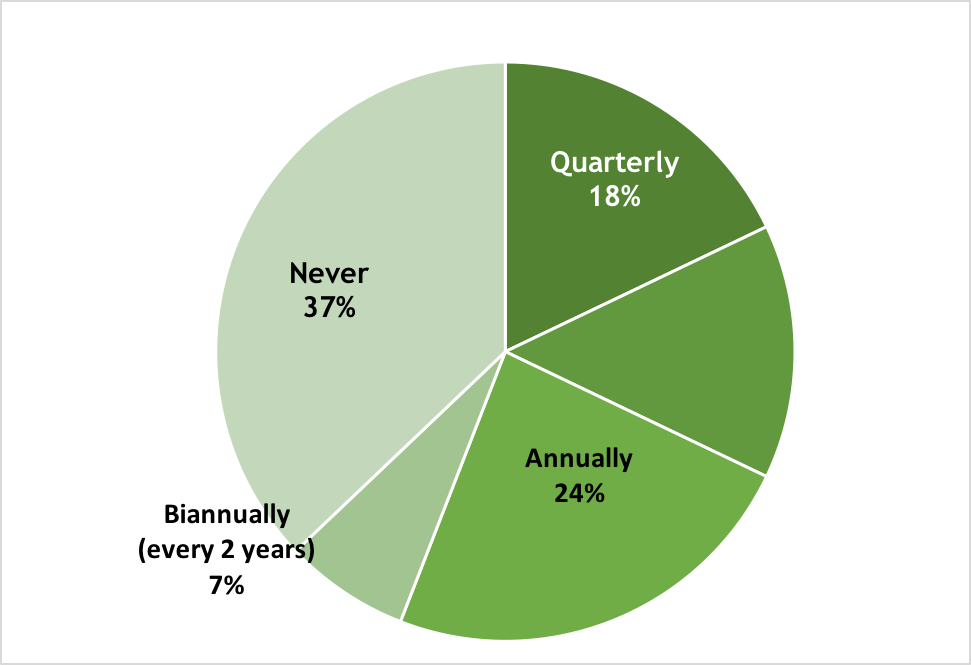 Source: Curata

Performing a content audit regularly is a healthy and effective best practice for marketers. It helps you keep track of what types of content you already have and which ones you can update or reuse. At the same time, it gives you the chance to assess the performance of your brand's content to find out which ones are working and which ones are not.
If these reasons have not gotten you convinced into doing a content audit for your website, read on! In the first half of this blog post, I'll explain why doing an audit can be one of the best things you do for your content marketing strategy.


Search is changing
According to Dan Radu, President of MacroMator: "People these days search more differently on the Internet. The keywords they use are now also more conversational in nature. Instead of merely typing in the keyword phrase, they now start it with the four W's: who, what, where, when, and why."
Content marketing trends are also impacting the way we now optimize content. One of this is the advent of voice search technology. According to a report published by Search Engine Land, 60% of people have used voice search within the past year, and this number is expected to rise.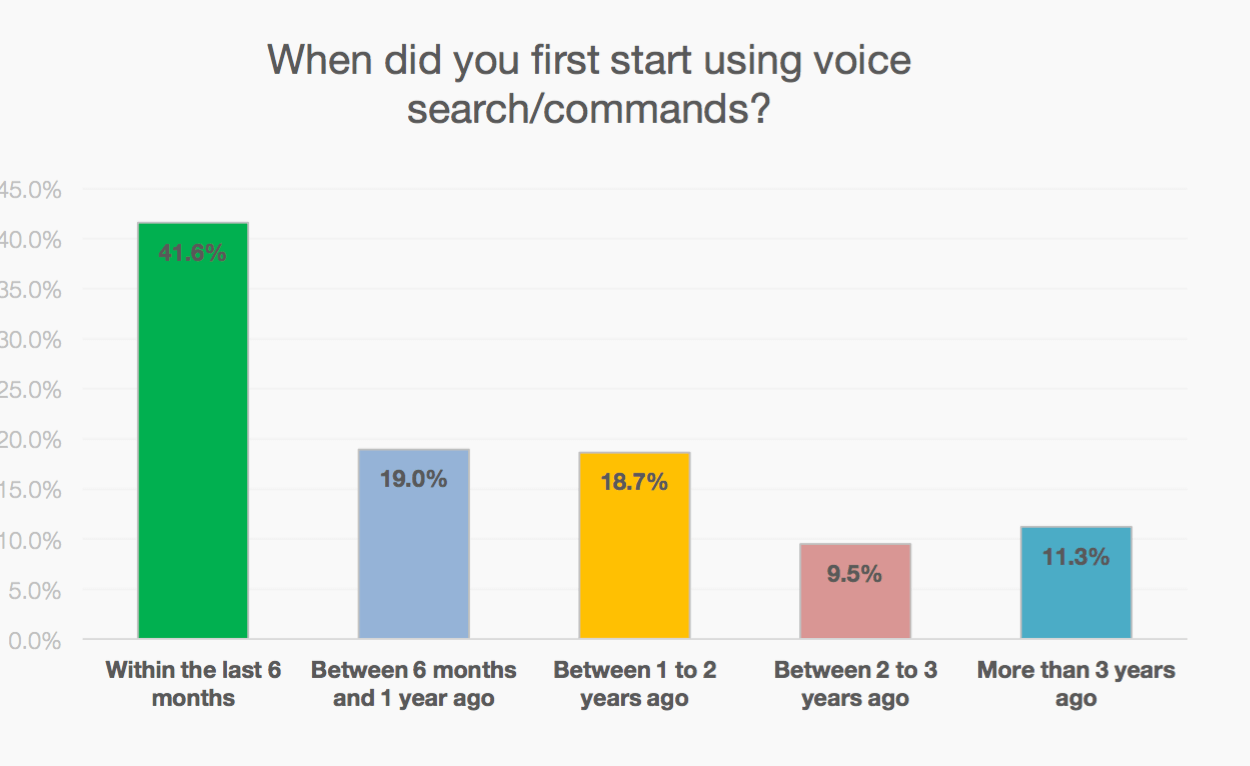 Source: Search Engine Land
For these two reasons, you'll want to ensure that the content that exists on your website reflects these trends. Otherwise, it may never get seen.
Search engine algorithm updates
Search engine algorithms rank websites based on specific factors. When these algorithms are updated, this can affect the way how your page ranks. That is why it is possible for one website to significantly see a drop in their page ranks after an update.
Algorithm updates can be nerve-wracking for content marketers, But it actually is a good thing. Through these updates, users can sift through the junk and get to high-quality content more quickly.
This is precisely what happened when Google released their algorithm updates beginning with its Panda update. Recently, it added RankBrain as its third most crucial ranking signal. Not only does it further enhance the way how its search engine understands queries, but also how satisfied their users are with the results.
For this reason, it is a good idea to conduct audits regularly, this can ensure that your existing content isn't impacted negatively by the latest update.
Better organization
Performing a content audit allows you to organize your content more effectively, which can enhance your users' experience.
People go online to find solutions to their problem. Some are straightforward while others are complex. When the content is well organized on your site, it is easier for them to find the right content, and jump from one content to the next. As a result, they will not only stay longer on your website but also keep coming back.


Organizing content can also help you find gaps in your content. This can help you ensure that you provide your visitors with valuable content to nurture them throughout your brand's buyer's journey.
That's because content marketers tend to focus their content creation either on the awareness stage or decision stage. Not too many contents are created for the consideration stage. This stage is just as important as the other two because it serves as the bridge that converts a prospect into a customer. You need to ensure you have sufficient quality content in this stage as with the other two.
Improved quality of content
Last but not least, doing a content audit can also help you improve the quality the existing content you have on your site.
"Content writing is a learning process," says Adam Steele, Founder of Loganix Guest Posting. "The way how I write content now is so much different from when I first started. The same thing goes for your brand. By doing a content audit, you can find those first few pieces of content that you have published. From there, you can refine them so that they meet current content writing standards and best practices observed today."
In most cases, improving content can also mean updating your content and making it more relevant. Blog posts, videos, and even infographics containing stats and charts should regularly be updated so that they show the most current ones. This slight tweak can make a world of difference for your content when it comes to relevance.
Now that we've looked at all of the reasons why you should run content audits, let's see what is involved in conducting them.
Step 1: Set your goals
Doing a content audit takes time and effort. Specifying a clear set of goals will help you streamline the process. At the same time, it will also help you ensure that your efforts help boost your current content marketing strategy.
Manoj Ramnani of SalesIntel, recommends focusing on any roadblocks or challenges you are facing with your current content marketing strategy. "For example, if your content marketing goal is to generate leads and you notice that you are not getting much organic traffic, doing a content audit based on a psychological trigger will improve your site's copywriting and SEO will be a good goal."
The bottom line is this: figure out first what is it you want to achieve with your content and website  – the rest will follow.
Step 2: Choose the right content metrics
Once you have determined your goals, the next thing to do is to establish the content metrics you will use to measure your success.
There are four types of metrics you can use to do a content audit:
Behavioral metrics:  These are metrics that focus on how different content on your website is performing

Some of these include bounce rate and the average time a visitor spends consuming your content

Engagement metrics: These metrics help you monitor how your visitors are reacting to the content you publish

Among these are shares, comments, likes, or retweets depending on which social network you're looking at

SEO metrics: These metrics cover the different factors that search engines take into consideration when they rank your content

These include how much organic traffic you receive and how many quality backlinks your content gets

Sales metrics: These are metrics to consider if you are doing a content audit to increase the number of sales conversion your content makes
If you're still unsure how to set metrics for specific parts of your marketing strategy, check out these handy resources.
Step 3: Do an inventory
Instead of just compiling all the content that's on your website, I recommend you do a content audit one campaign at a time. That way, the amount of content to evaluate is not too overwhelming – also making the process much faster.
You can also choose to segment your content audit based on content type (premium content offers, videos, podcasts, blog posts) or stages of your buyer's journey. Again, these all depend on your content audit goal.
The easiest way of doing this is by using a tool like SEMRush's Content Audit tool, Google's Search Console or Screaming Frog. These tools will retrieve all the content you specify and present them to you along in an excel file along with details about your material such as the number of words in each content, file size, keywords, and metadata.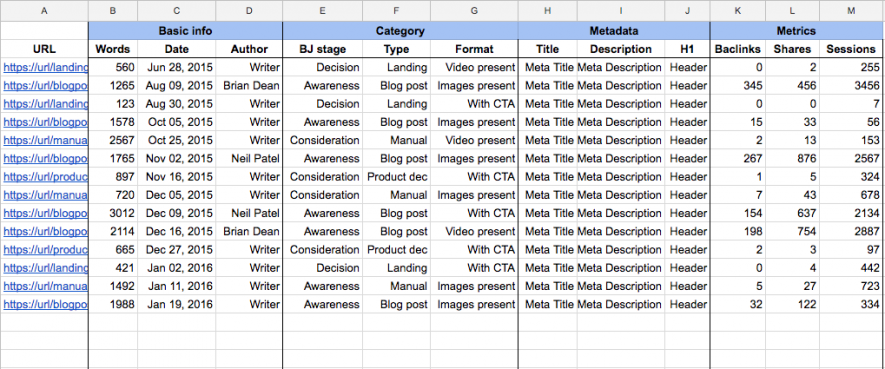 Source: SEMRush
Step 4: Analyze your content
This fourth step is the most tedious, but the most important. This is because you will now have to go through each piece of content you retrieve and evaluate it based on its performance.
When evaluating each content piece, take into consideration its age and under which stage of your buyer's journey it is used. These factors are essential because these give you a better perspective on how to evaluate each piece of content.
Also, be very detailed when you are doing this step. Is the information and data still relevant today? Does it have outbound links, and are they still working? Is there a call-to-action at the end? Take note of these and include it in your excel file.
Step 5: Put into action
As you go through the content on your site, you will find those that are performing above average, average, and below average. In this step, you will now need to decide what to do for each of them based on the goals you set at the beginning.


For example, if you have piece of premium content offer that is a bit outdated  but is still receiving a lot of downloads, you can opt to update the information and make it relevant again. You can also choose to repurpose it as an infographic or a webinar so that it attracts a different and broader audience.
On the other hand, if you have content that is no longer relevant and not doing a good job bringing in people to your site, you may choose to delete this altogether from your website.
Step 6: Incorporate it into your content marketing strategy
Doing a content audit will only be useful if you apply it to your content marketing strategy. This means that a content audit is only a part of your bigger plan. That said, make it a point that your team gets time to implement your chosen plan of action towards each audited content.
Once you have done this, revisit your content marketing strategy to make the necessary adjustments. Perhaps your content audit revealed that you lack content to nurture leads in the decision stage of your buyer's journey. Alternatively, maybe you need to restructure your website to make your content easier to find. Whatever you decide to do, prioritize making these changes and monitor how they perform.
Over to you
Doing a content audit is time-consuming. However, if it has done right, it can significantly help you streamline your content marketing efforts.
While most content marketers do this once a year, I would recommend doing this either on a monthly or quarterly basis. That way, you can adjust your content promptly so you can achieve your content marketing goals.
Still not sure where to begin to improve your content marketing strategy? Check out these 20 resources to bookmark to help you get off to a good start.