We all know how important it is to use data to help us make better business decisions.
Recently, Mention teamed up with Mynewsdesk and Quintly to conduct an industry-wide survey about how marketing and communication professionals leverage data in their jobs.
What we found was quite interesting.
In the Data-Driven Mindset Report (2019), we observed that 17% of marketers and PR professionals say they have a high degree of data literacy — or the "ability to read, understand, create and communicate data as information".
If we trust the math, this means that about 1 in 5 of you, consider yourselves data-savvy.
However, we also discovered that less than 15% of businesses say their organization's culture supports data-driven decision-making – there is a clear disconnect.
If so many marketers feel that they are leveraging data, but only a few companies support it – where does the problem lie?
Making better marketing decisions relies on our ability to process data, but we can only do this successfully by working within organizations that encourage this culture.
The report indicates that the problem is not a matter of skills, but a matter of time.
In fact, 54% of businesses say that time is the resource they lack the most to process the data they collect to make data-driven decisions.
This means that while most businesses understand the value of data, they don't have the time to leverage it effectively.
Let's take a deeper look into the issue.

Only 13% of business say their organization's culture supports data-driven decision-making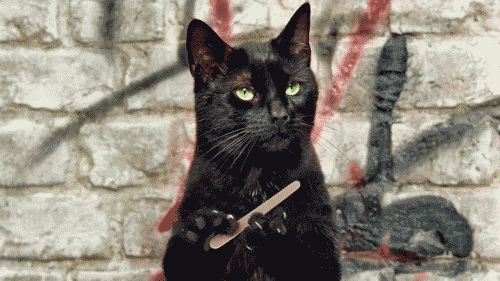 There are two ways to react here.
1. You can carry on with your day.
2. You can seize a great opportunity. This means that most of your competitors don't have a data-driven mindset either. By taking actions to start, you will be one step ahead.
If your reaction is the 2nd one, congratulations. You're one step closer to becoming data-driven! Let's not get ahead of ourselves though, this is only the beginning of a long journey.
The bad news is that turning your business into a data-driven business requires rigor, patience, and a darn good plan.
The good news is that in this blog post, I'll be sharing with you a 4-step plan to adopt a data-driven mindset before the end of 2019.
Let's start by making sure that you know what type of data you process.
1. Locate and identify all the data you collect
First things first: data storage is expensive. So if you don't make use of it, you're probably wasting your time and your money.
Collect only the data you need
The data you collect will not be useful until you process it.
The amount of data we – marketers – collect is not a problem — only 26% of businesses say they lack data to adopt a data-driven mindset. On the contrary, we collect too much data.
So much that often, the relevant data is swimming in an ocean of irrelevant information that we don't need – rendering the task of analyzing it almost impossible.
This means you have to tackle the root of the problem. Collect only the data you need (or "need-to-have-data").
Which takes us to my second point: GDPR.
Be compliant with data privacy measures such as the GDPR
If you operate your business in the European Union, you would know this by now. The purpose of GDPR (General Data Protection Regulation) is to protect the end users by regulating the amount of information that businesses retrieve from them. At the end of the day, businesses only collect the data they need, and the consumers only give away the data they wish to.
If you're not leveraging data yet, consider yourself lucky. This is a chance for you to start off the right foot, without having to spend millions to make your business compliant. To learn more about GDPR, take a look a MynewsDesk's Guide for Marketers and PR Pros.
Optimize the data management processes
I'll leave data aside for a second and speak from our own compliance experience at Mention.
Ever since we started to look into becoming GDPR compliant back in 2017, our life became so much easier!
At first, we got mad. "Why, oh why is this necessary? How will we be able to implement all these changes?
Then we got scared. "How will we cope with this?"
Then we were happy! Complying with GDPR made us look into all the data that we accumulate every day.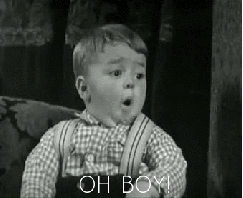 And boy, we learned so much just by looking to it.
We gathered precious insights about our prospects and customers, and, more important even, we now know where to look, or who to talk to when looking for a specific piece of information – something that required a lot of time and energy in the past.
That's the first step. The second is to make sure you and your colleagues are all on the same page when it comes to adopting a data-driven mindset.
2. Make sure your company is aligned to be data-driven
Data is often a word that's associated with marketing. In fact, if you step outside your marketing bubble, your colleagues probably think that data is not relevant to them. After all, it's a marketing thing.
Wrong.
Marketers collect and process data so that they can share information and insights with the rest of the teams.
This means that your colleagues and managers, outside of marketing, need to understand the value of data and how it can affect the performance of the overall business.
Now, it's hard to appreciate something you don't understand.
Think of math. Many of my friends back in high school hated math so much. But their beef was not with math itself. They disliked it because they never took the time to understand it. I know I did (kind of), and I sure loved it.
Same. Thing. With. Data.
Get everyone up to speed with your data project
Bringing your colleagues up to speed can only be a good thing. Keep in mind that while you have your own domain of expertise, they also know things that you don't, and their feedback will help you to read the data in a more accurate way – pulling everyone's performance up.
Limit potential misunderstandings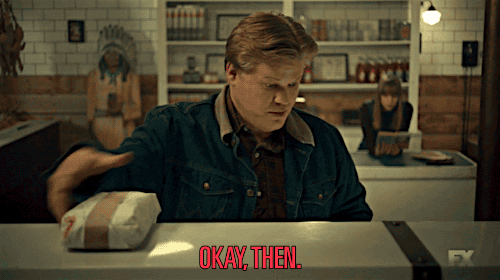 Carl Anderson, author of Creating a Data-Driven Organization, and Michael Li, founder of The Data Incubator, explain the importance of building what they call a "data dictionary."
Anderson and Li recount, "A business needs to generate a glossary with clear, unambiguous and agreed-upon definitions [of metrics]."
They explain that all stakeholders must buy into the definitions. "You don't want teams going rogue with their secret version of a metric".
Furthermore, it's important to spend time not just on the definition, but the outlier cases: "While everyone might have a common understanding of what an 'orders placed' metric means, they may differ in how they want or expect to handle cancellations, split orders or fraud."

While hiring an outside data scientist may be the fastest way to fill an urgent need, it's not a scalable, long term solution.
3. Work with integrated user-friendly tools
There aren't many ways to make your colleagues like data. If you want them to adopt a data-driven mindset, you need to show them how data can help them on a daily basis.
Build an integrated ecosystem
What tools do you work with on a daily basis? How does information circulate from one business unit to another in your company? Is there a way to connect these tools together to ease and control the flow of information? And, more importantly, are these tools user-friendly?
A new wave of advanced analytics and visualizations solutions tools like Tableau, SAP, Klipfolio, and Google Data Studio (among many others) are designed to be used by both the data-savvy and non-data savvy.
Moreover, niche monitoring tools, such as Mention for PR and social media analytics – give users sophisticated ways to access and report on data to distributed teams.
Rather than constantly asking for the most recent performance reports from analysts, individuals can access the analytics and visualizations they need from a user-friendly dashboard.
To drive decision-making down from the top, companies must find ways to spread access to data out to those who can use it. "Most companies recognize data in the hands of a few data experts can be powerful, but data at the fingertips of many is what will be truly transformational." –Brent Dykes, Domo counsels
4. Reap the benefits of a data-focused attitude
"The best results emerge from small teams with a high degree of autonomy."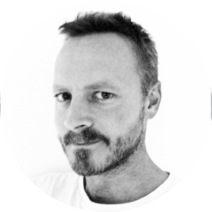 -Neil Perkin, CEO, Only Dead Fish
Now, more autonomy doesn't mean teams should work in silos. Working in a silo means a team or a department is working without communicating with any other team, therefore inhibiting skillshare and emulation.
Implementing a data-focused attitude within your company will have 4 main effects:
1. A better understanding of your work
If processed properly, data can help all the departments of an organization to better visualize, and apprehend what they do on a daily basis.
As a content marketer myself, I rely a lot on a tool like Google Analytics. It tells me everything I need to know about the people visiting our website and consuming our content such as:
Where do they come from?
What they do once they're on the website?
How long do they stay?
What seems to make them stay?
While I obviously use other tools, Google Analytics helps me to see how my work contributes to the entire business. And this is great!
2. A (much) better reporting
For a long time, marketers and PR professionals could not really measure their performance accurately. What's more, they often had to wait for a long time to see any result.
Today, they can measure their performance in real-time, understand what's working, what's not working, and what they can improve.
3. Accurate and relevant iteration
Understanding their work and being able to share precise reports is key for all the teams to make changes on the fly.
Once they have access to accurate data that they need and know they can trust, all the business units of a company will make better and faster decision-making, based on facts, and not assumptions.
4. A better customer experience
At the end of the day, it all comes down to the customer.
Eventually, if you're able to process and analyze all the data that you collect, you'll have a clearer understanding of your own business, your market, and your core audience.
A rather easy-to-understand example is real-time website personalization. The more you know about your core audience, the more you'll be able to offer an accurate user experience, depending on who they are. You can create a dedicated experience, based on specific data like:
Entry point (social media, SEO, paid search, email, etc.)
New vs. known visitor
Location
Language
Maturity level (based on a scoring system for example)
Page previously viewed
Items added to the cart
Items they bought in the past
etc.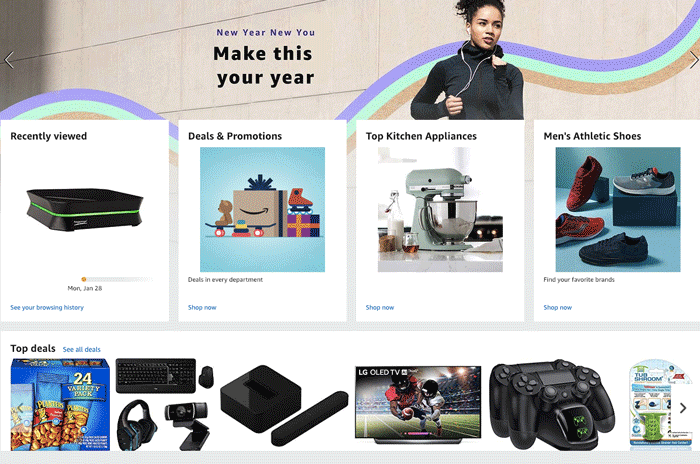 This is the thought process of a website like Amazon.
They create their visitors' and customers' experience entirely from their previous behavior. Here, look at my Amazon.com homepage.

Now, compare it to yours.
See the difference?
And for all we know, more and more customers demand more relevant online experiences. On average, 74% of them do. Give it to them!
Small-wins will get you there
Whatever you do, you will not implement a data-driven mindset in just a couple of days. It involves too many people, and we all know from past experiences and studies that not everyone likes change (even if it's for the best).
It's a long term strategy that can take months, even years in some complex structures.
As a marketer, your tasks is not to forge people's mind into valuing data all of a sudden. Scrap that, it's impossible. Your challenge, however, is to make them realize the importance of their own that data. Once you know how to use it, it's pretty awesome.
What about you? Do you consider yourself data-literate? Are you working in a data-driven environment? If so, let us know if you have any tips to share to help other businesses get there too (tools, management techniques, day-to-day tips)?
In the meantime, you can download the full Data-Driven Mindset Report for free.