Digital marketers love to throw words around. Some of them might not mean anything to you yet, but that doesn't mean they don't mean anything at all.
When everyone's speaking "marketese," you need to be able to keep up. That's why we've made this digital marketing glossary – to get to the bottom of what brocthey're talking about.
Whether you're brand new to digital marketing or just looking for a little inspiration, you've come to the right place.
We've explained each term in detail, with tons of extra reading. If you want to learn more about a term, follow the links down the rabbit hole. See where they take you.
Where to begin? Oh right, "A."
Audience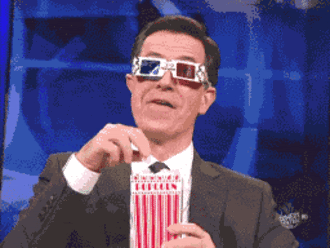 Also known as "target market," your audience is the group of people you're trying to reach with your message. This is usually broader than just your customers, and includes other prospective buyers.
To market effectively, you need to know who your audience is. Otherwise, how can you appeal to them?
Inbound marketing agency Kula Partners recommends using social listening to learn more about your target audience. Social media platforms provide neat character snapshots of their users. This information gives marketers a clear picture of the kinds of people interested in their products.
Social listening also fuels your content strategy. Find common pain points for social users, and provide information to solve their problems.
Brand awareness
This is a measure of how many people know about your company and its products. In other words, how well-known you are.
The goal is to increase brand awareness, which can be easier said than done. Here are a few suggestions:
Raising brand awareness is a key goal for many companies. It's also one of the chief reasons they invest in digital marketing. Clients want agencies to make their brand a household name.

Influencer marketing: Work with industry VIPs to increase your reach and improve your reputation. We've have plenty more on this, below.
Guest content: Lisa Toner of HubSpot says you need to "be everywhere in your niche. Providing valuable content on other sites outside of your own will build an engaged audience." She describes how Buffer went from zero to 100,000+ users by guest blogging everywhere they could.
Partnerships: Join forces with people who can help you out. At Mention, we partnered on ebooks with companies like Uberflip and Venngage. We divided the work, and saved a lot of time and resources. Both books were downloaded far more than initially expected, thanks largely to those companies' audiences.
Advertising: For brands that can afford it, advertising is a classic way of building awareness. For example, pay per click ads are a staple digital marketing strategy, thanks to the ability to target them to the perfect audience.
There are countless strategies to increase brand awareness. Most marketers use a combination of the above, plus any number of other tactics.
Competitive analysis
Monitoring competitors is an essential business practice. As our own Brittany Berger says, "if you want to win – whether that's winning a war or winning over a customer – you need to know who you're up against."
Tracking competitors tells you:
What's working for them, and how you can beat it
New features they're launching
When they're receiving major publicity
What customers love most about their products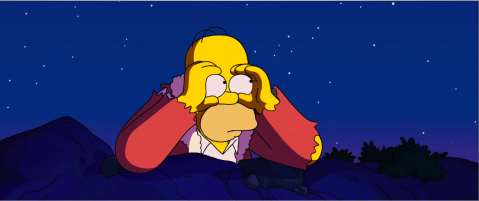 These days, competitive analysis is both easy and effective. Social media has made important conversations public, and there are plenty of great benchmarking tools. You can easily watch your competition interact with customers, manage crises, and even track their SEO performance. You'd be crazy not to spy on them.
Distribution channels
In this section, we're talking about marketing distribution channels. This means the ways in which digital marketing messages are delivered: social media, email, blogs, forums, etc.
As technology evolves, the list of digital marketing distribution channels changes quickly. In 2013, that list didn't even include now-staple platforms like Snapchat, Periscope, and Slideshare.
In other sections of this post, we've described social media channels like Whisper and YouTube, and new technologies like virtual and augmented reality. Each of these is significant to marketers because of how they deliver a message.
Understanding them is important, because your content will be different for each. Email content will be different from your blog posts, which will be different from your homepage copy.
Even different social media platforms require different approaches:
Twitter: The sweet spot for Twitter posts lies between 70 and 100 words. Cornell University made this funky A/B tester to tell you which of your two draft tweets is more likely to be retweeted.
Instagram: Nathan Chan of Foundr Magazine likes posting quotes and facts, because they're universal and make us all feel something.
Facebook: Facebook users prefer the shortest content, around 40 characters.
Identify the best distribution channels for your marketing, and create messages to suit them.
Engagement
Marketers are always talking about engagement. It's how we judge whether people are actually enjoying content, or merely saw it.
On social media, engagement means likes, replies, and shares. High engagement shows that your social marketing efforts are working, that people are reacting to your content.
Engagement marketing is a tactic in itself. Brands want to forge personal relationships with customers to build loyalty. According to Uberflip, "it's the reason your local Starbucks barista writes your name on your cup even if you're the only person in the line."
Some simple techniques for increasing engagement on social media are:
Post great content: Be interesting. Post articles, blogs, and pictures, and get your followers talking. You know what motivates your followers, publish content to match.
Ask questions: This is essential in any conversation. Find out what makes them tick, and let them know you're thinking of them. On Facebook, question posts get 100% more comments.
Quizzes and polls: These are a fun way to interact with your community, and you can slip in links and promotional material to your followers without arousing ire.
Ask Me Anything (AMA): These are particularly common on Reddit. We know they're popular for celebrities, but companies can use them to talk to their community in real time. You have to be ready for anything, and a sense of humor is a must. See if you can get the CEO to take part!
(Marketing) Funnel
According to our friends at Kissmetrics, "A funnel is the set of steps a visitor needs to go through before they can reach the conversion."
Analyzing the funnel helps marketers make sure they're making the most of their audience:

In this model, leads enter at the discovery stage, and work their way through each stage until conversion. The stages work like this:
Discovery: The lead recognizes that they have a problem, but not what it is.
Consideration: They've identified the problem and begin looking at possible solutions.
Conversion: They've made a decision and purchased the solution.
Kissmetrics give the example of an Amazon user. Amazon's funnel looks like this:
Visit Amazon.com
View a product
Add a product to the cart
Purchase
While there are other things a visitor might do, these steps are essential to them buying anything. When Amazon analyzes its site performance, it can look for blockages in its funnel.
For example, if a high percentage of users place products in their cart but don't purchase, Amazon knows there's an issue with their user experience.
The aim, according to Moz, is to make the funnel "as cylindrical as possible." In other words, you want to take as many customers through the funnel as you can. Leads don't have to enter at discovery, but you need to nurture them through to the purchase, wherever they start.
This involves attracting the right people to your site, and offering them the right content for their funnel stage.
Goals
In order to measure marketing performance, you need to set goals. How can you call a campaign successful if you haven't defined success?
Your goals should be S.M.A.R.T: Specific, measurable, achievable, results-focused, and timely.
Goals such as "build awareness" or "increase engagement" are too vague. You're best setting specific, realistic targets for certain time periods.
Digital marketing consultant James Brockbank says these are his go-to marketing goals:
A 10% rise in organic search traffic
Hit 5% click-through rate across an AdWords campaign
Increase email open rates by 5%
Increase social shares by 5%
Grow blog subscriptions by 5%
These goals are just James' suggestions, a starting point he'll discuss with his clients. The best part is that they're easily measurable, and actually achievable.
Add a deadline of three or six months, and you have goals.
#Hashtags
Hashtags are pretty much everywhere now, but they started on Twitter to bundle conversations around a common theme. By using a hashtag in a social post, you signify to others that you're intentionally joining a certain conversation (as opposed to merely using a common word). This makes it easier to find your posts.
Marketers should take advantage of hashtags by using them strategically. This includes using them around specific campaigns, live events, or for humor.
Identify relevant hashtags and leverage them to your advantage. Topical hashtags can boost your tweet's visibility.
If you want to learn how to get more strategic with hashtags,
we've got you covered
.
Influencer marketing
Traditional marketing has lost its pull. Factors like social media and new technology make reaching a passive audience more difficult than ever.
That's why marketers rely on digital power users to boost their messaging. "Influencers are making marketing personal again," according to The Shelf. They place products in front of new, interested buyers who trust them.
Look for industry leaders whose word will boost your brand's reach. Your influencers need to be:
Relevant to you and your KPIs. So do their audience.
Active on social media. Otherwise they aren't much help.
Influential, obviously. Find examples of them shaping others' decisions.
Good people. You don't need a negative person associated with your company.
Even if they're good people, they likely won't do this for nothing. You need to offer something.
Many brands can afford to pay. This has caused a sharp increase in the number of influencers on blogs and Instagram, especially.
If you can't pay, Nathan Chan of Foundr Magazine suggests S4S (share for share) partnerships, where you offer to share another user's content, in exchange for them sharing yours. This puts your work in front of a whole new audience.
These agreements can be built across multiple platforms. For example, ask them to write a guest post for your blog, and in return you share 10 of their posts on social media.
-Jacking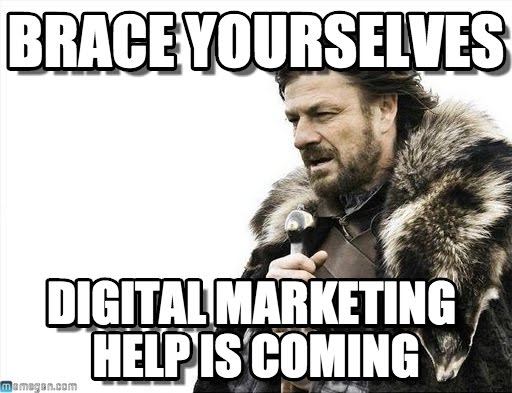 "Jacking" means to use something to your own advantage. The word comes from "hijacking," and includes practices such as memejacking, pagejacking, or newsjacking.
For example, memejacking means using an internet meme's popularity to boost your own marketing message. HubSpot says this is "a great way to create some fun, engaging content that shows off your brand's personality and likeability."

Then there's newsjacking. Piggy-back off trending topics to make your content easier to find. And people are more likely to share newsworthy content.
-Jacking can also have negative connotations. Practices like pagejacking and clickjacking are common hacks used to drive large numbers of undeserved traffic to a website.
Another example is launch jacking. When people hear a new product's about to launch, they buy URLs and quickly produce content associated with it. Because they're early to these keywords, their pages rank highly on Google, and they get a lot of traffic.
Imagine if Apple, Snapple, and Scrabble teamed up to create "Apple Snapple Scrabble." You quickly buy www.applesnapplescrabblereviews.com, and write a review. If you're early enough and you've optimized your page, you could rank in the top 10.
Suppose you're a competitor and the review is actually negative. You conclude that "Apple Snapple Scrabble" is a waste of time, and you direct people to a better product, "PokéMonopoly." You've just launch jacked another product to promote your own.
Keywords
Search engines help users find content, based on two main criteria: links and keywords. According to Moz's Beginner's Guide to SEO, links help search engines get from page to page.
They use the analogy of a subway system, with tracks running from station to station (page to page). The more popular a station is, the more likely that riders want to stop there. This is why popular websites rank highly on search engines. Other pages connected to those sites also get a boost.
To make content easier to find, use keywords in the title, URL, and headings. The more prominent your keywords are displayed, the better your page will rank.
Warning: Overusing keywords – known as "keyword stuffing" – can lead to penalties from search engines. Only use them where they make sense, and vary your language from time to time. Search engines generally reward sites with useful and interesting content, so the best approach is to write content that's both.
Livestreaming
Livestreaming video is having a moment, thanks to apps like Periscope. It lets you broadcast video on a public platform for anyone to watch, or invite selected users for private broadcasts.
It isn't the first app of its kind – Meerkat is a popular competitor, YouTube offers it, and Facebook has released a feature for it. Before those, there was the classic Ustream and now Blab, which combines up to four streams at once.
In her Mention webinar, Convince and Convert's Lauren Teague identified livestreaming as one of the key social marketing tools for 2016. "Technology and audience have caught up to each other. Now we're expecting to consume content that is live, that is raw, that is unfinished, and we're tuning in by the masses."
Monitoring
Monitoring lets you hear everything that's said online. You can follow keywords and receive alerts whenever they're used.
Marketers use monitoring for a variety of reasons, from brand tracking, to social media monitoring, to finding influencers, to spying on competitors. The aim is the same: to catch conversations you'd otherwise never have known about.
The easiest way to do this is with a great monitoring tool. These let you follow keywords across social media, blogs, and the rest of the web. They put all this information in a single place, saving you time and effort.
To learn more, check out 7 Ways Monitoring Can Help Your Digital Marketing Agency.
Nurturing
When we talked about the funnel (above), we said that blockages can occur. People enter the funnel, but if they don't get the attention they require, they leave without buying. This is why marketers "nurture" leads through the funnel.
In the words of Mari Anne Vanella, lead generation is now about "initiating and maintaining a relationship that leads the buyer to the best choice (i.e., your platform)."
We used to want to create one perfect interaction where the prospect would become a customer immediately. These days, people shop around – 96% of website visitors aren't ready to buy. We need to nurture them through the funnel.
One key tool for nurturing leads is content. Entrepreneur Sujan Patel advises that you:
Create specific content for each stage of the funnel
Include calls-to-action to direct leads to the next stage
Present "content upgrades" – natural follow-up content for people who liked the content
Use effective email marketing after publishing content
Retarget to leads who showed interest but didn't buy
For more on using content marketing to nurture leads, read the full post from Sujan Patel.
Optimization
Marketers use this term all the time. In common language, optimization means to get the most out of something. In digital marketing, it means to get the most out of content, landing pages, emails, apps, and ads. You want sky-high conversion rates across all of your marketing.
Adobe looked at what tactics lead to the highest conversion rates. The best companies:
Make decisions based on testing: 70% of Adobe's top performers test to see what works and what doesn't.
Allocate resources to optimization: If you don't devote any energy to optimization, how can you expect to succeed at it?
Target content: Use automation and data to place targeted content in front of leads. When leads see content that suits them, they're more likely to convert.
Collaborate across departments: Digital marketing is broad. Done well, it requires buy-in from content writers, developers, sales, and management.
Work well on mobile: Phone content is vital these days. 83% of Adobe's top companies described mobile as important to their marketing work.
Here's the full Adobe study.
Pull (or inbound) marketing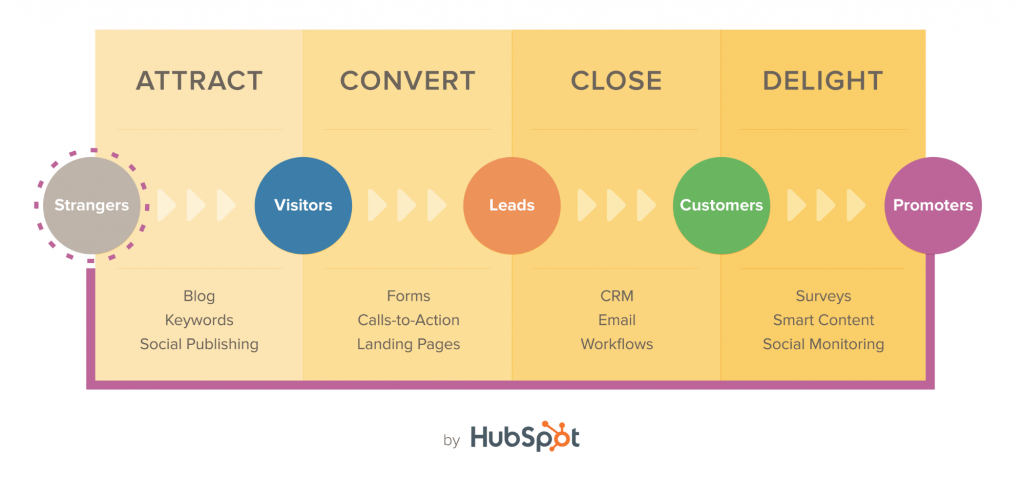 The term "inbound marketing" was coined by HubSpot CEO Brian Halligan in 2005. The basic premise is that traditional methods of marketing – advertisements and spam – no longer work. Consumers can avoid these messages using DVR and ad blockers.
Instead, marketers need to make content that benefits people. This means blog posts, instructional ebooks and videos, and humor. When consumers like what you produce, they'll come to you – hence the word "inbound."
According to HubSpot, "sharing is caring and inbound is about creating and sharing content with the world." They state inbound has been the most effective marketing method since 2006.
But inbound marketing needs strategy. Wordstream says there are five elements to good inbound marketing:
SEO: When people have questions and problems, they use search engines. Make yourself easy to find.
PPC (pay per click advertising): Online ads that appear when a user is searching, so they aren't as intrusive as conventional ads.
Content marketing: This is the backbone of inbound marketing. If you want people to visit, come back, and recommend your brand, you'd better have great content.
Social media: Social platforms are full of customers, both current and prospective. Promote your content on social media as another way to make your company easy to find.
Landing pages: These are where the conversions happen. Once you've attracted all your new prospects, you need to give them somewhere to sign up to your service.
Companies everywhere are adopting pull marketing as their chief marketing strategy.
Quora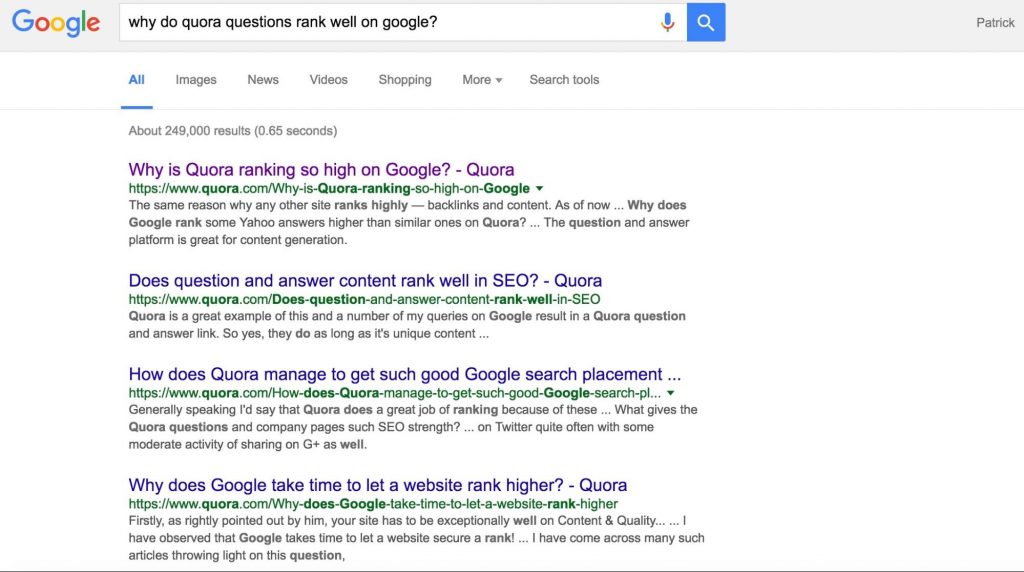 Quora is a social network with a very simple premise. Anyone can ask a question, and anyone else can answer it. The best questions and answers are featured more prominently, making quality content easy to find.
Oh, and it receives more than 100 million visitors per month.
Marketing on Quora is also very simple. If you, your content, or your product can solve a user's problem, your Quora answers can drive real business results.
For example, take a question like "what are the best digital marketing tools?" We can answer that question and explain why Mention is a great choice. If the answer helps people and provides value it appears near the top of the thread.
By the way, that Quora question has been viewed more than 22,000 times. And it cost us nothing to sing Mention's praises there.
The best part is that Quora answers often rank highly on search engines. Since it's a popular site, rich with backlinks and good content, Quora answers can even become the top-ranked result.

SEMrush also recommends using Quora for market research and to fuel your content strategy. If you want to know what problems people have, just look at their Quora questions. This works for your industry as a whole, but it also shows you what problems people have with your products.
Like all social platforms, Quora is also a great place to find competitor insights. See what people like and don't like about your competitors, and use that information to improve your own brand.
Reddit
Reddit is a social bookmarking site that calls itself "the front page of the internet." Users share links to their favorite content and have detailed discussions.
It's well-known for being a difficult marketing space. Simply taking an existing campaign and slapping it into a subreddit is a recipe for disaster. Many marketers simply stay away.
This makes Reddit fertile ground. Its potential reach is enormous, and it's not flooded with advertising.
You can post content you've written yourself, and even products you're selling. Posts need to be:
In the right place. Get the subreddit right.
Interesting.
Timely. Old news is no good.
Original. It needs to be the first time this content has been posted on Reddit.
There's an entire subreddit dedicated to exposing sneaky marketing on the site. Not only will innapropriate content not see clickthroughs, it'll tarnish your brand's image.
Mention client Brian Swichkow nearly fell victim to the Reddit police. He was alerted by Mention, and his quick reaction saved him from a major brand crisis.
His story is a great example of the balancing act that Reddit marketing can be.
Search engine optimization (SEO)
SEO is easily one of the most important growth hacking tools in the cupboard. Marketers use specific tools and techniques to ensure that their content appears at the top of search engine rankings.
Why is this valuable?
You need people to visit your website to show them your product. For many modern companies, this is the main avenue for sales. By optimizing your website for search engines, you make yourself easier to find.
How does it work?
There are two main factors that improve search ranking:
Keywords: We discussed these above
Backlinks: If other sites link to yours, this tells Google that you have good content.
To improve SEO, you need to make an effort to use effective keywords, and encourage others to link to your work.
Learn the SEO tips that improved Mention's search traffic by 373%
Many marketers are also interested in the effects that artificial intelligence will have on Google's search algorithms. As the search engine gets smarter, we may need to change the way we optimize our content.
We asked some of the brightest marketing minds to discuss this very issue:
https://www.youtube.com/embed/aw-crRu5zaQ
Social listening
Listening is the catch-all term for monitoring what's said on social media. Social platforms provide a wealth of information for brands. You just need to know how to listen.
Good listening will help you:
Understand your market better
Know what content is trending
See what's said about you
React in real time
Use a social media monitoring tool. These let you set up keyword alerts, delivered when you need them. You won't need to watch Twitter, Facebook, Instagram, forums, or other sources.
Trying to monitor these sources individually is virtually impossible. How can you possibly watch everything said across all of the web on your own? You want to know what's said about you, your industry, and your competitors. That's a lot to track without help.
For example, most tweets about a company don't include the "@" symbol. If you aren't paying attention, you won't catch what most people say about your company. That's important for customer service, product improvements, and building your brand. If you don't know what's being said, you're missing out – big time.
T-shaped marketer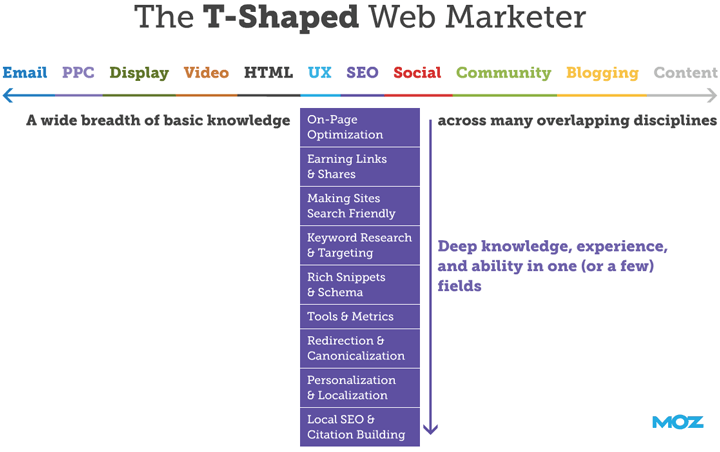 The T-shaped marketer is one who has a broad but shallow understanding of all subjects, and a deep knowledge of two or three. This description of marketers is increasingly popular, due to constant changes in technology and expertise. Marketers need to roughly understand all of their team's work, and be ready to lead in certain tasks.
You also have natural overlaps between roles. This means that while SEO may not be your strong suit, you at least understand the principles. If the PPC person is away, another team member can step in and do some light lifting.
In fact, Rand Fishkin finds that these overlaps often breed creativity. "By having multiple overlapping T-shapes, a marketing team can invent and evolve remarkably unique and powerful solutions to problems."
User experience
To borrow a definition from Don Norman and Jakob Nielsen, "'User experience' encompasses all aspects of the end-user's interaction with the company, its services, and its products." In this section, we're really focusing on the things that marketers can control: content and web presence.
Grasping how web users interact with your content is important. You've got actions that you want users to perform, like click on advertising or request a demo. Your only goal might be repeat visitors.
Understanding user experience – and making changes – can be tricky for digital marketers. In a post for Convince and Convert, Justin Zalewski gave six steps to improve UX:
Optimize images: Make images the right size to speed up site performance. Every moment a user waits for an oversized image, the more frustrated they become – at you.
Automate speed improvements: This one's a little tricky. Speed up your site by "caching" parts of it. This means users don't have to download the whole web page every time they visit.
Avoid stock photos: Let's face it, stock photos are a little too good to be true. These days, web users can easily spot them, and a stock photo "instantly devalues your website."
Protect your brand: Don't sacrifice the look and feel of your site just because an A/B test told you that your ugliest buttons perform 1% better.. Focus on making people feel good about your site and your product.
Be clear: "[Visitors] should be able to understand what you do within a couple seconds of landing on your homepage." Start with a clear sentence stating what you do. Users want answers to their questions, not mystery.
Well-placed CTAs: Keep your calls-to-action close to your most informative content. When users have found the information they need, they are most likely to follow-through and make a decision. You CTAs should reflect that.
Virtual/augmented reality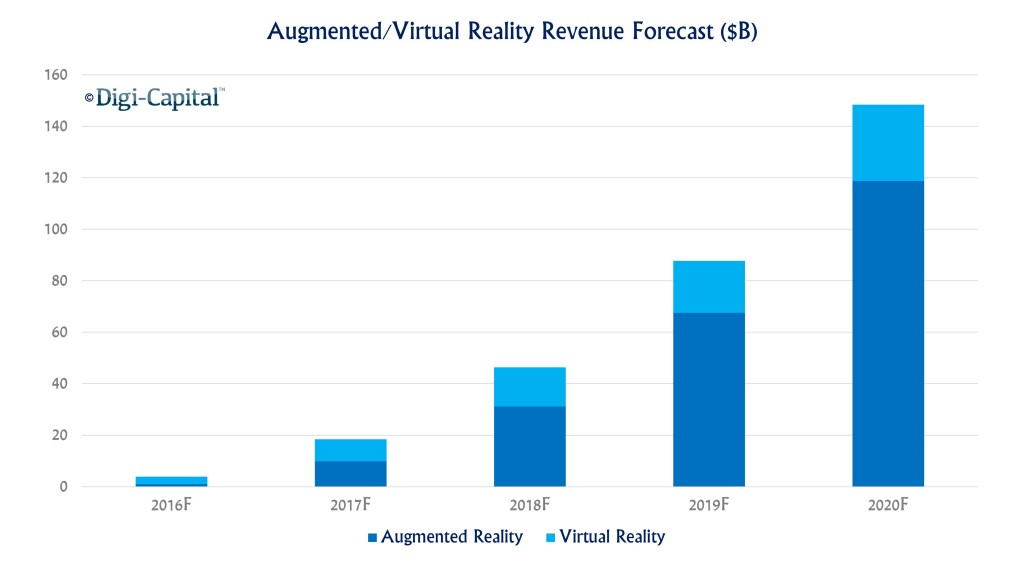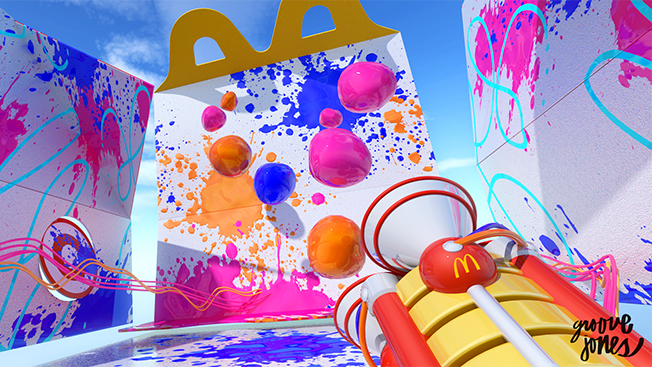 Virtual reality (VR) is all the rage. Demonstrations are appearing at digital marketing roadshows, and the technology is available to buy. The same is true of augmented reality (AR). This may be the tipping point.
Virtual reality: VR uses computers to build complete, physical environments for the user to enter and interact with. Think of headsets like Oculus Rift and Samsung's Gear VR.
Augmented reality: According to Harvard Business Review, AR gives users "the ability to overlay virtual content on the physical world and have the two interact in real time." Think of Google Glass. The wearer can still see and hear the world as usual, but with extra information added via the lenses.
Digi-capital forecasts that together, AR/VR could reach $150B in revenue by 2020, "with AR taking the lion's share at around $120 billion."

This is huge business, and marketers are frantically trying to grasp these technologies' potential.
So why is augmented reality projected to make more money? According to Niamh Byrne, "augmented reality technology, unlike virtual reality, is already well-suited for mass market adoption."
Virtual reality is an immersive experience, whereas augmented reality takes the world we live in, and adds features.
Both of these technologies are intriguing for marketers. At SXSW 2016 McDonald's created a buzz by letting users step inside a Happy Meal:

While undeniably exciting, it's a little trickier to see the marketing applications for this sort of technology. An AR user can essentially go about their normal life (albeit augmented), but VR is best suited for gaming and viewing content.
Ikea already uses AR for marketing. Their digital catalogue lets you test furniture in your own living room, using your phone's camera. It's immediately clear why buyers will enjoy this feature.
Full of potential, these technologies promise to remain a major topic for marketers over the next few years.
Whisper and Yik Yak
For brands interested in the Snapchat demographic, anonymous messaging is another interesting option. These apps let unidentified users post text and image messages seen by anyone in the vicinity. They appeal to teens and college students and were created on college campuses.
Sujan Patel recommends Yik Yak as one of the best new social media tools for 2016. Whisper appears to be winning the battle, with 20 million monthly users in December 2015 (Yik Yak had 3.6 million).
Marketers can use these platforms as listening and market research tools. Search for your brand name on either app, and start looking for trends. Ask for feedback from users who don't even know they're being quizzed.
CEO Michael Heyward says that, because users share personal information, he can give insights that Facebook, for example, can't. "We can tell you more students talk about cheating on their exams at Cornell than any other university. Or we can tell you what [ZIP codes] have a lot of young people who think Donald Trump is interesting."
YouTube
YouTube is hardly a secret. Forty-six thousand years' worth of video is watched every day on the site, and it's made stars out of Justin Bieber, PewDiePie, and Psy.
But not every digital marketer is using Youtube. This may be a mistake. Video is the future of content marketing, and YouTube is its leader. According to Moz, "if your customers, or the influencers of your customers are watching videos on YouTube related to your industry, then you should have a YouTube channel."
Make great videos
The key to great YouTube content is storytelling. Brand Stories found that the best YouTube marketing is:
Authentic: real is better than glossy.
Relevant: to your products and your audience.
Collaborative: work with influencers to increase exposure.
Engaging: make interesting videos full of calls to action. Ask for comments and shares.
Regular: consistently create quality videos, on a regular basis.
Zapier

Zapier is an automation tool that lets your apps talk to each other. It's similar to other tools like IFTTT and Alfred.
Zapier connects to APIs for more than 500 apps. Many of these integrations (known as "zaps") are public, but users can also create private integrations for themselves.
For example, Engadget's Kelly Hodgkins needed to transfer the subject lines and bodies of emails into a Google spreadsheet. Rather than do this manually (because, boring!), she let Zapier do the work. This is a fairly straightforward example of the kinds of interactions that Zapier facilitates.
These are the sorts of connections developers normally build. Instead Zapier handles the technical stuff, and you get zaps that look like this:

Given the wide range of tasks marketers are expected to perform, automation is increasingly popular. Zapier is known for being more powerful, and more customizable, than other options on the market.
To see how you can use Zapier, Buffer's Courtney Seiter put together a list of 46 Zapier hacks for marketers.
Conclusion
Well, we're fresh out of letters. Hopefully, you've found useful information about a whole range of digital marketing terms.
There are a ton of things you could do next. You could try new channels like Yik Yak, Quora, or Reddit. You could try new tactics like newsjacking or livestreaming. You could even revamp your entire marketing strategy with new goals, optimized content, and a clear marketing funnel.
And if you're ready to dive into media monitoring, social listening, or competitive analysis, we've got a resources page overflowing with "how to" guides, ebooks, courses, and webinars.
Check it out today to start improving your digital marketing and building your brand.