In today's business world, where competition is very high, the way of treating the customer is one of the most important distinguishing features.
Companies that make customers feel special and happy will generally be more successful.
One of the key successes for a company is when customers recommend their products or service to other potential customers. In other words, it is entirely up to you to advertise yourself.
You may not know how to relate to customers or, worse, how important the customer is to your brand and products. But it's not too late for you to learn. There are some tips you need to pay attention to for better and healthy communication with customers. In this article, you will learn about 9 different methods used to develop customer engagement and how you can get them into your business.
What is Customer Engagement?
Customer engagement is a kind of culture that most companies care about and use to keep their customers loyal to their products. To improve customer engagement, business owners should find ways to be customer-centric. Although the customer's experience and satisfaction cover customer engagement, it is actually a little different. However,_ the more you strive to improve customer satisfaction and experience, the more your customer engagement rate will increase. _
You can use many different ways to communicate better with your customers because each path represents different customer profiles. Emails, social media, traditional media advertisements, websites, and forums are all methods of reaching customers. Choosing the most suitable methods for you by using consumer data will save your time and money.
Benefits of Getting Healthy Customer Engagement
You may be thinking why you should invest in customer engagement strategies and see them as a waste of money. But it actually has many benefits that will make your company successful and popular in the long run. To understand the customer engagement framework well, firstly, you should understand its possible advantages. Here are some benefits:
Creates a strong bond with customers: Every company wants people to follow them after they buy a product and also buy the products they plan to produce in the future. According to Salesforce, %53 of people say that they mostly feel an emotional connection with the brands they purchase. Thanks to customer engagement, customers establish an organic connection, and a strong bond is formed between the brand and customers.
Increases customer feedback: Normally, companies make an extra effort to gather feedback from customers. For example, if they have prepared a survey, they will put a reward like a discount coupon at the end of this survey. But companies with high customer engagement don't need it because most customers voluntarily answer surveys or quizzes.
Boosts sales: The more you work to improve customer engagement, the more positive feedback you get from customers. As your customers will be more exposed to your website and products, the motivation to buy will soon emerge. Thus, your sales will increase automatically.
Improves conversion rate and loyalty: Even people who visit your product or website just to look at it will be more interested in your products thanks to the customer engagement strategies you use, which will help you increase your conversion rate. Once they shop, their commitment to you will continue, and they will become your loyal customers.
Increases the popularity of the brand: Your name will be mentioned in more places as it is heard by other people, you care about user experience and customer relationships. People talking about the products, especially on social media, will help your brand gain popularity.
9 Great Strategies to Improve Customer Engagement
After reading about the benefits of customer engagement, you may want to set up a strategy for your own business right away. If you don't know where to start, don't worry. You will learn 9 different strategies that all business owners can quickly adapt by themselves.
Table of Contents:
Identify your target clients
Before integrating any strategy into your own business, try to get to know your customers. Even in the simplest advertising campaign, determining the target audience is one of the primary goals. In customer engagement strategies, your customers' age, social status, economic power, educational background, and gender have a critical importance.
For example, if you have a portfolio of customers under the age of 35, you can be original and bolder in your strategies. Most likely, this generation will adapt and love your ideas more quickly. However, if you have a more mature and older customer profile, sticking to more traditional ideas will help your business more.
Collect customer feedback
Gathering client feedback is undoubtedly one of the first and most effective strategies that come to mind when discussing customer interaction. Form builders are one of the customer engagement software that will make it easier for you to collect feedback.
The most influential reason for collecting customer feedback is that customers are always looking for better options. Thanks to this feedback, you should make an effort to be this option for your own brand. You quickly learn the expectations, comments, and complaints of your customers.
There are many different feedback collection methods, and you can use them according to your needs. You can easily find out what your customers think about your product and company with forms, quizzes, or surveys. Since forms, surveys and quizzes can be embedded, shared on social media, and shared as URLs; they can reach many customers at once.
Use social media effectively
With the developing technology, perhaps one of the most important and permanent advertising tools has been social media channels. While companies used to advertise on television and in newspapers, they now announce their names on social media platforms such as Facebook, Instagram, Twitter, and Youtube. Increasing engagement with social media is not only easy in terms of accessibility but also difficult because people's attention span is reduced.
PrimoStats says that 54% of American shoppers have bought a product they learned about on social media for the first time. That's why social media is indispensable for customer engagement. Social media is a very suitable platform, especially for entertaining quizzes and competitions. Also, you can use these to collect consumer data and boost your customer engagement.
Meet every potential customer
It is the dream of every brand to introduce itself and make its name known to as many customers as possible. For this reason, you can use your opportunities to introduce yourself to your target customers. Some of these ways could be billboards on the streets, QR codes on the subways, video sponsorships on Youtube, and TikTok videos for the younger generation.
Use customer engagement metrics
There are some metrics that are used to measure how successful your customer engagement methods are. The first of these is the customer satisfaction score (CSAT), and the second is the net promoter score (NPS). In addition to these, customer experience score (CES), churn rate, and feature usage rate are also used to measure customer engagement. If you want to learn the results of your strategies through more concrete and numerical data, it will be useful to use these metrics.
In short, the customer satisfaction score is a metric by which customers share their experience with the product, customer support, or service and measure how satisfied they are. The net promoter score is also a metric that is generally used as a marketing strategy and measures the loyalty and satisfaction of users to the brand.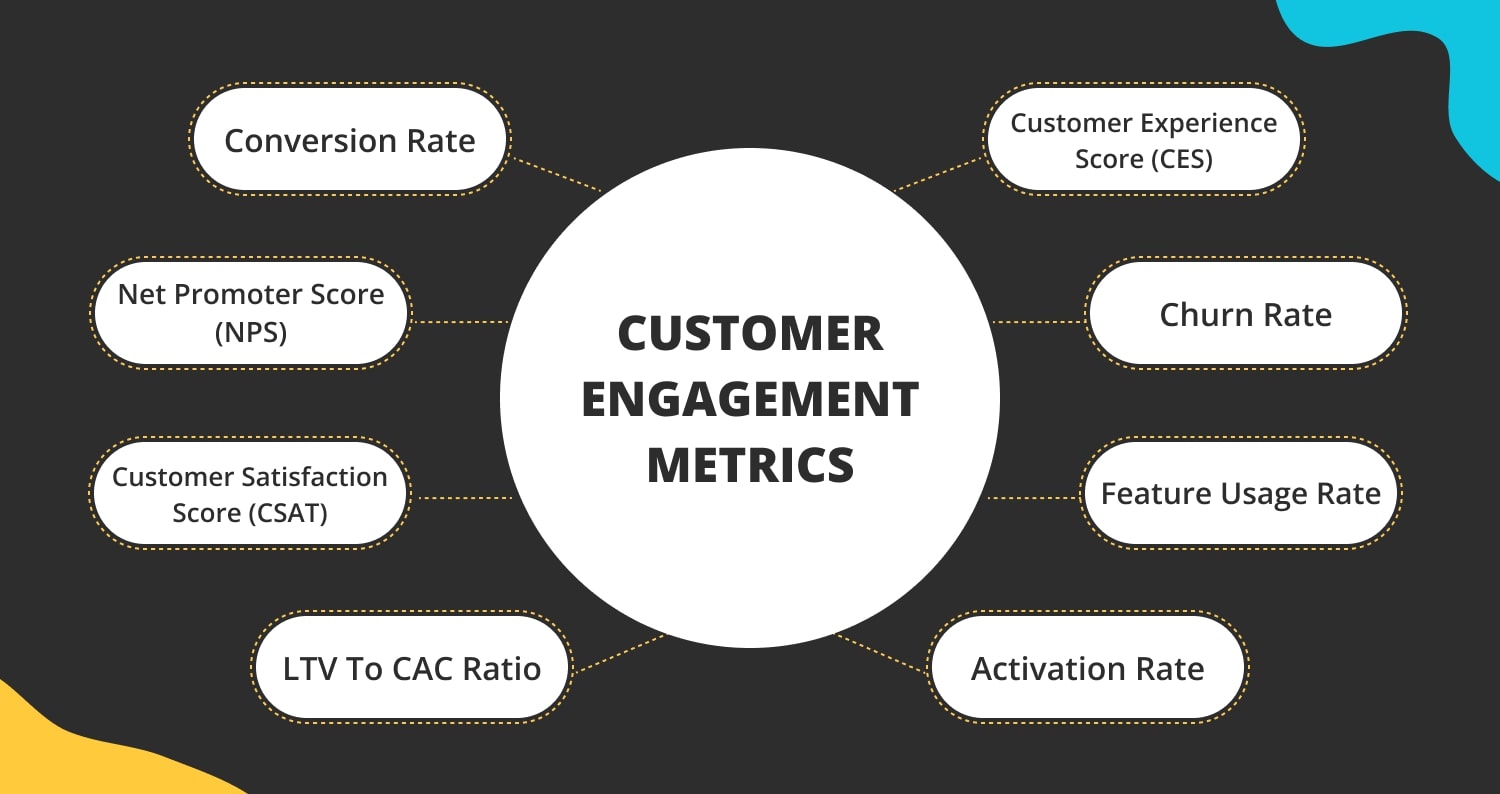 Get a communication strategy
Each company has a specific language depending on the industry it is involved in and its client portfolio as well. However, this language must be consistent in all media; otherwise, your customers may need clarification. For example, while you have more informal and entertaining language in the e-mails you send to your customers, being more serious in your official social media accounts or website may negatively impact you.
Be customer-centric
You must always put your customers' interests ahead of your company's. Although this may seem like an unnecessary and harmful method at first, it will earn you more in later times and will help your company grow. In addition, You can also help your customers feel unique by sending them special messages on their birthdays or by creating discount coupons for them at certain times of the year.
Remind them that your motto is "we're always here for you."
Send push notifications
Although push notifications may seem frustrating to many, they are actually an important strategy that triggers people to buy. Notifications such as "you forgot the product in your cart" and "the product you are looking for is on sale" will also help increase your sales. That's why you should enable push notifications with catchy phrases that may be suitable for your products or services.
Run campaigns
Finally, every company wants to know that customers will buy a product or service from them again because companies don't need to acquire those customers to buy again. Thus, business owners can spend their attention on capturing potential customers, and they can become a brand that appeals to more customers.
The best way to keep your customers loyal is to run campaigns. For example, under the name of a loyalty card, customers can be given a chart and informed that each purchase would eventually bring them a gift. This gift can be a discount code, a product they usually purchase, or a one-month free subscription to an app. Thanks to rewards, people will find the motivation to buy your product or service again and again to acquire the promised gift.
Some Real-life Examples
You may be wondering which companies are successful after implementing these strategies. For this reason, we have compiled a few examples to show the importance of customer engagement through famous brands. Your company and product can also be well-known, just like the other brands, if you put effort into making your customers happy.
Spotify
Spotify is a song-listening platform used by many people around the world. Although Spotify uses many of its customer engagement strategies, its most prominent feature is making users feel special. For example, Spotify creates a personalized list of the most listened-to songs at the end of the year, and most users share it on their social media. In addition, it also recommends new songs for users or creates listening lists.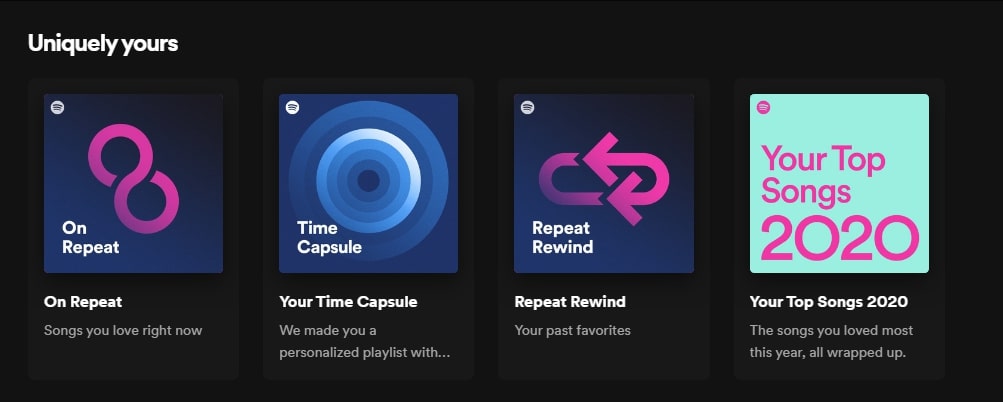 Starbucks
Starbucks is also one of the most preferred coffee shops, and people continue to prefer it thanks to its successful customer engagement strategies. They have a loyalty campaign, and users are eligible to receive the tall-size coffee reward after purchasing a certain number of coffees using the Starbucks app. There are also membership types, such as green and gold, for rewards.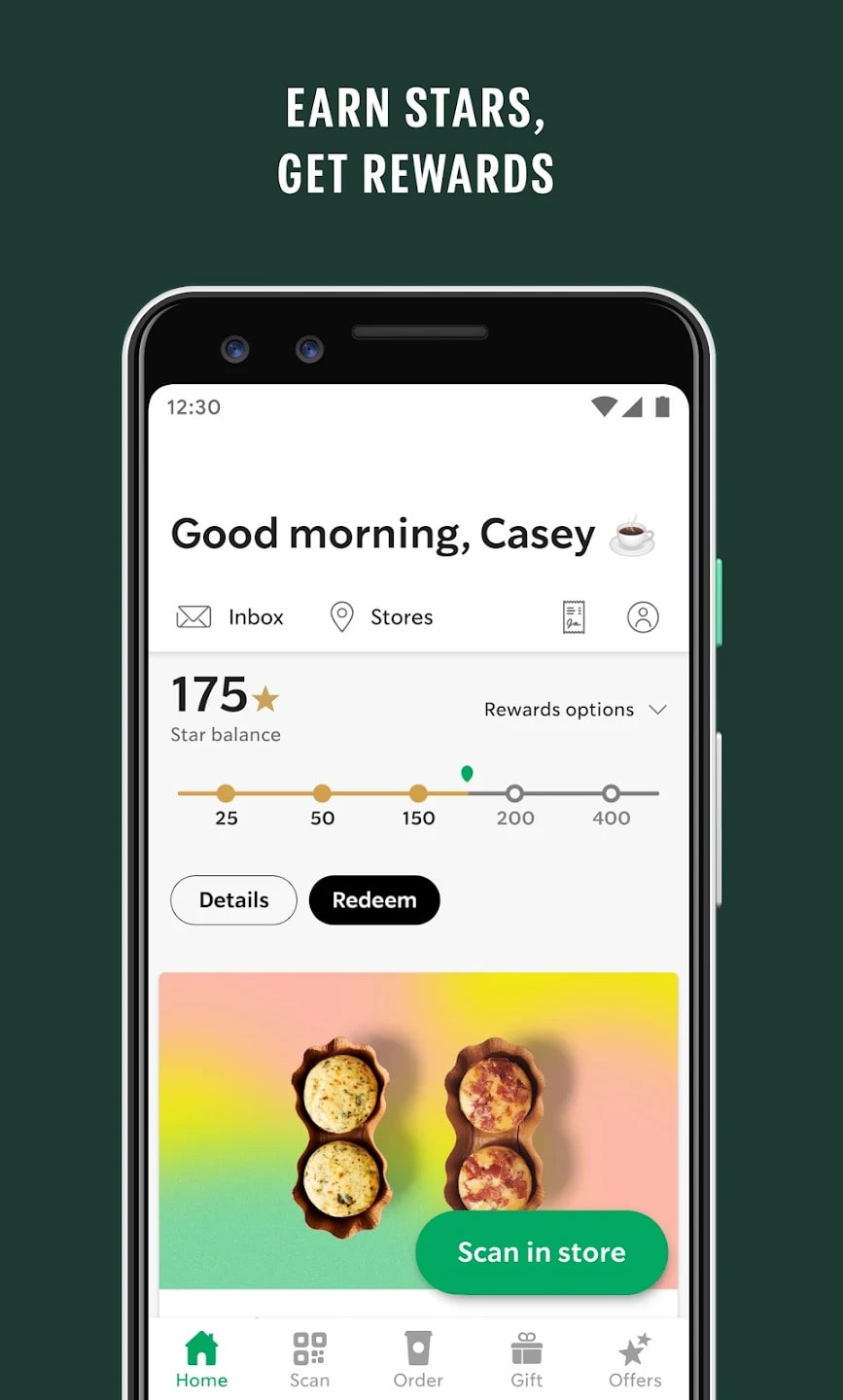 Netflix
Netflix is one of the platforms where you can find subtitles and dubbing movies in almost every language. Netflix is one of the applications that use push notifications the most. These notifications are sent when a new and popular series is added or when you stop watching for a while. Besides, Netflix also offers personalized suggestions to make it easier for users to choose what to watch.
Amazon
Another brand that makes its users feel special and uses customer engagement strategies quite successfully is Amazon. Amazon offers users discounts at good rates at certain times and is therefore preferred. In addition, Amazon gives users a refund guarantee when they buy any product, which is one of the most important features people pay attention to at a time when online shopping is so popular.

Conclusion
To summarize, companies need to be intertwined with their customers and have strong communication in order to create a successful brand. Companies should strive to maximize customer satisfaction and experience because only in this way can companies grow and place their name alongside other world-famous brands.
Customer engagement is, in many ways, a cornerstone of the company, and it should put its full focus on these strategies. You can see the best examples of customer engagement strategies in world-famous brands as above, and you can observe for yourself how they affect their success.