In modern-day marketing, visual content plays a vital role in winning leads and customers. It increases the level of audience engagement, builds greater brand awareness, and drives conversions. Research shows online audiences are 40 times more likely to share visual content on social channels (Gitnux, 2023). This is a strong reminder of the role visual content plays in meeting marketing goals. Further research shows 90% of data delivered to the human brain is visual (Shift e-learning).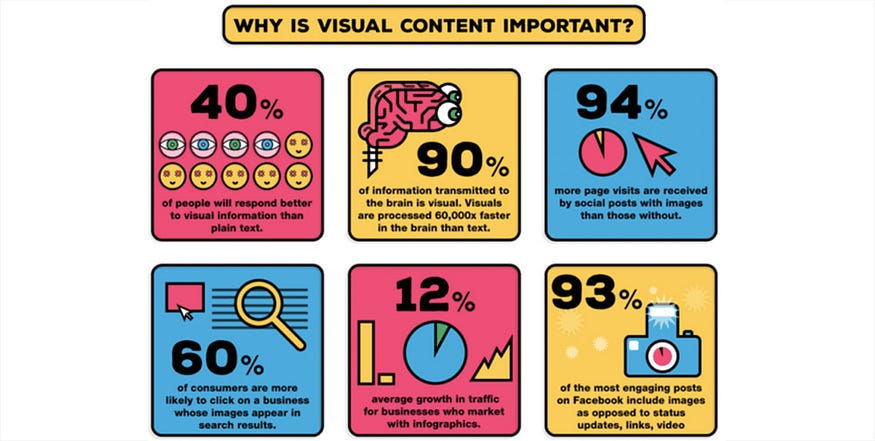 The report shows the human brain processes visuals 60,000 times faster than any other type of content. It doesn't have to cost you a huge budget to create engaging content for your marketing goals.
Table of Contents:
Use visual content-creating tools
According to the words of Marshall McLuhan, people become what they behold. They shape their tools, and afterward, the tools shape them. There are times when your brand needs to hire a professional designer to create personalized images or videos to add value to your marketing goals. Modern technology has changed everything, and you no longer need an expert designer to create engaging visual content. You now have at your disposal a variety of interactive tools that can help you turn your visual content ideas into the best quality content.
Some of the tools contain pre-built animations, templates, graphics, and user-friendly builders. They can help you brainstorm your ideas, analyze them, and create stunning visuals. Reports by Optimonster show how visual content can benefit your brand. It can increase audience signups by up to 329%. It can increase the retention rate by 60% and boosts online attention by 82%.
Among the most popular software for content creation and editing are Adobe Photoshop, Figma, Adobe Premiere Pro, and Final Cut Pro. However, when using them, designers need a smooth working device and lots of storage to avoid scratch disk full errors.
There are also many affordable and free tools that you can use to create your visual content. Here are a few more examples.
Animaker can help you create different types of marketing videos, such as infographics and explainer videos.
Google Fonts provides you with stunning fonts for your visual content.
Canva allows you to produce the best quality blog and social media posts, including infographics and profile photos.
VSCO is a great tool for editing your images to increase sharpness and quality.
Boomerang is one of the top tools for creating animations
You can try Animatron to repurpose or create and edit your marketing videos for free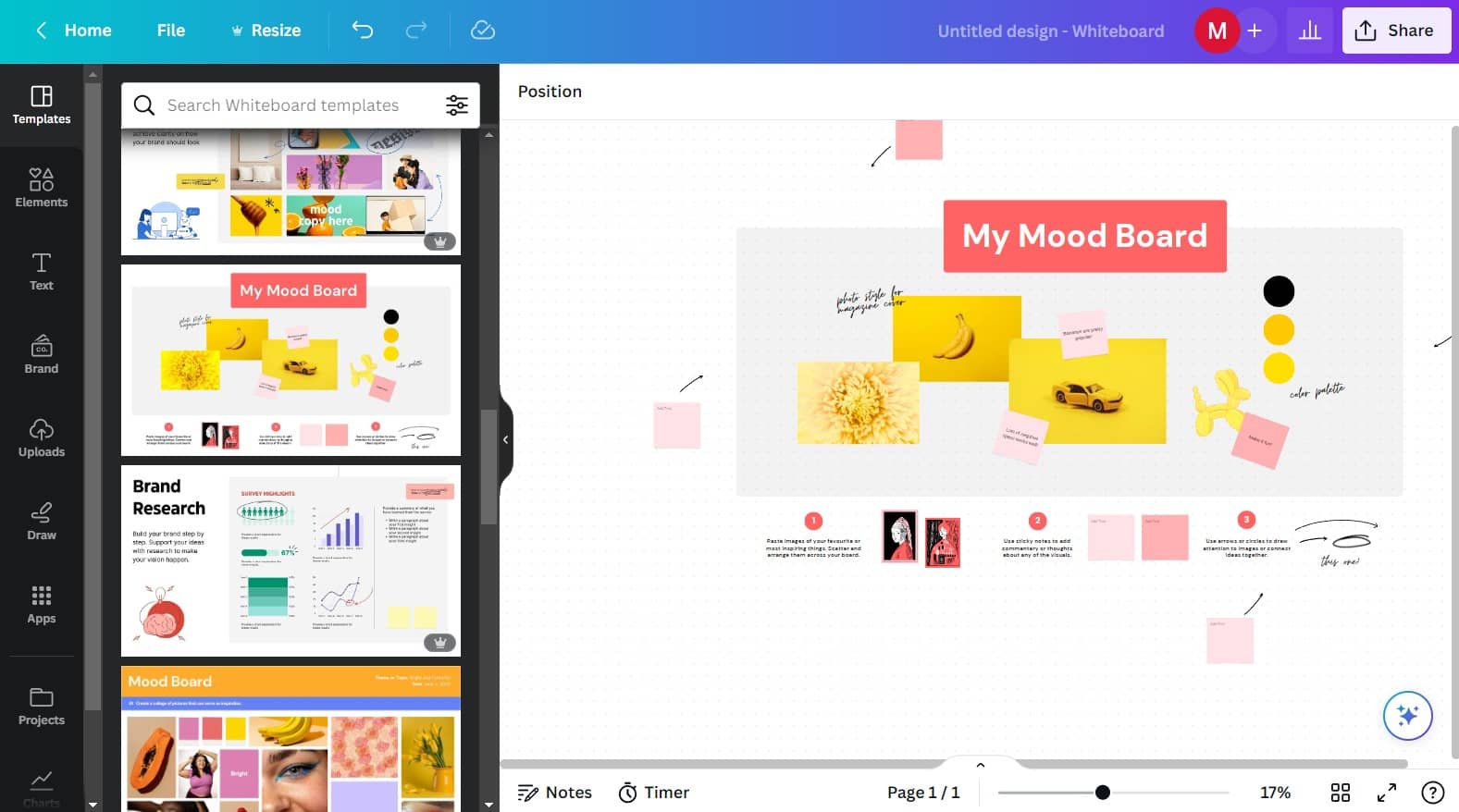 Pay attention to the patterns of effective design
There are many pre-designed templates and easy-to-use DIY applications that you can use to create attractive marketing videos, webinars, banners, and many more. Although these ready-made solutions can help you create visuals pretty fast, you still need a level of customization and personal touch to fulfill the purpose of your branding and audience needs.
Apart from the various solutions that you get from the content creator tools, there are several design patterns you need to follow to create attractive visuals tailor-made for your audience. For example, if you add text to your visual content, ensure you enhance its readability. A readability report by LinkedIn shows readability impacts SEO performance and ranking. If the content is too hard to read, it can lower ranking, engagement, and user experience. Choose the fonts correctly, use the right size and spacing. Typography matters and if not done well, it can negatively impact the goal of your visuals.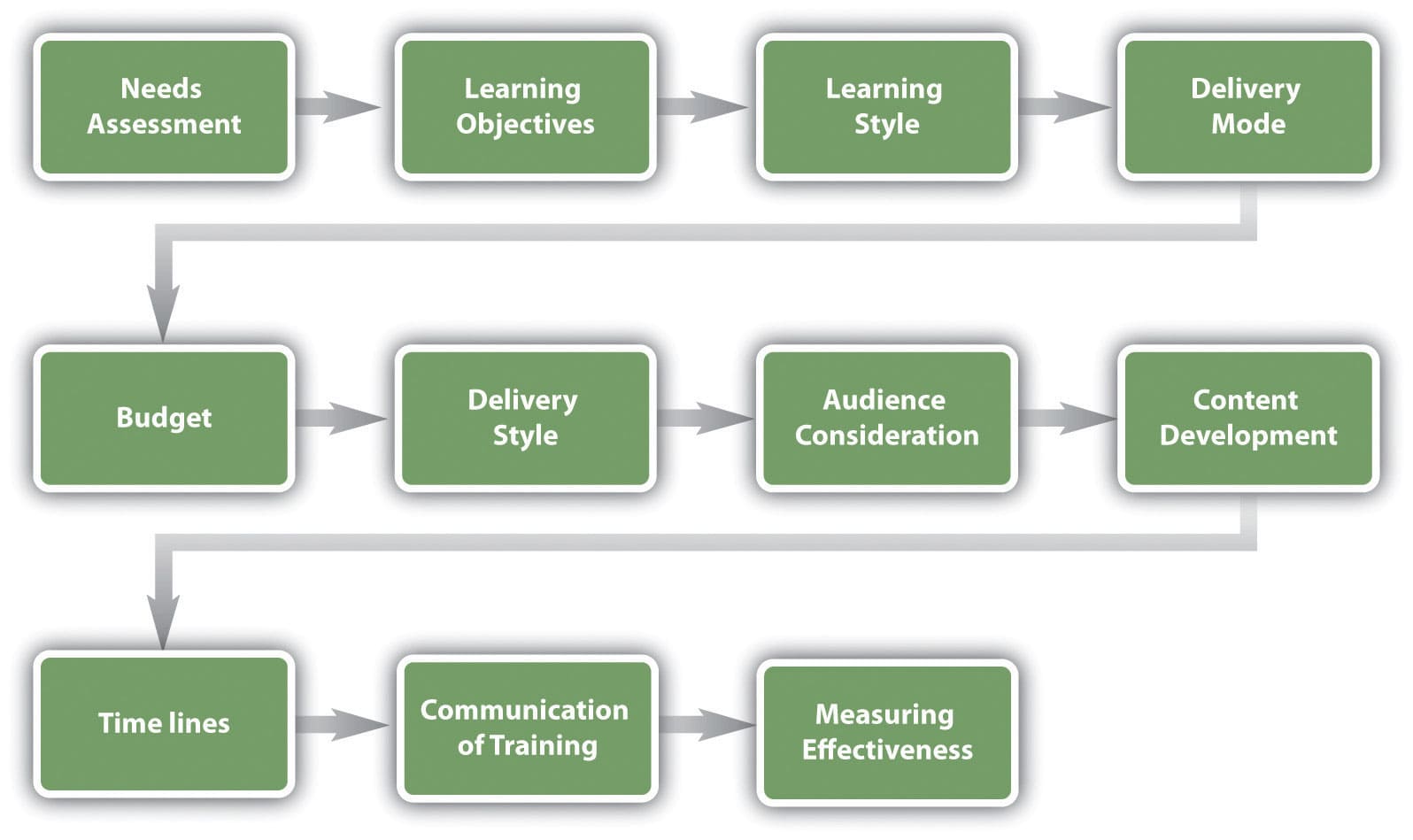 Let your visuals appear flawless by refining their edges and background and refining your page loads. For instance, too heavy visuals might be harder to open or load. Statistics by Website Build Expert show a 1-second delay in load time can reduce customer satisfaction by 16%. Another 82% of online shoppers say load speeds affect their buying decisions. Use AI image enhancers such as Let's Enhance and DeepImage AI. The tools let you resize and give a finer touch to your mages. Adopt flexibility to create a balance between your brand identity and visual appearance.
For instance, if you want to create the best Instagram captions, you can combine colors to give your visuals a matching appearance. A tool like Canva has a free color wheel to help you match colors well. Picsart and Paletton also have free quick tools that you can try out. Let your visuals communicate the message clearly. Structure it well and avoid a complicated design. It might create frustration for your audience.
Leverage infographics
Infographics combine several types of content to create attractive information visualizations. You can add tables, text, graphs, and charts to create comparison data, lists, how-to's, and maps. What makes your infographics effective are the attributes you use. Create the best design possible and leverage the power of good stories.
The information you use must be trustworthy and from credible sources. To build trust with your audience, cite all your sources to show your data is credible. Statistics by Search Logistics show infographics are likely to be read 30 times more than written text. When they are used, they increase the probability of reading by 80%.
There are several infographic tools that you can use. A tool such as Venngage can help you create reports, diagrams, presentations, and other types of infographics for free. These tips can help you make excellent infographics.
The information you use should add practical value to your audience
Ensure it is well-structured by organizing it well and avoiding too much information
Avoid communicating too many messages but focus on one key message
Choose a target audience and create your content for them
Choose a relevant type of infographic that meets your content goals
Add visual elements to communicate the message more clearly
Share your content widely across different channels
Choose the best-quality videos and photos
Quality photos and images matter in marketing. A study published in Sage Journals shows adding a viewable image increases engagement. Adding an image on Twitter, for instance, increases retweets by 119.15%. Another report by Bynder shows visuals can increase sharing by 40%. Online audiences want more than just viewing a video or looking at pictures. They want to share them and create stories with their audiences. Your photos and videos should increase engagement and sharing. There are different types of videos and images that you can use for your visual content goals.
Explainers are mainly animated videos that describe or illustrate things. Product images play the same role.
Product demos show detailed features and benefits of a product
Brand promotion videos and images help attract attention from audiences
Events videos and images can be used to offer presentations or interviews by your brand
Training videos and images help explain the features of a product or service.
You can use your smartphone to take quality photos and choose the best stock photos online. The only problem you might have is dealing with the background or elements that are not wanted in your photos. You need to fine-tune your stock photos to make them look less cheesy.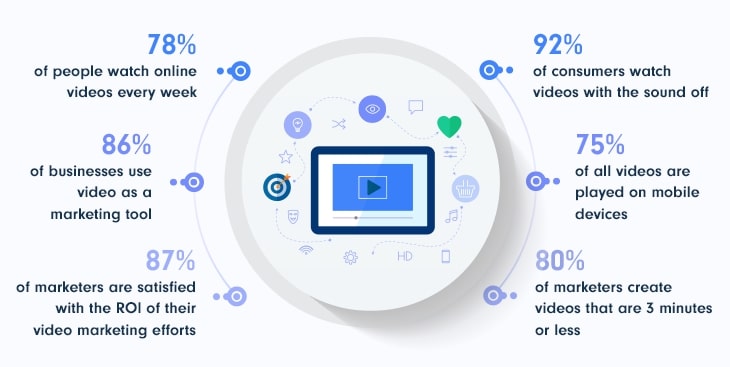 Adding filters can give your photos an entirely different look. It can help you change the color depth, brightness, and saturation.
Cropping helps you focus on the most important elements in your photos. If you realize a stock photo has been used too many times by others, avoid it.
Use AI tools to remove unwanted backgrounds and to make your photos sharper.
Optimize your images with content to improve SEO benefits and cite the sources.
Let your audiences generate content for your brand
One of the most cost-effective ways to create content is to leverage user-generated content. One of the ways you can do it is to ask your audience to share with their followers their selfie videos and photos taken while using your products. Determine the hashtags you will ask them to tag the photos and videos with.
You might also want to leverage the importance of social listening to generate UGC and get brand mentions across different channels. Make sure you track your hashtags and analyze them to increase their impact. Social media is one of the best channels for leveraging UGC. Add your hashtags to channels such as TikTok, Instagram, Twitter, and Facebook. Be keen to generate both videos and photos from your audiences.
A good example of UGC is a post by Calvin Klein. The brand launched a #MyCalvins on their Instagram account and asked followers to share photos of their best Calvin Klein underwear waistband. Within a short time, the hashtag generated over 800,000 UGC publications. It is still generating more to date. Here are lessons you can learn from the #MyCalvins UGC.
Create the hashtag yourself and kick off the campaign yourself
Know who is posting and what they are posting. It could help you reach out to wider communities.
Spend more time creating your hashtag. It could make it go viral fast and create a lasting impact.
Share and re-share, but also request audiences to share and reshare.
If you do this, your brand will benefit in many ways, such as:
You will get real-time feedback
It will increase the authenticity and credibility of your content
Your audiences will create the best unique content for you
It will be an opportunity to increase engagement, conversions, and online traffic.
Create several types of visual content
As the famous English poet William Cowper said, variety is the specific spice of life that provides you with all flavors. In visual content, variety is the spice that will give your brand different and bigger results. Your business niche is different from another brand, and so are your visual content goals. When creating videos, allowing plenty of light makes the video look attractive and bright. Avoid using a complicated background but make it simple and clean.
Add clear audio and keep away from shaky footage. Choose a good program for editing your videos. You can get several free programs, such as HitFilm Express. It has many advanced features, yet it's free to use. Lightworks is another free program with powerful features such as multicam editing, syncing, and sharing. iMovie is a free app inbuilt in your macOS. You can use it to create stylish videos, animations, add effects, audio, and graphics. Know what trends are driving your niche currently, and find out what influencers in your niche are using. Here are examples.
You can use a simple tool like Zoom to record customer testimonials and share them in your channels.
Use a white background and record yourself explaining your products or other types of information.
Go live on social media and use a simple camera or smartphone to record and explain behind-the-scenes processes in your business. It is affordable and gives you instant feedback.
Use Flip PDF Plus Pro to create visuals, such as flipbooks that you can embed on your blog or website. It has a user-friendly interface and a wide range of features, themes, and templates.
Share your company culture by retrieving your video archives. It can attract new talent and increase brand awareness.
Optimize your landing page with quality, fine-tuned photos and videos to capture more leads, traffic, and conversions.
Repurpose your high-traffic visual content on your website, blog, or social media
If a certain visual content was successful in the past, it could likely be successful again. Analyze the content to ensure it is still relevant to the current online behavior of your audience. Add life to the content by adding infographics and tweaking your images or videos. You can then post them on your YouTube channel or social media pages.
To get the most out of your repurposed content, check your social media pages, blog pages, or website for content with the highest organic traffic or natural backlinks. You can use a competitor analysis tool to see how similar content by competitors is ranking. Choose content with a higher engagement rate because it can bring your brand a greater conversion rate. Here are practical ways you can use to repurpose your content.
Change your glossary page into a video. Break down and screen record as you explain the key points in the list.
Change a blog into a slide presentation. Break it down into slides and capture the key points.
Create GIFs from your slides or photos
Create a quiz from your checklist
Create social media posts from your statistics
Turn your photos into a YouTube video. There are many free tools you can use to create videos from photos and images. Add text to optimize your content. Use other tools to edit your photos first.
Update your older content to make it evergreen. Choose content with high-quality videos, infographics, or photos.
Conclusion
Creating high-quality visual content on a budget requires you to be flexible, creative and discern the needs of your audiences. There are many online tools that you can use to create quality visuals for free or at an affordable cost. Use the tools you have, such as your smartphone or camera. You can benefit more if you let your online traffic generate content for you. Repurpose your old content but also allow room for fresh and original ideas to flow.