Marketing automation is a buzzword in the world of digital marketing. With more and more businesses going digital every year, marketers realize that automation is the key to reaching more customers and boosting sales.
But what is marketing automation? Why should you use it in your business, and how can you get started?
In this article, we'll answer all these questions by providing a definition of marketing automation, some tools for automating your marketing campaigns, and examples of marketing automation you can use to drive more leads and sales to your business.
Table of Contents:
Definition of Marketing Automation
Automation is one of the most powerful marketing methods that enables small and large business owners to automate and manage their marketing needs effectively.
Marketing automation can be defined as an automated system that aims to take leads and prospects through the entire sales funnel. The point of marketing automation is to generate leads and convert them into paying customers on autopilot without the need to do everything manually.
In other words, marketing automation is a complex system of marketing tasks that are perfectly automated with a single software or through the use of multiple online platforms.
Marketing automation gives you the ability to:
Automatically update social media accounts with previously scheduled blog posts, tweets, or Facebook posts.
Create personalized emails that are sent automatically when someone visits your website or stores a product in their cart but doesn't complete their purchase.
Send targeted emails based on customer behaviors like registering on your website or downloading an e-book.
4 Benefits of Marketing Automation
The main goal of marketing automation is to increase your sales, customer acquisition, and retention rates. But it can also help you improve your productivity and save time.
Here are some benefits of marketing automation:
Faster Lead Generation
Automation has a direct impact on lead generation. With marketing automation, you can increase your lead volume, allowing you to reach out to more potential customers. The more targeted leads you have in your funnel, the better your chances of converting them into paying customers.
Increased Productivity
Marketing automation reduces manual work and helps you stay focused on important tasks. You don't have to spend hours on repetitive tasks such as social media posting or chasing leads because everything is done automatically.
Improved Sales
Marketing automation can help improve your sales by making it easier to reach the right prospects with the right message at the right time.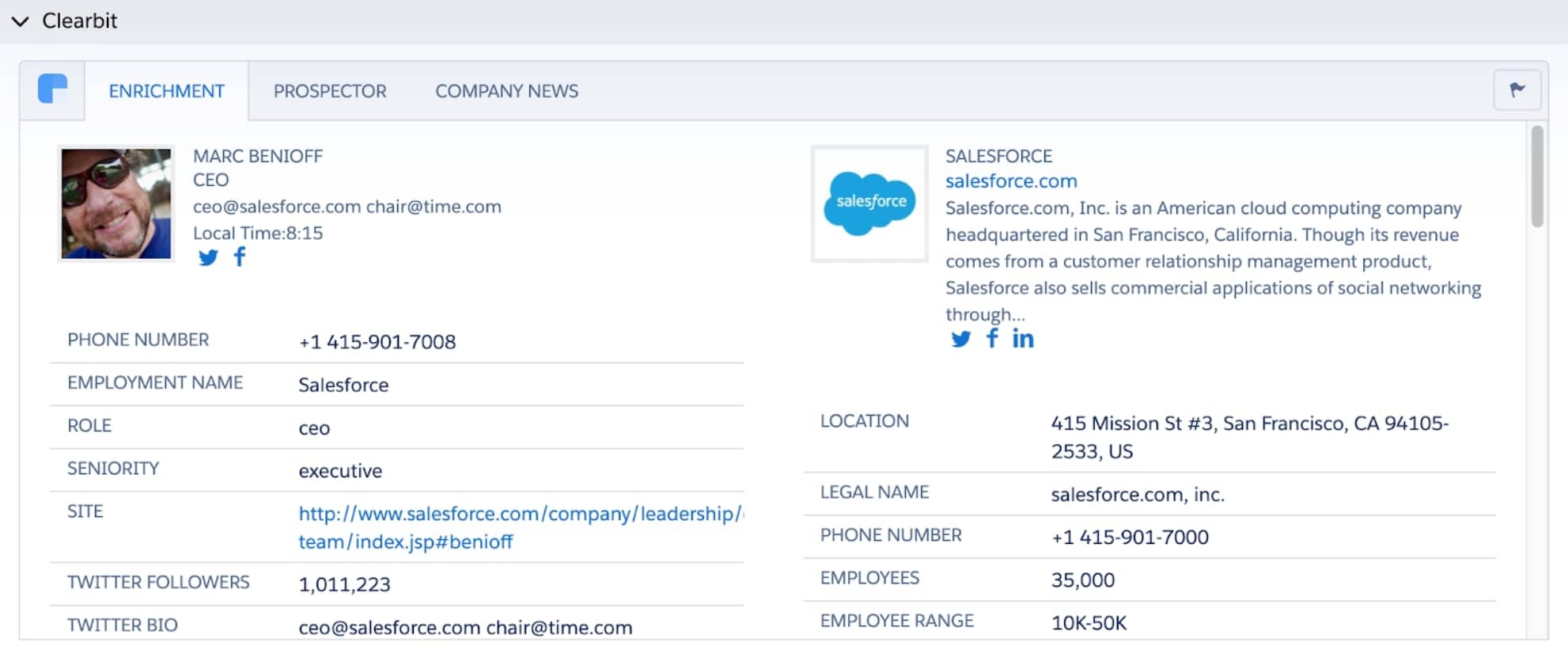 For example, data enrichment tools such as Clearbit allow you to update and track your sales pipeline, lead scores, and prospect behavior, which gives you deep insights about who's buying what and when. With this information, you can tailor your sales efforts to your customers and increase conversion rates.
Better Customer Acquisition and Retention
Marketing automation is also a great tool to increase customer acquisition rates by allowing you to target specific niches or demographics with relevant content. The same goes for customer retention. Automated messages can be sent on a timed basis to customers who are most likely to churn or stop using your products/services.
This helps ensure that they're always reminded of how valuable they are as customers, which makes them more likely to remain loyal over time.
Marketing Automation Software Types
Marketing automation doesn't have to be complicated. It helps marketers keep their finger on the pulse of their sales funnel and provides them with the tools necessary to automate repetitive tasks.
Here are 6 software types that make marketing automation easier to implement.
CRM
A CRM (Customer Relationship Management) is a database that tracks all of your clients' interactions with your company. A good CRM will allow you to view all of these interactions in one place, so you can easily search for information about a particular customer or group of customers.
CRMs are often used in conjunction with other types of marketing automation software, such as email marketing and lead generation. You can review this article, featuring some of the best CRM software for every type of business.
Email Marketing
Email marketing is one of the most effective forms of marketing. In fact, statistics show that 50% of consumers buy something from email marketing campaigns at least once a month. And the best way to effectively implement email marketing into your sales efforts is to get email marketing software like ActiveCampaign.
These tools allow companies to send out automated emails to their subscribers regularly. Emails can be sent out based on specific criteria, such as when someone signs up for your newsletter or makes a purchase from your website.
Lead Generation
Lead generation is another type of marketing automation software that allows companies to generate leads through various channels, such as social media or paid advertising campaigns. Lead generation systems collect information about potential customers and store this data in one place.
This means you can build up a database of potential customers without having your team members do all the work manually.
Social Media Management
Social media management tools are software programs that help you manage your social media accounts. They can be useful for scheduling updates, finding content to share, and managing multiple platforms at once. They also allow you to track the performance of your campaigns and identify influencers in your industry.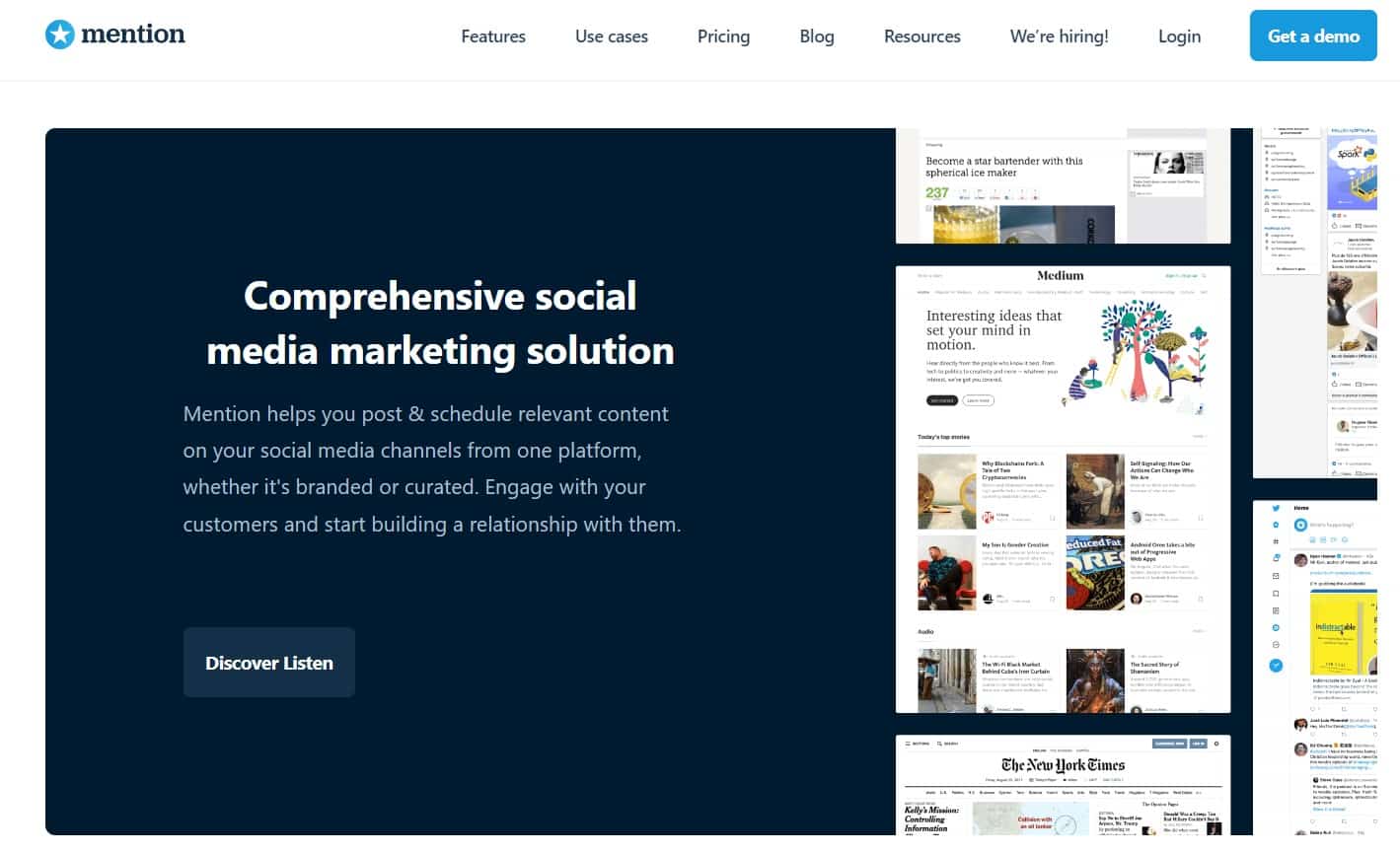 Customer Segmentation
Customer segmentation means dividing your customer base into different groups based on common characteristics or behaviors. This can help you target each group more effectively with specific offers and promotions. It also allows you to analyze how well each segment responds so that you can make improvements over time.
Customer segmentation tools help you gather information about each group, including their demographics and purchasing habits so that you know what types of messages will appeal most to them.
Sales Engagement
Sales engagement tools help sales teams collaborate more effectively with customers before, during, and after the sale has been made. For instance, AI sales assistants can automatically prepare call transcripts, post-call reports, and action notes. As a result, salespeople have more time for prospecting or servicing existing customers, versus losing their focus on tedious tasks.
Examples of Marketing Automation
With marketing automation, you can reach out to your leads and prospects in a highly personalized way. You can send them emails at the right time, with the right message, based on their stage in the buying cycle.
Let's take a look at some detailed examples of marketing automation.
Lead Scoring
Lead scoring is a simple, automated way to scale lead generation and sales by assigning scores to prospects based on their responses to offers or requests for information. This allows you to qualify leads and send them to salespeople who are qualified to close deals with them.
CRM to Manage Leads
A CRM can help you track leads from initial contact through purchase or conversion, automatically gathering all the necessary data.
If your CRM integrates with your email marketing automation platform, it will automatically pull information from the CRM into each email campaign you create. This makes it easy for you to personalize your email campaigns based on past interactions with that person.
Welcome Email Campaigns
One of the most basic and effective types of marketing automation is the welcome email campaign. This type of email campaign aims to get new subscribers engaged with your brand and introduce them to you and your offers.
Nomad, an online store that sells products that cater to Apple devices, is a great example. After someone subscribes to their newsletter through the form at the bottom of the homepage, they send an automated email welcoming their new lead into the Nomad family.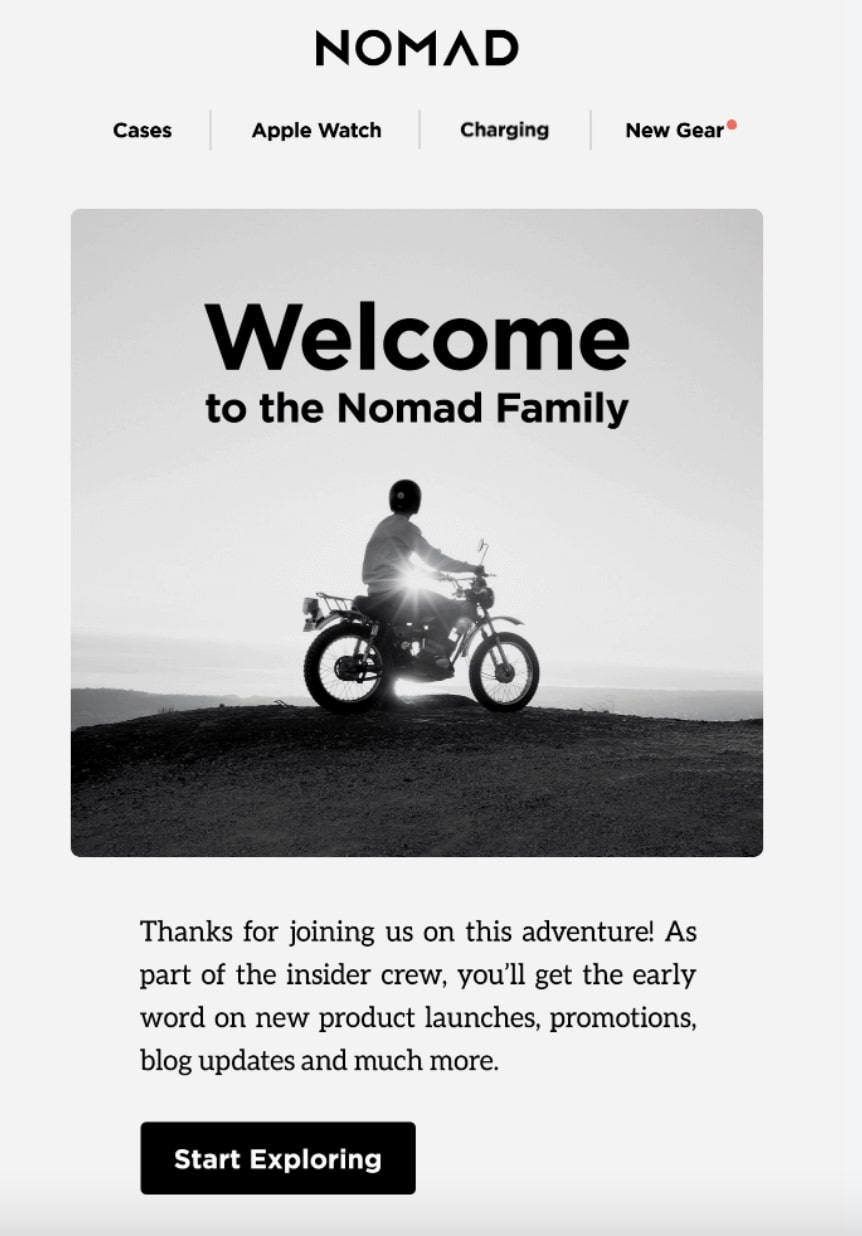 Onboarding Email Campaigns
Onboarding email campaigns are a great way to welcome new customers. These campaigns can be used for onboarding new customers, users, or anyone else who might need some help getting started.
SoundStripe does it well with this onboarding email they sent to their new users, educating them on the five cool things they can do with their free account.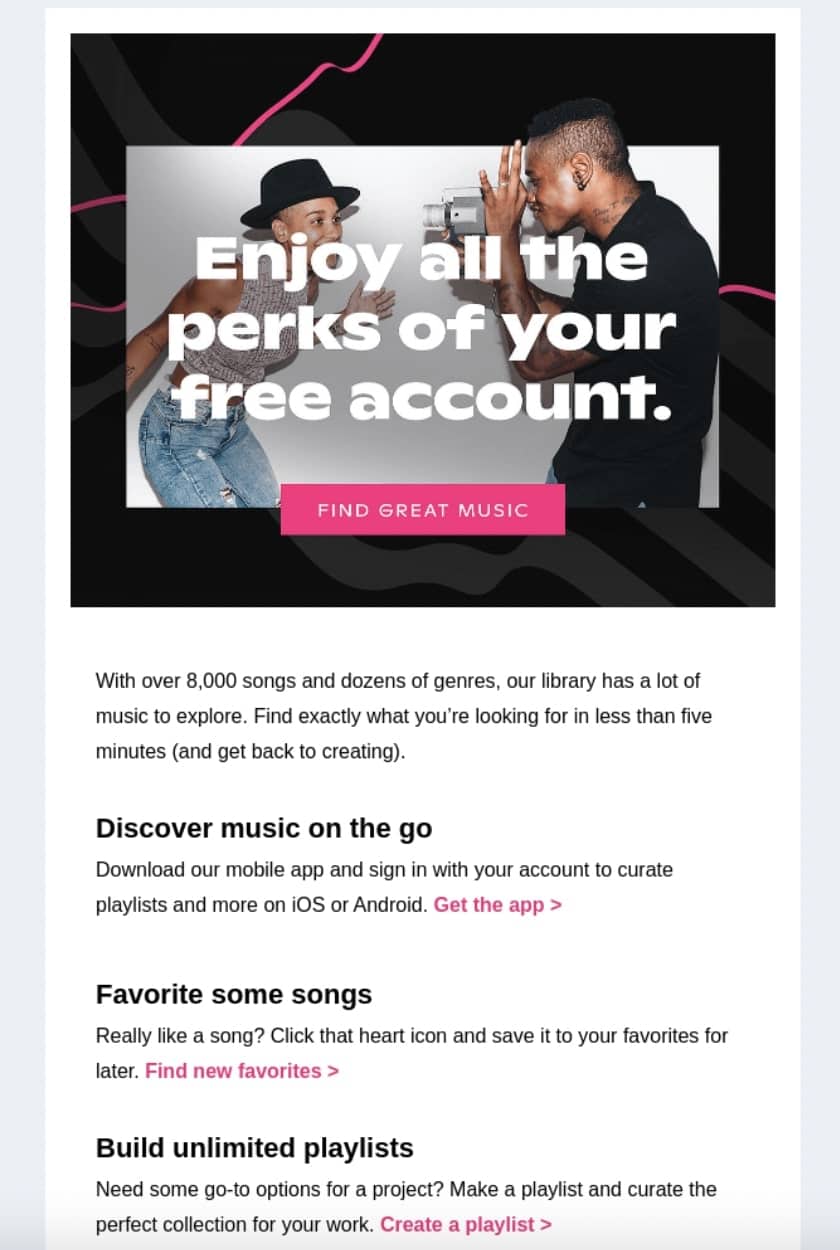 Transactional Emails and Updates
Transactional emails are automated emails triggered by actions taken by customers on your website. For example, an eCommerce site might trigger an email thanking customers for their purchase or include a coupon code for their next purchase.
Aside from transactional emails, you can also send your customers automated emails that provide updates on your company's products or services. You can try this with short, to-the-point email blasts.
Abandoned Cart Emails
Abandoned cart emails are one of the most effective types of marketing automation, as they allow you to remain top-of-mind with your shoppers. These emails let customers know they have left an item in their shopping cart and offer them a chance to complete their purchase. This ensures you're not losing potential sales simply because someone forgot about an item in their cart!
Here's an example of a witty abandoned cart email campaign from Away, a suitcase store: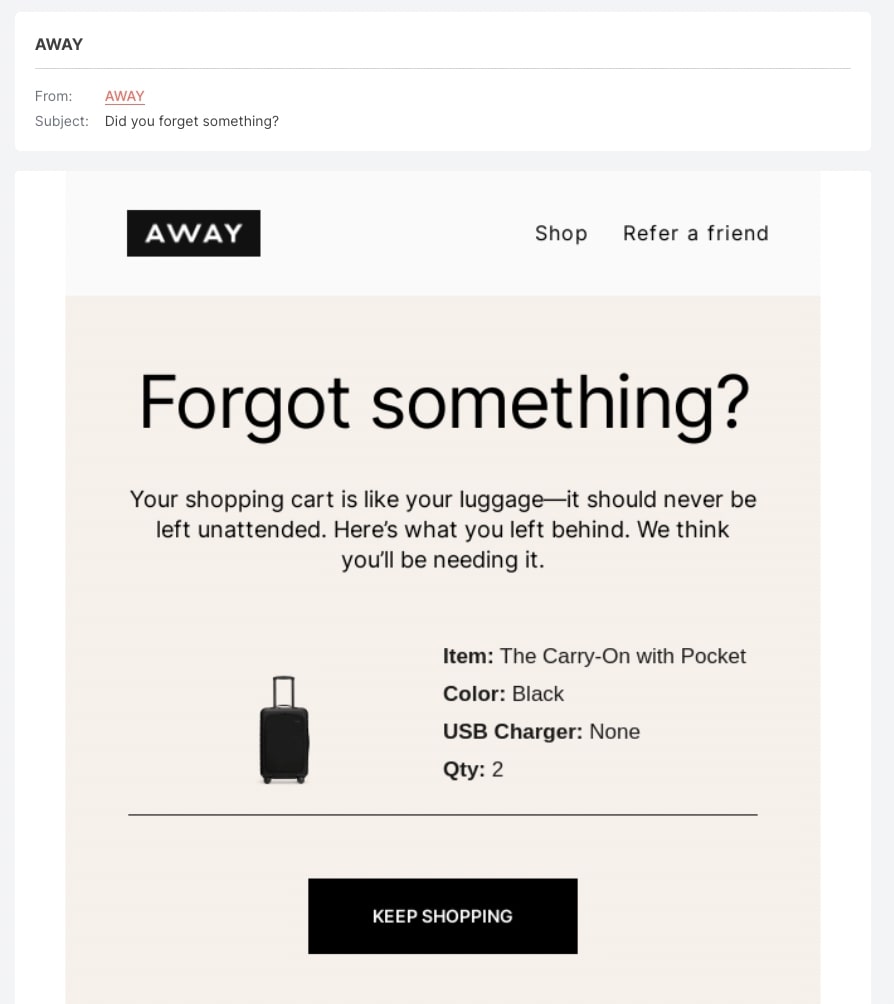 Social Media Scheduling
Social media is a great way to connect with your customer base, but it's not always easy to stay on top of it. Social media scheduling tools are designed to help you save time and energy by automating the process of posting to your various accounts.
You can use a tool such as Mention to schedule your tweets, Facebook posts, and LinkedIn updates in advance. This will help you to keep your followers engaged and informed without having to spend all day posting on social media.
Chatbots
Chatbots are a useful tool for any business that wants to reduce the number of customer support calls they receive. They're also being used by sales teams, who can use chatbots to respond to leads and keep their hands free while they work on other tasks.
In other words, chatbots allow you to automate your customer service process and reduce your team's workload!
Customer Segmentation
A well-designed marketing automation system allows you to segment customers based on their interests and preferences. Segmenting customers into various groups will enable you to create personalized campaigns and send them targeted offers that are relevant to them.
For example, if a customer has shown interest in a particular product or service, sending them an offer for that specific product or service will make them much more likely to respond than if you send them general offers for unrelated products and services.
This makes them feel more valued as customers, increasing the likelihood of repeat purchases.
Re-engagement Email Campaigns
Another effective type of marketing automation is re-engagement email campaigns. Their goal is to re-engage with customers who have stopped using your product or service. It's a great way to get them back on track, up and running, and encourage them to start using your products or services again.
Harvest sends this re-engagement campaign to its customers to ensure they're on track and using their time-tracking software.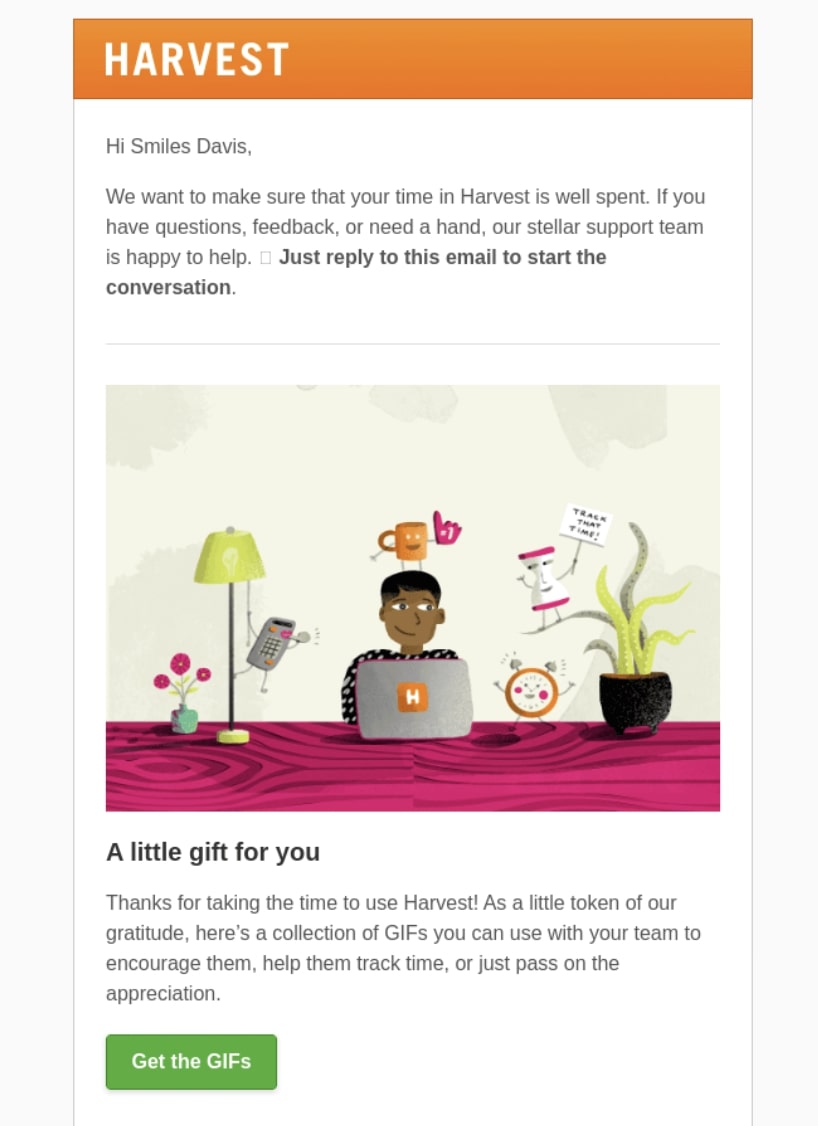 Promotional Email Campaigns
With marketing automation, you can also automate your promotional email campaigns. Whether you're sending an email with a coupon code to promote a specific product, announcing a sale for your store's anniversary, or launching a new service, automating a promotional email sequence will save you the headache of having to send out each campaign manually.
When you start to automate these emails, you'll be able to segment your audience into different categories based on what they want to hear about and when they are most likely to purchase. Here's an example of a promotional email from Wix, offering new customers 50% off on all their premium plans.

Automated Feedback Forms
Another way to use marketing automation is to create automated feedback forms. These forms can be used in many ways:
Collecting data on how users interact with a specific page or feature
Gaining insights into customer satisfaction levels
Identifying problem areas that need improvement
Tracking how well new products and services are performing
You can create automated feedback forms with tools just as Jotform, TrustPulse, or SeedProd and use them to collect customer feedback.
The Challenges of Marketing Automation
The main challenge of marketing automation is automating and personalizing each campaign to fit everyone. To do this, you first need to gather enough data about your customers to tailor each campaign specifically to them.
To make this easier, marketing automation can be broken down into two types: one based on an event (for example, when someone signs up for your newsletter) and another based on a profile (for example, if they are high-value customers).
The first type of automation is often easier to build because it requires fewer data and less complex tools. However, most businesses should focus on the second type. These campaigns are more personalized and, therefore, have better ROI.
Final Thoughts
In order to stay relevant in a digital world, companies must adopt new tools. Marketing automation is no longer an option, but instead a requirement for businesses to thrive in today's digital environment. The examples discussed in this article represent a small sliver of what can be done with marketing automation, but are hopefully a good starting point for anyone looking to get started with it.