It is a known fact that every brand wants a strong representation in the market. To do so, they rely on effective branding techniques to grab the eyes of prospective customers. And understandably too, as it has now become a necessity due to the stiff competition in the market.
Businesses that are better at positioning and presenting their services/products professionally get more traction from their audience, which allows their digital footprint to grow in the targeted market.
One of the classic ways of marketing still popular today is the use of brand mascots. Many businesses use mascots to bring a sense of creativity to their marketing process campaigns and make the offering more relatable to the target audience.
Take Chester Cheetah, for example, the mascot for Cheetos. By themselves, Cheetos was nothing new or exciting for its target audience. But the introduction of their mascot allowed children to relate to it. Mascots allow brands to get more attention from the audience.
Over the years, we have seen how big businesses have utilized their mascots in branding. The examples of KFC, Disney, and many popular cereal brands are testament to the strength of a relatable mascot's impact.
So, if you are a brand looking to amp up the impact of your branding strategy, then this is the article for you. Read on to know various tips and tricks on how to solidify your presence in your target market by incorporating a highly appealing mascot in your branding strategy.
Table of Contents:
What is a Mascot?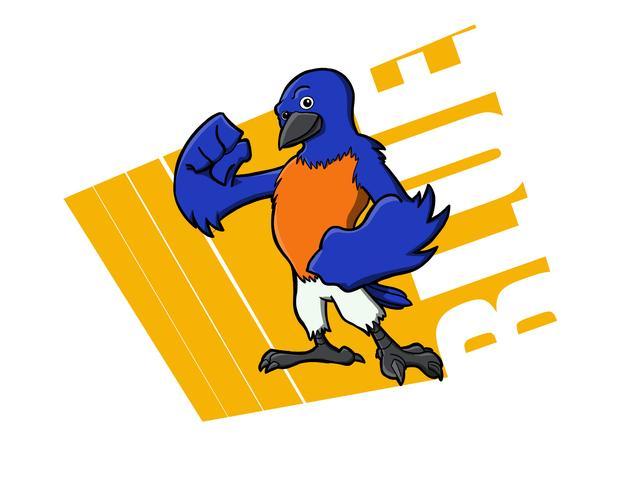 Before we dive into the tips and tricks of mascot branding, let's take a look at what a mascot is and why it is created in the first place.
A mascot is a character that represents the symbolic values of a brand. It represents a figure that is created to engage the audience's attention by giving them something to relate to. Now, a viewer might find it hard to relate to the abstract idea of your product, such as a type of chocolate cereal.
But if the brand includes an attractive mascot associated with that cereal, such as Count Chocula, they'll find that their target audience finds it easier to associate with their offering over others. The word mascot originated from the French word "Mascotte", which means a lucky charm.
Traditionally, a mascot is an animated character, and often an animal. For instance, the mascot of Lucky Charms, Rice Krispies, and many others are famous around the world, especially among children.
Moreover, many sports and athletics teams use animals as mascots, and use their likeness on their merchandise, and even as a source of ringside enjoyment. And while there are several reasons as to why brands use mascots in their branding strategies, the sense of relatability is the most vital reason among them.
Importance of Mascots in Branding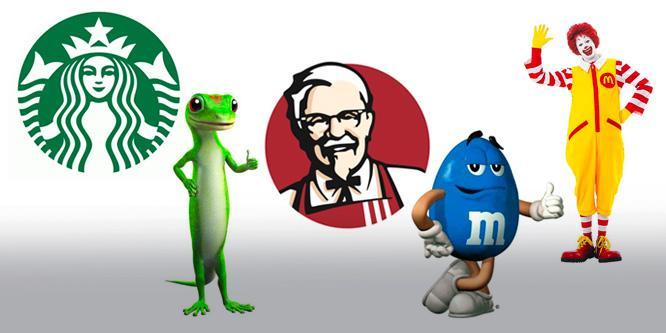 Brand marketers typically opt for different types of graphic designs for their branding strategies to attract audience attention. And mascots are often a part of those strategies.
Often, you'll see various mascots in trade shows, product launches, and other promotional places. They often act as a means of attracting visitors to the company's podium or to capture the wandering attention of your viewers.
The selection of the right mascot is therefore vital. According to branding experts, companies should choose a character that can be made relatable to their offering, for their mascot. The ideal character will be the driving force that will help your marketing campaigns see success.
The success stories of popular mascots around us are a testament to their true importance in branding and how they are beneficial in solidifying marketing campaigns.
Types of Mascots to Use in UI Design and Branding
Now that you have known what a mascot is and why they are highly effective in branding, it is now time to understand the different types of mascots used by marketers. It is also crucial to know because it helps you to choose the right character that can properly portray your branding image in the market.
Let's have a look at some popular mascot types preferred for branding activities.
Animal Mascots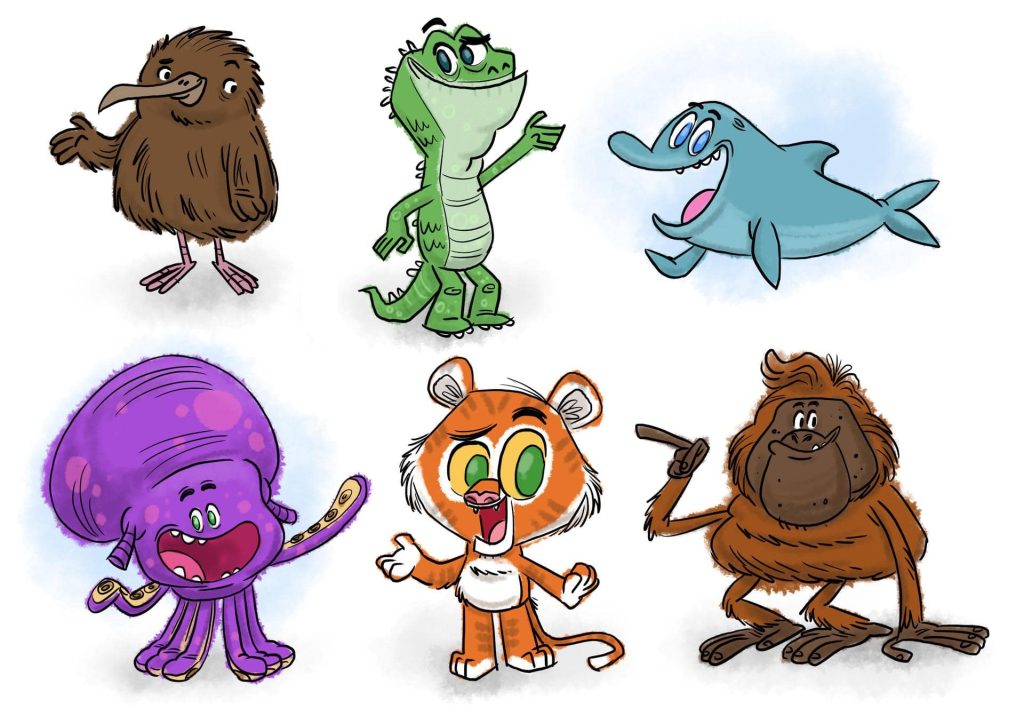 Animal-style mascots are among the most popular, particularly for branding, as they provide a lively image.
From Mario to Bugs Bunny, you have seen multiple types of animal-style mascots being used for branding. Besides kids, they are also liked by adults.
Nowadays, many companies use animal mascots because of their high rates of engagement. They are employed at marketing trends such as trade shows, free giveaways, and more.
Besides conventional branding, animal mascots can also be used in UI designs for digital marketing. You can build a unique mascot for branding on digital channels. It can become a top source of brand identity, allowing your business to boost brand reputation.
Objects Mascots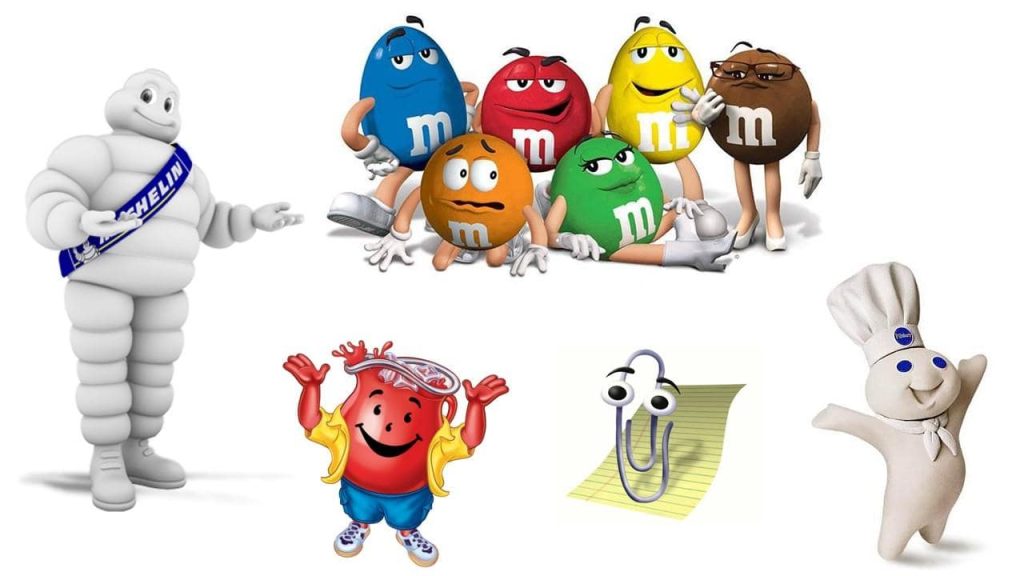 Besides animal mascots, many companies also use special object-based mascots according to their business background. It is a unique class because these mascots are designed separately as per the branding requirements of each company.
Some brands prefer to build a mascot of their logo, while some like to go for any specific figure that suits their business. The illustration of these object-based mascots depends on their preference on how they want to represent themselves in the market.
For instance, the famous logo-based mascot of Pepsi is very popular in the world. It has been designed carefully keeping the essence of the Pepsi logo in mind. This mascot is also referred to by the name of Pepsiman, and it is mostly loved by the children.
If you also want to market your business unique in the industry, try creating any special object-based mascot. It will be highly beneficial for you in different types of marketing activities, letting everyone know about the fun side of your brand identity.
Special Character Mascots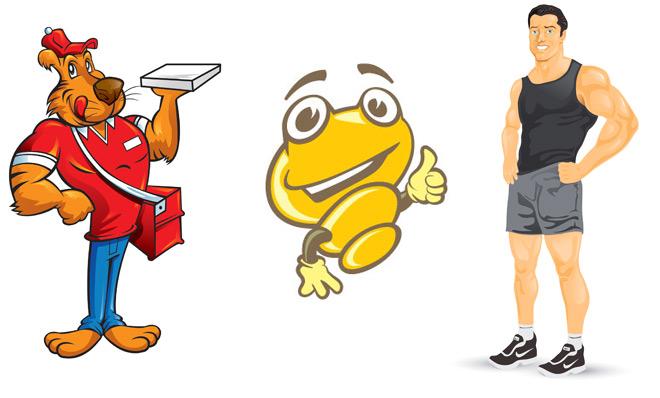 Many companies like to use character mascots in different kinds of branding activities. We often see images of Spartans, Knights, and other popular characters in the form of mascots. Though they are not related to the company's background, these animated figures are very successful in promoting the brand.
Besides these characters, some businesses create their own special mascots that go along with the official logo. It allows them to professionally promote their brand identity among the audience so that they can show engagement towards the business.
However, it should also be noted that creating these special mascots requires careful brainstorming. That is because you need to consider the engagement factor of customers in mind before finalizing any character for the mascot. You need to be sure that this character would get attention from the customers, allowing your brand to get more engagement.
How to Use Mascots in UI Design and Branding
It is quite important to know how to use mascots in a UI design or branding. Many times, businesses do not properly know about their usage, as to how they can be strategically placed to get the attention of customers.
If you are also confused in deciding how to use them for brand representation, here are some tips that will help you to do so.
Use Mascot as Part of Your Logo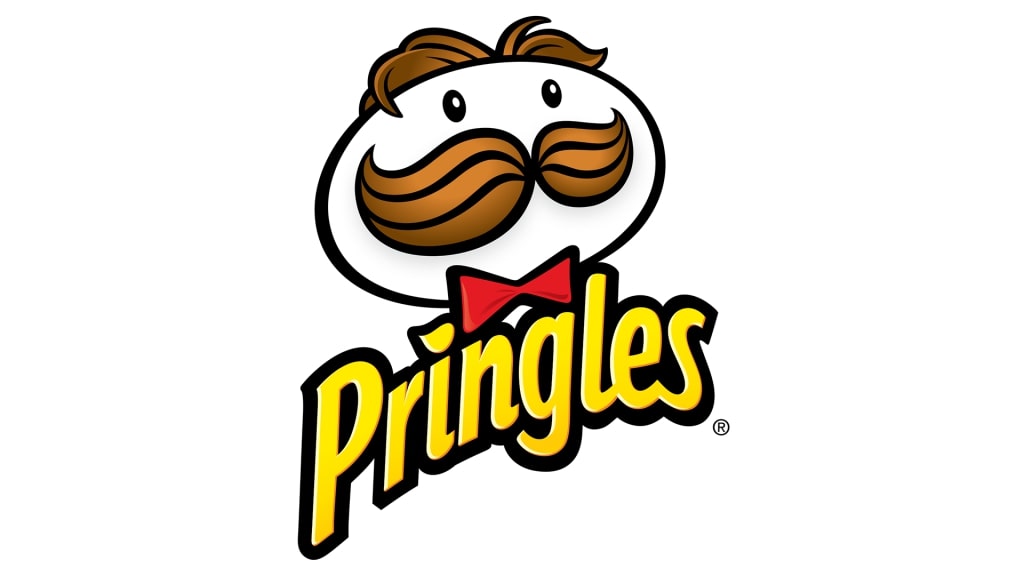 We all know well about the importance of logos. They are considered the primary representation of your brand across all types of channels. It is the main reason why every company wants to know how to design a logo that can make them stand out in the market.
But, nowadays, unique logos are not enough to get a spectacular presence, you need to try out some other things as well. You need to use something that can enhance its engagement and liveliness as a whole. That is where a quality mascot comes in, giving your logo a much-needed sparkle in the appearance.
Using a mascot with the logo allows you to build its representation on all the branding channels. That is because your logos will be promoted on all types of marketing mediums, ranging from print publication to digital marketing.
Hence, wherever it will be published, your creative mascot will also be represented alongside it. This will eventually make your mascot an automatic part of branding, allowing your brand to get more attraction.
Use Mascots to Promote Your Products/Services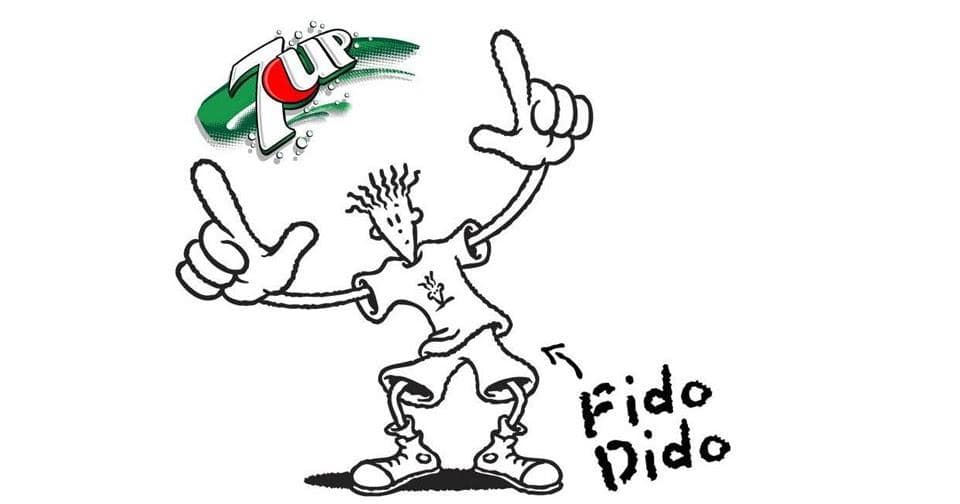 Besides using mascots with logos, it is also a nice idea to integrate them into the branding of your products or services. This is a creative technique and it provides better conversion results as compared to general marketing.
The biggest advantage of using this practice is that it separates your products from the rest of the competition. We all know well that most of the products are promoted simply in the market. Marketers do not prefer using any special branding technique to make their products/services more successful.
Taking leverage from the case, you can bring uniqueness to your product branding by using mascots with them. You can offer free mascot collectibles with the products as a sign of a free giveaway. This will not prove to be much costly on your budget but will help to enhance your branding in the market.
We have seen numerous times how different brands offer free mascot collectibles of famous superhero figures like batman, superman, and others. It provides them a stunning way to increase engagement towards the products by using various smart characters.
Generally, kids are more attracted to these types of mascots. Hence, it seems a great idea to include them as a free giveaway in your products. This would be cost-effective allowing you to manage the budget easily.
Use Mascots on Print Materials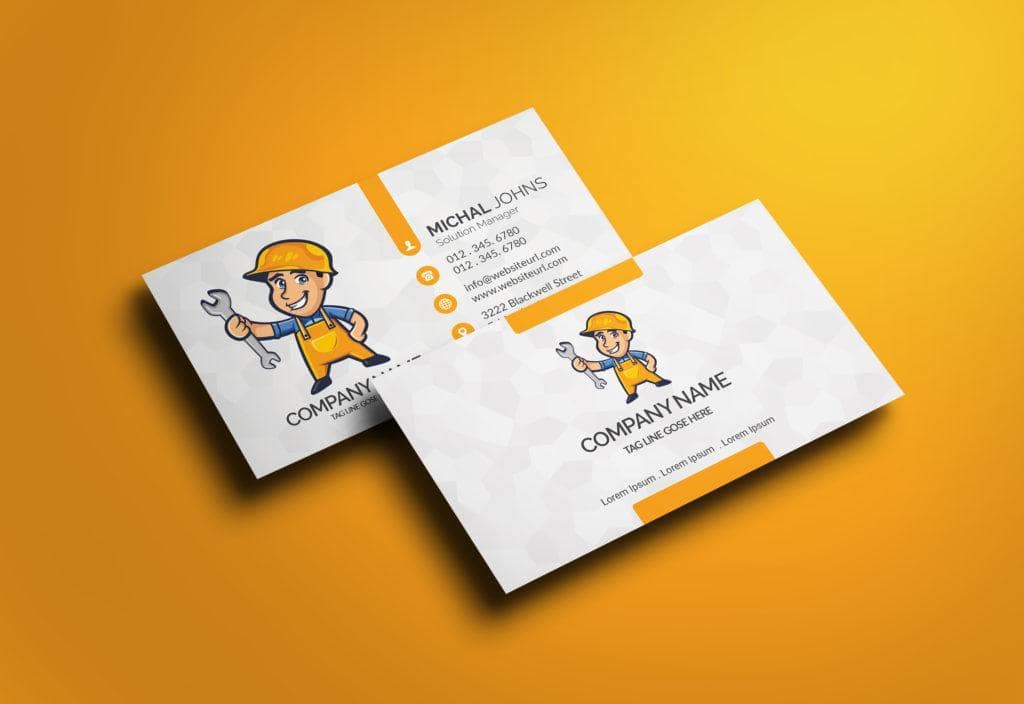 Next up, you can also use mascots on print materials. It is a known fact that print materials always provide great assistance in branding. Many marketers still prefer banners, postcards, flyers, and other materials for conventional branding. Their utility in marketing is still relevant, provided you use them in the right channel.
For example, if you are a local business, then you will prefer to use print materials for branding. This type of conventional branding can be further optimized by using creative mascots. Your banner or postcard will look unique among others if it is designed with a stunning animated mascot.
If you don't have much expertise in designing these mascots yourself, try to take help from any branding agency. These companies are experienced in creating different types of mascots according to your requirements. Furthermore, you can also order them to design and print the mascots on different branding materials as well. It will allow you to deal with them for all types of work-related to branding.
Use Mascot as a CSR Agent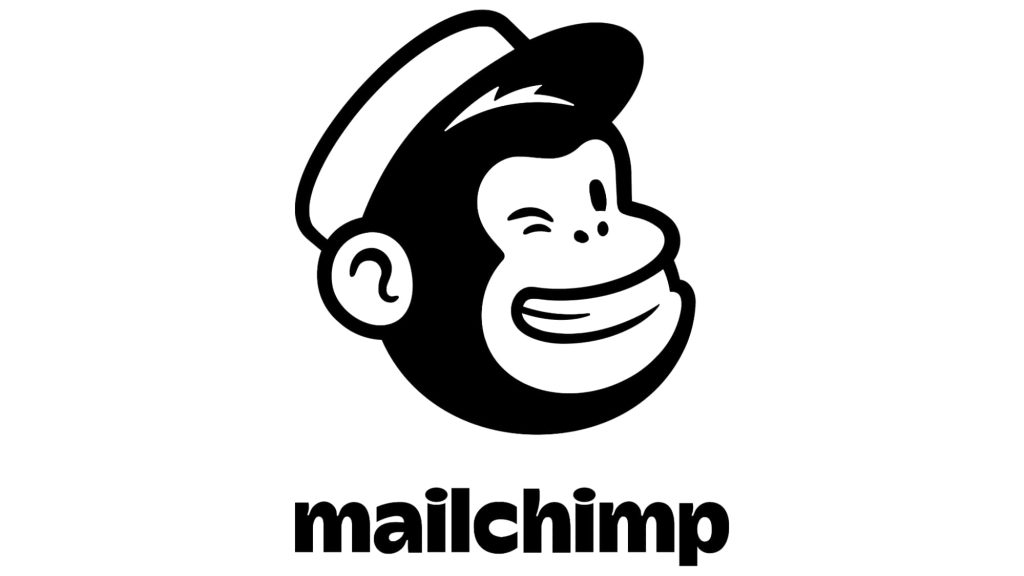 Those companies that primarily operate on the web know about the importance of CSR activities. It is the major thing that builds relationships with clients, allowing companies to forge a strong pool of customers.
But, using just a simple CSR interface doesn't work well on the internet. It should be unique in terms of enhancing the level of interaction with the people.
Now, as defined above, people are generally entertained more when they interact with any special type of mascot. Hence, it does look like a nice idea to use mascots as your CSR agent. It can enhance a symbol of uniqueness in your support so that you can interact better with the customers.
The famous mascot of MailChimp, Frederick von Chimpenheimer IV, also known as Freddie, is an example. Besides being one of the primary identifiers of the company, the mascot also sees use to interact with new customers. It provides a solid approach to branding, allowing people to get more personalized communication every time.
Considering this example, you can create your digital mascot to handle similar types of CSR activities. It would differentiate your CSR identity from others, giving it a more unique communication approach.
Use Mascots on Blogs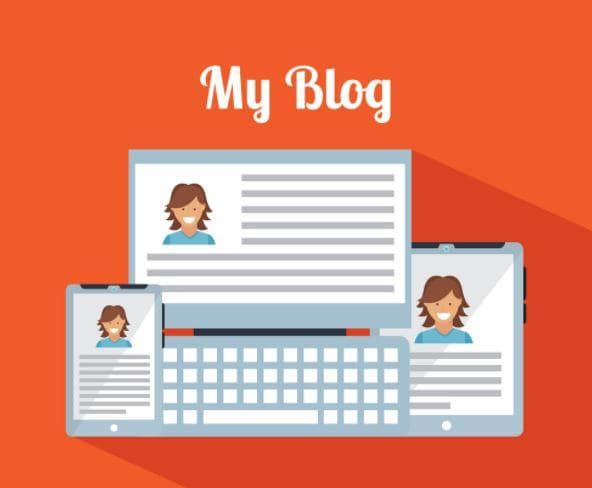 During the last few years, the trend of blogging has taken a huge surge in the online world. Nowadays, many people like to read blogs to stay updated with the latest happenings in the world. Many online businesses also smartly use it to enhance their SEO activities. It is generally termed as the most important thing to assist website SEO by using the right topics and keywords.
But, as the industry is progressing, the style of blogging is also getting evolved. Today, it is just not enough to write a quality blog, because people do also like to note a few other things as well. The UI design is termed important in this regard, as it helps to grab people's attention quickly.
Hence, to make it more interactive, you can use mascots with them. Though it is a unique approach, this will make your blog highly creative. There are multiple ways in which you can integrate a mascot into the blog. You can place a mascot in the sidebar or could design a promotional banner that pops up in the middle of every blog. It all depends on the style you are going for in your brand strategy.
Being a website owner, you need to decide where to use your mascot for the highest impact. Keep in mind that this character is a bit creative, hence its placement should also be strategic. It should be intuitively placed where it can grab the most number of eyes. Meanwhile, you can also design different types of mascots according to blog categories, giving your websites a better flare of personalization.
Use Mascots on Sales Pages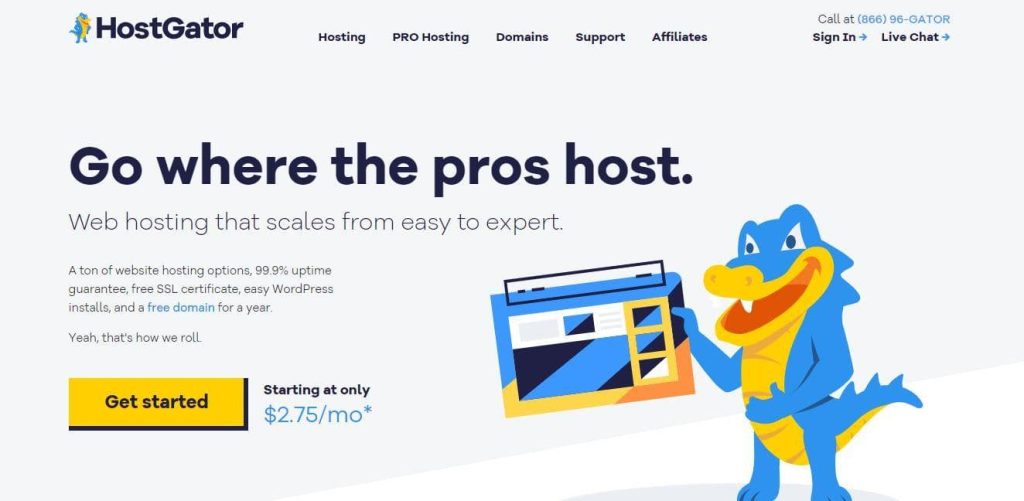 Every digital marketer primarily focuses on sales pages due to its direct relation with the overall business conversion. They always try to go for flawless perfection and convert users with a single glance.
Practically, it is a hard job to do because no one can predict or force the behavior of incoming people on the website. However, they can still use some techniques to enhance the probability of conversion, such as using creative brand mascots on the sales pages.
It is a proven technique to make your sales pages look great and get conversions through it. However, it is also necessary to make the whole design highly creative because mascots are also a part of it. Their positioning and messaging on the sales pages is also a critical thing that needs an experienced hand.
For example, if you look at the signup page of ReadMe.io, you will find that they smartly utilized their mascot on the page. It has been placed strategically beside the signup form to attract eyeballs. That is how you can also use a mascot on your sales pages, encouraging all the visitors to take appropriate action.
Use Mascots on Social Media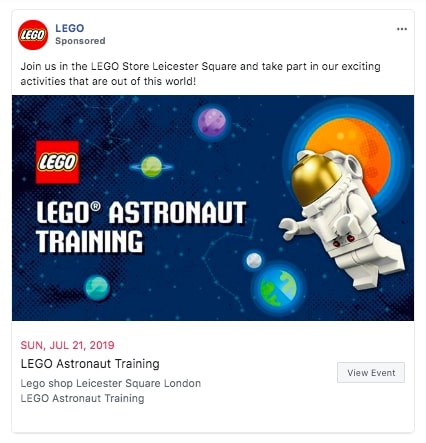 Social media is recommended as the best channel to attract tons of internet traffic. We all know how powerful this platform is, specifically in terms of attracting customers. Today, many major brands from tech, medical, automotive, and other fields have a presence on social media. They know the potential of this channel and how to use it to get a strong footprint in the market.
As a brand owner, you must need to make all the social media content highly interactive to get regular engagement. You can certainly use mascots on your social media banners to bring that creativity factor. To do that, your designing part must be great because a lot of things depend on it.
If you don't have much expertise in designing, try to take help from any professional designer or agency. Many digital agencies are working in the market offering specialized design services. You can take good assistance from them in terms of designing mascots for social media banners, giving your digital branding a strong edge.
Use Mascot Design on Merchandise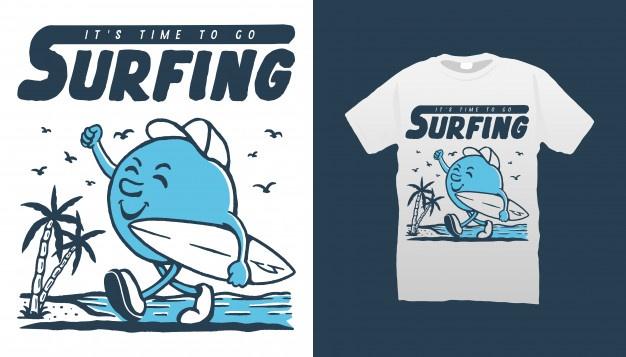 Another great way to enhance your company branding is by using the mascot design on official merchandise products. We all know that everyone likes to take free giveaways from the companies. Therefore it is a great idea to use your brand mascot on official company merchandise such as t-shirts, caps, hoodies, bags, and more others.
It will automatically help your mascot get recognition in the market, encouraging people towards its character. You can find many companies opting for the same branding strategy through mascots in the market. It helps them not only sell the merchandise but also attract people towards the actual products.
Final Words
That brings us to the end of this article. Here, we have discussed different tips to use mascots in UI design and branding. These characters provide a unique marketing approach, allowing businesses to gain good attention from customers. It is therefore essential to plan their utilization smartly to create maximum impact for any marketing campaign.
Using mascots in UI design helps you to make the websites interactive for end users. They are very good at engaging eyeballs if used precisely at the right location on websites. It is best to use mascots at the home and signup pages of a website to help encourage users to take the actions you want.