Online marketing can be overwhelming.
You could be spending hours writing blog posts, connecting with influencers, driving traffic to your website -and see zero results.
Now that online marketing has become indispensable, you need make sure you're not wasting time doing things taking you further from your goals.
Not seeing results from your efforts lately? Neil Patel recently joined us for a webinar and talked about some of the online marketing mistakes you might be making.
Are you making these online marketing mistakes?
1. Not putting customer experience first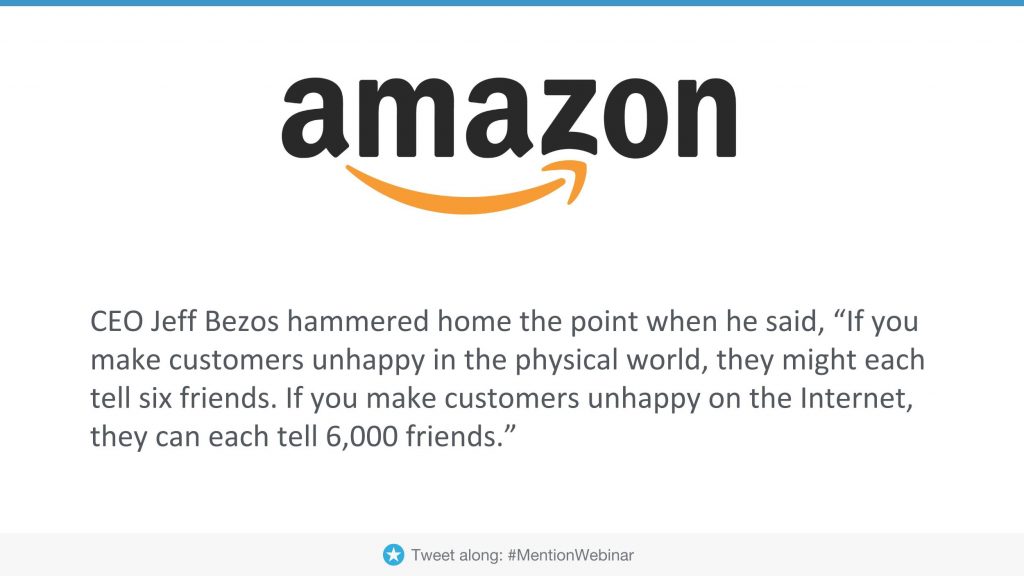 Customer experience is everything. Complaining online is so easy, thanks to social media.
That's why it's important to provide a great customer experience. And it has to be consistent at every contact point. If you're marketing the most user-friendly smartwatch with around-the-clock support, make sure you deliver.
Even if you're not promising 24/7 customer support, you should respond quickly to any customer who reaches out.
Since your social interactions are public for everyone to see, your reactivity defines your brand and shows customers how much you care.
2. Avoiding social media automation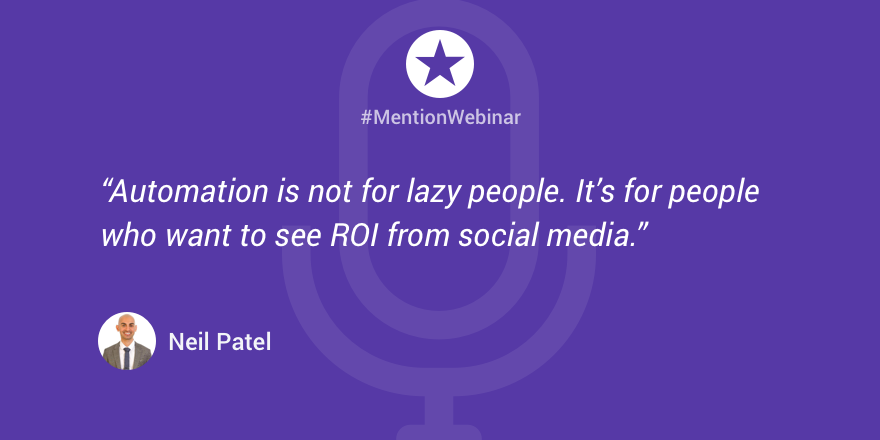 Most brands are on multiple social media channels. And it's not easy juggling five platforms every day.
Use social media tools to help you. Don't be scared of automation. It doesn't make your posts less valuable or personal, as some marketers fear. Scheduling ensures you're communicating with your audience consistently.
3. Overwhelming your reader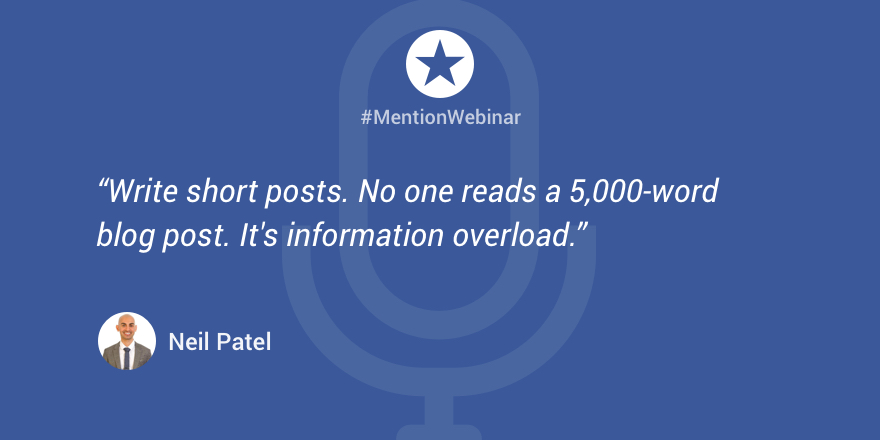 Some marketers believe the longer a post is, the higher it ranks. But that's not always true. Don't overwhelm your users with too much at once.
Break up big pieces of content into smaller, more digestible formats. Instead of writing a 5,000-word blog post, write three 1,500-word ones.
You can use the opportunity to test different tactics and see what audiences respond to, and you'll have more posts people can share. Win-win!
4. Forgetting the "marketing" part of "content marketing"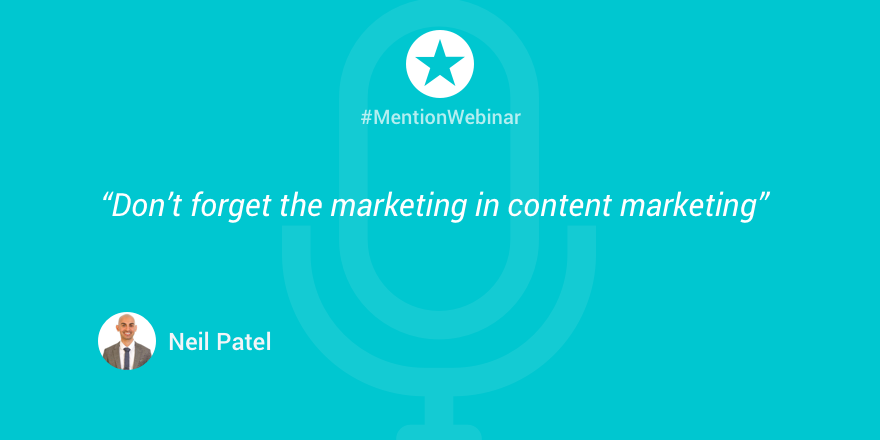 When we talk about content marketing, we usually focus on the content itself. Content topics, ideas, and forms; how to write better or faster, etc.
Creating content is just half the job. You also have to market it.
Spend 50% of your time writing the post and 50% of your time marketing it.
To get more results from the content you're creating, here are some promotion ideas:
Reach out to social media influencers
Become a guest author
Cite and link to other bloggers
Ask for tweets and shares
Syndicate your content on other websites
Write list posts and share them with everyone mentioned on the list
5. Not having a conversion funnel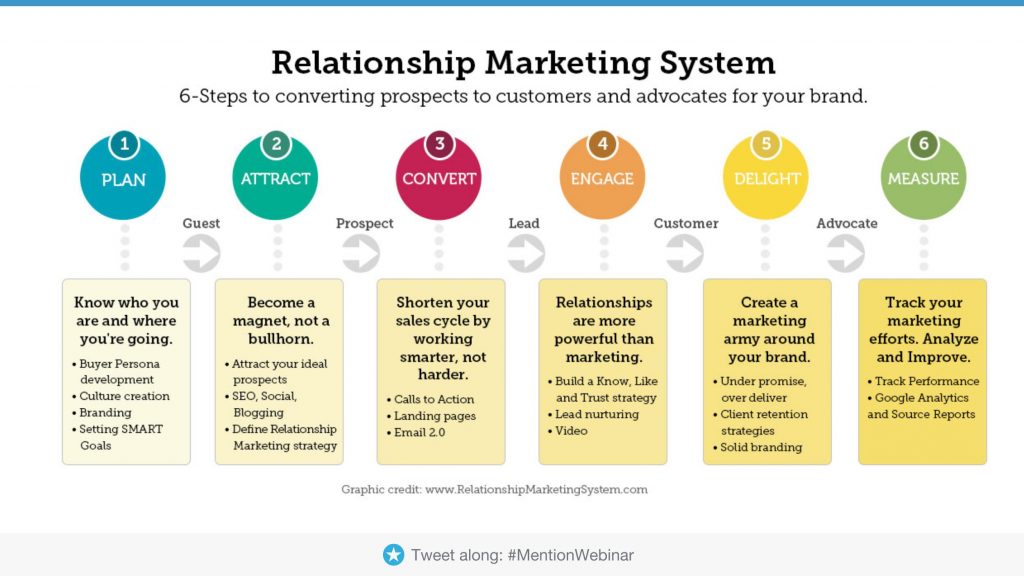 So you've spent hours creating great blog posts and drove thousands of people to your website. But what's next?
Relationship management is key to social media. Driving traffic and attracting customers with relevant content is the first step. Getting their information with email signups, blog updates, and other CTAs is the second.
Build a conversion funnel to turn website visitors to paying customers. Otherwise, you're leaving money on the table.
6. Focusing only on acquisition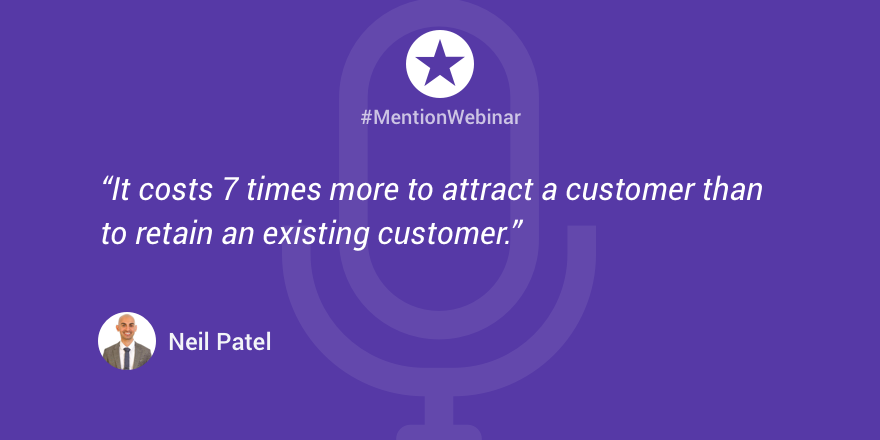 Generating leads and getting new customers. We know, that's the glamorous part of marketing.
But what about keeping them?
It takes a lot more effort to attract a new customer than to keep an existing one, so you may want to keep your customers happy.  Offer help, give away freebies, or conduct regular surveys to make sure their needs are met.
Keep marketing
Online marketing is a critical part of your business's growth. You need to be always testing to find what works for your brand. For more help, check out our ebook on increasing brand engagement.