Your digital agency launches countless marketing campaigns. They could be for new clients expecting big things, or your favorite customer returning for more.
And while every campaign is different, your obligation is the same: to provide the best possible service to the client, and to try to hit their goals.
To provide the best service, you need the right information. It's hard work, and you need to know that all that work…works.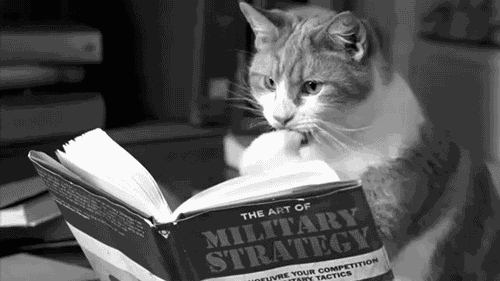 That's where monitoring comes in. By tracking social and web conversations during and after the campaign, you'll see what's truly effective for you and the client. This lets you make smarter decisions in real-time, and plan better for the next one.
So we're going to show you how it works. Keep reading to find out how you can monitor marketing campaigns for your clients, and provide an even better service.

Why monitor marketing campaigns?
You track your clients' campaigns for the same reason you'd track your own: you need to know that what you're doing works. In this case, we're talking about digital campaigns – anything online.
But guess what? Everything's online these days. Plus, media monitoring covers television and radio, so if you're a little more old school, that works too.
By actively monitoring your client's campaign, you're able to:
Measure your performance
That's what this is all about. You need to know that your marketing strategies work. And more importantly, your clients need to know.
Tracking social and web mentions shows you whether people engage with your content, and how they respond to the message. Tools like sentiment analysis also let you see whether responses are positive or negative overall, so you'll see quickly how the campaign is received.
The key is to collect all this information in real-time, so you're able to adjust if necessary.
Respond in real time
Real-time monitoring isn't just useful for feedback on your strategy. It also lets you reach out and respond to social media users live, while the conversation is fresh.
This is incredibly valuable when you're trying to increase engagement. Monitoring lets you find conversations you'd otherwise have missed, and then actually join them to keep the good vibes coming.
This is also crucial in times of crisis. It may never happen, but if a communications crisis breaks during a campaign, you need to be able to react quickly. Thanks to your diligent monitoring, you'll know about a crisis before your client does, and can start taking action.
Plan better for next time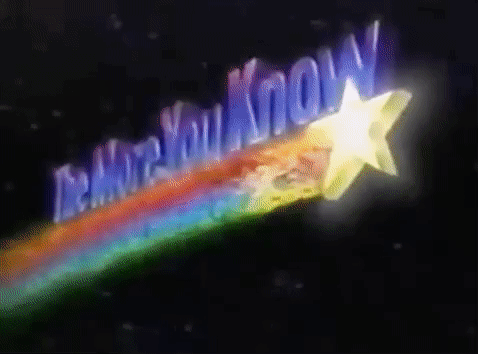 Monitoring isn't just valuable during the campaign. Once it's all over, use all your insightful data to review your gameplan, and figure out what really worked for you and your client?
We'll go into this in more detail later, but the more you know about your last campaign, the better your next one will be.
Convinced? Good. Now, here's how to actually track your clients' campaign, for smarter marketing. To do this, let's use a hypothetical…
Our fictional client
We want to show you what to monitor and how to do it. To help, we'll adopt a fictional client.
Let's say you're working with a smart brand that just created a hot new Summer accessory. It lets you cook meat and chill drinks at the same time.
It's called "The Bar-b-Cool."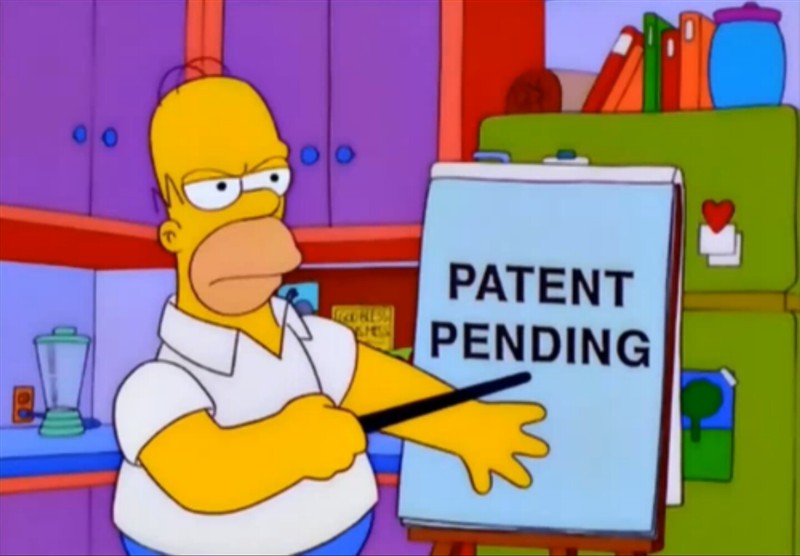 I know, incredible name. They've hired you to help them spread the word online, build buzz on social media, and get some valuable backlinks to their new site.
Here's how you can monitor your progress.
Before the campaign
While you're waiting for the fun to begin, it's a great time to get everything up and running. You need to know what you're going to monitor, the sources you want to focus on, and what you're trying to learn.
To do this, you need a plan.
Create a plan
Good monitoring requires a little foresight. Plan out what you're going to monitor in order to collect all that valuable data.
To do this, think about what's important to the client. In this case, you care about social media mentions and reach, plus news and blog mentions (for the links). Since it's a new product, you'll also want to monitor review sites like Google and Yelp to see what new customers think of it.
This makes choosing the right monitoring tool crucial. Different tools track different sources, and not every tool is the one for you. If you need help choosing, here's a great cheat sheet.
Mention, for example, lets you monitor:
Social mentions (including Twitter, Facebook, Instagram, Reddit, and many more)
News, blogs, and forums
Major review sites (like TripAdvisor, Yelp, and Amazon)
A good monitoring tool and a great plan are important.
Use clear branding
We've said it before, but hashtags are key to easy campaign monitoring. A unique and memorable tag gives social media users something to latch onto, and it's simple to identify as you track your campaign.
Why?
Media monitoring relies on keywords. Your tool crawls the web and social media looking for a match. So if your hashtag is generic, you don't know whether it's really your client's campaign people are talking about.
And this isn't just limited to hashtags. You want to give clear and original branding to the entire campaign. If your campaign name isn't clear and consistent, it's going to be hard to track.
Brief the client
Good agency/client relationships are built on communication. So make sure your client knows that you'll be tracking this campaign, and that they can have access to the information.
Most importantly, agree on goals and priorities with the client. Before you launch the campaign, you need to know what you're trying to achieve. This might include increased social exposure for their brand, driving traffic to their site, or even direct sales.
With clear goals, your monitoring becomes more targeted. You know what you're watching for, and your reports have a clear focus.
Set up monitoring alerts
The final step is the most hands-on. Head into your monitoring tool and create specific alerts for your upcoming campaign.
This requires you to choose keywords to track. These will include your hashtags and brand name, but may also involve specific influencers you're working with, competitors, and wider industry terms.
You can also narrow your search to specific locations and languages, and choose any specific pages you want to monitor closely:



Set your alerts up in advance of the campaign launch, and get ready to start collecting that sweet, sweet data.
During the campaign
Here's when all the excitement happens. A flurry of tweets, blog posts, and (hopefully) some good PR. You don't have the time or energy to manage these manually, so rely on your monitoring tool.
Monitor conversations
If you've set up your alerts properly, you should start collecting mentions right away. Your tool will gather them from all over, so you don't have to worry about searching. You do want to pay attention of what comes in, though.
Now's the time to establish a system. A way to keep your monitoring inbox neat and tidy. Use folders to separate conversations, and tag mentions to keep them organized.
Create separate folders for good reviews and customer feedback, complaints or negative mentions, press or news mentions, and anything else you want to prioritize. Doing this in the moment makes reporting a breeze later on, and makes sure you're paying close attention.
For Mention users, this process is even easier. You can tag mentions automatically based on keywords, meaning that mentions file themselves. As the campaign progresses and the mentions pile up, these tags make sorting through them a breeze.
React in real time
For a long time, media monitoring was not a real-time operation. Whether it was Google alerts or a press clippings service, you had to wait until the daily report email to know when your brand had been mentioned.
Modern monitoring tools have changed this. Now, you know instantly when your client has been mentioned, anywhere online. This gives you the opportunity to join and shape conversations as they happen, to either avoid bad publicity or share good reviews.
If your service to the client involves actively managing their social media accounts, these quick reactions are vital. Things move quickly on social, and a situation can arise before you know it.
Whether it's a complaint about the marketing campaign or the product itself, a quick response can make a huge difference.
Build awareness
So far, you're tracking mentions of the Bar-b-Cool, replying to questions and comments, and monitoring your campaign. But what if your goal is to increase buzz – to join new conversations, encourage influencers to talk about your client, and to get the name out there.
Try listening to a wider range of subjects than just the brand name. Find people talking about related subjects, and introduce them to your client's product. These could be blogs about barbecuing, forums discussing new cooking appliances, or just people talking about their favorite Summer activities.
Your monitoring tool will also help you identify influencers as you track your campaign. These might be people already talking about the product, or simply big names in the industry overall. Find them, make a connection, and see if they might be willing to help you spread the word.
Report to clients
With the campaign in full swing, it's important not to forget about the client. They need to know what people are saying just as soon as you can tell them.
A well-organized monitoring tool makes reporting simple. If you've tagged mentions or put them into folders, you'll be able to export these to share with the client. Mention even lets you automate reports to send to anyone in the world, at whatever frequency you choose. These can be simple lists of every mention the client has received (with any filters you like), or analytics reports with fancy graphs that prove the value of your hard work.
Plus, good monitoring tools let you assign guest access to your monitoring account. So rather than sending reports to a client, you can let them access their account at any time. And if you don't want them to see everything Mention lets you choose the alerts they have access to.
Whether you send reports or let the client see things for themselves, this saves an immense amount of time you'd normally spend making spreadsheets.
After the campaign
At this point, much of the excitement is over. But that doesn't mean the job is done.
Now's the time to evaluate your performance – to see which of your tactics were the most effective, and which didn't really move the needle. It's also time to prepare a final report for the client, and it needs to make a great impression.
So where do you start with your campaign recap?
See how far the campaign spread
The first thing you need to do is take a step back, and try to look at your campaign as a whole. The idea is to find the strategies that really worked for you.
So let's say you enlisted the help of three influencers. These industry insiders each wrote a blog post about the Bar-b-Cool. You want to know which did the best job and generated the most conversations.
A metric like "spread" is perfect for this. It shows you every conversation that comes as a result of a single mention: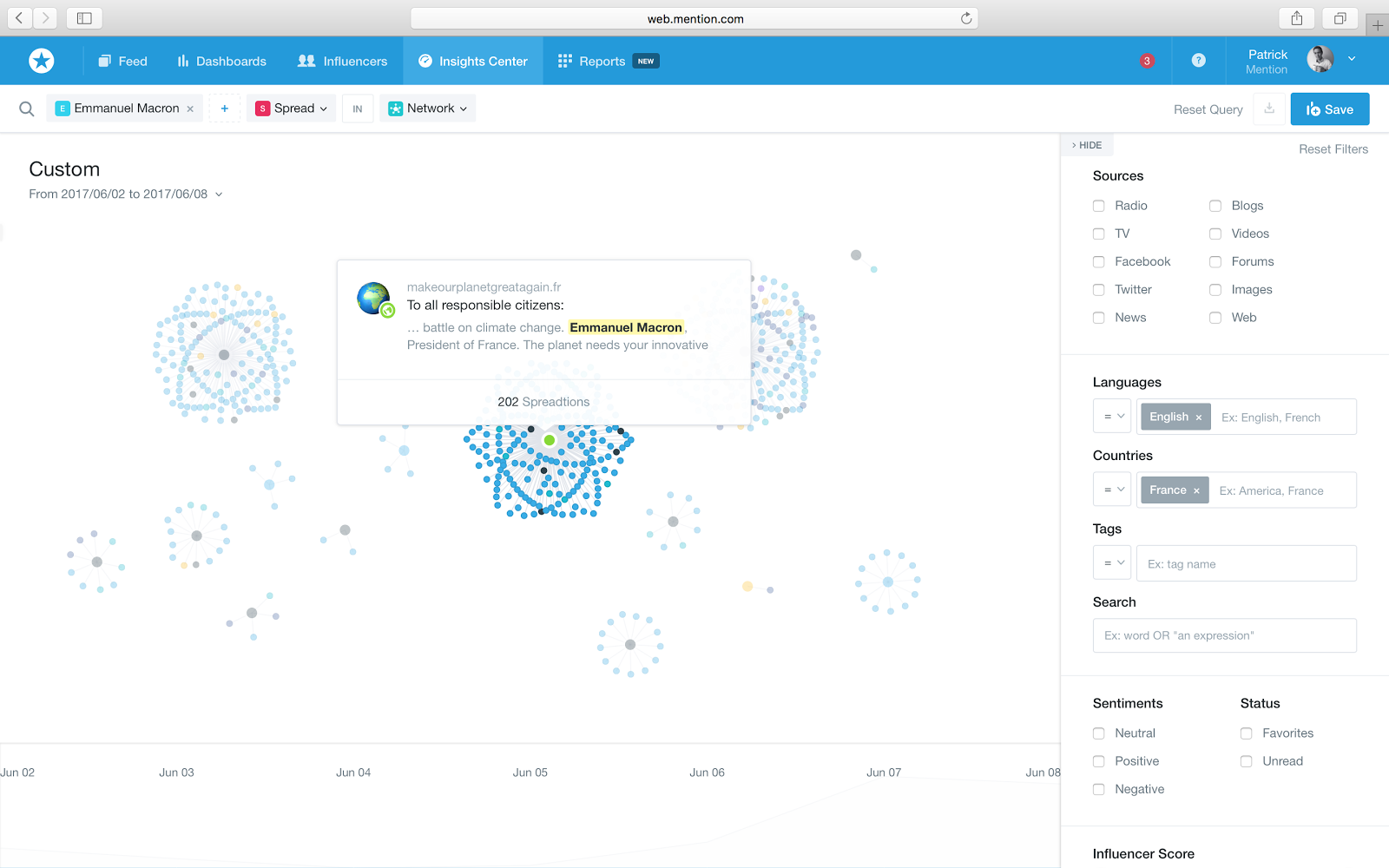 You'll be able to compare each of your three influencers to see for sure which wrote the most impactful blog post. Then, you can compare these with other mentions (social media, news articles, forums), and see whether influencer marketing was actually an effective strategy in this case.
Next time you're planning a similar product campaign like Bar-b-Cool's you'll have evidence of which strategies work best.
Analyze your key metrics
Monitoring can help you assess the most effective parts of your campaign, to make better decisions for next time. Now that the campaign is over, this is the perfect time!
Monitoring tools let you do this for a few metrics that matter to your clients.
Mentions
It seems basic, but you can learn from your mentions. For instance, a sudden spike in mentions might show you a specific strategy that really worked:


This becomes even more interesting when you compare volume on different sources, such as social networks. You may discover that a network like Instagram was more effective than expected.
Reach
Reach shows you how many people have potentially seen your campaign. You can break this down by date, platform, or use your tags to compare different parts of your campaign.
For example, your campaign may have been made up of PR outreach, influencer marketing, and social media. Using your tags, you can compare the reach of each part of the campaign.
You can then devote more resources to that part of the strategy next time around.
Sentiment
Good monitoring tools include built-in sentiment analysis. This shows you whether mentions were positive, negative, or neutral.
If your client is launching a new product – as in this case – you'll know quickly what people think of it and be able to report back.
Report to clients
As always, this information can all be fed back to clients. This might be to show them what people think of their new product, using metrics like sentiment. More importantly, it gives you the chance to prove your value to them.
Again, good reporting tools make this simple. Put together a final report showing them how the campaign performed, which tactics generated the most interest, and most importantly, how your efforts paid off for them.
Ready to try this for yourself?
Of course you are. Media monitoring is easy to do and incredibly important for marketing agencies.
Make the most of the huge amount of information available to you, and start making smarter marketing decisions for yourself and your clients.