This past Sunday, the French national team won their second ever world cup in 20 years –  the Twitterverse is still in awe.
From the endless memes of Mona Lisa in the 'deux etoiles' jersey, to videos of President Emmanuel Macron attempting the 'dab', we saw all kinds of amazing reactions across social media.
It looks like there will be no calm after this storm, since conversations are still buzzing on Twitter after the historical win – The hashtag #WorldCup2018, saw a huge spike particularly on Tuesday, July 17.
This is likely because everyone, from millenials to big brands wanted to be a part of the global conversation.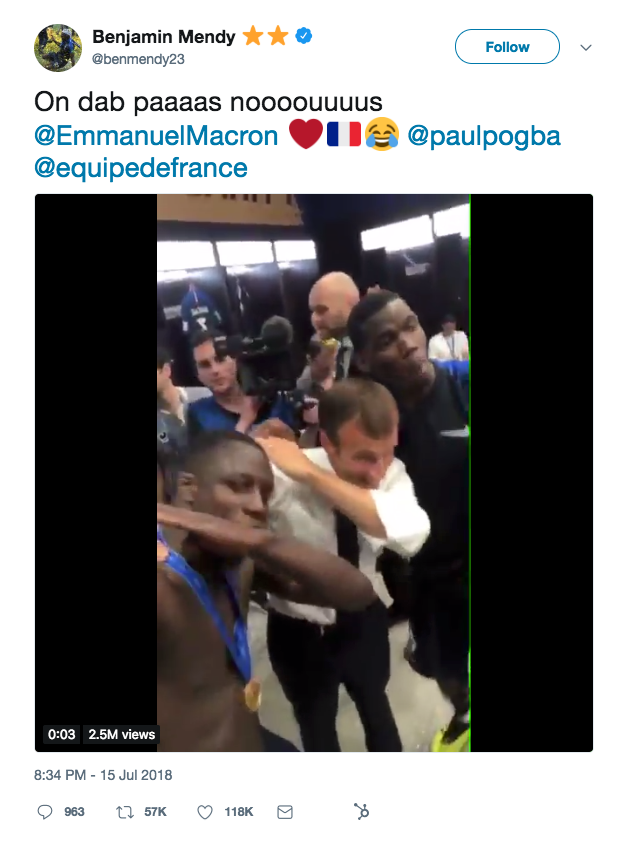 Jump on the bandwagon…at the right time
Brands capitalizing on a massive trending sports event such as the World Cup is no new marketing trick.
However, if you join the game too late or do the exact same social media campaigns as everyone one else, it won't be effective. When done right, creating content campaigns around trending sports events can deliver bouts of brand awareness in a fun and playful way.
If you're a little late to the marketing game and haven't weaved this into your social media strategy, dont worry –  there still can be opportunities to join the conversation.
The key here is to be proactive and reactive at the same time.
You'll need to be listening to what people are saying and feeling about the event, and create content around it.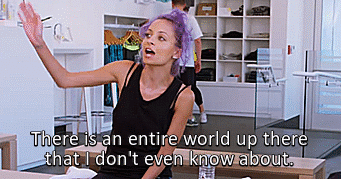 Analyze the bigger conversation with social listening
So what has the Twitterverse been saying about the two-time #WorldCup champions?
In this blog post, we'll look at large-scale trends that we saw across the globe.
To do this, we've done a social listening analysis on the main hashtags around this discussion. We'll evaluate the #WorldCup conversation to have a closer look at which countries are driving mentions and positive sentiment for team France.
Our snapshot below, shows the spike in the volume of mentions on Twitter just two days after France's big win: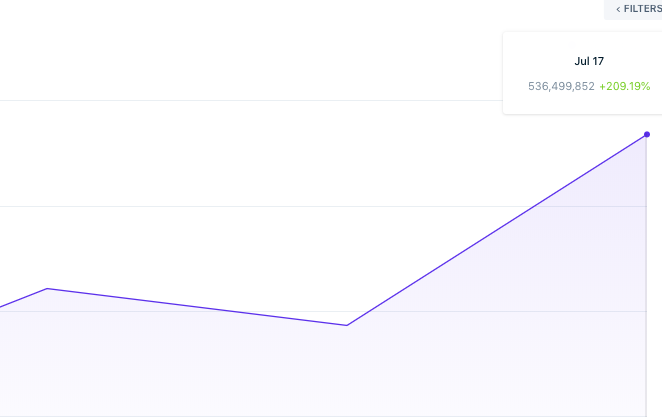 [Check out the full analysis below.]


Wow. That's nearly 955M mentions since France won on Sunday July 15. This means the entire world is practically having the same conversation, at the same time!
But what does this mean for a brand looking to join a potentially noisy and crowded discussion?
Smart brands and marketers would find natural and authentic ways to insert themselves into it, which can boost their brand presence in front of an already engaged audience.
It means that the key to capitalizing on these global-scale trending topics, is to understand what the participants and audiences themselves are sharing, and then develop a content trigger such as a trending keyword or hashtag to join the conversation with.
Here is a word cloud showing the main topics and hashtags across the world: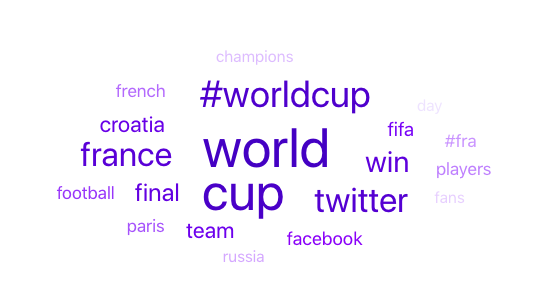 While it's important to include trending hashtags in your content so it's easier to find them, you'll want to avoid 'hashtag stuffing'. Try including no more than 2 – 3 of the related trending hashtags in your Twitter content so your tweet still appears authentic and natural.
Mind the source and location of conversations
When conducting a social listening analysis, it's important to take a look at the locations where the conversations are happening. For brands and marketers, this can help you understand the opinions of Twitter users locally, as well as discover new markets or opportunities.
The map below shows where the #WorldCup2018 conversations are stemming from across the world. The largest volume of mentions are coming from the USA, UK and France.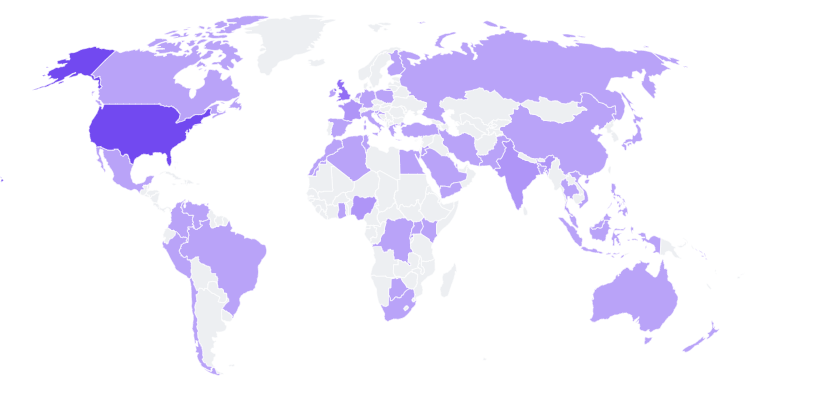 Feelings matter
Soccer, football, whatever you choose to call it, is all about emotions. When trying to create social media content around trending sporting or global events, you'll want to pay attention to the sentiment of social media users.
We've done a sentiment analysis to determine two things:
How the volume of negative vs. positive sentiment compare
Which countries were the negative and positive sentiments coming from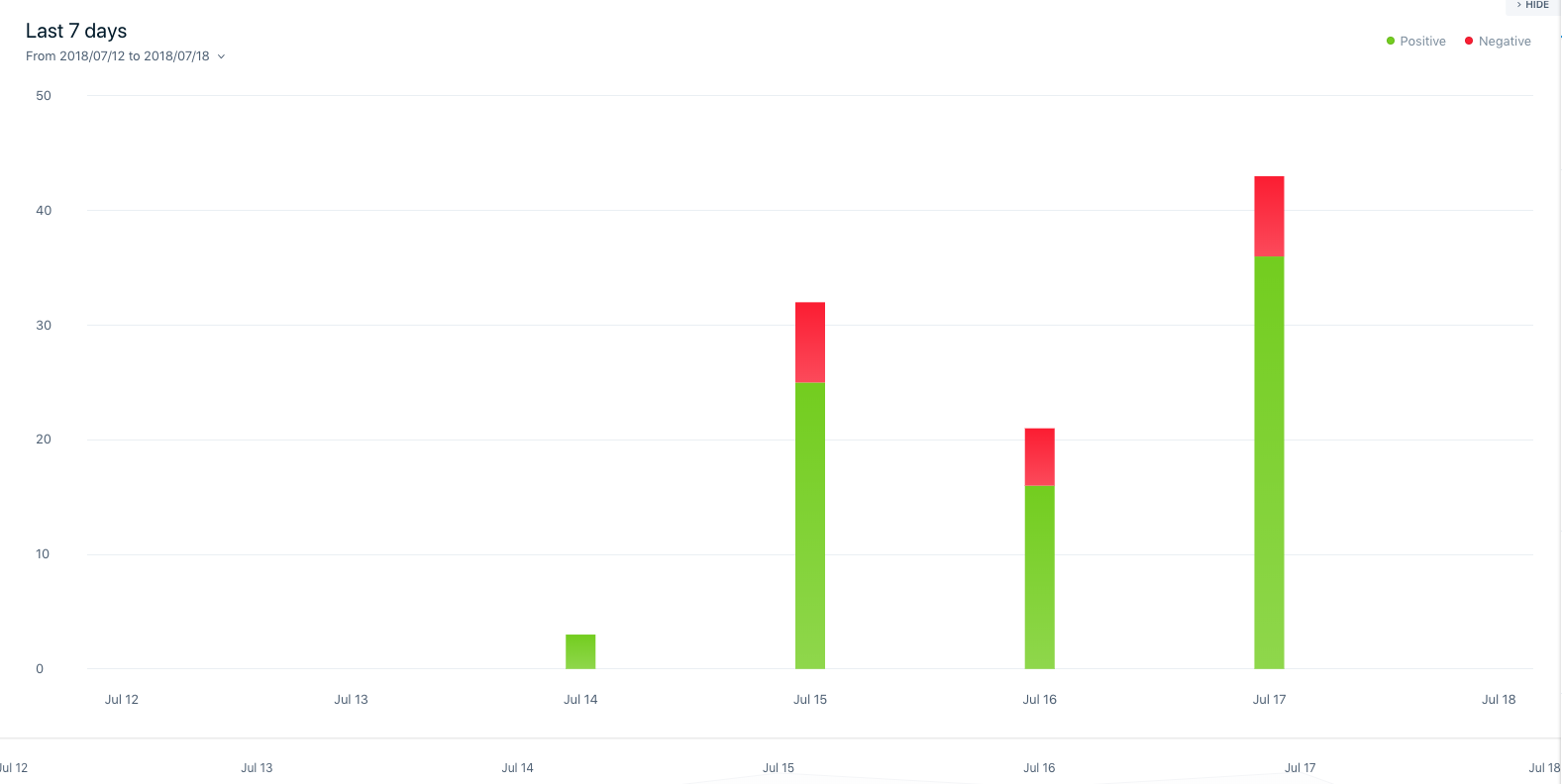 From our analysis, we can conclude that the world had more positive than negative reaction to the French victory and the countries that were the most positive sentiments were: Canada, Nigeria, Chad, Kenya, South Africa, India, Japan and Australia.
A great thing about conducting sentiment analysis is to see what negative things people were saying about the event and try to steer clear of those terms and topics.
Start planning for the next trending event
Large-scale global events have a huge impact on the way we consume shared media, such as Twitter. Sporting events like the World Cup offer unique opportunities for brands to inject themselves into a conversation that's already happening.
There's no time like the present to start doing research and social listening to plan your social media campaigns for the next big global event.
Not sure where to start? We know a great tool that can help 🙂