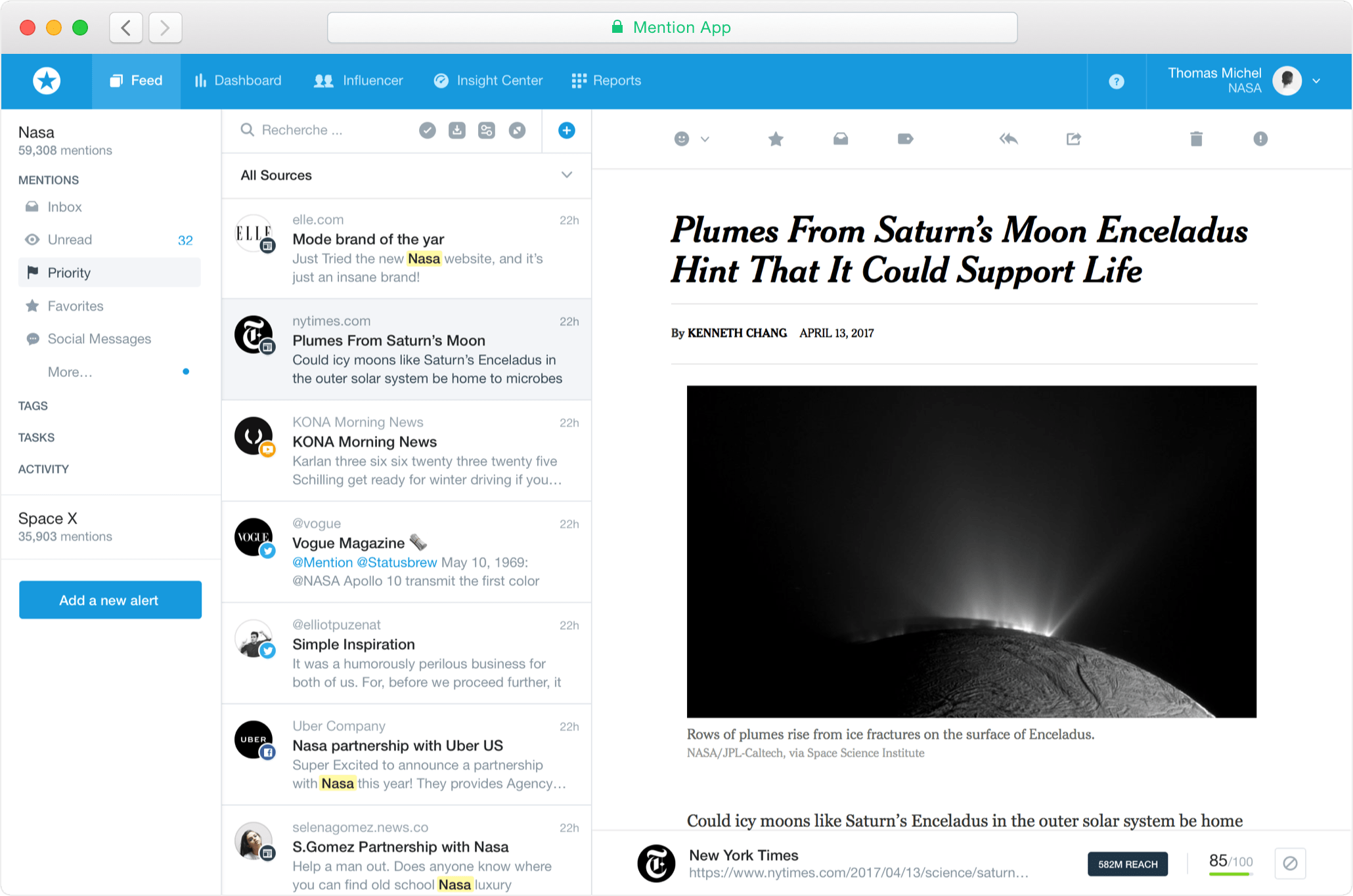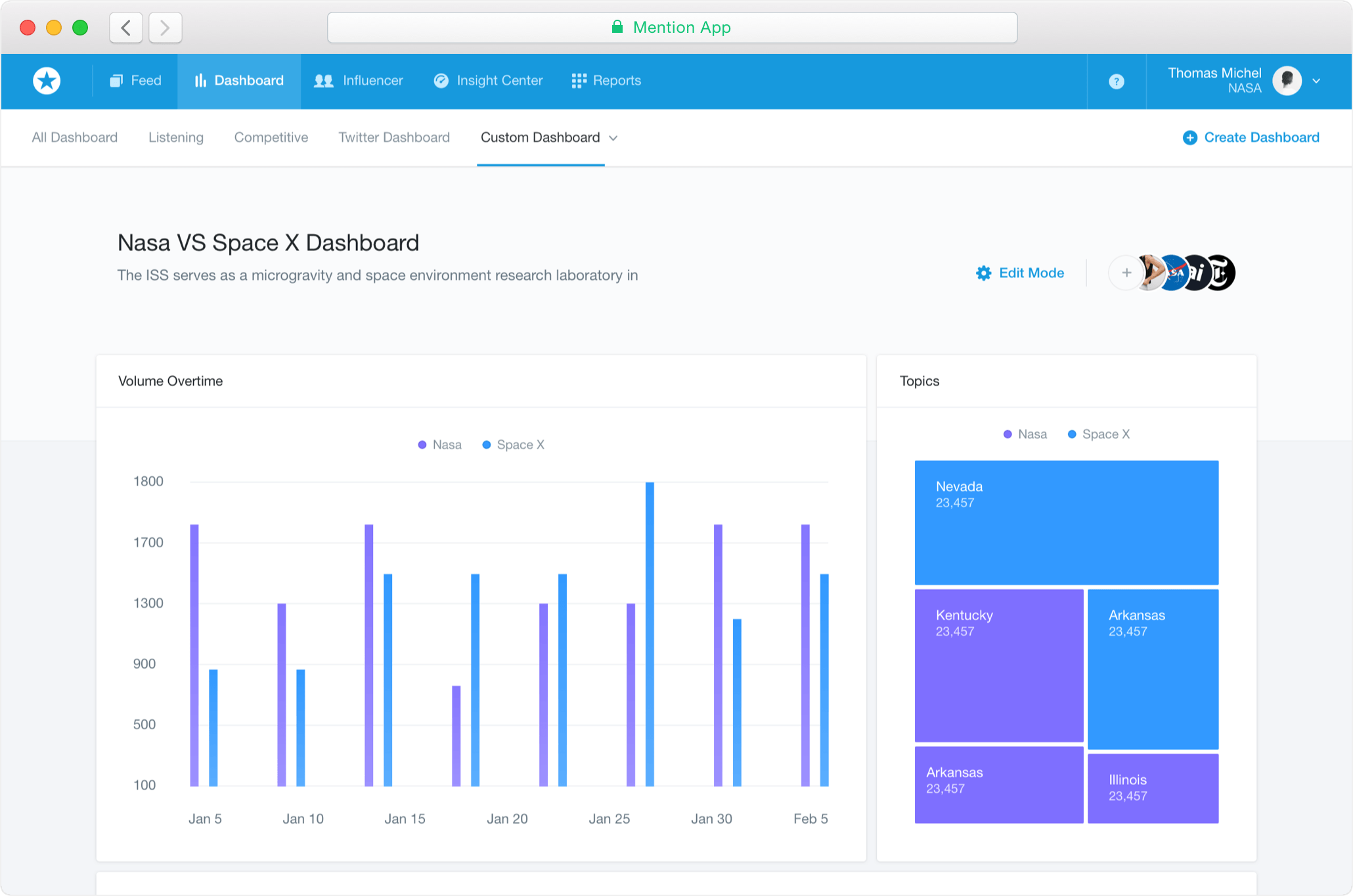 Real-time monitoring for clients
See what's said about clients anywhere online, including social media, forums, news sites, and blogs. Help clients understand their brand reputation online, and provide modern marketing strategies to improve this. All this in real time, so that you're the first to learn about news and events concerning your clients.
Learn how agencies deliver monitoring services
Build Your Client's Brand
Clients look to you to help them make a name for themselves. Improve their social media marketing, find and share new content, and react immediately to important conversations online. Mention's influencer discovery tools let you identify powerful industry voices to help spread your message around the web.
Learn more about influencer marketing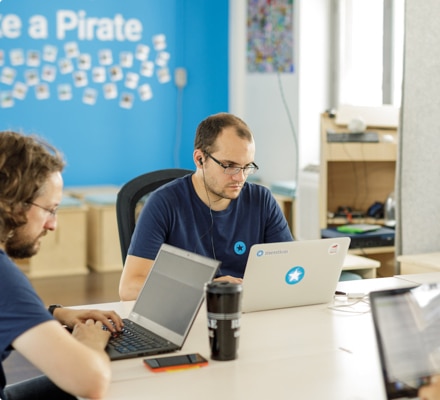 Super Precise Monitoring
Mention's Boolean alerts help you narrow your search, so you only receive results relevant to your clients. Whether you create one alert per client or hundreds, these Boolean queries make your monitoring as accurate as necessary.

Mention's Advanced Alerts also use filters such as sentiment, location, and gender, focus your results.
Learn more about Boolean queries
Create Reports Automatically
Forget about press review and tedious spreadsheets. Mention lets you easily export all data, mentions, and reports to any email address in the world - automatically. Have reports delivered to clients when they want them, without lifting a finger.

Mention's reports can be whitelabeled to include the client's logo (or your own), to provide an even better service.
Learn more about automated reports
''We compared many different monitoring tools, and Mention has the best design, UX, support, and it's by far the easiest to use.''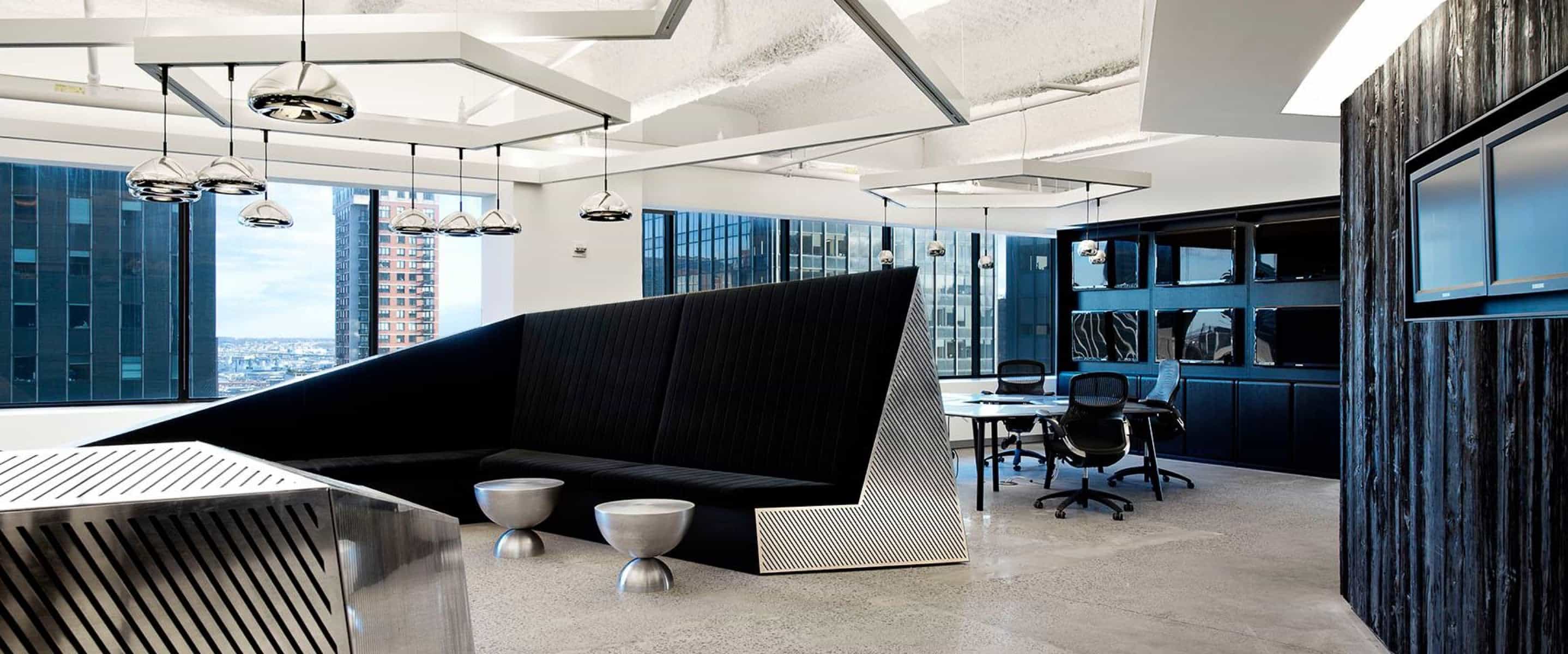 "We want one single tool that lets us provide many deliverables to our clients.
That's Mention."
Agency Resources
Get the tool that lets you listen, analyze, and react to everything.
Best Practices: 5 Keys to a Great Agency/Client Relationship
Download Now
7 Ways Monitoring Can Help Your Digital Marketing Agency
Download Now
The Media Monitoring Guide for Digital Marketing Agencies
Download Now