Identify powerful Facebook users
Facebook is the world's biggest social network. With help from the right influencers, they can amplify your branded Facebook content exponentially.
See who they are
Check out who is mentioning your brand on Facebook. Get an overview of what they're saying on public pages.
Create trust
Collaborate with experts in the same niche as you to build trust with your audience.
Reach a new community
Increase your Facebook followers by borrowing your influencer partners' community.
Speak to the right audience
Put your message in front of Facebook users with similar profiles as your target audience.
Connect with influencers
Reach out to potential content creators and establish a relationship.
Spot influencers first
See which of your Facebook fans are influential so you can prioritize your engagement with them.
Identify and work with powerful Facebook users
Popular Facebook users can amplify your brand's message quickly. Find relevant ones to work with to give your content a boost.
Find influential Facebook users easily
Looking for the right Facebook influencer is no easy task. Use Mention to sift through your conversations to find the perfect one.
Increase trust with your new audience
People now look individuals they trust online for product and brand recommendations. Align your brand with a credible influencer to build your trust.
Connect with influencers effortlessly
No need to track down the contact information of influencers. Reach out to them directly by commenting on a Facebook post!
Reach more people
Need to reach a bigger audience? Work with influential Facebook users to expand your reach.
Amplify your Facebook efforts
With organic reach declining, your Facebook content needs help to reach more people. Mention helps you find influencers easily.
Find Facebook influencers quickly
Power users could already be talking about your brand. Filter through your Facebook mentions to see which influencers are mentioning you.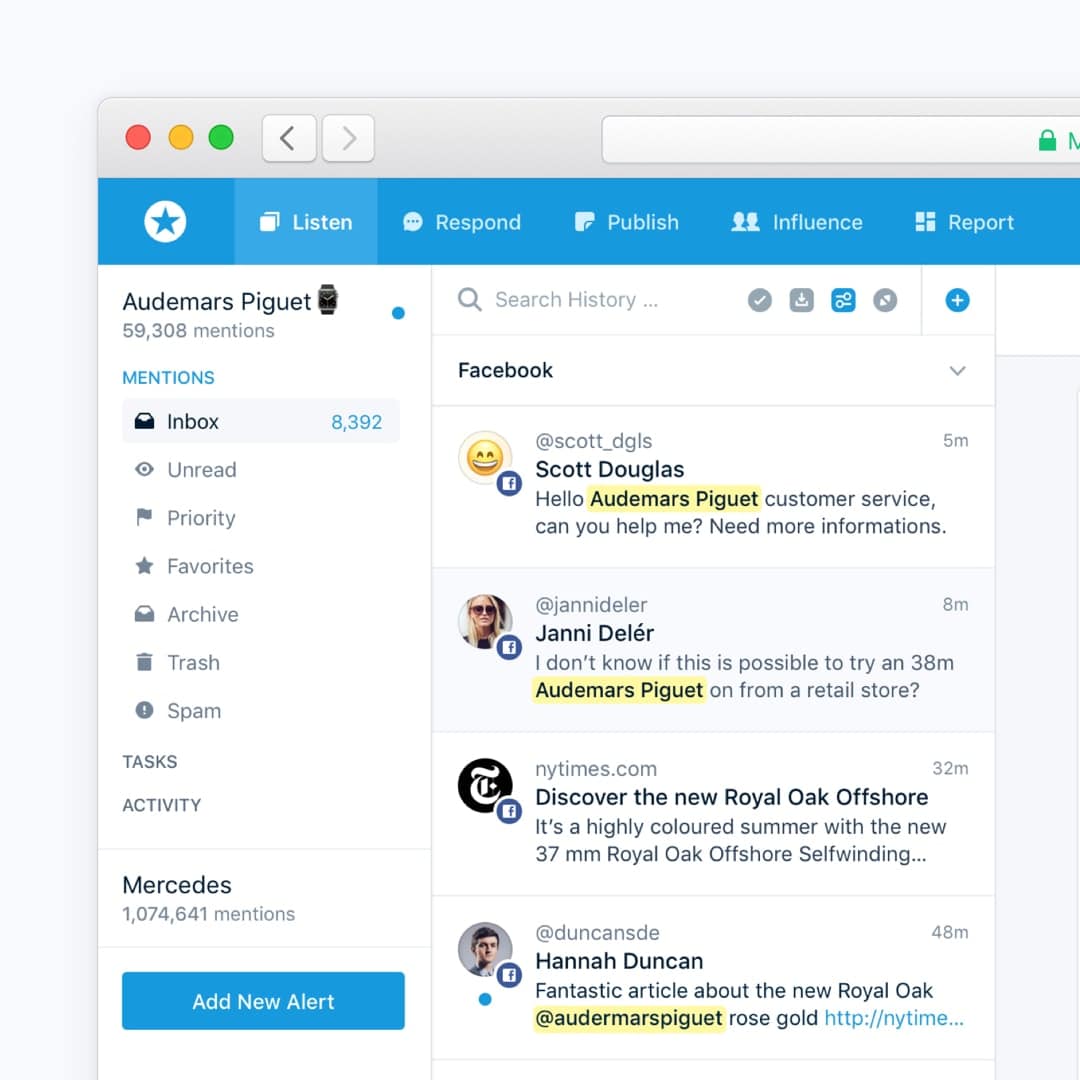 Interact with them right away
Directly like or comment on public Facebook posts. Reply to influencers mentioning you immediately.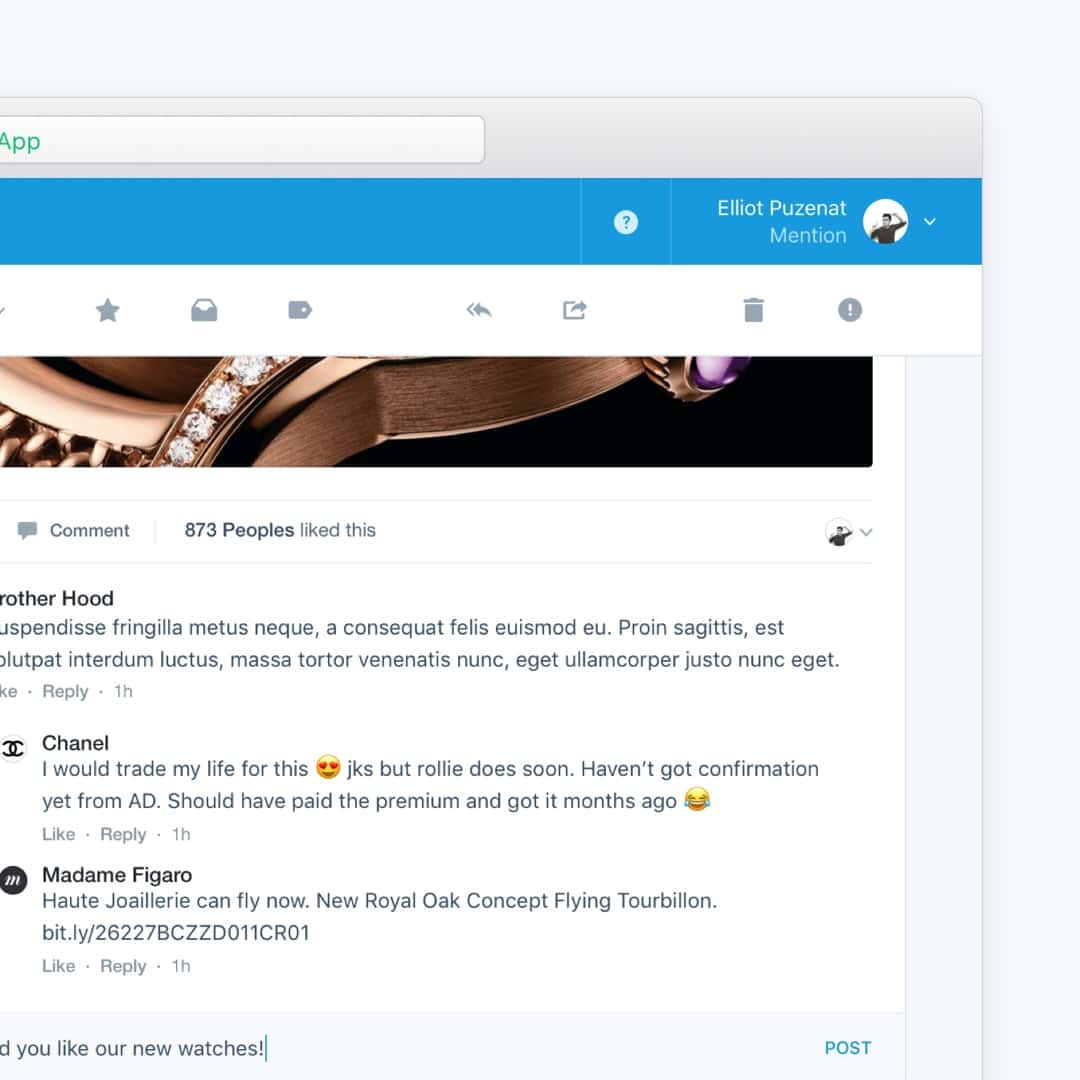 Monitor influencers of competitors
Create an alert of your competitors to keep track of which Facebook influencers they're working with.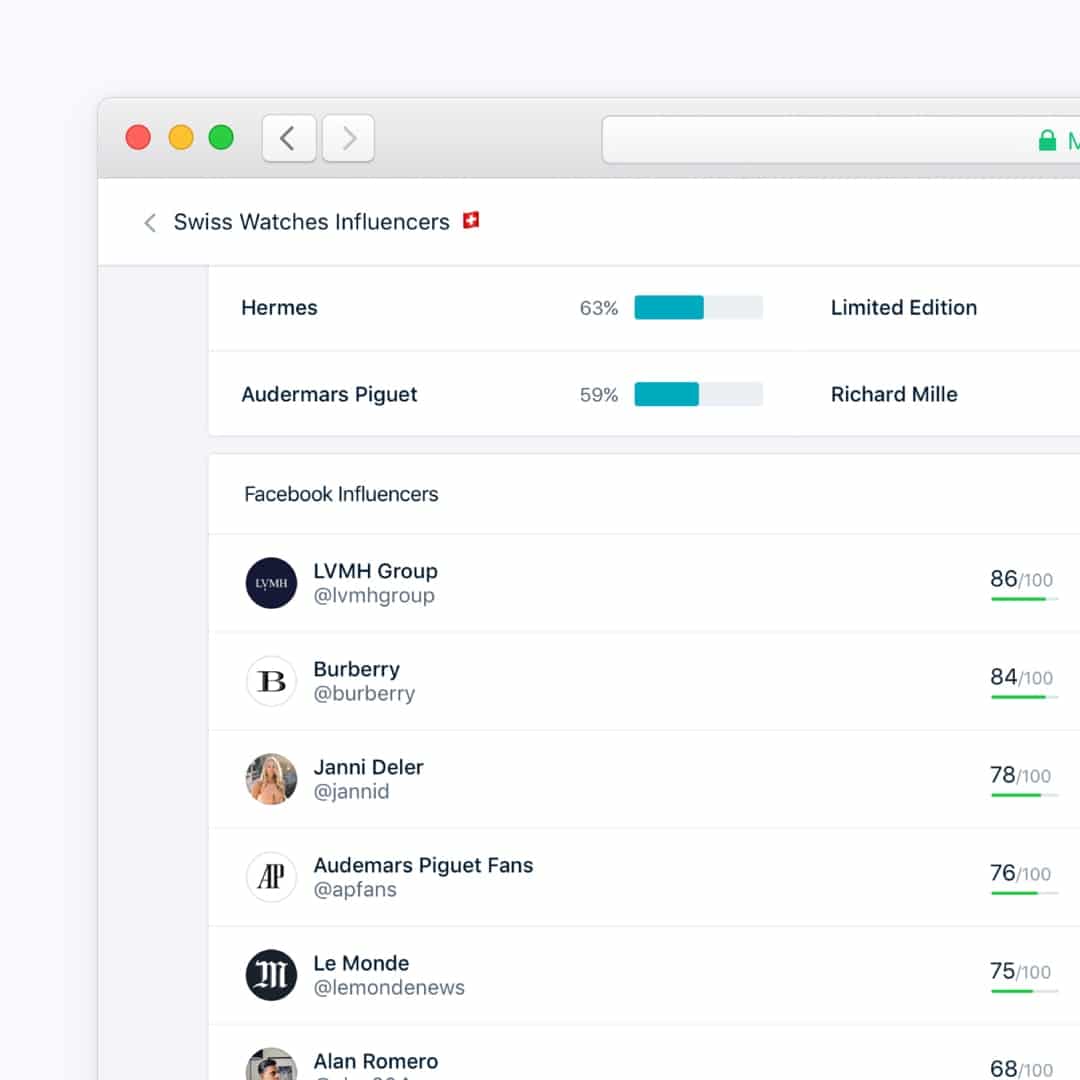 Brands finding influencers with Mention
Check out a few companies that use Mention to find and work with influencers.