Social media listening
Build your social media listening strategy
by staying on top of conversations surrounding

for your brand Request a demo
A social listening tool to get closer to your customers
With Mention, achieve your social media listening goals with our social media listening tool.
📈 Identify trending topics
📊 Get insights on your audience
💁‍♀️ Identify Twitter influencers
Request a demo
Conversation analysis
Mention crawls forums and social media platforms like Facebook, Twitter or Instagram, and identifies every time someone talks about your brand, your products, or a related topic.

Then, we aggregate the information in a social listening report that is comprehensive to you, so you can view key metrics, get qualitative insights and build your social listening strategy accordingly.
Discover Listen
What's Idinvest Partners saying about Mention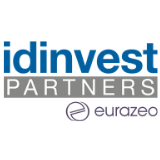 Discover more success stories like Idinvest Partners
Idinvest Partners finances and supports entrepreneurs through various stages of their business development using our cross-cutting expertise in venture capital, growth capital (Eurazeo Growth), private debt, private equity, and primary and secondary investments.