Monitor
Never miss a mention
Easily monitor over 1 billion sources
across the web daily.
Start a free trial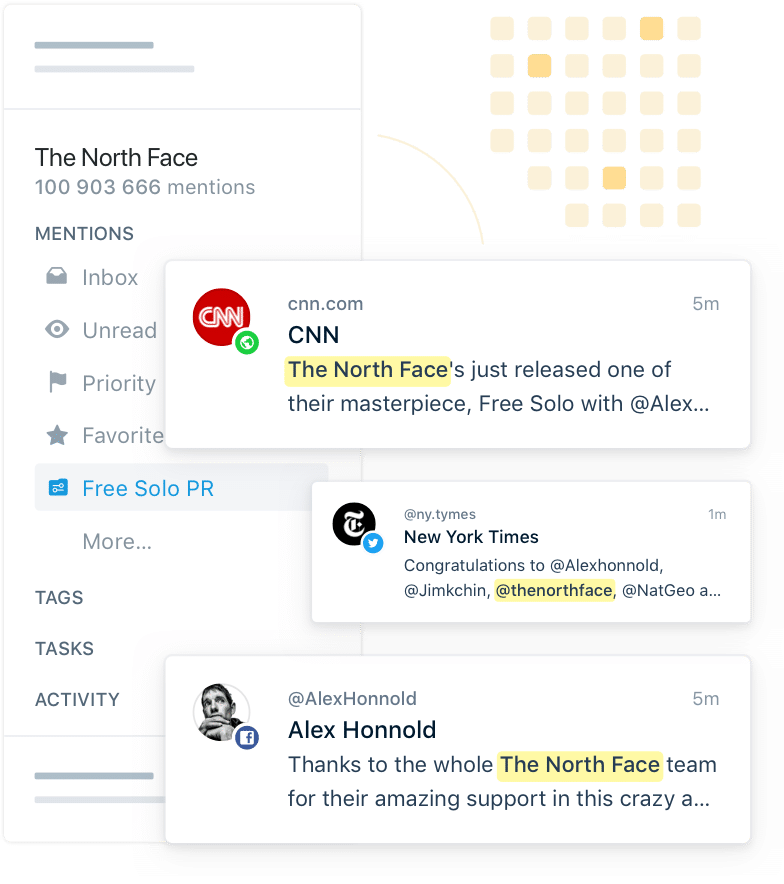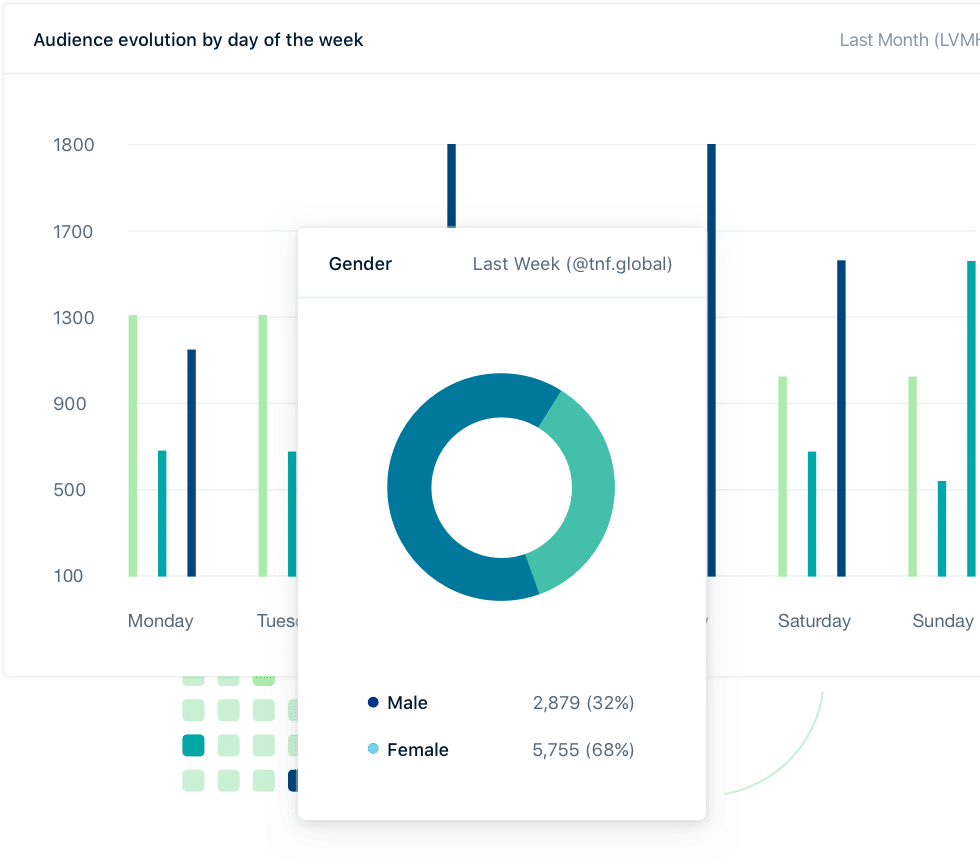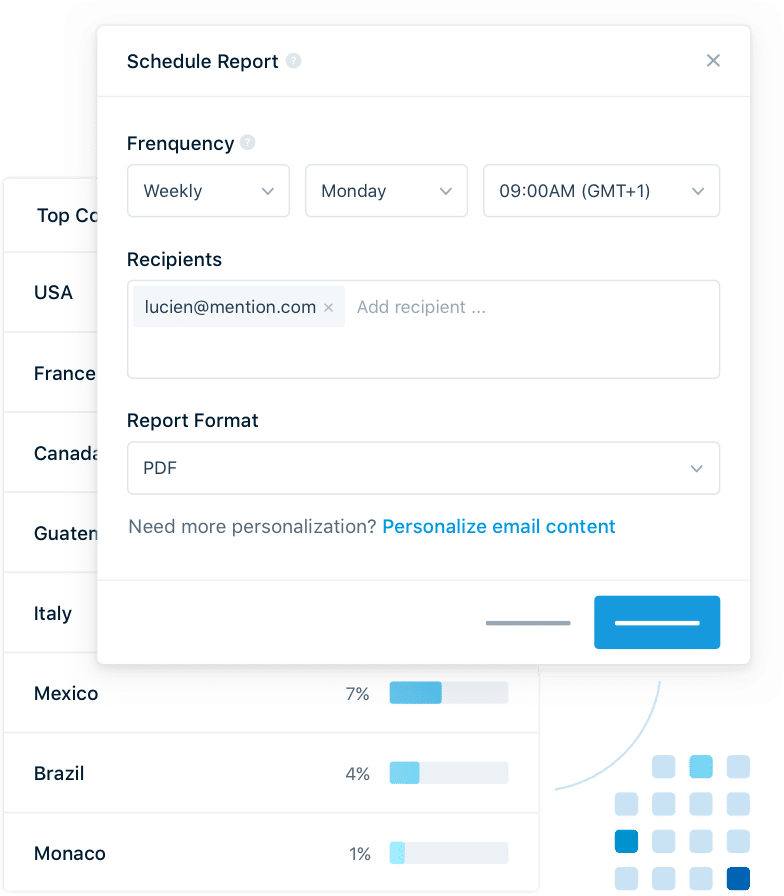 Monitor what is being said online about a brand or a product
Never miss a conversation by monitoring extensive media sources. Focus on what matters by filtering the noise thanks to our Advanced Research, and always finding what you look for with our Smart folders. Receive daily recap with the key information of the day and Spike emails anytime there is a peak of mentions.
Start a free trial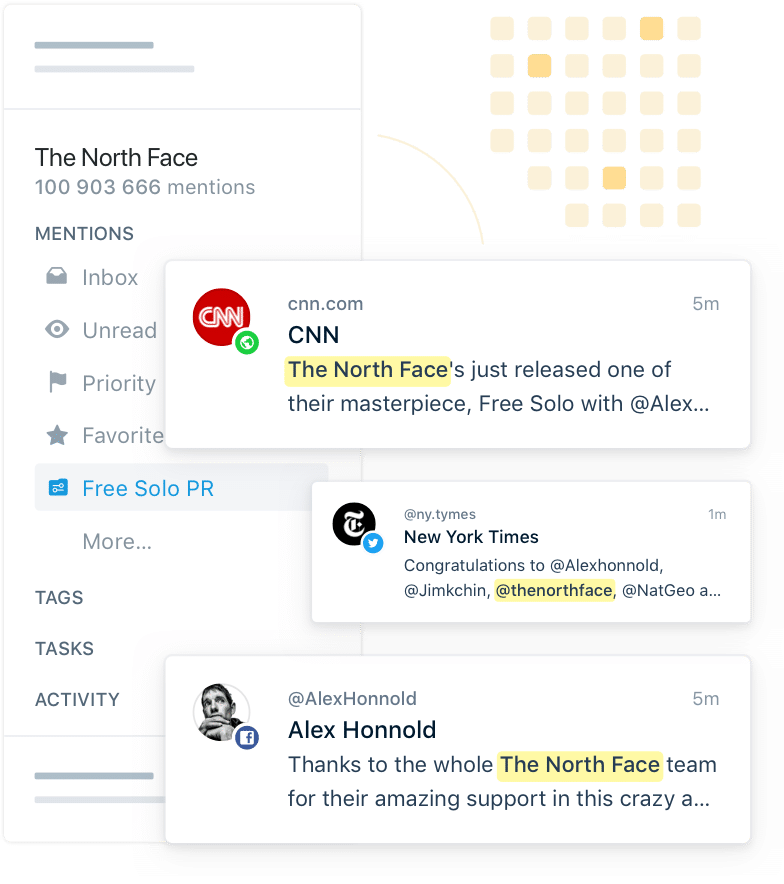 Get organized for precise reporting
The Mention inbox provides you with a stream of data that is constantly being updated within the Feed. Save mentions as either 'priority', 'unread', 'archive', or 'favorites'. The inbox allows you to better organize important mentions for more precise reporting and easier collaboration.
Start a free trial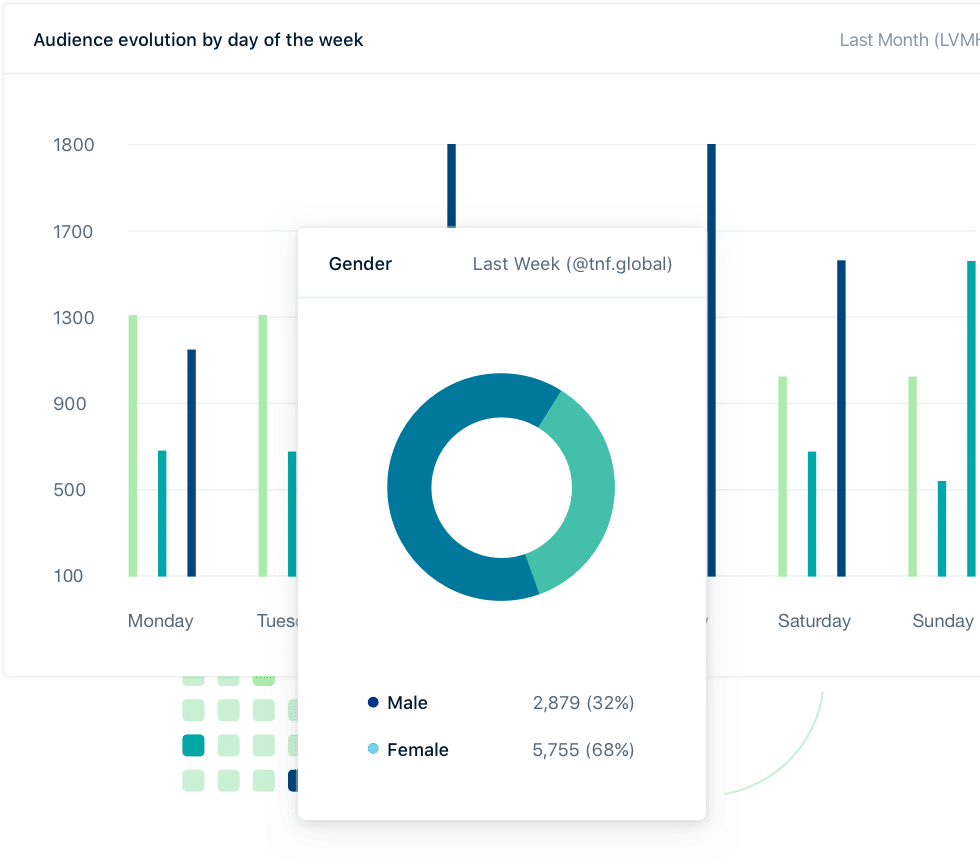 Reduce noise with Advanced Alerts
Through our Advanced Alerts, the Boolean Query enables you to refine the quality of your results. Create queries using up to 2,000 characters and combine keywords and phrases to completely customize your search.
Start a free trial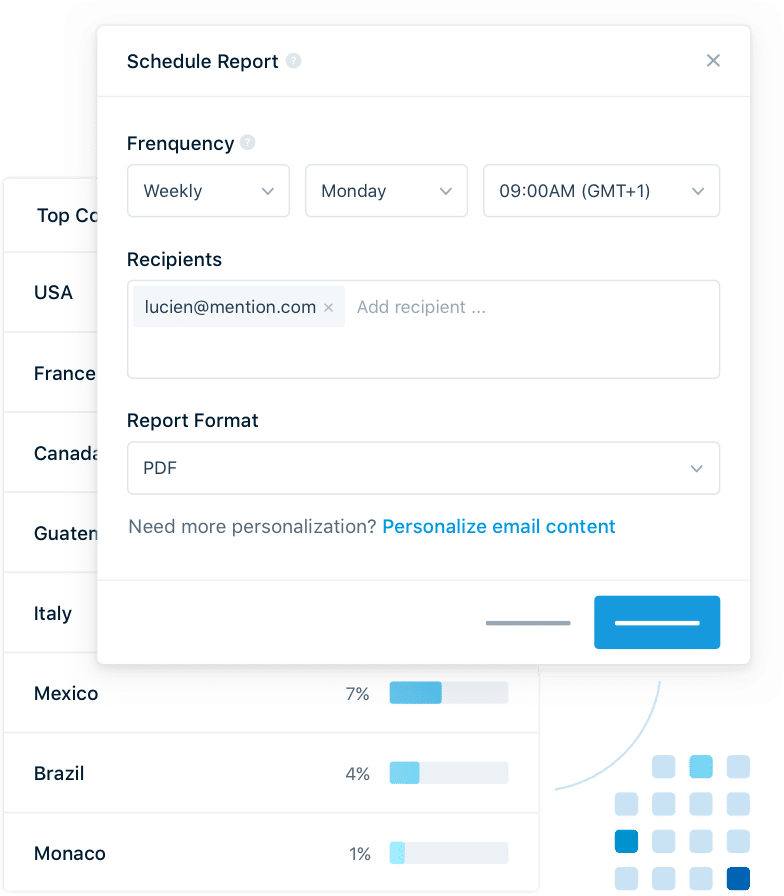 What they say about us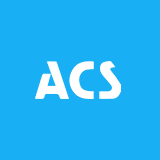 Discover how ACS monitors the web & social media with Mention
ACS is a French insurance company specializing in travel and relocation coverage. They use Mention to know what's being said across the web about their company and related fields. This enables them to adapt their offering, bring answers to their customers' questions, and identify crisis when they start to prevent them from spreading.