Web & Social Monitoring
Relevant insights instantly
Gain full visibility into any topic, brand, or leading figure with our monitoring tool, that analyzes mentions from over 1 billion sources daily
Start a free trial
Stay on top of everything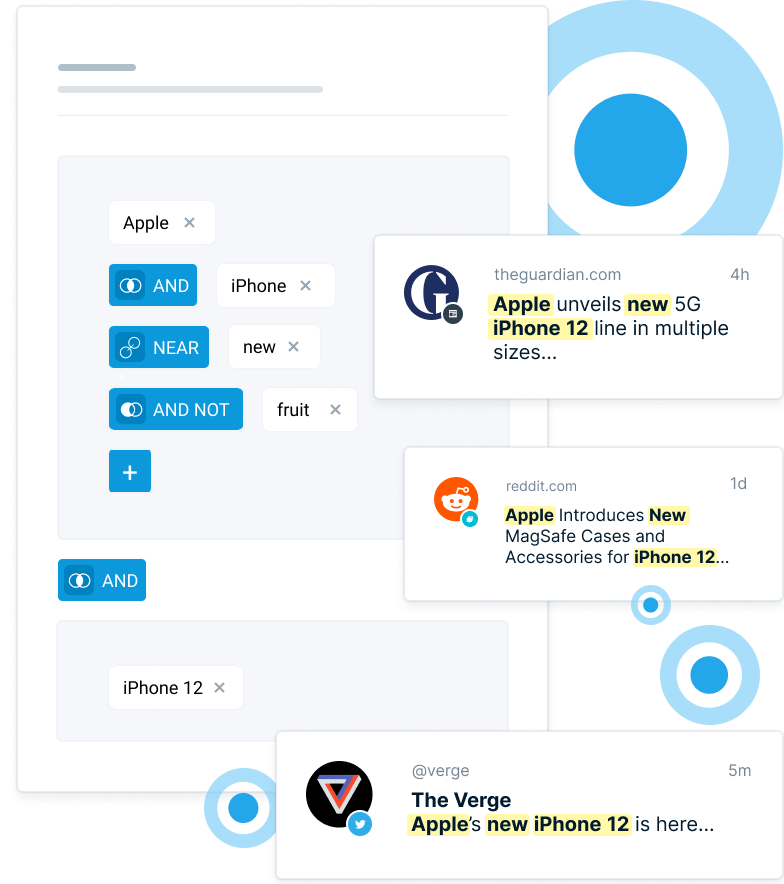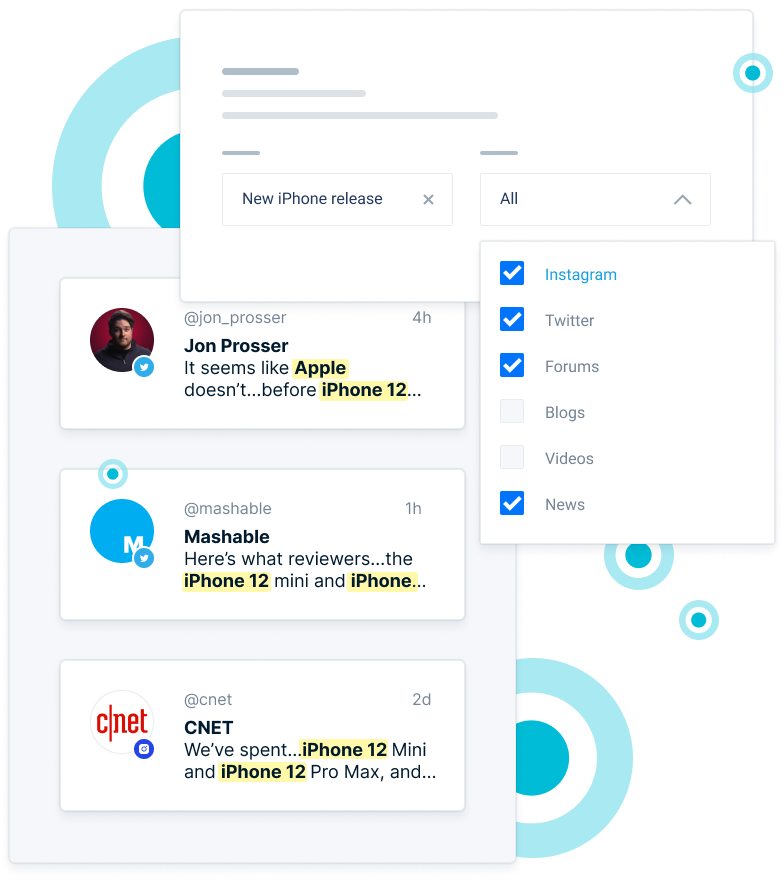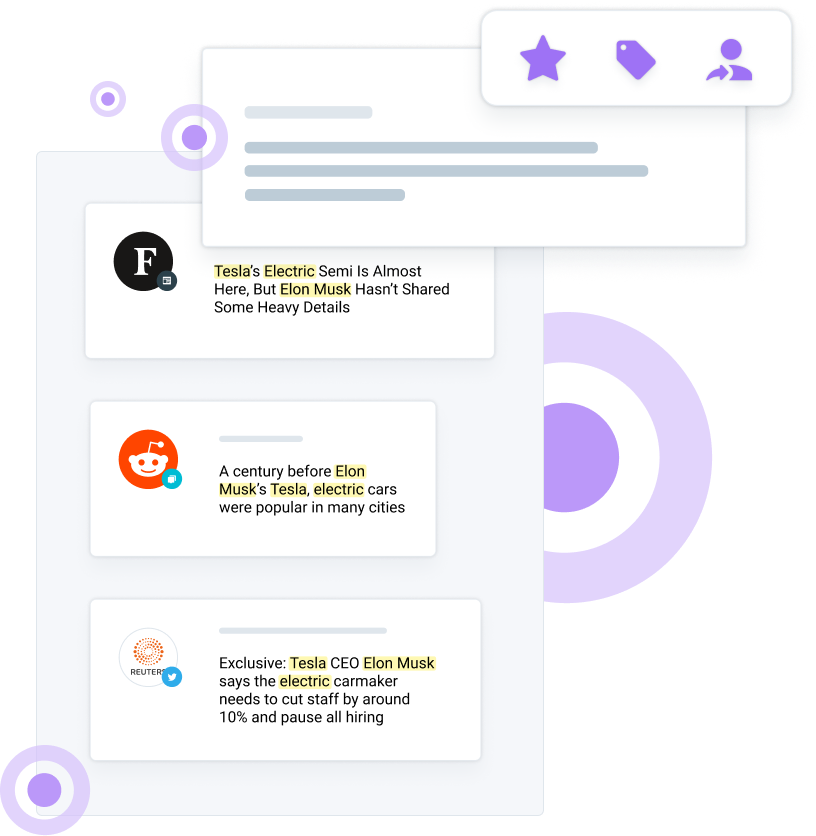 Track any topic in real-time
Whether you're trying to spot emerging trends, protect your brand or watch a whole industry activities, our monitoring tool is flexible enough to let you track anything you need. And that, with the option to fetch mentions from up to 2 years in the past. In your live-updating feed, you'll know at a glance if the mentions are positive or negative.
Start a free trial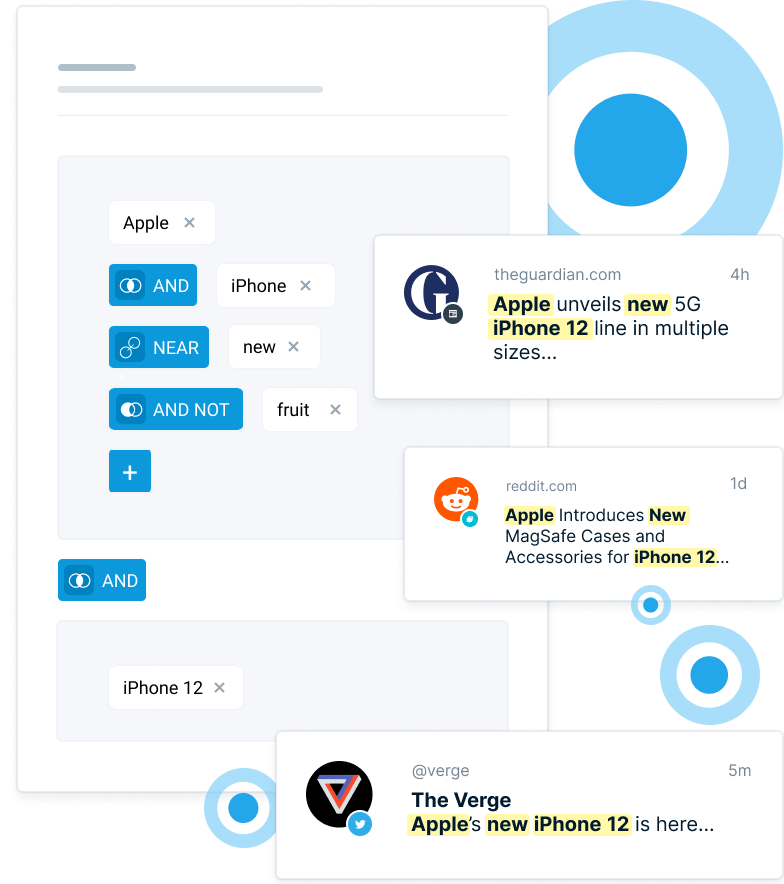 Eliminate the noise to focus on what matters most
No one wants to drown under hundreds of irrelevant notifications. That's why we made it easier for you to track specific keywords and webpages without being bothered by erratic results. Assisted query creations and numerous filtering possibilities help you to fine-tune your research. Once in your feed, valuable indicators like reach or source, along with additional filtering options allow you to focus on mentions that are meaningful to you. You won't waste hours sorting out your mentions ever again.
Start a free trial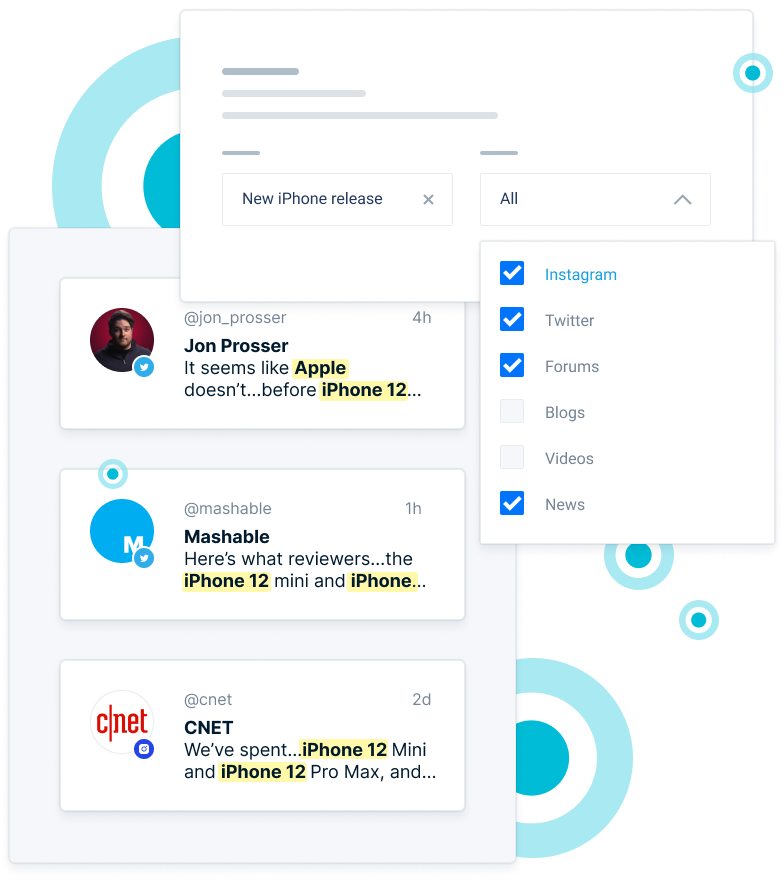 Work smarter
From collaborative features to organizational hacks, collecting mentions with Mention also means productivity and team work: from smart folders, to tasks, assignments, auto-tag features. When it comes to sharing the mentions with your team or external stakeholders, anything's possible: in-app, by email, or exported as a list.
Start a free trial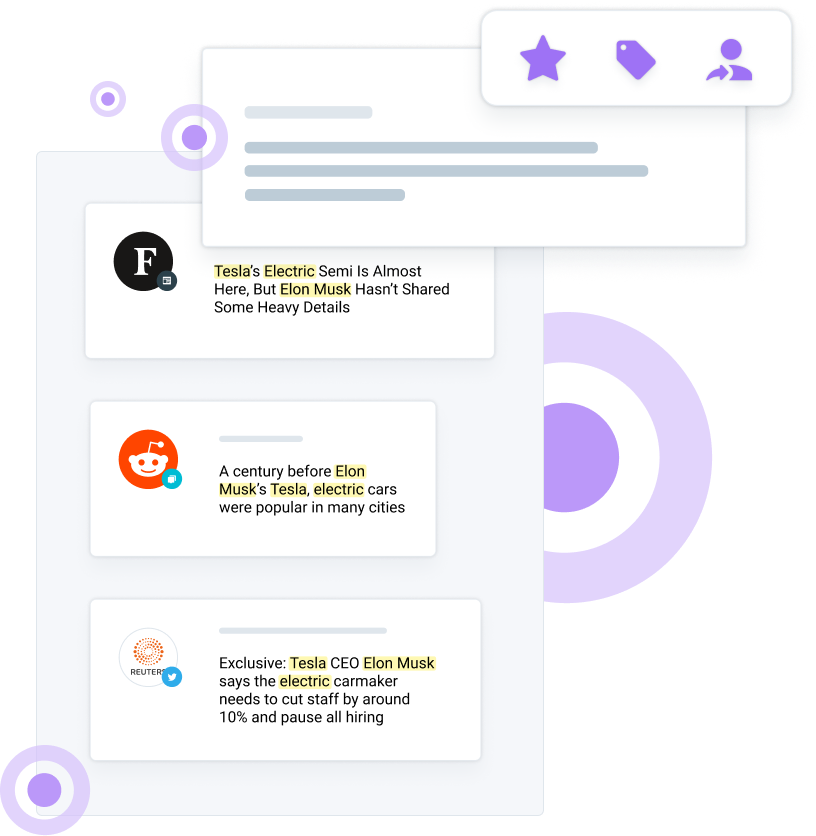 What's inside Mention Web and Social Monitoring tools?
Basic Alert
Quickly monitor any topic or brand with the help of the robot assistant that will suggest you additional keywords, hashtags, and countries to observe.
Standard Alert
Boost your monitoring of any topic with the query builder to help combine keywords and boolean operators.
Advanced Alert
Optimize the power of Boolean Search and completely customize your monitoring, using up to 2,000 characters.
Feed
The live-updated stream of all the mentions collected from extensive web and social sources, monitored pages or review sites.
Spike alerts
Get notified anytime there is an unusually high volume of mentions matching your query
Seamless Integrations
Receive your Mention notifications on Slack or generate an RSS link from your feed.
What they say about us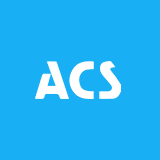 Discover how ACS monitors the web & social media with Mention
ACS is a French insurance company specializing in travel and relocation coverage. They use Mention to know what's being said across the web about their company and related fields. This enables them to adapt their offering, bring answers to their customers' questions, and identify crisis when they start to prevent them from spreading.
Frequently Asked Questions
What kind of sources can I monitor?
Mention crawls extensive sources across the web such as forums, blogs, news and review websites, as well as social media channels like Facebook, Twitter (X), Pinterest, TikTok along with LinkedIn company pages.
Can I monitor hashtags?
Sure! We even recommend this as a best practice for social media such as Instagram and Twitter! If you use the basic alert, the assistant will also recommend hashtags associated with your keywords.