Online media monitoring
Track earned media

with our Monitoring tools

& measure the impact of your PR campaigns Request a demo
An online media monitoring tool that fits your needs
With Mention, we guarantee you will achieve your monitoring goal - whether that's news media monitoring, social media monitoring or web monitoring as a whole.
📈 Discover industry trends
📊 Measure your campaign performance
❤️ Learn what people love or hate
Request a demo
Web & social media monitoring
Mention crawls extensive sources across the web such as forums, blogs, news and review websites, as well as social media channels. This allows us to identify every instance when a keyword of your choosing is mentioned.

Once the media tracking has been done, we aggregate the information in a comprehensive way, allowing you to see the key metrics - or review each mention to have a more detailed view.
Discover Listen
What's Twotone saying about Mention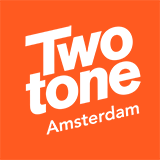 Discover more success stories like Twotone
"Mention enables the Twotone team to serve our clients with an informed analysis of not only our own efforts but objective evaluations of competing and complementary brands in our industry. Before Mention, we wasted time on chasing inaccurate data, were left lacking real insight and, frankly, were simply less pro."