Find the most relevant influencers for your brand
Pinterest has always been hovering just under the surface of nearly every leading social channel. Its influencers generate high conversion numbers, and also drive web traffic for the brands that they choose to promote.
Identify influencers easily
Filter your Pinterest mentions by influencer score to prioritize who to engage with.
Find the right ones
Create a list of influencers with their interest, hobbies and activities.
Reach out to them
Start a conversation with them directly by following or contacting them.
Create meaningful relationship
Develop trust with influencers and start collaborating together.
Develop your brand presence
Increase your Pinterest brand awareness by reaching your influencers' communities.
Spot successful content
Monitor important KIP's for each collaboration posts made by influencers.
Identify Pinterest influencers to power your digital strategy
Boost your presence by working with the right Pinterest influencers to promote your brand in their content.


Identify influencers
Pull a list of Pinterest influencers that share the same values and synergies than your brand. View their key information and activity at a glance.
Reach new people
A Post mentioning your brand from the right influencer can increase your brand awareness. Find the best one to promote your brand.
Generate more business
The relationship that influencers have with their followers allows them to easily recommend a brand or a product — it's time for your brand to stand out.
Earn trust quickly
Pinterest influencers are well-known and established in their communities. Collaborating with them helps you build credibility and trust with a new audience.
Find influential users that are right for you
To get the most of Pinterest and its influencers you need to track the right data. Mention helps you identify the best ones for your brand in different ways.
See which users are influential
Easily filter mentions by influencer score to find the most influential people talking about your brand or specific keywords you monitor.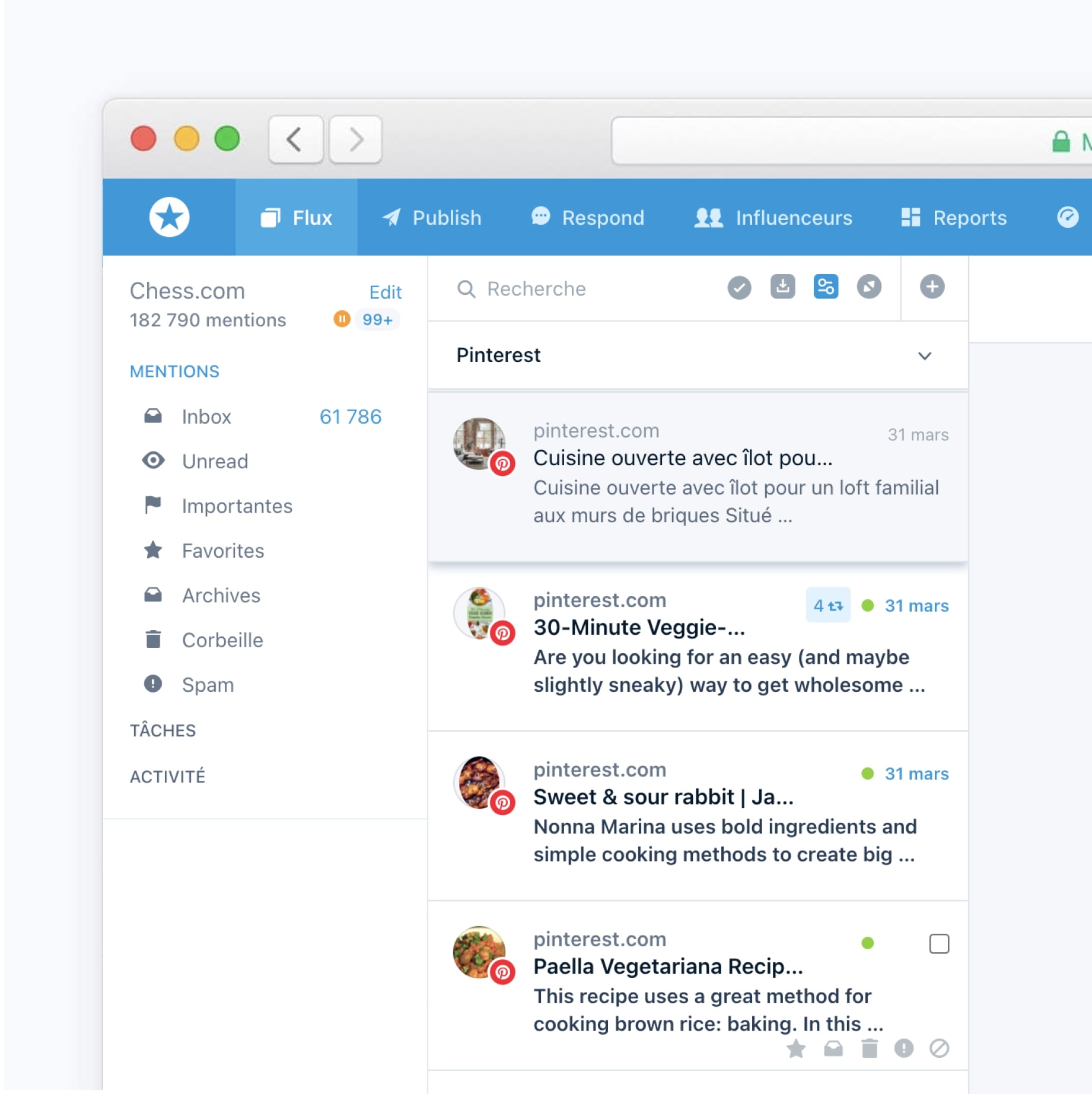 View the posts in detail
Mention shows you the entire Pinterest posts. Have a closer look to what influencers are sharing and creating.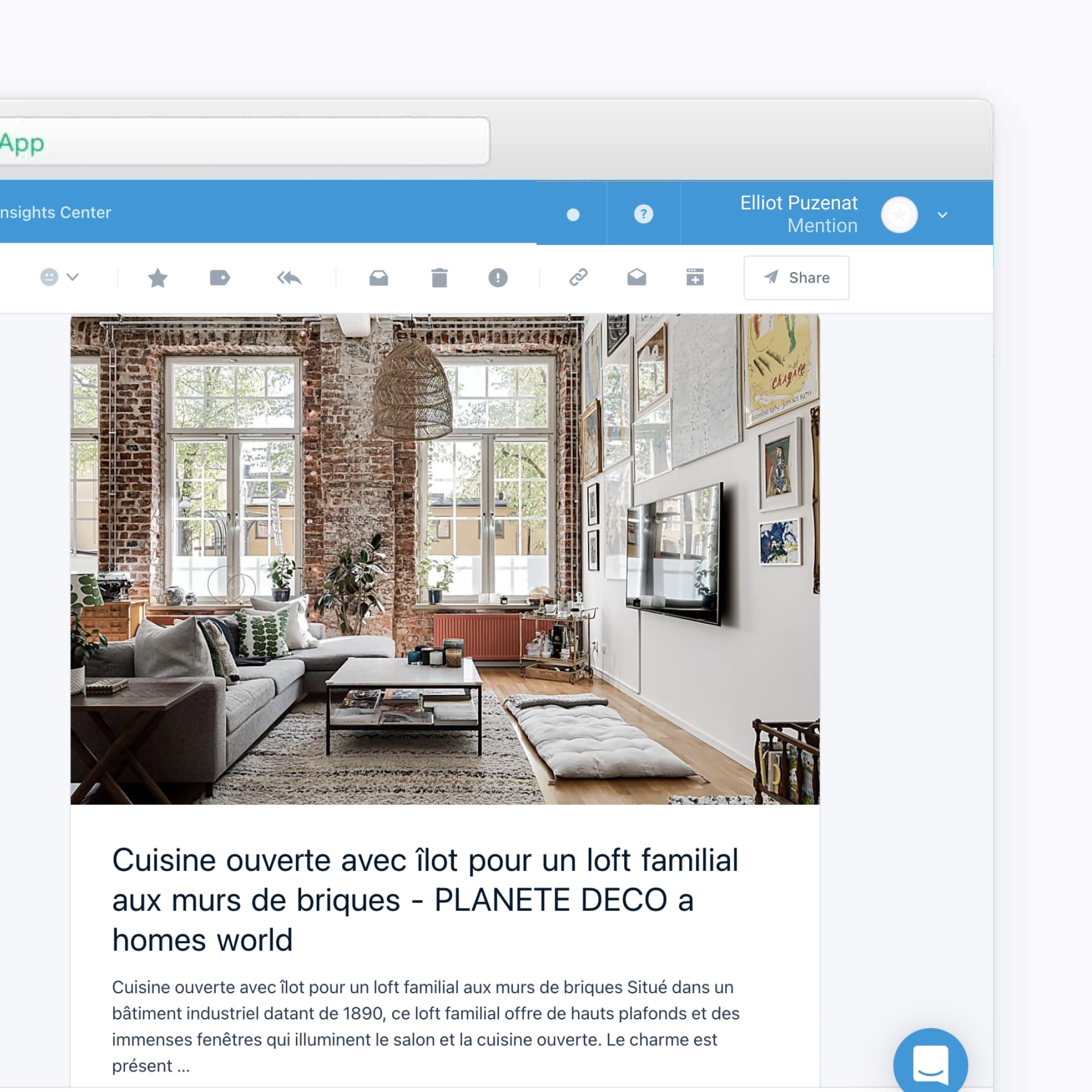 Monitor important KPI's
Make sure their content reach the great audience by monitoring KPI's such as Volume, Sentiment, Language, Topics, etc.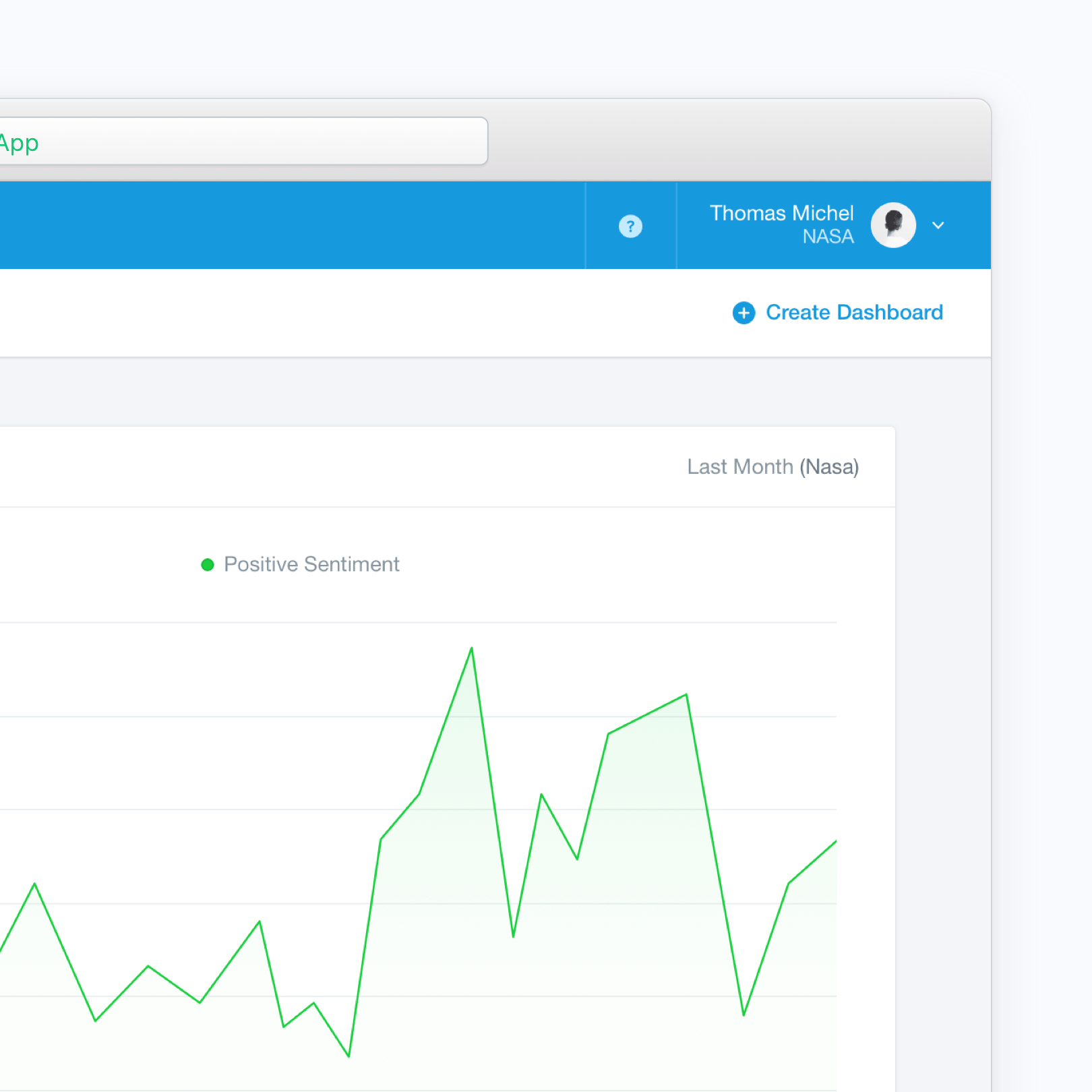 Companies finding influencers with Mention
Check out some brands that use monitoring to spot the right influencers for them.