It might not look obvious, but every customer service inquiry, message, and complaint – is an engagement with your company.
Every page click, website visit, and opened email is also an engagement. Even online searches that picks up your brand or one of your products is a chance to interact with your customers. 
If customer service is done right, people will start showing their enthusiasm for your brand from word of mouth advertising on social media to traditional blog posts.
Customers are people who purchase something. Turning happy customers into brand advocates – therefore – means using a customer-centric approach.
Brand advocates are customers who have a deeper relationship with your brand and want to share their positive experience with others. This kind of customer is especially important for brand survival, but these relationships don't happen accidentally.
To leverage these advocates, you'll want to build almost a 'cult' around your business and engage them for ongoing commitment, satisfaction, and success.
This involves online brand management and creating an effective strategy that promotes your brand and ensures customer loyalty.
In order to do this well, here are 6 useful tips to help you improve brand engagement and keep customers loyal for longer.
1. Engage through your website
Your website is the biggest asset of your online business.
Customers come here to shop, to get information and insights about your brand, sign up for events, participate in online discussions, create their member profile, etc.
This is where you can build long-term relationships with customers and encourage them to take action with every website visit. In your turn, you need to deliver tangible benefits to your visitors.
One of the best ways to implement this is to create a membership-based website.
There is a lot of membership software that will help you automate your daily administrative tasks and setup all pages you need on your website.
MembershipWorks holds true for that. This kind of tool is a must-have for running a membership organization and engaging its members.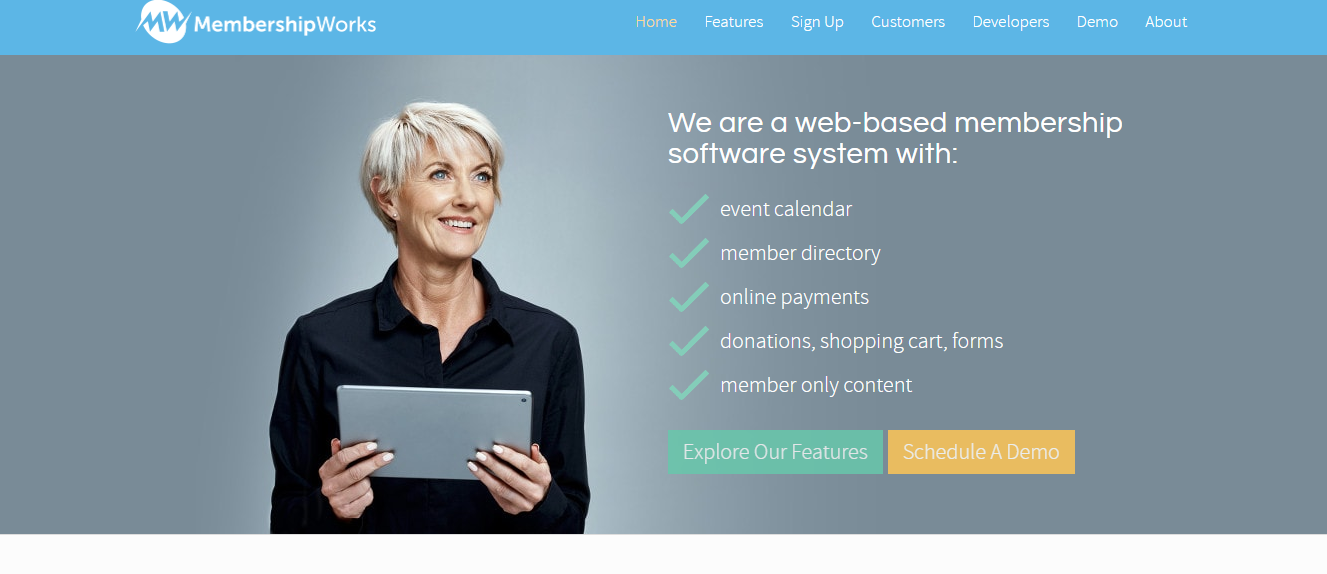 Another important thing is to design an intuitive navigation.
This ensures that people can easily find your products and/or services which further means that they are likely to convert into brand advocates. Moreover, 76% of customers like websites where they can easily find what they need.
Here are some tips to help you improve your navigation:
Keep your navigation menu simple and easy to to understand
Use popup triggers for your menu items so viewers can better understand what the link is about
Integrate search on your site – 50% of customers don't purchase as they can't find what they are searching for
Clicking the logo should always lead back to the home page
Include all contact information in the footer
Left-aligned text is more readable than center-aligned and right-aligned
Make links be distinguishable from regular text
Show descriptive notifications and help messages
The scrollbar should be visible for users
Use Google Analytics to track your site navigation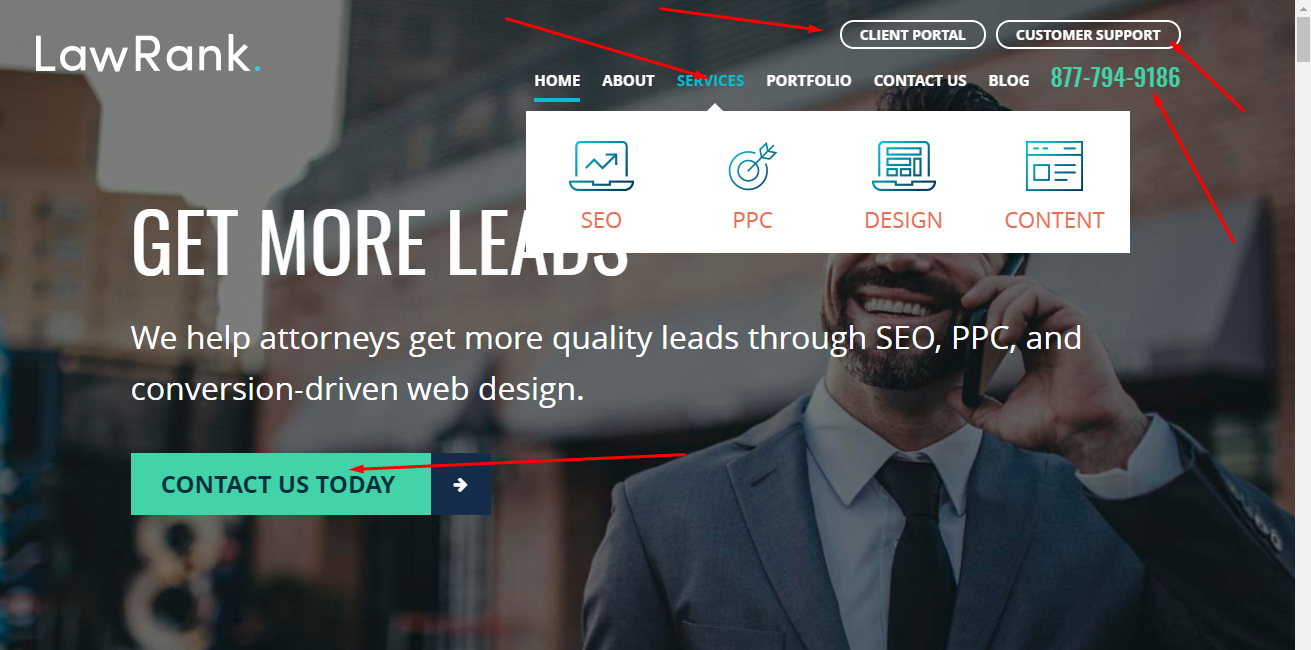 Let's look at a good example of intuitive navigation from LawRank: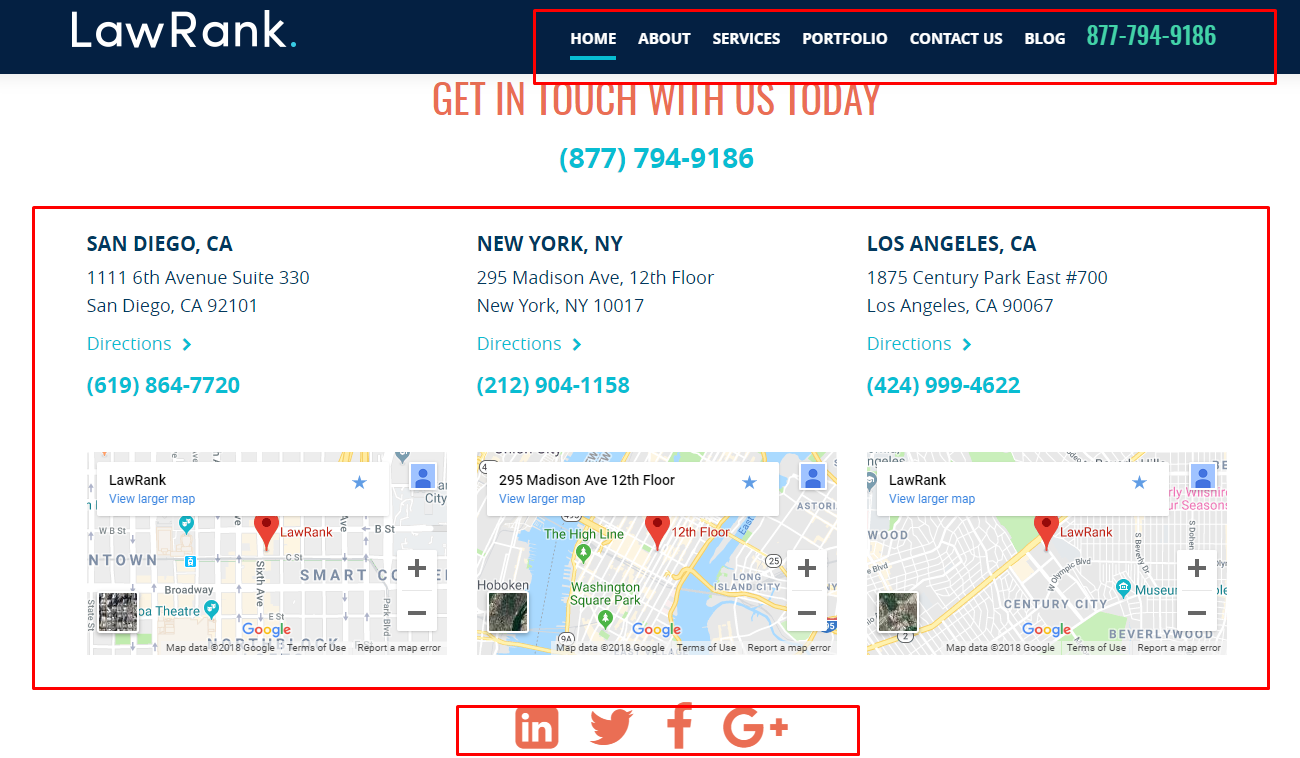 If your business is large enough, and you have people who pay more than others, offer them a VIP experience. For example, you can give them an access to new products, services or a special event before they are available to the public. This recognition and gesture can motivate most customers.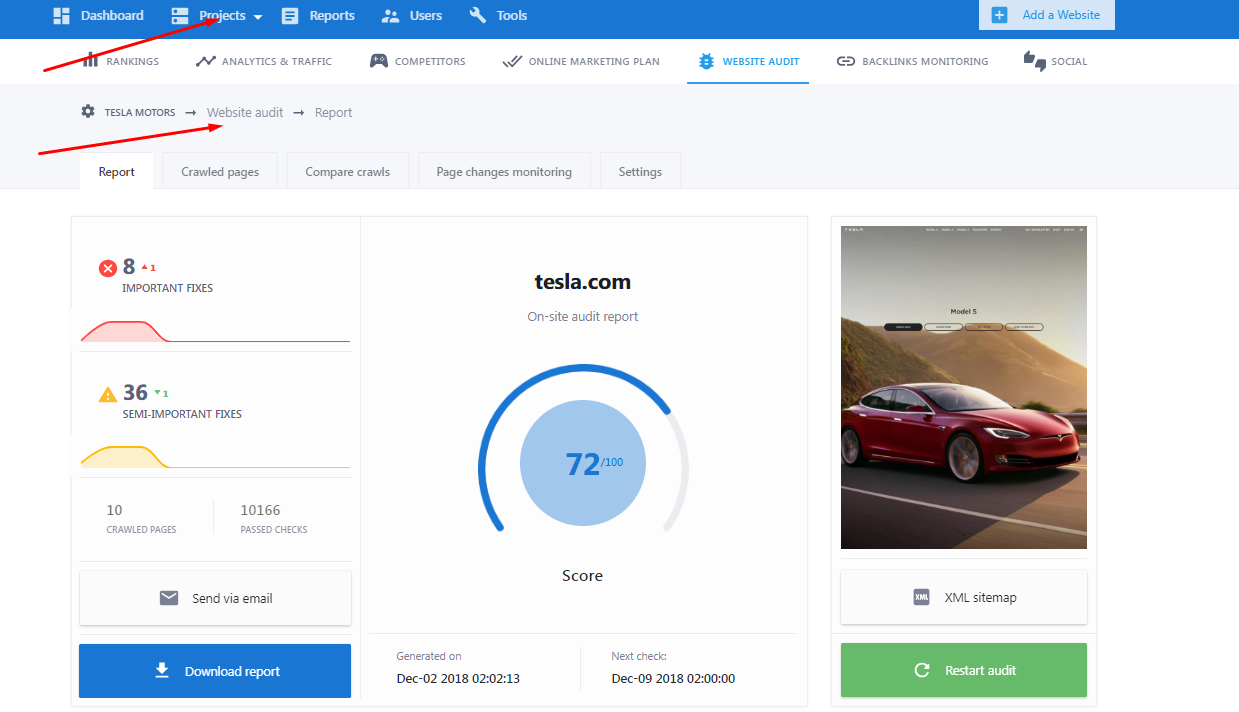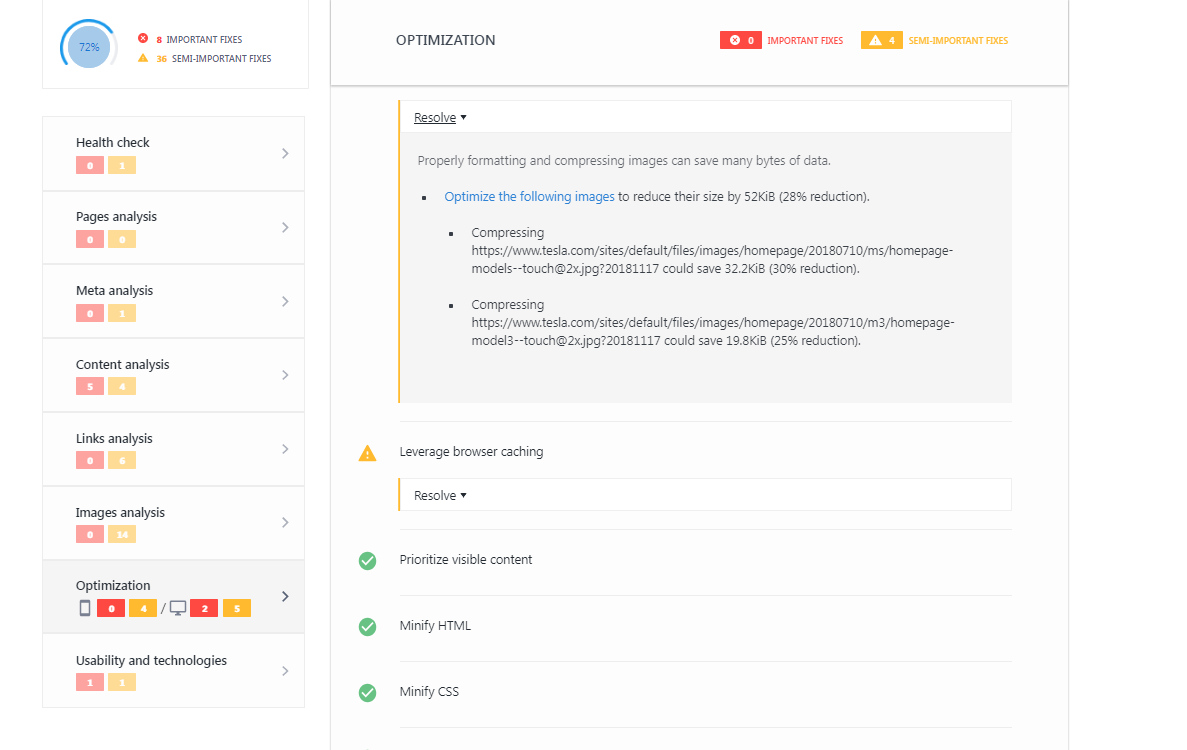 Ensure your website is in top condition
To make sure that your website works well for you and looks good on desktop, tablet and smartphone, use SE Ranking website audit tool to crawl all of your website pages (even those that are closed from indexing and sub-domains) and flag all possible issues together with actionable recommendations how to fix them.
2. Create member-centric content
Developing fresh content is a priority for your brand, but it is important to understand what type of content your audience wants.
Building user personas is one of the most effective ways to define your target audience. You can find out what kind of people visit your website to develop content that resonates with them and encourage content sharing.
Creating these profiles is also a great way to optimize your website for Google search as you better understand keywords they will typically use in search.
Here are a few tips on how to create a good user persona:
Get insights from your website analytics: check out where your users come from, what keyword they use in search and how long they stay on your website
Use social media for market research: here is where social listening can come in handy
Create profiles with your team. Involve your team, including customer service, marketing, development, and sales to build user profiles

Engage anyone within your brand who interact with customers and have access to customer data

Ask questions: conduct different surveys and interviews to get a deeper insight into your customers' needs and define a clear buyer persona

Use Quora to ask questions
Another way to develop fresh content on your website is to engage a number of volunteers, staff, blog writers or even your customers to create content. You can even give the best content providers an administrative access to write and upload content to your site on a regular basis.
You can also offer exclusive content like the behind-the-scenes of product development or previews of upcoming products. Tell stories and case results about your products or services, and how they fix customers' problems. Instead of your brand doing the talking, let your brand advocates tell their stories using any type of content.
Here is how Glotzer & Leib, LLP is doing that: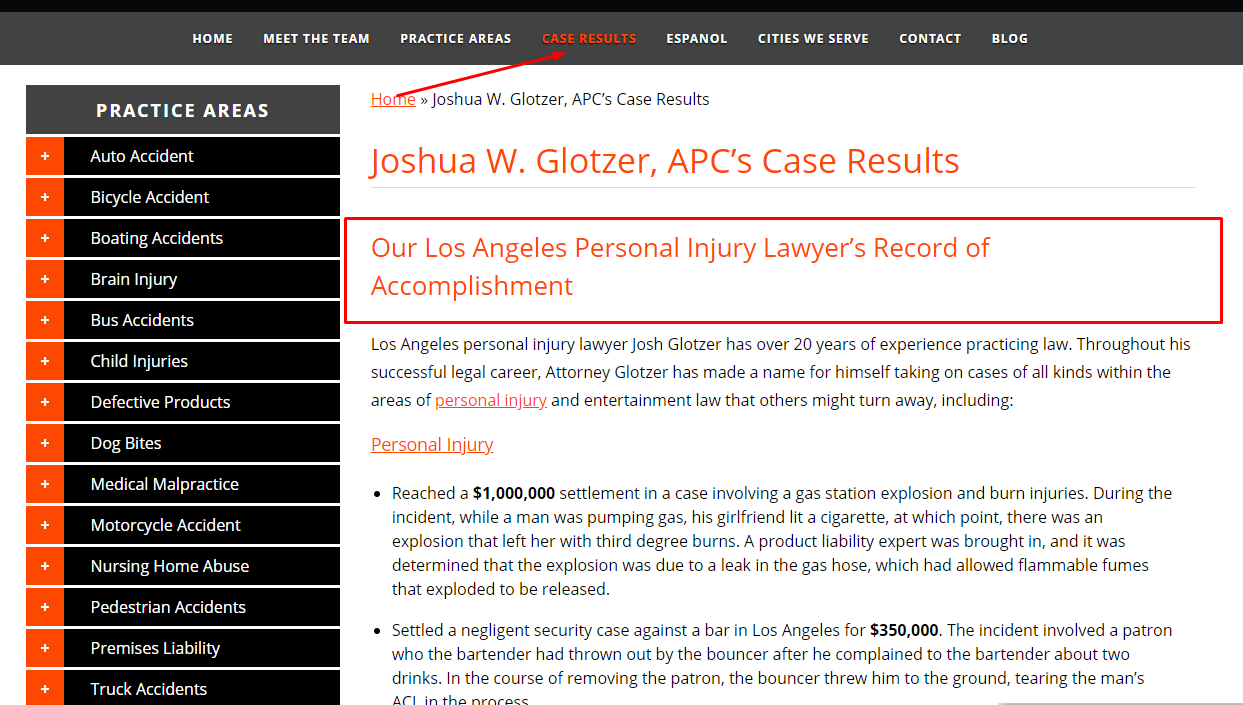 3. Conduct surveys and contests
An ideal way to engage your brand advocates is to run different contests.
For starters, offer them to vote for their favorite product, and reward them for participation.
Another option is to conduct surveys and ask for their feedback. You can pose survey questions on your site and your social profiles to increase conversions. Survey Anyplace is a great tool to create engaging surveys.
Once you get every piece of feedback (you will find a lot of complaints and suggestions), try to respond to each feedback in blog posts, social accounts, and your newsletter. Show them what you've improved in response to customers' feedbacks.
You can also survey your customers for research purposes. For example, after each visit to the Hilton Hotel the Hilton Surveying program offers to rate the service.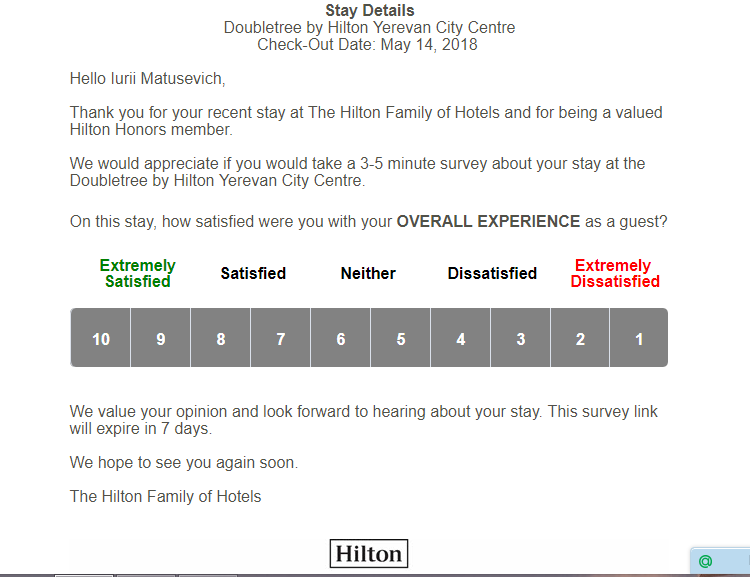 4. Go local
Proximity is an important factor that affects consumers decision to make a purchase at a brick & mortar store.
According to this study, 80% of people make purchases within 20 miles of home. Nowadays, people prefer buying more online than going out for everyday purchases – but their money still go local.
So if you have a locally-based company, you should do the best to engage with the local community. You can organize local groups, regional meetings or host a local event for your customers. Addtionally, you can hold a contest for your customers that will increase their interest and make them engage by getting the reward for their participation.
Product tours allow you to educate customers and show something useful about your products. Any two-way communication is a good chance to engage with brand advocates, ask for their insights and opinions, show interesting trends and make them active in your online communities.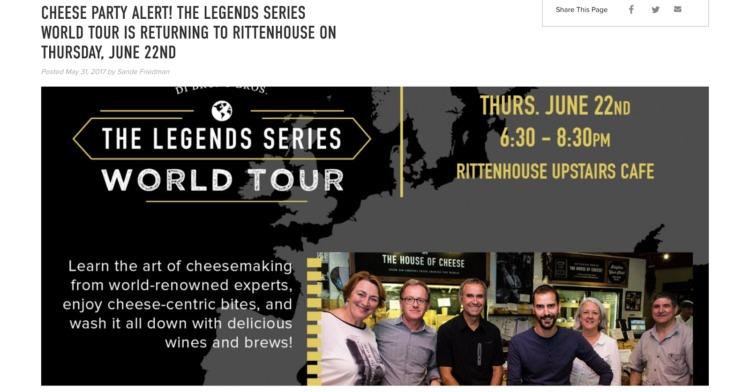 Here is how Di Bruno Bros implements this strategy through their blog to organize the local event at their store. They use their products to grab the attention of their potential customers and involve brand advocates who teach the history, culture, and techniques in making, aging, and selling cheese.
5. Leverage social media
It's a no-brainer – social media is the stamping ground where brands fight for loyal customers.
It's also one of the most effective ways to engage with brand advocates.
Based on this study by Hubspot, 71% of people are likely to buy something based on social media referrals.
It is important to promote social media engagement with people you know, like and trust. The more you engage, the higher chance people will share their experiences with others.
Starbucks is one of the juggernauts when it comes to turning customers into brand advocates. They actively engage with their customers by regramming and commenting their content to their 17.2 million followers. They reward their customers for advocacy, like giving a personalized Starbucks cup or saying thank you for promoting their products.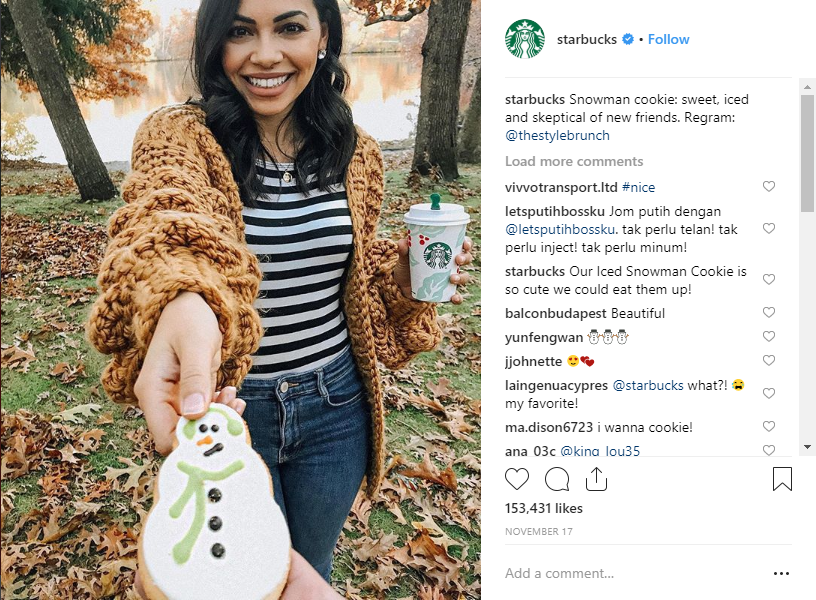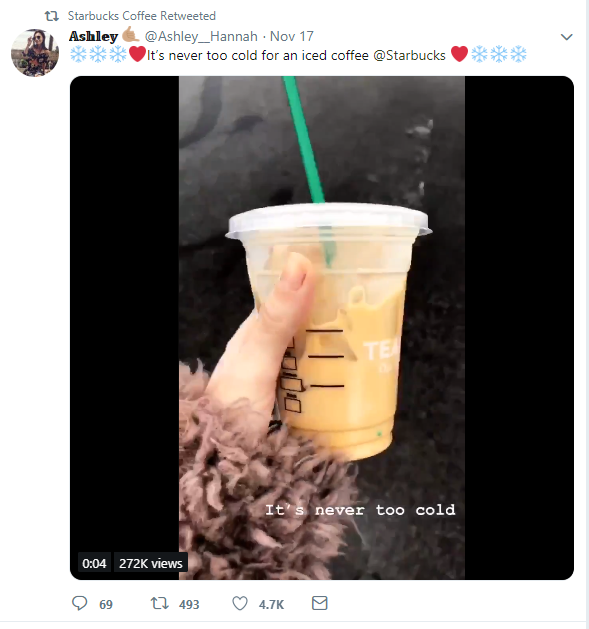 Last but not least, venture out on different social media channels. Facebook and Twitter may be the biggest and most obvious ones but there is an array of other networks – your target audience can be there too. Try Snapchat, Reddit, Slack Groups, Instagram.
Do some research and create a strategy before you decide to create a presence on a brand new social network. You don't need to be on every one of them to have a strong social media community.
6. Offer extra benefits
Once you know who your loyal customers are, it is high time to show them your appreciation and offer extra benefits for their advocacy.
For example, you can offer them some discounts, upgrades, free products or extra bonuses based on points that they've generated through their purchases. Give exclusive offers during holidays, on a birthday or other special events that will encourage your customers to interact meaningfully with your brand.
Referral programs are a good way to reward your loyal customers and motivate new ones to join the community. A good example from Canada Hair that offers weekly sales and coupon codes to keep them engaged.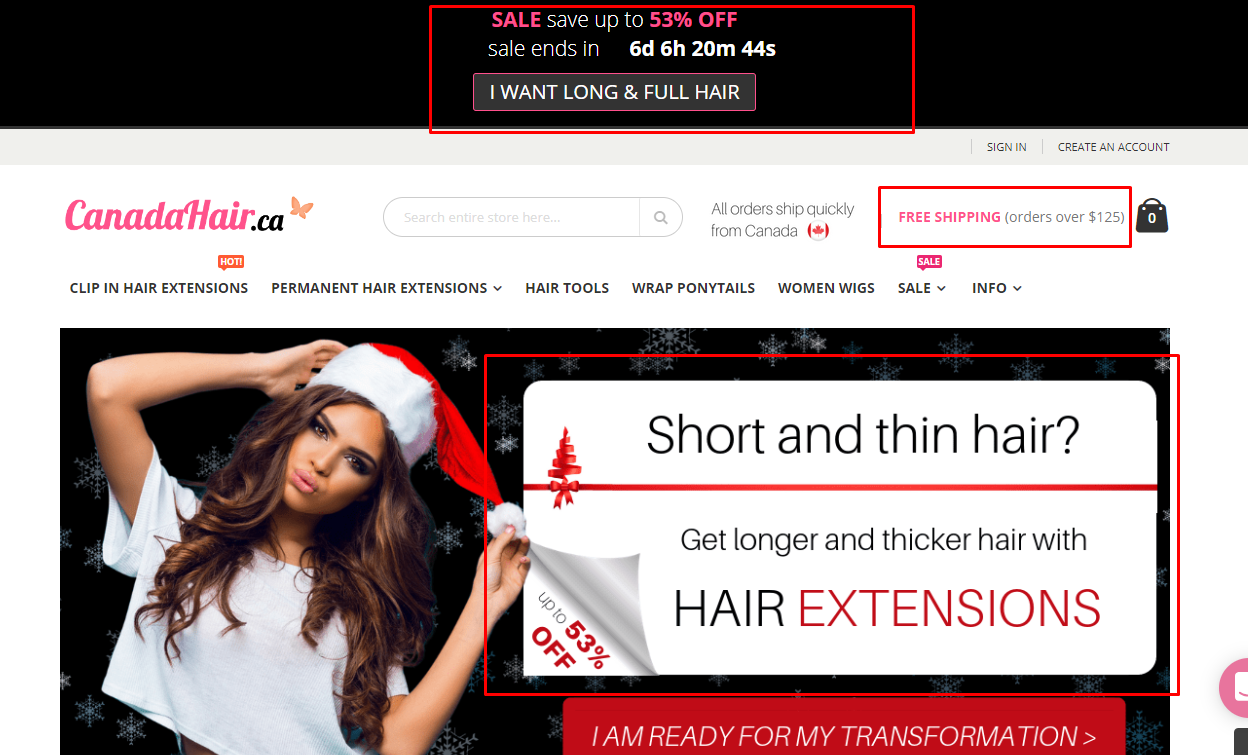 Over to you
An army of brand advocates is your secret weapon in winning the competition and improving brand visibility. If you want to expand your business at a much faster rate, think about them as "members of your community", but not as "transactions waiting to happen".
Try to add more value to the customer experience, and start playing the long-term game. Only with a personal touch and acts of recognition and appreciation, your brand can drive people to loyalty. The happier they are with a brand, the longer they stay with you. Share your thoughts in the comments!