Customers buy with their eyes – visual content communicates product value much better than lengthy text descriptions. However, when buying online, customers can't take your product to a changing room (even though some AI tools help replicate this experience). Any other solutions?
By harnessing product videos, you can help customers imagine how a product looks and works without visiting your brick-and-mortar locations.
This video type can be a powerful tool to boost conversion, increase engagement, and build trust online – you already know that.
However, it takes a lot of effort to create an actionable video marketing strategy and launch effective videos that help achieve those goals. In this article, we want to help you with this task and equip you with the right strategy as well as show some examples of effective product videos to inspire your action.
We have done all the heavy lifting with research, so you won't waste your time browsing the Internet in search of inspiration and tips. Sounds promising? Then, let's start!
Types of eCommerce product videos
Video as a content type is diverse and can be used for different purposes – your eCommerce brand can also benefit from using different product videos. Let's review some options to consider.
Product explainer videos
Explainer videos focus on showing your product in action, describing how it works and what challenges it helps solve. Product explainer videos can be a strong part of a startup's marketing strategy, especially if you want to show a complex product in action.
Explainer videos present your product's unique selling point and the benefits it offers. Most product explainer videos are animated, like this one below.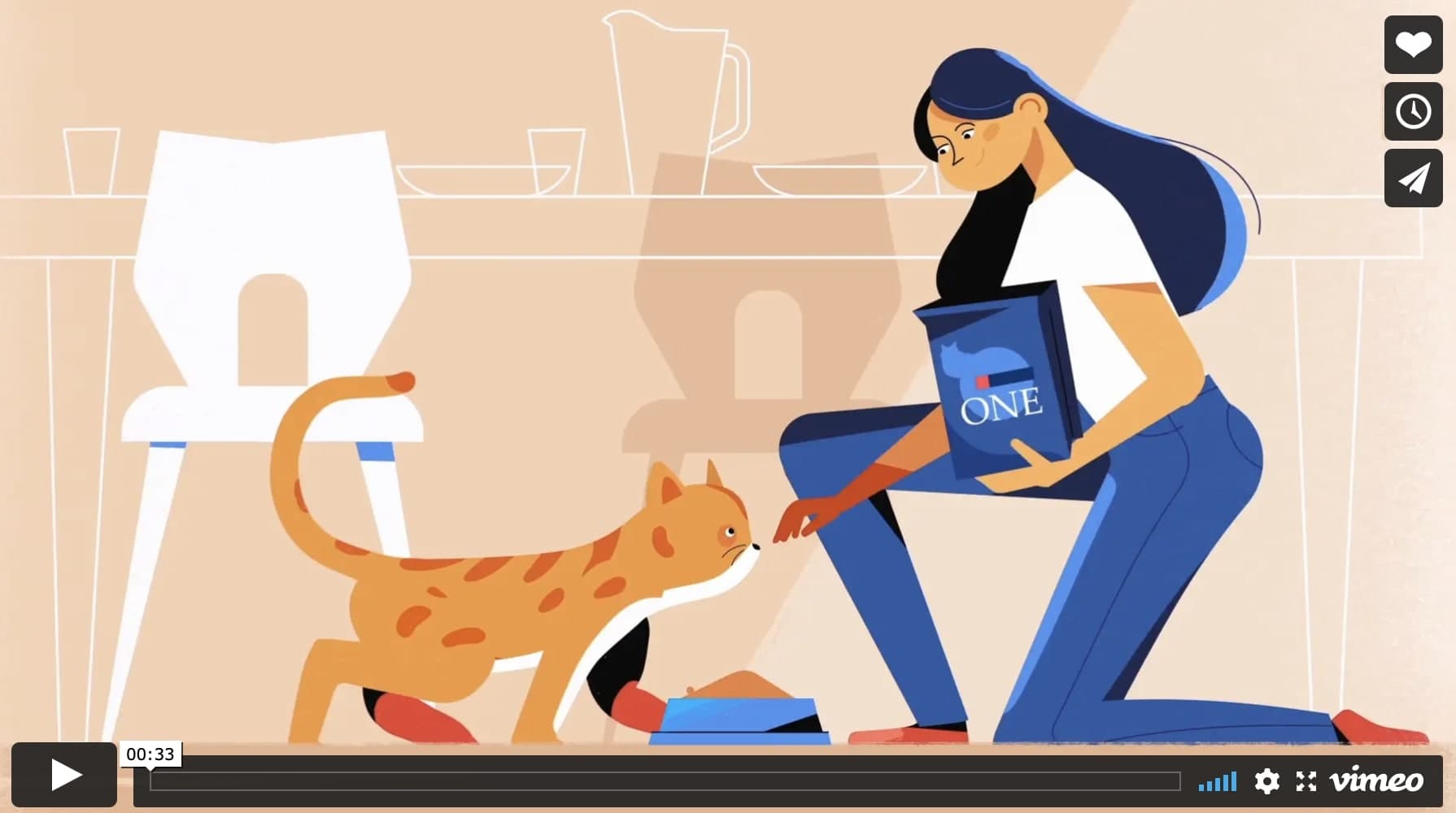 Product close-up videos
Thanks to product close-up videos, your customers can understand product dimensions and qualities better. This video type helps customers to almost feel how a product would look if they tried it on or gave it a test drive.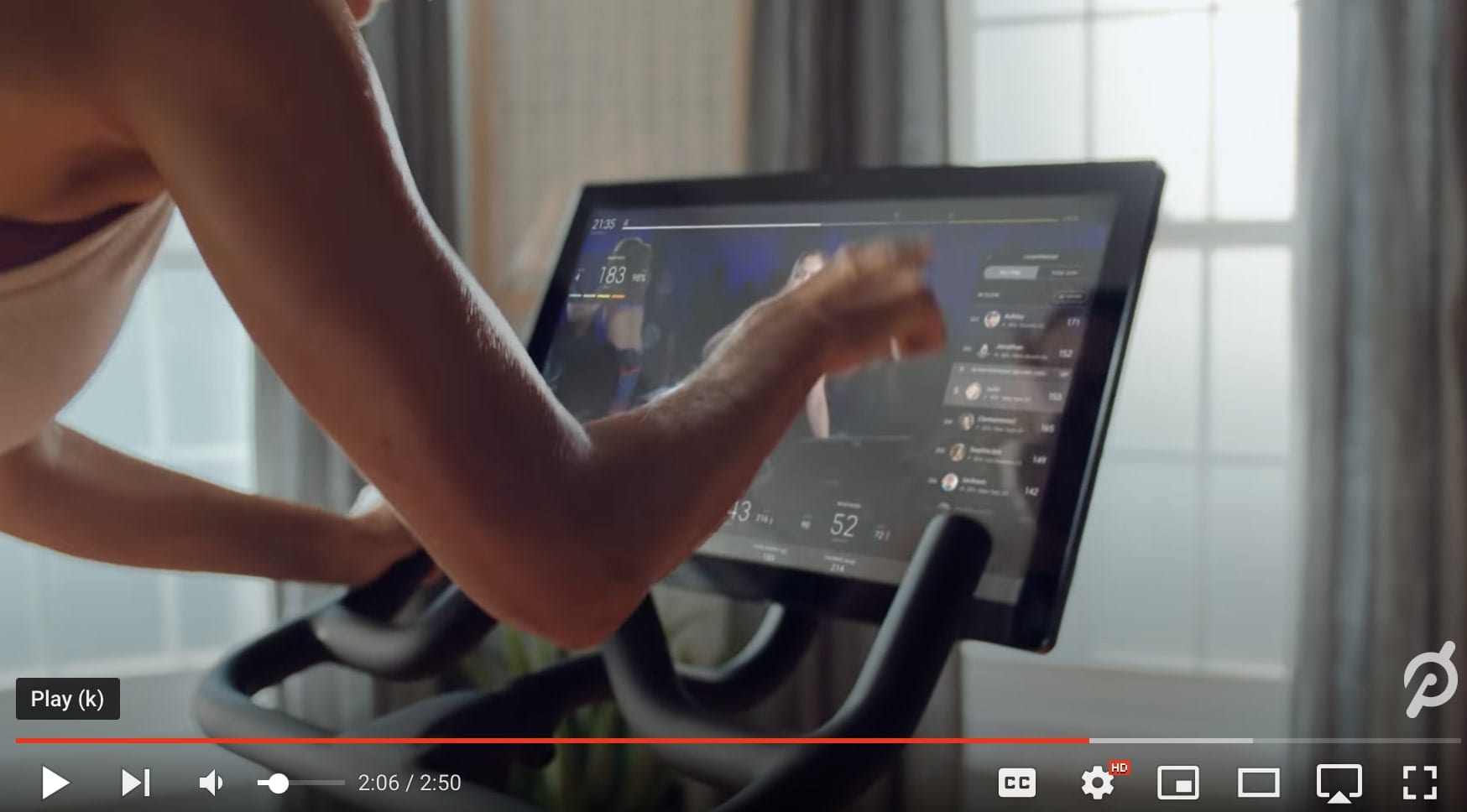 How-to videos
How-to videos give customers some inspiration on using a product. Think of a food processor! By showing what tasty food one can make using this tool, you can inspire people to buy it and try it for themselves.
Unboxing videos
Brands often use unboxing videos in cooperation with micro-influencers. Unboxing videos help reach influencers' audiences and inspire them to try the product.
Brands send their products for review to influencers. Then, influencers record the process of unpacking a product and share their impressions and ultimately, the unboxing experience with their followers. Check out this example of an unboxing video below to get an idea of how these videos are recorded.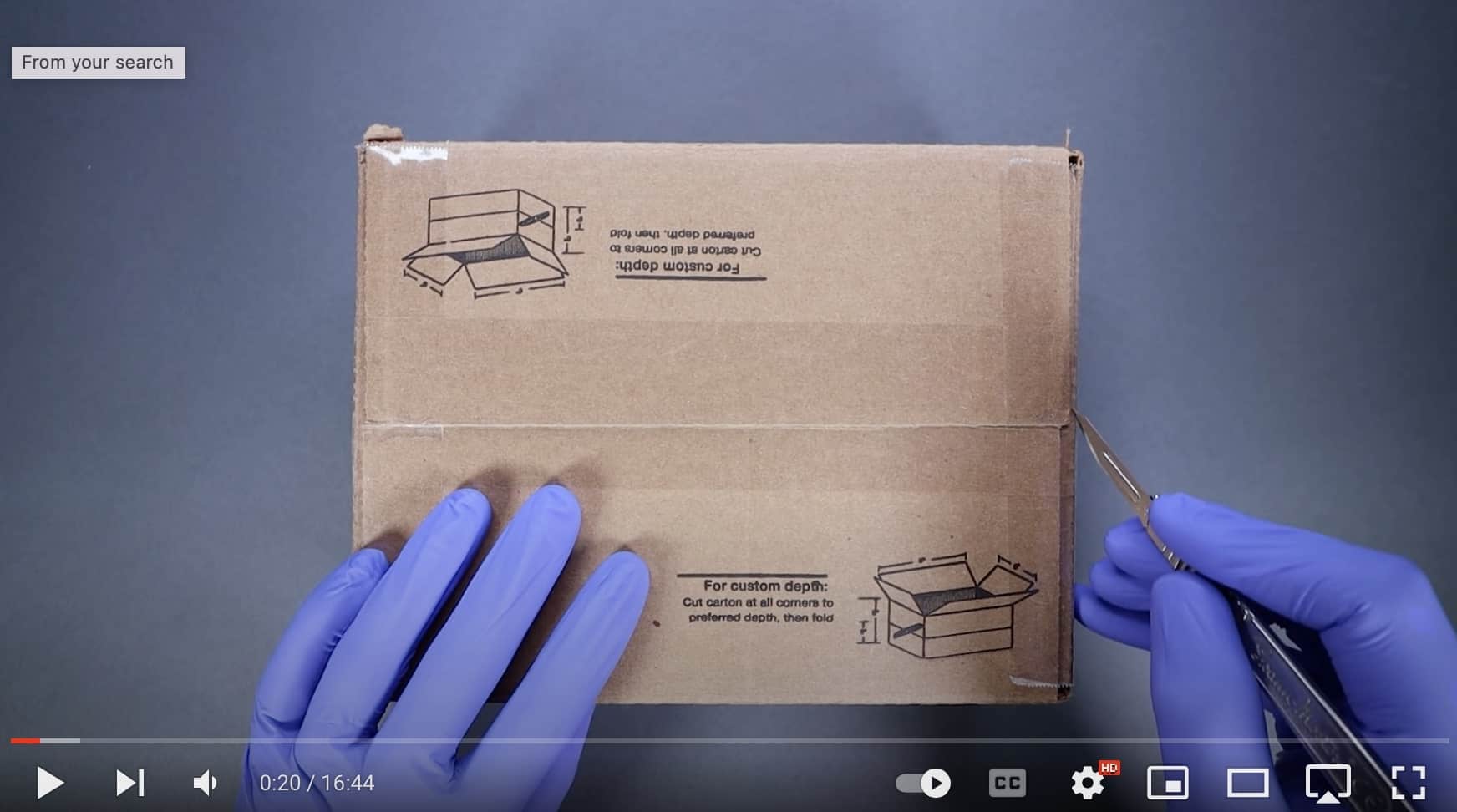 Product reviews
By engaging in cooperation with influencers, you can boost your brands' credibility and reach your target customer much faster compared to the organic promotion. Sometimes, brands sponsor product reviews that influencers post on their channels, and, in some cases, influencers engage in barter deals. Check out this review video below as an example.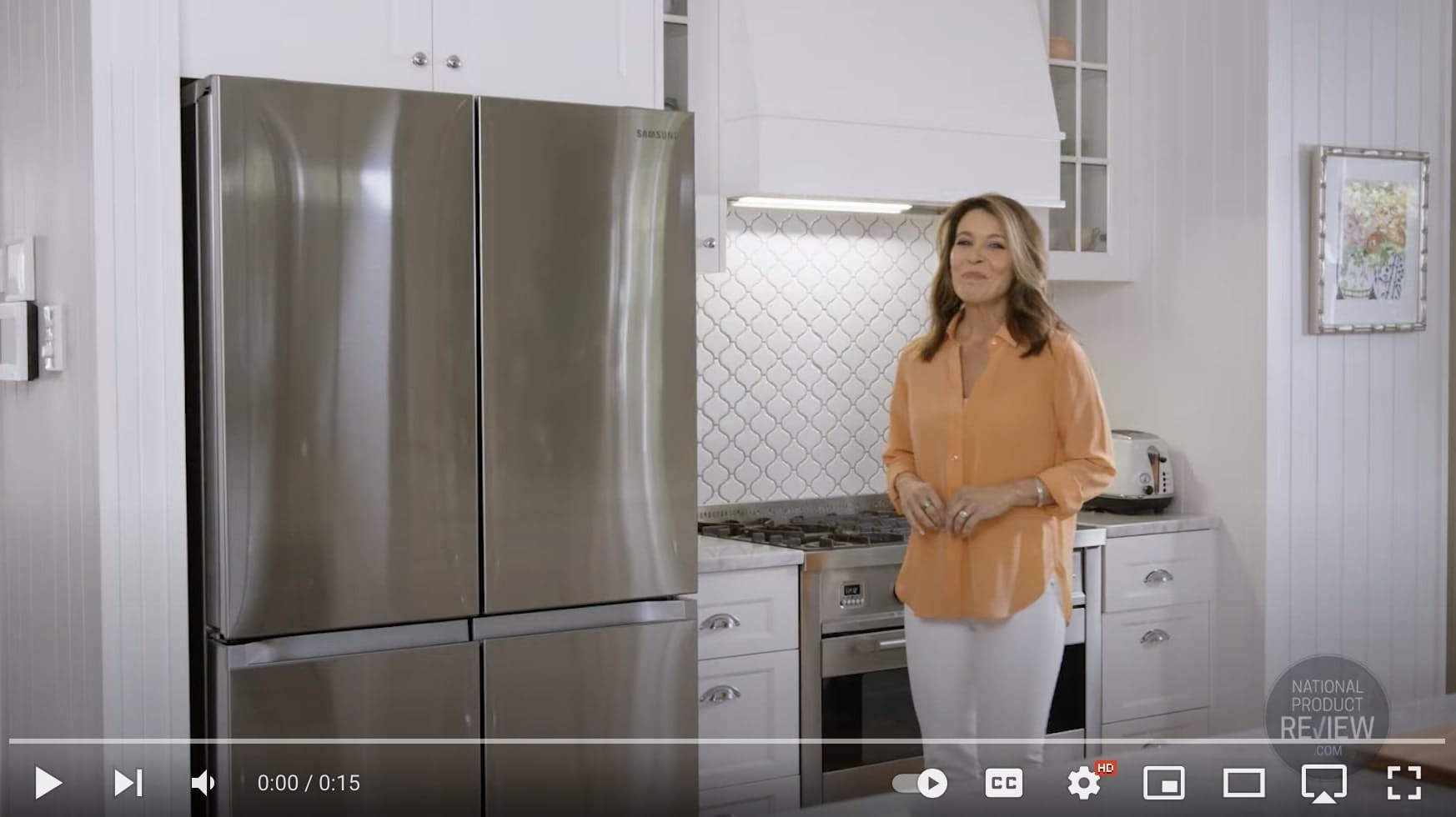 How to create the best product video
Once you know what video type will work the best for your brand, it's time to prepare a video marketing strategy with a detailed video production proposal, and use tried-and-tested techniques to make high-quality productions. Here are some of the tips to help you in the process of planning, recording, and promoting your eCommerce product video.
Table of Contents:
Show how your product solves a problem
Instead of looking at product videos as a tool to show your product functionalities, focus on communicating what challenges it solves for your customers before you move to describe the benefits and all the cool stuff.
For example, if you sell a highly effective vacuum cleaner that reaches every part of the house, start your video script by mentioning the challenges such as the inability to reach "difficult" areas under the sofa or bed.
Don't focus on product functionalities, but explain how your product fits in the life of your target customer – especially, at the beginning of your video. You need to grab attention first!
Explain your USP
When customers have a few similar products to choose from, deciding on which one to buy is not a piece of cake. To give customers more reasons to pick your product, focus on explaining your unique selling point (USP). Think about how your product stands out and how it is different from what your competitors offer.
You might want to ask your sales team what aspects your customers find the most appealing in your product. "Another way to approach the task of defining your USP is by monitoring online discussions and reviews customers leave for your product," says Brian Lim, CEO of iHeartRaves & INTO THE AM
If those methods won't work, you can always organize a few interviews with happy customers and ask them why they bought your product and how it has changed their lives for the better. Using a user feedback software tool is a great way to collect feedback on your product and services.
Include customer testimonials
Support your claims about a product with your customers' video testimonials — record interviews with customers and use them as additional footage that you can use at the post-production stage. You can start collecting reviews and testimonials by adding various feedback forms to your site, emails, and customer service tools.
"Remember – using customer testimonials in product videos gives your brand more credibility and helps establish trust with your potential customers," says Helga Dosa, Head of Marketing for Brand Rated.
Use professional video editing
If you are planning to use your product videos in online ads and aim to reach a big audience with them, ensure that your videos are of top quality. Using professional video editing software can help you achieve this result.
You can also consider outsourcing video recording, animation, and editing to a video marketing agency that has produced hundreds of such videos like yours.
Properly planning and producing high-quality videos will help prevent negative comments that influence the decisions of customers who are likely to buy!
Adjust video length
Video length differs depending on the video format you choose. For example, demo videos should be between 15 seconds and up to a minute. Tutorial videos shouldn't exceed one minute. When recording explainer videos, you would look into the maximum of 90 seconds. Long tutorials in turn can be around 15 minutes. There is a bonus — you can repurpose these videos and launch a podcast around industry-related topics which has recently become a popular strategy for brands.
Include a call to action
When preparing a script for your video, remember to include a call-to-action to show users the next steps. Here are some examples of call-to-action you can include:
Contact us
Download
Buy now
Subscribe to our mailing list
Visit our website
Swipe up (if you're selling on Instagram)
Polish your script
Before you get down to choosing music, visuals, or animation for your video, it's important to do a brainstorming session to have a script first. This way, you can better plan what your video should include. While brainstorming, you can utilize a note-taking app to easily record your ideas and make sure nothing gets forgotten.
When working on your script, consider focusing on describing challenges, showing solutions and benefits, and choosing the right tone (e.g. serious or conversational).
Be detail-oriented with a storyboard
Once you have your script ready, it's time to sketch your video scenes. That's where a storyboard can help. It contains frames that show what happens in each scene and what text and graphics or animations your video contains. Creating a storyboard is a crucial stage in the pre-production of your video as it helps avoid inconsistencies in your video idea and plan it logically.
When making a storyboard, make sure you define the following:
objective
key message
video length
Here is an example of a template for a storyboard that you can use for your video.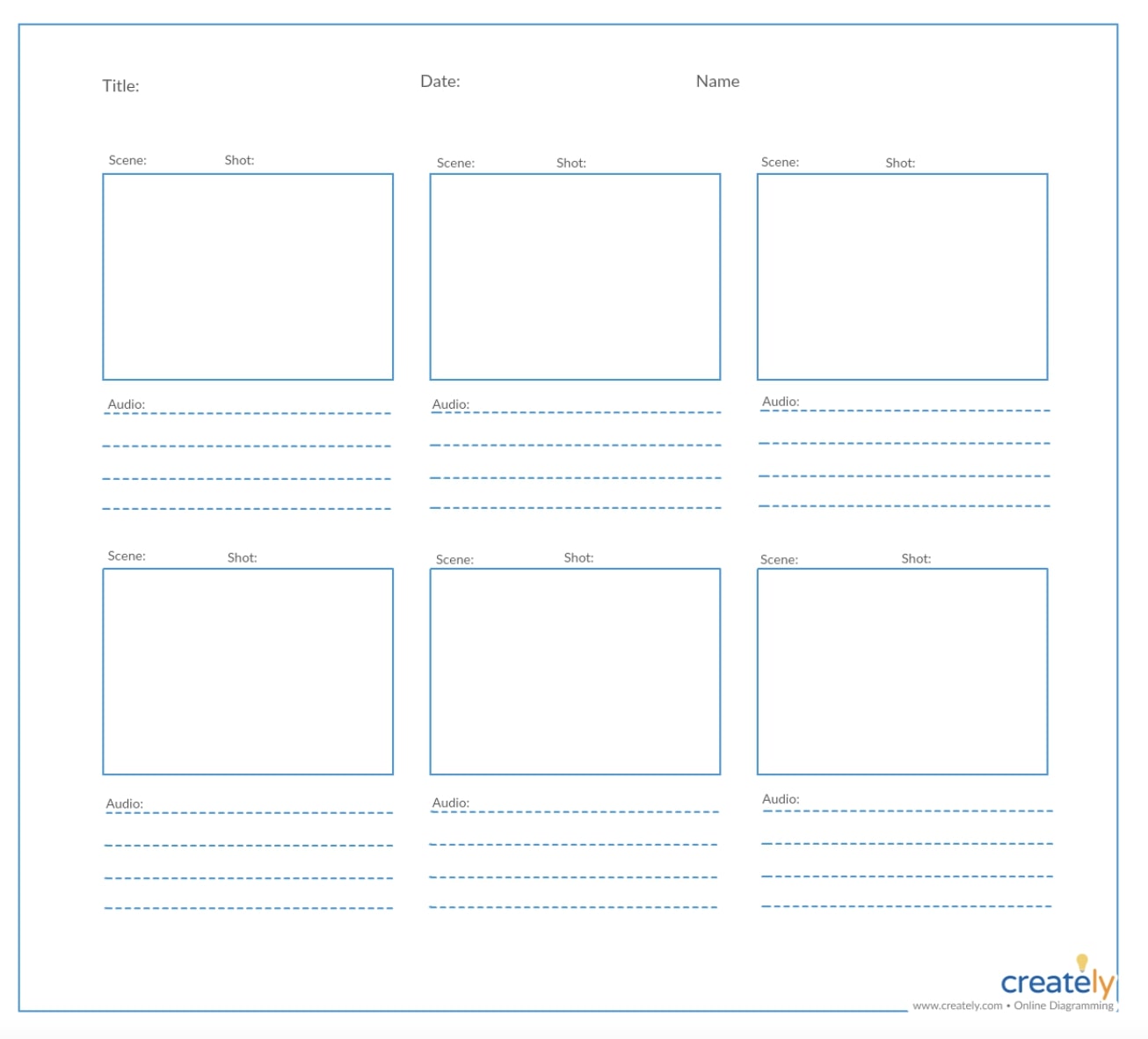 Choose the right video hosting
Once you have handed over production to a video marketing agency, it's time to think more about how you are going to distribute your video, so once it's ready, you already have a plan on how to proceed.
You can consider free video hosting and video compressors as well as paid once. With YouTube hosting videos for free, you can expect ads to appear before your video starts to play (your competitors' ones included!). That's why you might think of paid video hosting as an alternative (Vimeo or Wistia).
Decide on distribution channels
Once you have your video ready, it's time to distribute it to reach a larger audience and finally get your video to sell.
For this purpose, you can consider the following methods:
Create a dedicated landing page where you will feature your video
Add videos to your emails
Feature it on product pages or your homepage
Use in paid ads
Get your sales team to distribute a video link to leads
7 examples of eCommerce product videos
To give you some ideas on what your video should include, we have collected a few good product videos for your review, so you save time on research.
Product video 1 – Oral-B brush
The video shows a brush in action to help visualize the product, its different modes and explain how a customer can benefit from them. Apart from communicating value and benefits, it also presents features such as an interactive display screen.
You can also get answers to the most common questions such as how it charges, how long one can use it, and how it stands out from available solutions.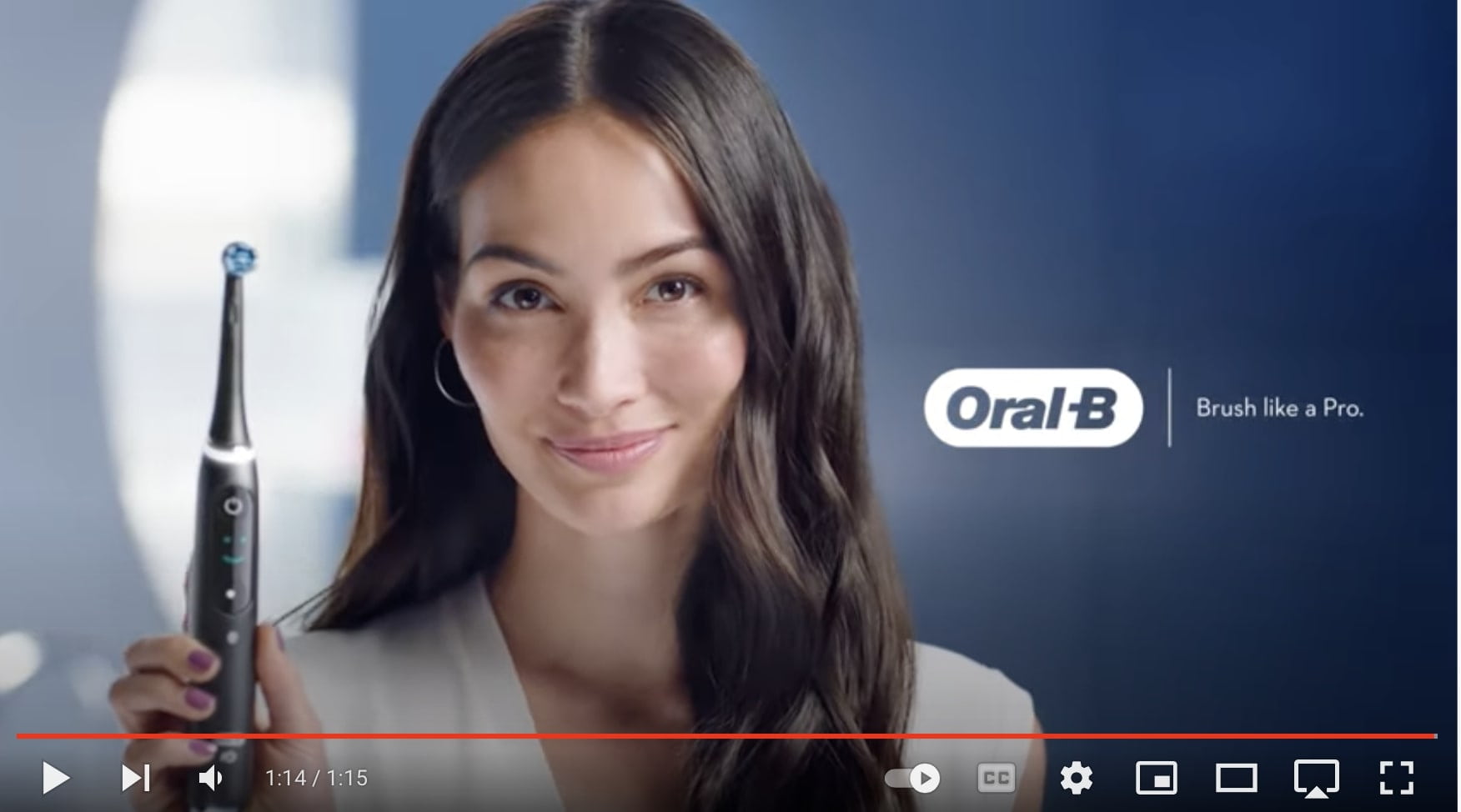 Example 2 – Tefal's kettle
Tefal's product video presents the kettle's benefits that help resolve most challenges people have when using kettles (e.g. touching a hot kettle or waiting till the water reaches its desired temperature). It also shows the main USP – controlling the heat of your tea at a touch of a button.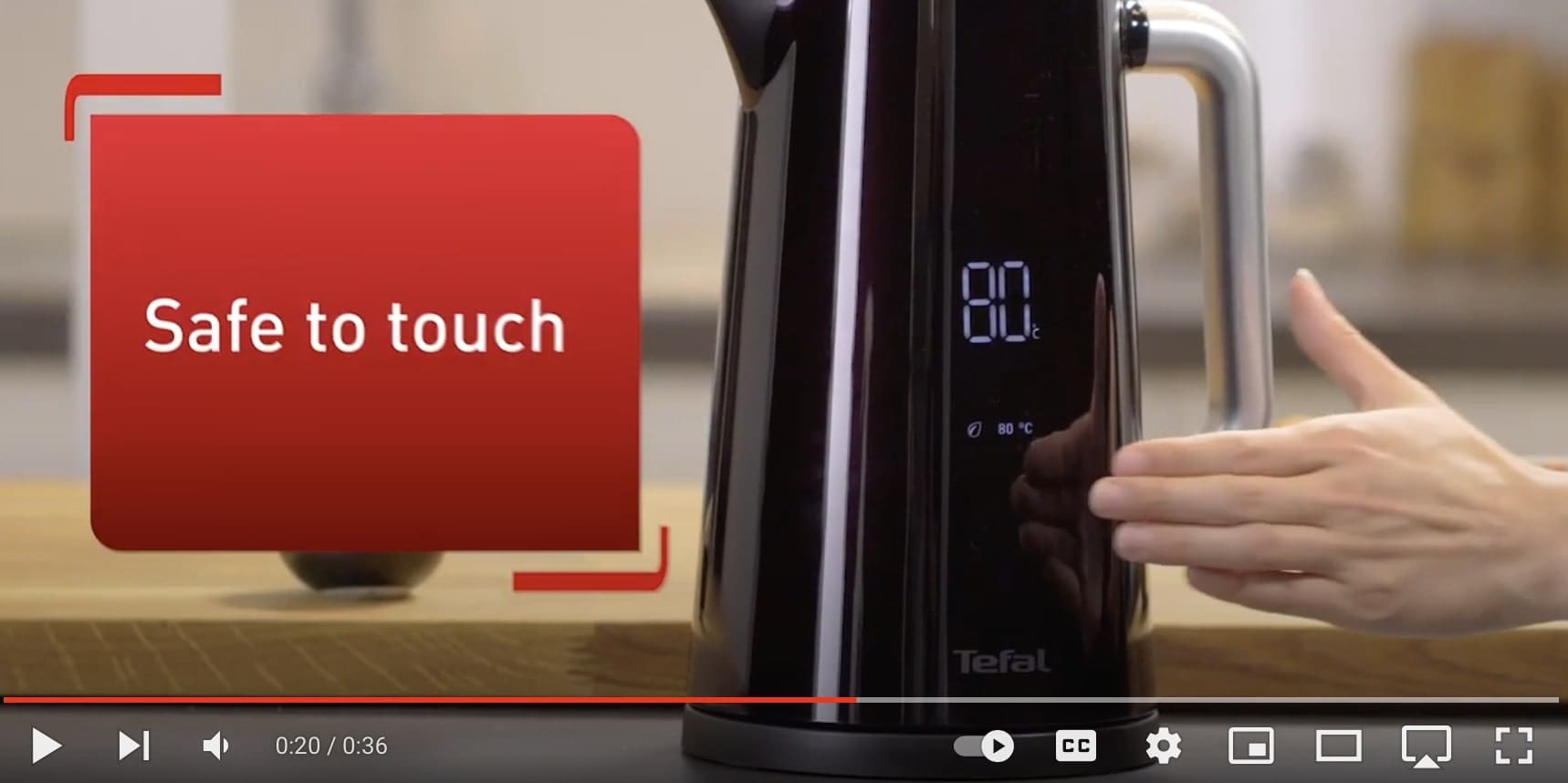 Example 4 – Triwa watches
This video explains an idea behind creating Triwa watches – extracting weapons from war-torn zones and turning them into good. Apart from drawing attention to the idea and the fact the company shares profit with a charity to support anti-violence projects, it also includes a presentation of the watch and its key details.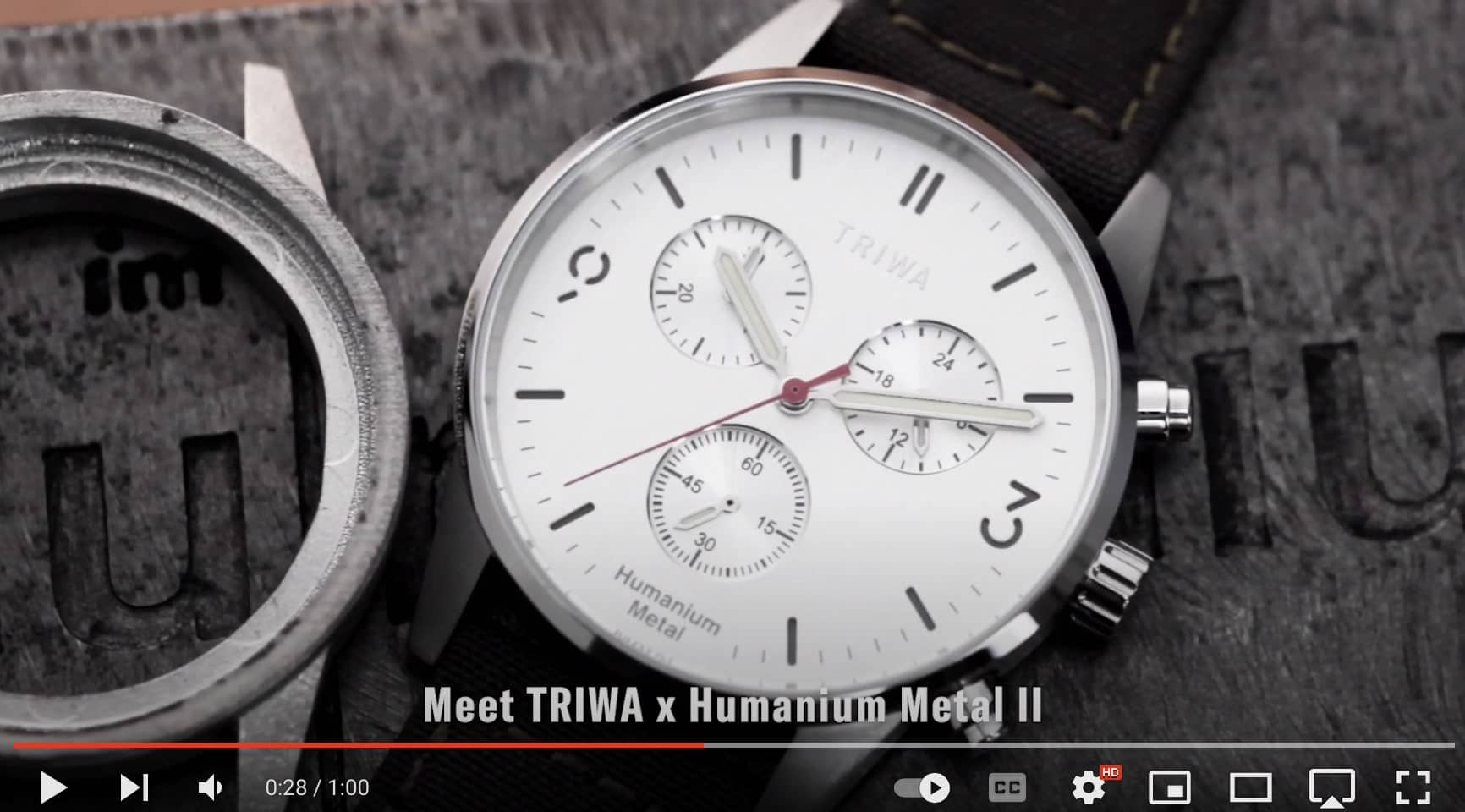 Example 5 – Aurate
Aurate presents close-up videos that help customers understand the size of jewelry and see smaller details. Watching these close-up videos makes you imagine you wear this jewelry.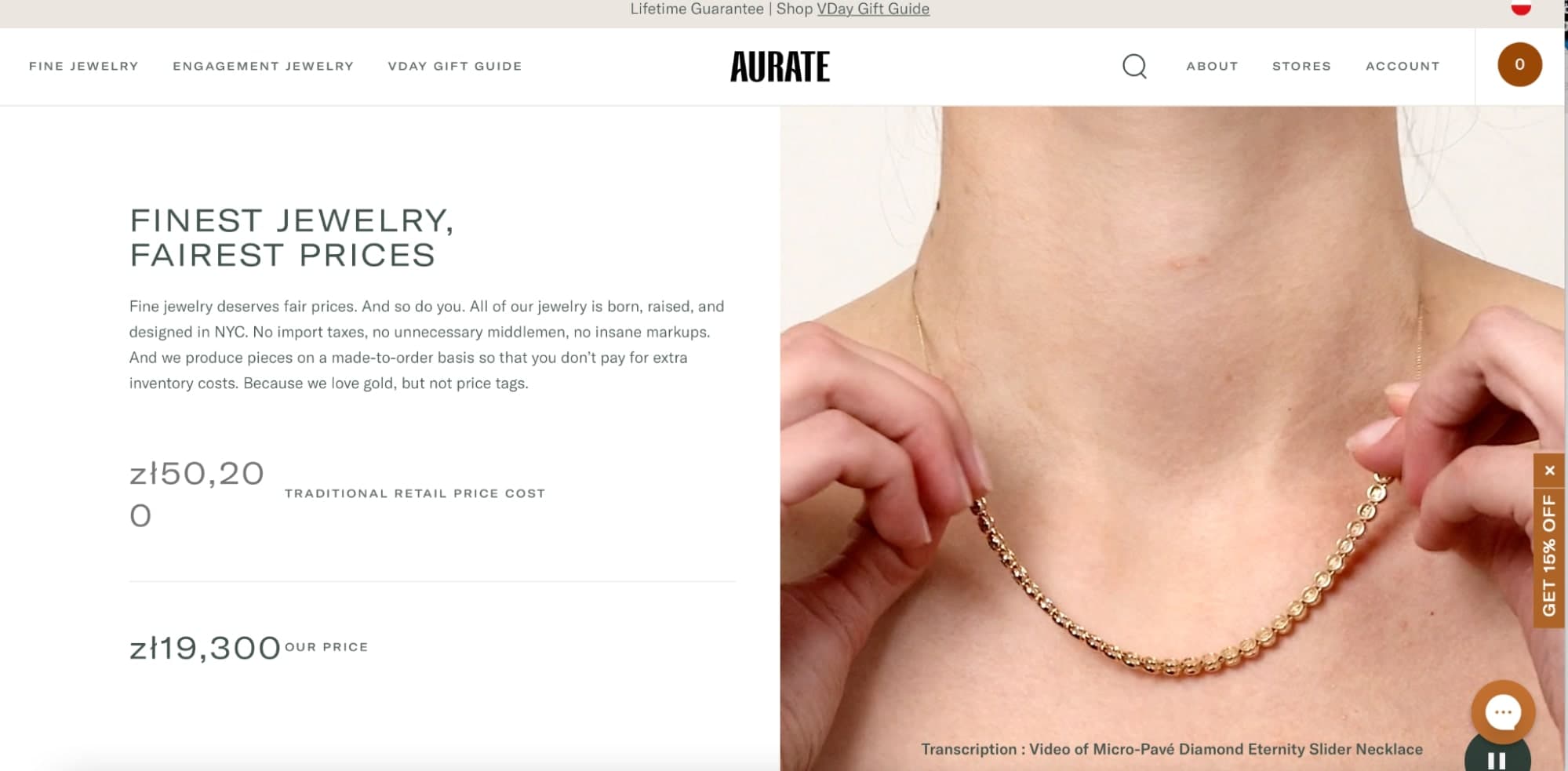 Example 6 – Beech-Nut
Beech-Nut is a good example of how animation videos can be used to explain the production process. In their video, Beech-Nut uses video as a tool to show how their products are made. No wonder the process is what makes their products different.
Processes are often difficult to understand unless they are presented in the form of a story, like in the case of Beech-Nut.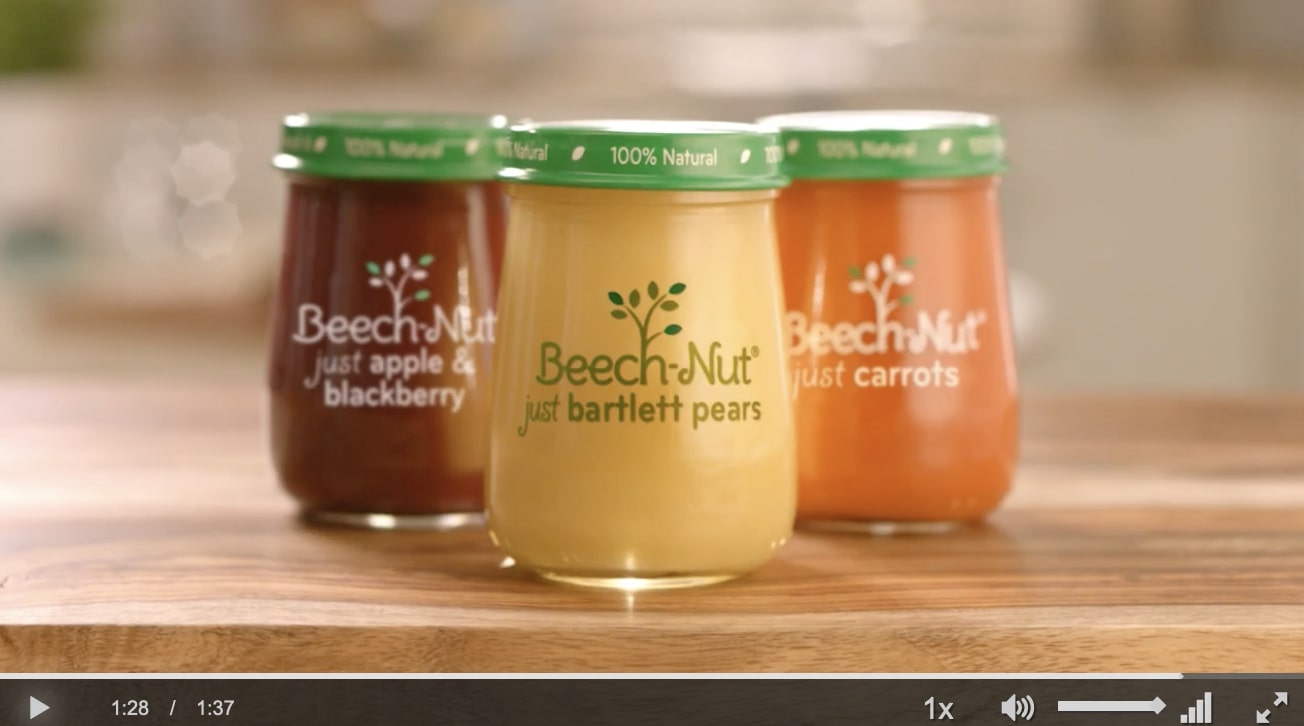 Wrapping up
Product videos are a great way to communicate your product to people, so they can experience it without going to your brick-and-mortar locations. As your customers understand the benefits of the product, they trust your brand more and a decision to buy comes naturally.
There are a variety of video types that you can consider using for your eCommerce brand. However, before you start creating content, it's worth thinking about the strategy – defining what goals your video should achieve, how you are going to produce and promote it. Hopefully, by implementing the tips we have shared with examples of successful videos, you will make your videos sell your products better and at a faster pace.