Mobile marketing in B2B is evolving at a great pace – thanks to the changing expectations of younger buyers and the advanced marketing technologies.
The way we consume the content has changed drastically as a result – data analysis from Google revealed that 72%of mobile users preferred mobile-friendly websites.
Additionally, the average adult spends more than 3 hours a day exploring digital media on mobile. (Mary Meeker's 2017 Internet Trends reports ) So, if you want your business to be a part of those 3.1 hours, you really need to understand the nitty-gritty and the factors that can influence the mobile usage of your target audience.
This, in turn, makes it imperative for you as a business to stay abreast with the latest mobile marketing trends.
Not only this, but you should also make sure that your online strategies cater to these trends – doing so will increase your chance of being acknowledged by the target audience.
But, now the question is – how will you ensure that you are not lagging behind the race of being in the trend?
Let's make things simpler for you. This article will share some of the effective B2B mobile marketing trends that are going to roll out in 2019 – be sure to bookmark them so you can leverage them later on.
1. Conversational selling
Earlier when the concept of online marketing didn't exist, selling was just limited to one-to-one interaction. The merchants talked to prospects, understood what they wanted, and offered a solution.
Unfortunately, this concept of personal interactions wasn't scalable.
Moreover, the use of conversational selling to acquire customers and nurture the relationships turned out to be too costly for the businesses.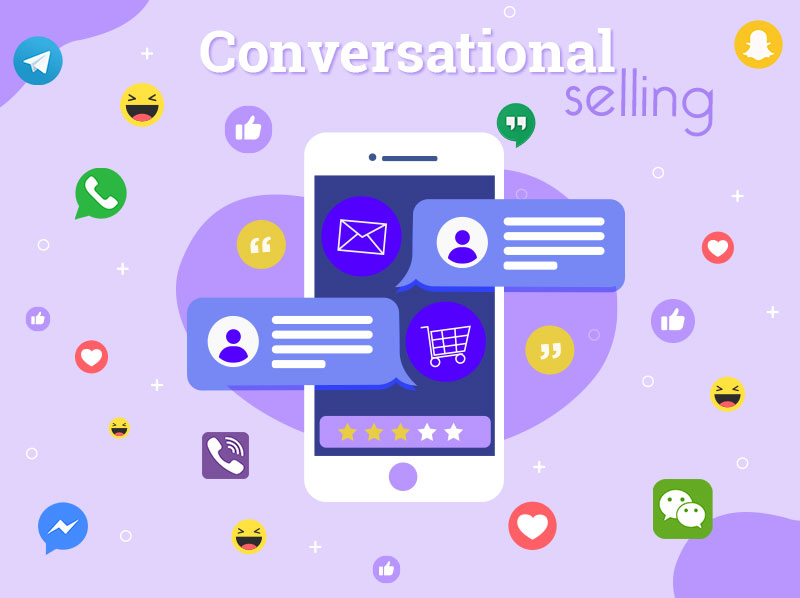 Fast forward to today and you see the widespread use of technologies such as live chat and messaging apps like WhatsApp and Facebook.
So, businesses like you have a wide scope of applying conversational selling strategies without spending heavily on hiring a large sales team.
With conversational selling, you not only attract your target audience to your website but also convert them to leads. Additionally, it even fosters the relationships with targeted content, helps in follow-up on previous interactions and connects prospects with your team when required. This, in turn, improves the customer retention rate as you are able to provide them with timely product or service support.
What is the key to conversational selling?
It is to make sure that the interactions between you and your target audience is relevant and contextual. The conversation should aid in providing them with the most helpful information in real time.
For this, you will require a robust customer data management platform that allows your team to access all customer data in one centralized location.
Combining information like past purchase history of the customers and their preferences with real-time interactions, you have a great scope to deliver the most relevant experience to each and every buyer and in turn, increase conversion.
2. SEO (the 2019 way)
SEO is not new, but the trends and strategies applied today are definitely different.
According to the a report by B2X Partners, 89% of the buyers resort to internet while engaging in research of any kind. This makes it imperative for you to appear at the top of the major search engine results. After all, this is a significant key to attracting new prospects to your business.
Earlier, SEO majorly worked on keyword strategy. But, as Google evolved its algorithm, businesses that have begun to more focus on creating contextual, relevant and user-friendly content are emerging out victorious in today's SEO game.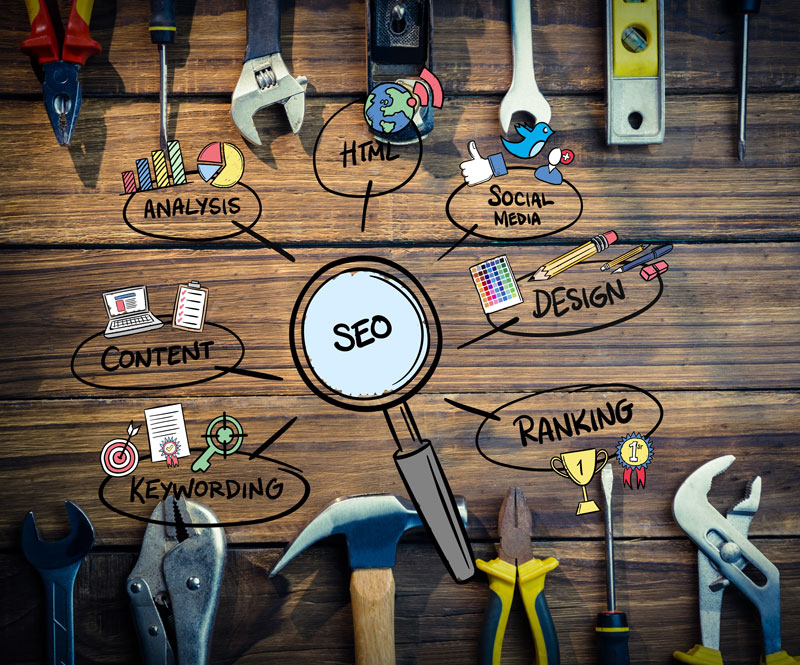 So, in order to be in line with these businesses, ensure that even you are following SEO tactics:
1. Local SEO
Let's suppose you have a physical store or you provide service to a specific geographic region. Here, optimizing for local searches will allow you to rank in the 'local pack' – which gets displayed at the top of the relevant search results.
2. Mobile-first website
The fact is, almost half of the internet traffic comes from the mobile devices. Thus, Google has also started to prioritize the mobile-optimized websites in its search results. With the increasing number of businesses using smartphones, having a mobile-first website assists in increased dwell time, decreased bounce rate and reduced load time – all of which contribute in positive ranking results.
3. Longtail keywords
Optimizing each of your web pages with different longtail keywords highly increases the chances that your website will appear in almost every relevant search results.
4. Visual content and videos
As a business, you clearly have an idea on how can visual content increase engagements and encourage sharing. To boost your SEO ranking, try to come up with more visual content and videos that can appeal your target audience.
3. Big data, artificial intelligence (AI) and hyper-personalization
Marketers like you and I on average, collect a large amount of data. But, are we sure that the information is fully utilized to extract actionable insights?
The introduction of AI-driven marketing technologies has made it possible for B2B companies to leverage big data. This further helps them to analyze customers' behavior through which they come up with personalized content and offers to increase the conversion rates.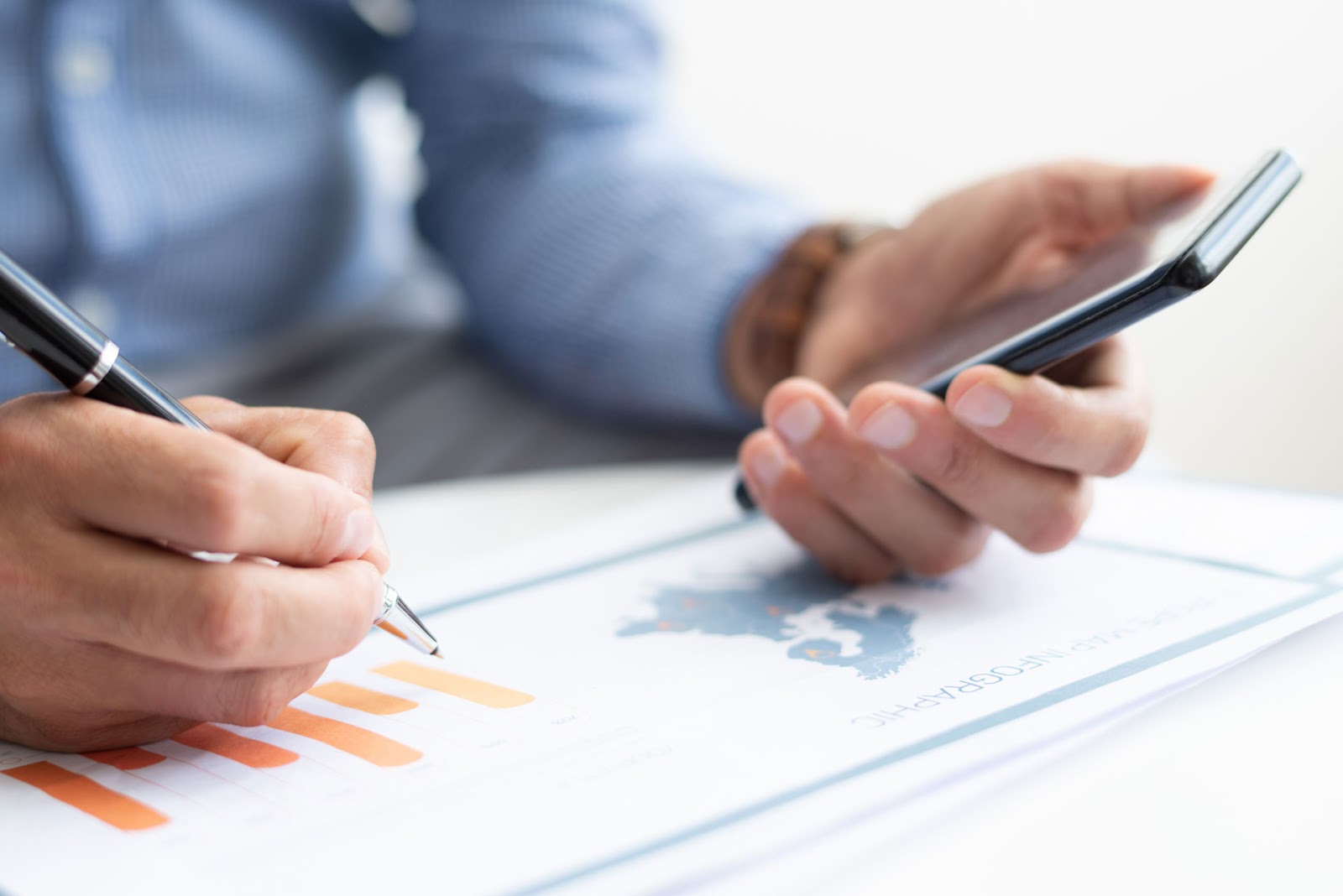 So, turn your marketing actions towards big data, AI and hyper-personalization to ensure that you are extending personalized solutions to your customers.
With the ability to distribute customized content as well as track results, you can amplify the power of content marketing to attract the right prospects, drive conversion, nurture relationships and improve customer retention.
4. Conversion rate optimization
Consider that you have spent a good amount of money on online advertising and marketing campaigns, what if you are unable to convert your organic traffic into buyers? Your efforts, your investment will not give you any returns!
In order to avoid this situation, here are a few good conversion rate optimization strategies that can help:
Write unique and detailed product descriptions, use high-quality images and demo videos, include product reviews – this will improve your product pages. Make sure that the call-to-action is easily visible, especially when the page is viewed on a mobile device.
Most of the B2B customers are likely to reorder the same products. So make sure that you make the process easier for them based on the list of past purchases. Such features can boost the purchase frequency as well as average order value.
Reduce cart abandonment and improve customer retention by streamlining your checkout flow. Offering a variety of payment options will facilitate the purchasing process.
Automate the cart abandonment emails to get the prospects as your customers. Send re-order reminders to your existing customers to increase their customer lifetime value.
5. Account-based marketing and sales approach
In the past few years, account-based marketing has been a hot topic in B2B marketing.
It even picked up a lot of steam in 2018. Recent research showed, the value of ABM is recognized by 92% of the firms. It represents a more effective way to generate new business to B2B market without getting involved in long, complex sales cycles.
As the reported results are too good to ignore, more businesses are expected to follow the approach of account-based marketing and sales in 2019. So, what are you waiting for?
6. Maturation of content marketing
Content marketing has never taken a back seat for over a decade. And now it will continue to be at the forefront in the world of online marketing.
It is predicted that in 2019, content marketing will be all about creating valuable, consistent and relevant content.
So, put less emphasis on the quantity of content and focus more on creating quality content that educates your prospects with useful information.
Consider these content marketing trends:
Invest more and more in video – in any form: short, long, live videos. They definitely are going to become much more prominent
Consider opting for live streaming events as an alternative to webinars
Include a broader mix of content formats including podcasts, interactive assessments and mobile-friendly content
Include infographic content in your marketing strategies
Instagram is the new buzz that even B2B market has begun to experience. So, if your business is not present on Instagram, there are high chances that you are missing out on some really potential customers.
Do not limit yourself to organic reach; also rely on paid amplification to boost distribution.
Give preference to influencer marketing as well as native advertising to aid your marketing goals.
Content marketing is surely going to work wonders for your business. Coming up with informative and engaging content and strategizing it the right way can really bring a significant difference to your online presence.
Remember, the only constant in marketing is change
Apart from these 6 tips, there are certainly many other B2B marketing trends that will likely pick up the steam.
After all, change is mandatory – even with the trends. So, the best is to stay abreast with the latest trends happening in the online world and make sure that you are following the same. What are your thoughts on this? Let us know in the comments!