Plenty has been written about the ways social media has changed the game. Whether it be new marketing efforts or the transformation of customer service, interacting with customers through social media is now an integral part of any business.
But how do ensure that social media is an asset to your business and not a hindrance? After all, it takes just one bad Tweet to cause irreparable damage.
That's where content moderation comes in.
Content moderation is the process of reviewing, screening, and filtering social media content related to your business. This ensures that the content is not just appropriate — but also aligned with your branding and helps you achieve your overall business goals.
In this article, we'll cover everything related to content moderation and social media, including strategies for implementing content moderation as part of your overall marketing strategy.
Table of Contents:
Types of Social Media Content
Social media content involves several parts of your business.
It's a space for marketing to promote and advertise. It's an additional customer support channel for your team to respond to questions and inquiries. And it's also an important part of the overall customer experience, as it informs, entertains, and connects with potential and existing customers.
This means there's a variety of content coming and going through social media channels, with a large majority coming from the customers themselves through user-generated content.
Table of Contents:
What is user-generated content?
User-generated content (UGC) is any content that is created and shared organically by users. It can come in several forms such as text, images, video, posts, tweets, reviews, and so on.
UGC is typically shared on social media. Brands are also able to use this content on their own website and in marketing materials such as display ads or email campaigns. This offers unique, customer-focused content that typically comes at little to no cost.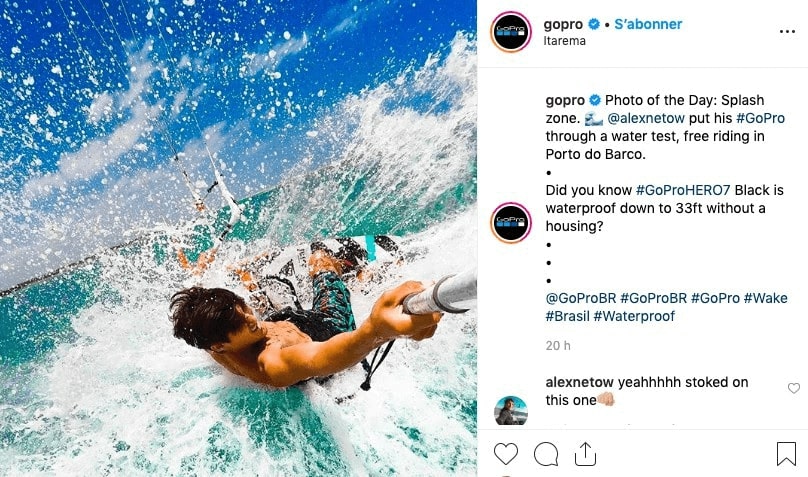 Next to that, UGC is great social proof. Since this content comes from the customers it's more authentic and trustworthy, giving audiences a first-hand account of the customer experience. The content itself is a stamp-of-approval, especially since most customers wouldn't share UGC if they weren't happy.
Below are the most common types of user-generated content on social media.
Customer Interactions
Whether it be through a chatbot, posts, tweets, or comments, there are several ways to interact with customers via social media.
Generally, these interactions will be related to inquiries about your business such as your hours or prices, or customer service related such as an issue with an order. Following up and responding to customer interactions will require a team effort from both customer service and marketing.
Mostly importantly in any customer interaction, always be sure to respond.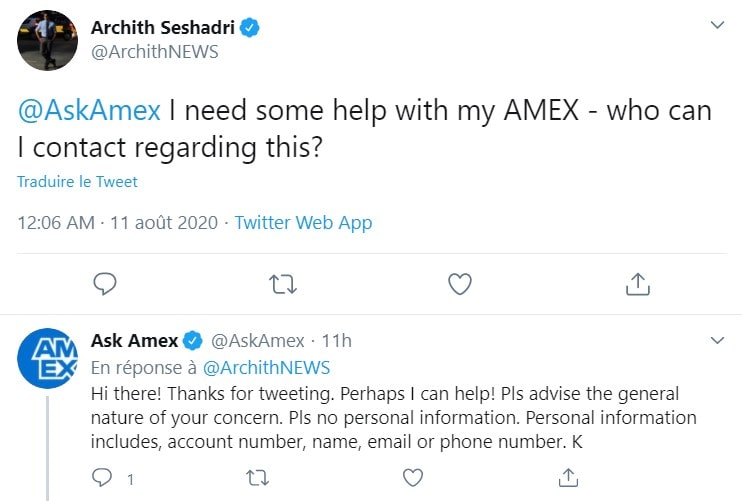 Additionally, here are some tips to consider when it comes to customer interactions on social media:
Personalize any responses
Be timely and responsive
Strike the right tone, and know when to take messages private
Interact with positive mentions by retweeting or reposting
Have readily available links to frequently asked questions
Keep customers in the loop with any timely news like product updates
Reviews
Customer reviews matter. In fact, 90% of potential customers read online reviews before they move forward with a business.
Customer reviews are commonly collected and displayed on social media pages, such as Facebook. Additionally, reviews on 3rd party sites such as Google, Yelp, and TrustPilot help with SEO and build credibility as they are often at the top of search engine results.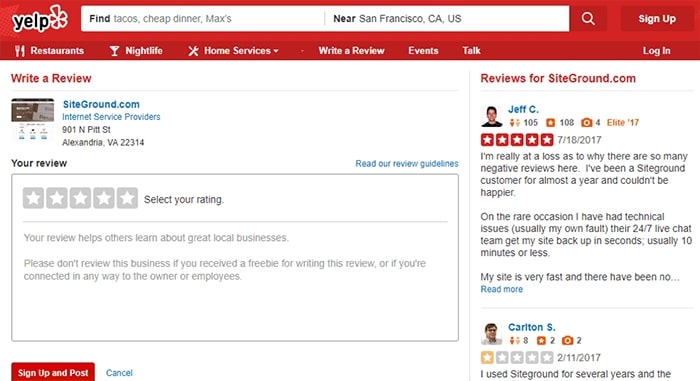 This is also great for social media marketing campaigns, such as banners displaying 5-star ratings or individual posts promoting "Top Rated" product features.
Additionally, monitor your mentions to find anyone who is posting positively about your business. Although it might not be a formal review, reposting and resharing this feedback can be just as effective.
Contests, Challenges, Giveaways
Incentivize customer content and build your social media following with contests, challenges, and giveaway around your products or services.
This is an effective way to both reward your existing customers, while also reaching new audiences.
Common strategies to enter and win include:
Follow the brand's account
Retweet or share a contest post
Tag # number of friends in a post
Use a dedicated brand hashtag
Upload a picture or video
Completing a challenge (such as using a fitness app 5 days in a row)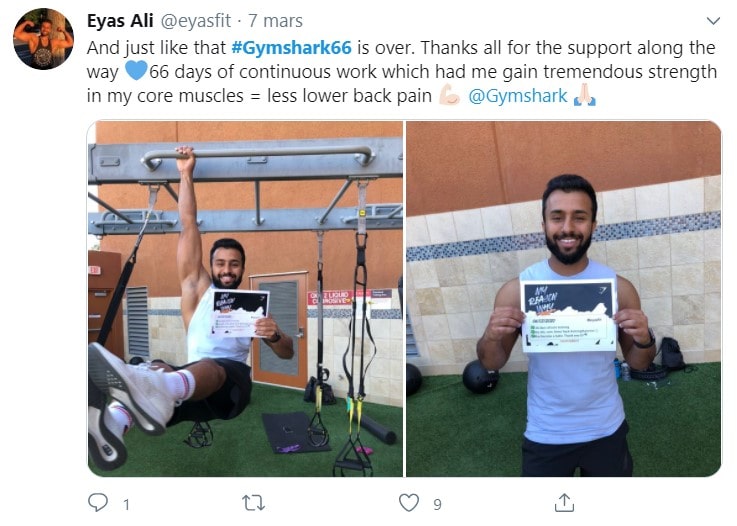 For example, fitness brand GymShark challenged audiences to work out at least 2 times a week, post their workouts to social media, use #GYMSHARK66, and tag @gymshark on each post. Then, prizes were given to selected winners. The result? Reaching over 4 million followers on Instagram, and having nearly half a million posts for this specific contest.
Customer Features
Social media is an excellent channel to showcase your customers and create an engaging customer experience.
Use brand-specific hashtags that customers can submit content with. Feature this content on social media accounts, as well as on your website with a dedicated section.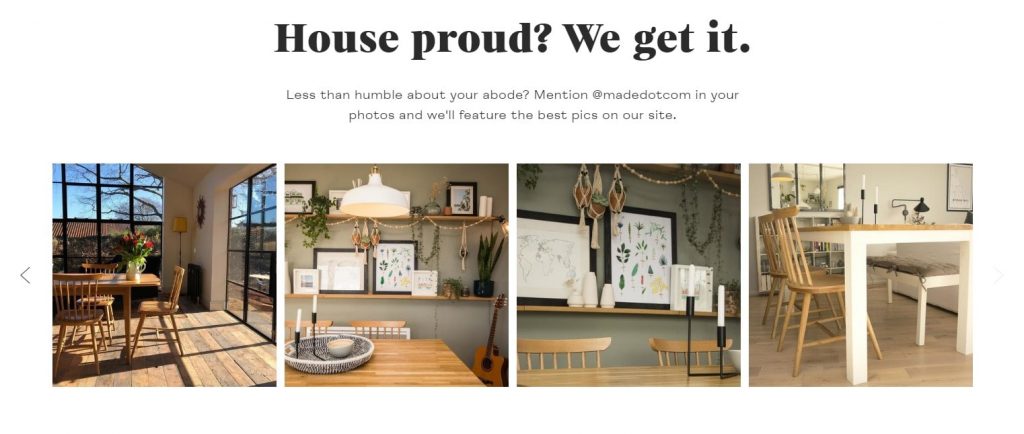 For example, an online home decor store MADE encourages customers to submit content to be featured on their site with the message "Less than humble about your abode? Mention @madedotcom in your photos and we'll feature the best pics on our site."
Forum and Discussion Boards
Building a community on social media is a surefire way to get your customers talking. Forum and discussion boards offer customers a chance to discuss anything related to your business with other interested customers and can give invaluable feedback and insights.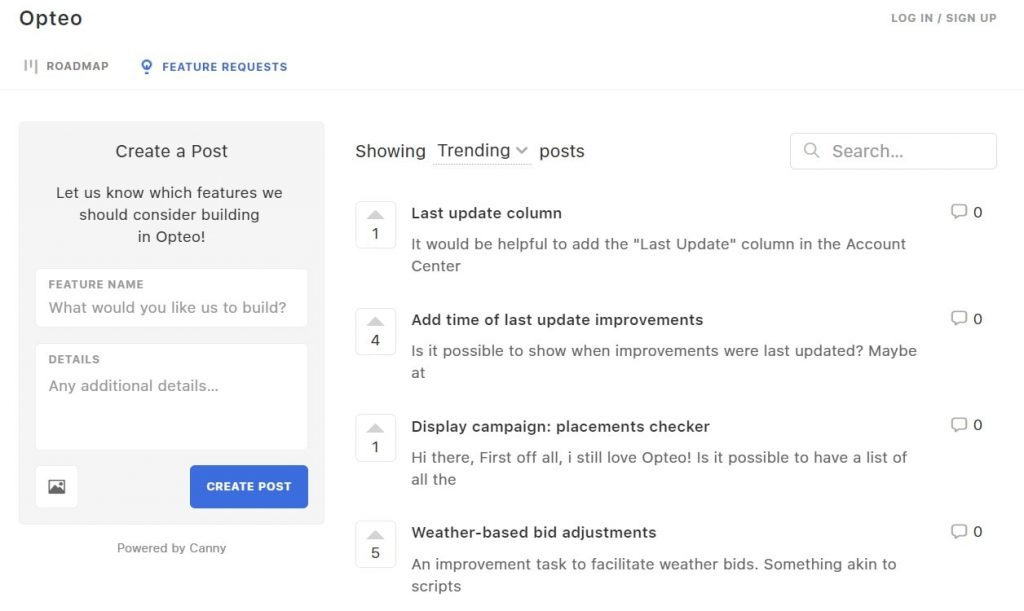 Some businesses use popular social media platforms like Facebook, LinkedIn, and Reddit — while others opt for creating their own social channel by having these conversations on their own website.
Affiliate and referral promotions
Another way to encourage social media interactions is through affiliate marketing & referral programs.
Affiliates can promote your brand on social media, and use referral links to direct their followers to your site. In exchange for their promotion, customers earn a commission for every successful referral — this is typically for when their referrals end up making a purchase or signing up for a service.
Content Moderation for Social Media Content
With all the social media content that can be uploaded and shared by audiences, content moderation isn't just helpful — it's necessary.
Here are strategies for implementing content moderation for social media.
Table of Contents:
1. Set Rules and a Social Media Policy
What is allowed and what is not?
Set a comprehensive policy with rules that clearly state what content is acceptable, and what content is not.
This would include any inappropriate content, such as harmful or offensive photos and videos, like those containing nudity or violence. Other considerations for inappropriate content can include content that involves bullying, brand bashing, or sensitive topics.
Also include rules about posting spam. Spam content will diminish your business's credibility, devalue your other content, and make a mess of your social media pages. In short, make sure this is avoided.
Be mindful that inappropriate content does not necessarily cover negative content, like a bad review or customer complaints. Generally speaking, it's better to leave this content up. Address it head-on, and take the feedback as a chance to provide great customer support.
2. Designate Who Can Submit
Who can submit content?
While most social media accounts are legitimate, we all know there's the potential for fakes and trolls to appear. Because of this, consider the limits and restrictions you'll put in place for who can submit content.
On your social media accounts, consider setting limitations on comments and tagging. For example, you can set Instagram settings to accept or decline to have there is your business tagged in user photos.
Also consider only sharing or featuring content from users that have an account with your business, as it would limit posts from anyone who is not a customer and has never used your products.
If you are using referral promotions on social media, consider making your program invite-only instead of available to everyone.
3. Determine a Content Strategy
What content can be submitted?
Beyond the initial rule policy, you'll want to make sure you are receiving and sharing content that fits your overall marketing goals. To do this, you'll need to have a content strategy in mind — including where you'll share the content, how the content will be used, and what you hope the content will look like.
Start by having clear guidelines so that social media content matches your branding. This can include logos, color schemes, brand photos, taglines, hashtags, and an overall style guide for tone and voice.
Specifically for social media, use consistent messaging throughout all channels and promotions.
For example, when using a branded hashtag, be clear on the spelling including capitalization. Having consistent hashtags makes it more recognizable to users, and helps grow brand awareness.
Additionally, provide guidelines for the type of content you are looking for. This can include the following:
Explicitly stating what you want users to share
Providing examples from other submissions
Maintaining the same messaging, like a hashtag, on all social media channels, marketing materials, and your website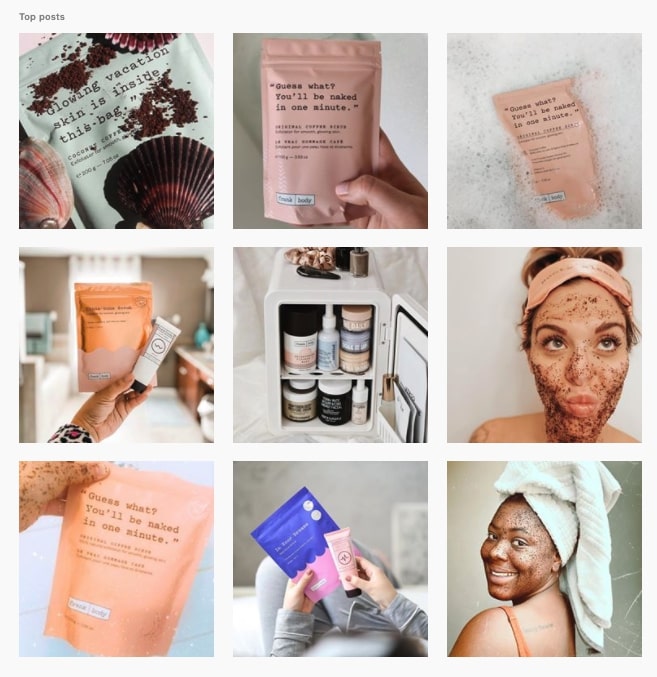 A great example of this comes from Frank Body, the Australian brand that boomed to become an international cult-favorite for skin and body care. From the start, they have consistently used the same hashtags #letsbefrank and #thefrankeffect. The photos they share all contain a common theme of customers happily covering their faces and bodies with the brand's signature coffee-scrub. As a result, there are now over 100,000 on-brand images shared on Instagram.
4. Create a Submission Process
How can audiences make a submission?
Each business will have a different process, as it depends on the content that is being submitted and resources a business has to review it. Three common submission processes include pre-moderation, post-moderation, reactive moderation.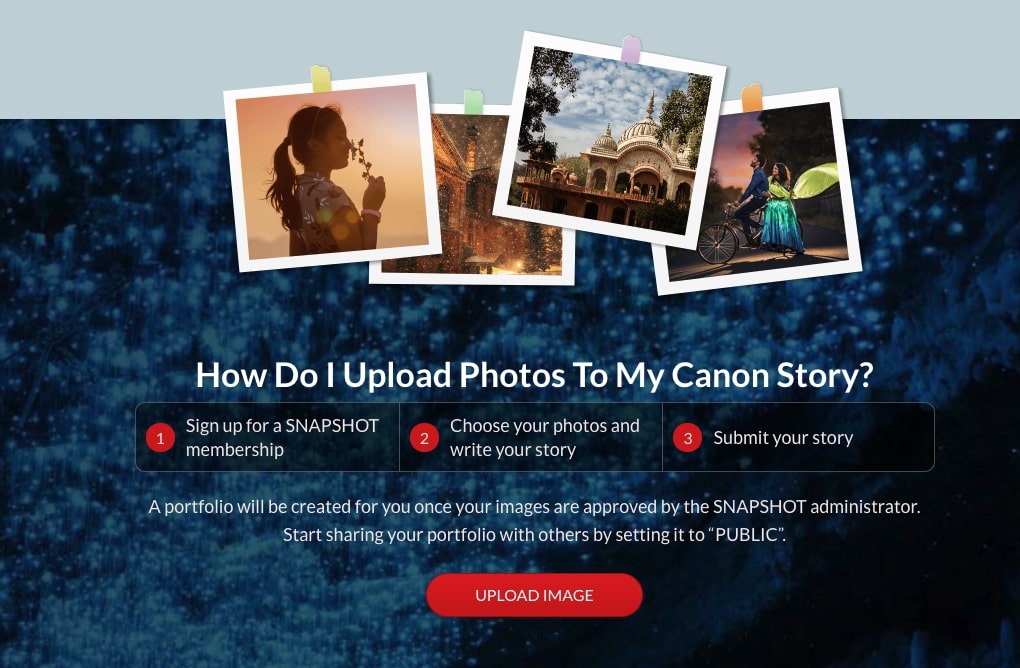 Pre-moderation: Submissions are reviewed and approved before posting. For example, when a user submits content, a message like "Your Post Has Been Submitted For Review" would follow.
Post-moderation: Submissions are posted in real-time, and are then monitored and reviewed regularly.
Reactive-moderation: Submissions are posted in real-time, and only reviewed if other users flag or voice concern over the content.
During the submission process, be sure to include all the must-know information. This includes:
Having user permissions & rights agreements readily available
Listing how and where your business will use content
Including any submission deadlines, rules, and other guidelines
5. Regularly Monitor Content
Despite having these safeguards in place, it's still necessary to regularly monitor social media content. This can be done manually, with the help of technology like AI, or a combination of both.
Using tools like Mention.com, you'll be able to monitor any social media content related to your business.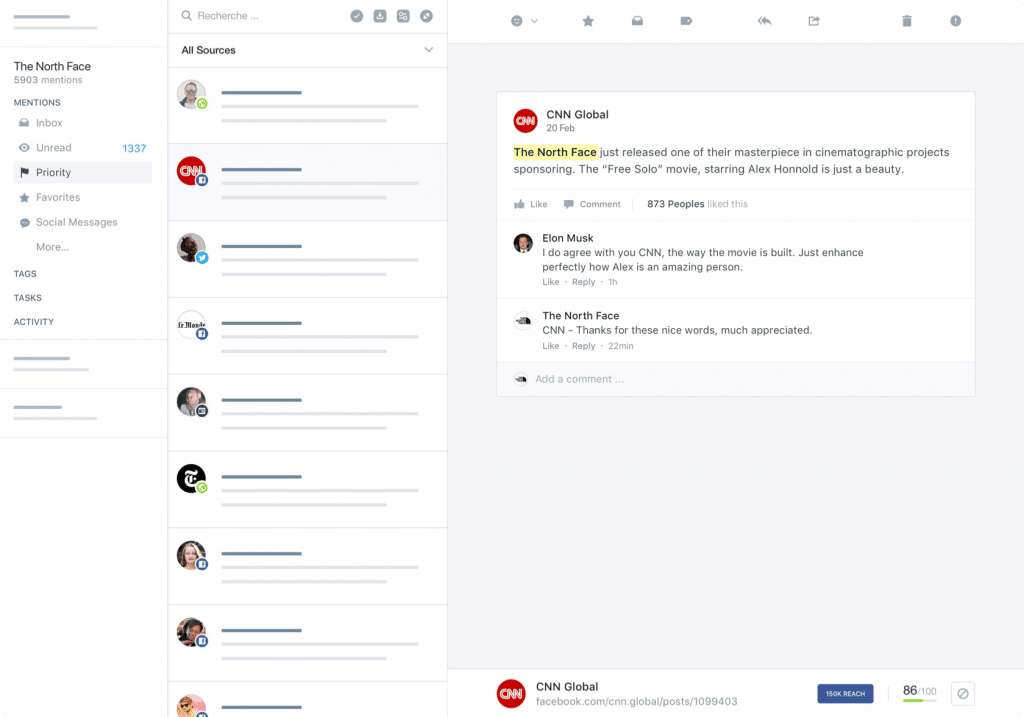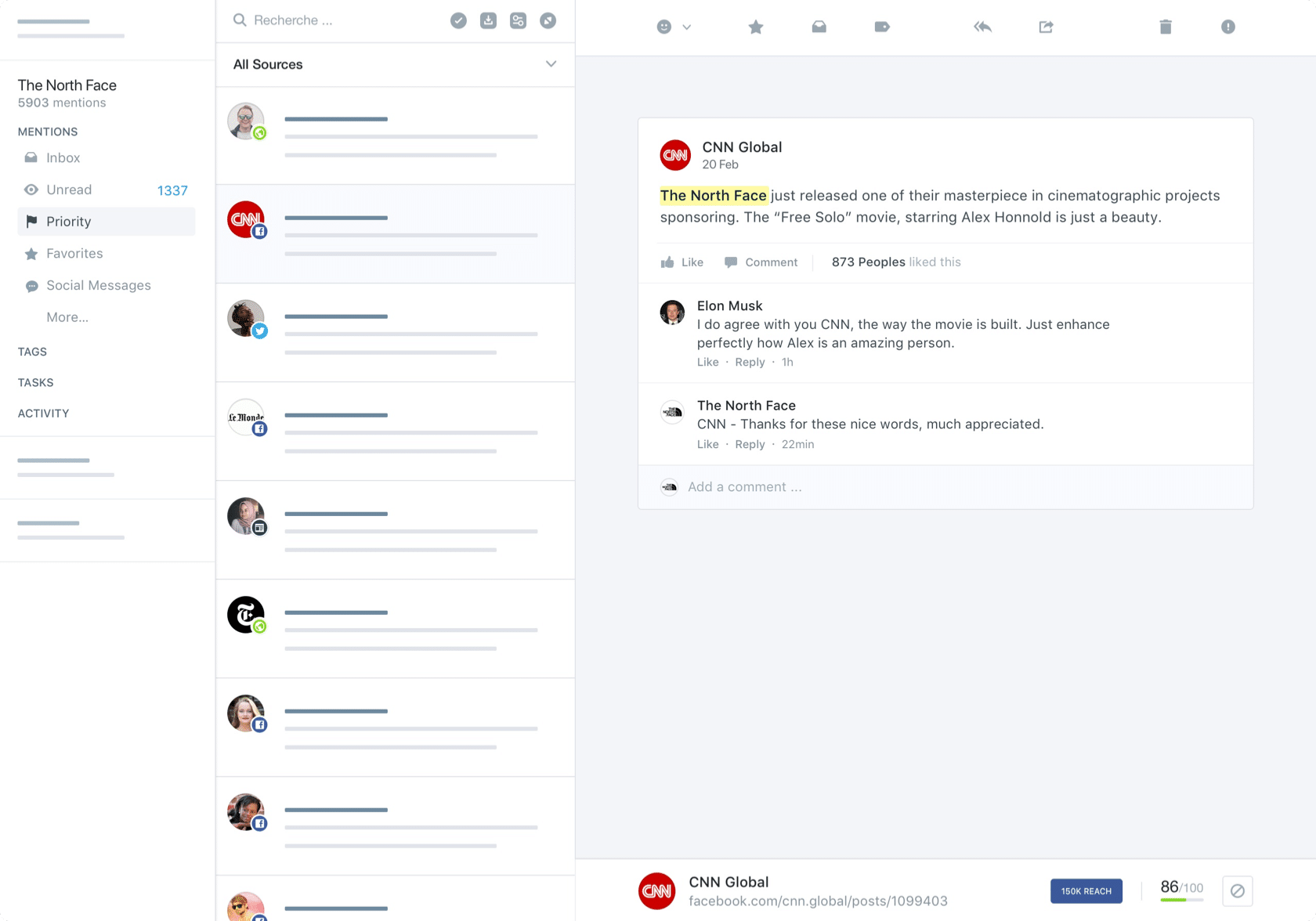 Unlike solely monitoring through the social media platforms themselves — who only notify when you are being directly messaged or tagged — you'll be notified anytime your business is being mentioned at all. This allows you to have a clear overview of what content is being posted, which platforms it is on, and who is sharing it.
Content moderation should become an integral part of your social media strategy, as well as your overall marketing strategy. It's not only a way to protect your businesses' reputation and brand, it's also a way to provide a more engaging, worthwhile customer experience.