These days, every self-respecting company offers prospects the proper treatment. A company's customer care is a leading influence in the consumer's trust and rapport with a brand.
If you're smart, you'll find a way to answer prospects' questions and give them special treatment. If you're selling something, it's obvious that people want to know more. Once they get in touch with you, if you give them what they need, they'll feel confident and excited to become your customers.
You can find dozens of customer service tools to assist you with this challenge. In today's post, we've selected 9 of the best tools worth your attention. Take advantage of the best, step your game up, and improve your customer care once and for all.
Let's begin.
1. A team inbox
Ever considered setting up an e-mail account for your entire team? This is one of the easiest ways in which all your team members can contribute to the customer care responsibilities.
All the questions and complaints arrive in one place, and every employee can reply to a consumer's request.
This is pretty much the simplest version of a customer service software: a team inbox.
2. A call center
Some customers will never be convinced to purchase through a screen. They just don't trust the process. This often happens when the products or services of a business are highly priced. It's going to take even more trust to get the buyer over the line.
To build trust, you need to be prepared to answer lots of questions. And the easiest way to do this is set up a call center.
But it doesn't need to be a huge team of people sitting by their phones, or an outsourced service in another country. Take advantage of call center tools like Talkdesk, Five9, or Aircall. These let you give the appearance of having a large call center, while sharing telephone responsibilities among your existing team.
3. A mobile app
If your customers are digital natives, a free mobile application could be a great customer service choice. Through an app, you can definitely provide everything that's necessary for your prospects to become customers.
4 out of 5 people use their smartphones while shopping. This appears to be a trend that's here to stay. Consider adding even more "mobile elements" into your business and customer care service, starting with an app.
4. Facebook groups
Social media gives us great opportunities. Besides the obvious benefits of getting traffic back to our websites, we can leverage social networks like Facebook to create a communication space.
And groups are the perfect tool. Everyone who has questions should be directed towards the open-group, where all the questions are answered and debated. This way, other people can gain value from your answers and learn more about your products and services.
If it's a good idea for your business, develop a Q&A support group.
5. SMS text support
Did you know that 75% of US customers still send text messages? Taking this into consideration, you probably should offer your customers a chance to send you a text message with their inquiries.
Add a phone number specifically to offer support. If the problem can better be discussed by talking verbally, you can call the customer and continue from there.

ZenDesk is a multichannel support software with plenty of features that your business will find very useful. ZenDesk offers you a team inbox, a knowledge base, a chat, a forum, a phone, and also a proper social integration.


Helpjuice is an app that gives businesses a simple solution for their knowledge base integration. Each serious company needs to have a knowledge base organized in a proper way. Helpjuice not only does that, but also offers you a way to deliver instant answers in different languages.
Their analytics platform will make your life easier, as you'll understand your prospect's behavior. You'll spot the most common problems your customers face, and you can figure out the solutions for solving those problems right from the start.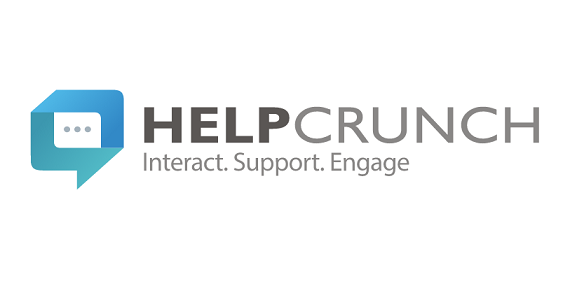 Implementing a live chat is a great solution no matter what. Once you introduce a live chat tool, it becomes far easier to offer a great customer experience.
Helpcrunch Live Chat is a nice solution for almost any type of business. By immediately answering your customer's questions, you'll see better conversions and increase the likelihood of sales. Plus, you'll collect a lot of customer feedback that can later be used to improve your products.
It's important to be able to communicate clearly with your customers. This includes drafting Q&A web pages, payment information, and plenty of other useful documents.
But what if you're not so good in English language (or another language)? You can always outsource a professional writer that can help you conduct better communication with your customers. That's how Essay Geeks works.
Choose the writer you prefer (they tend to have PhDs in different fields), and allow them to assist you in the content creation process. After all, you can't write a Q&A post if your English lacks consistency.
Takeaways
To build a successful, sustainable business, we must offer our potential customers all the help they need to reach their final decision. If you treat them well and offer them the proper customer care experience, they'll reward you in the long term!