You know people are always looking for solutions on Google. But how can you catch their attention and convert them into qualified leads that will make your sales team satisfied?
With online marketing, it becomes much easier to attract leads and bring them into the buying process.
There are different ways to convert site traffic into leads. You can promote your business's product or service via email marketing. You can try outbound calls.
There's social media. Content marketing is another way to attract website conversions.
To help digital marketers bring more leads into their funnels, here are the top 7 tactics to convert website traffic into qualified leads that your sales team will thank you for.
Drive more visitors to your site with SEO, PPC, and email marketing. Get help with our free guide for digital marketers today.
Drive more website conversions with these unrivalled tactics
1. Use the perfect calls-to-action
I'm sure you've heard the phrase "Ask and you shall receive." In most cases, this approach works for a good amount of site visitors. To get a qualified lead, you just need to make visitors take a desired action or fill out a form. Ask for a lead, and you shall get one.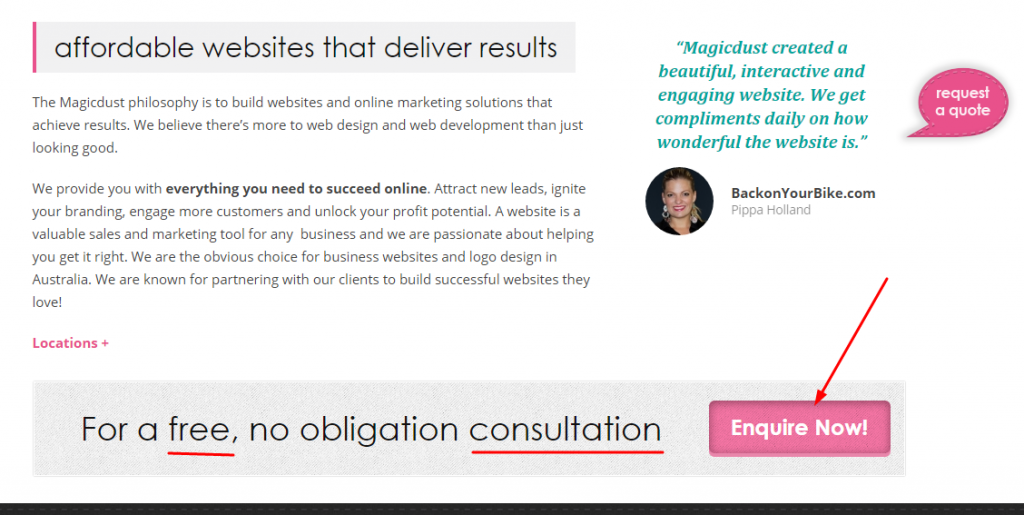 Offering CTAs is important to tell users what they're getting in return, and provide real value. Be specific.
No one likes to "accept" anything, and they might be hesitant to click "Sign up" or "Download." Try to avoid risk-offers and offer something more specific with high value (free checklists, reports, or consultations) that will result in conversions and real revenue.
For example, I like how the Australian web design company Magicdust integrated a perfect call-to-action. They offer to enquire now about a free consultation. It is really valuable, isn't it? 🙂

Remember that the "Contact us" form is also one of the least effective CTAs. There's no need to rely on only this option to increase conversions. If you really want to catch users' attention, you can easily test out different variants of CTA buttons and figure out what are effective and what are not.
2. Include testimonials on your homepage
It always sounds great to create real testimonials and social proof on your website. For e-commerce websites, it will be a great virtue. Sixty-four percent of consumers read testimonials before ending up in the buying process.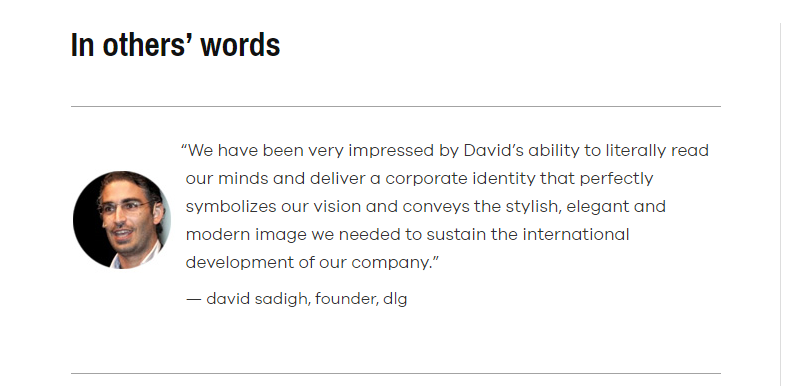 At first sight, it looks normal and contains a name and image. It's a good testimonial, but it doesn't sound too convincing in comparison with this one: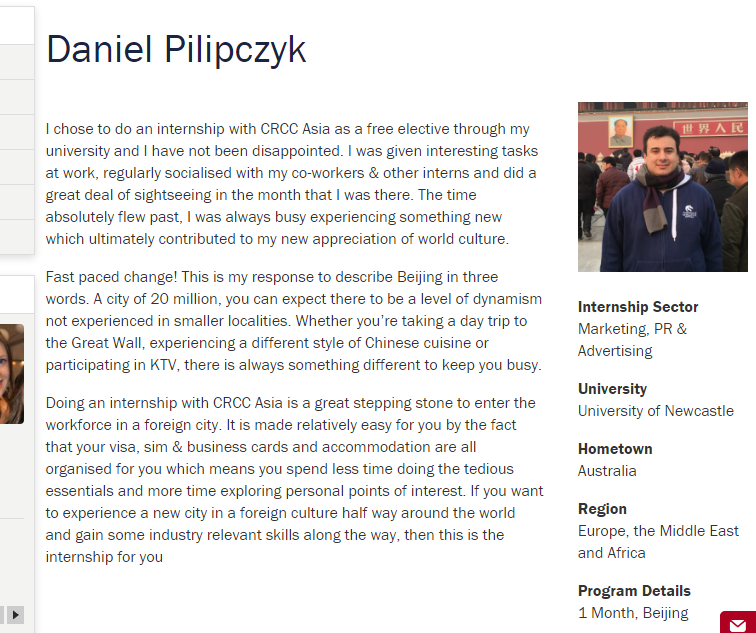 Although the testimonial is long, it's so authentic. Daniel has praised his good internship experience.
Let me give you a word of advice. Video testimonials will be the best way to showcase your praise.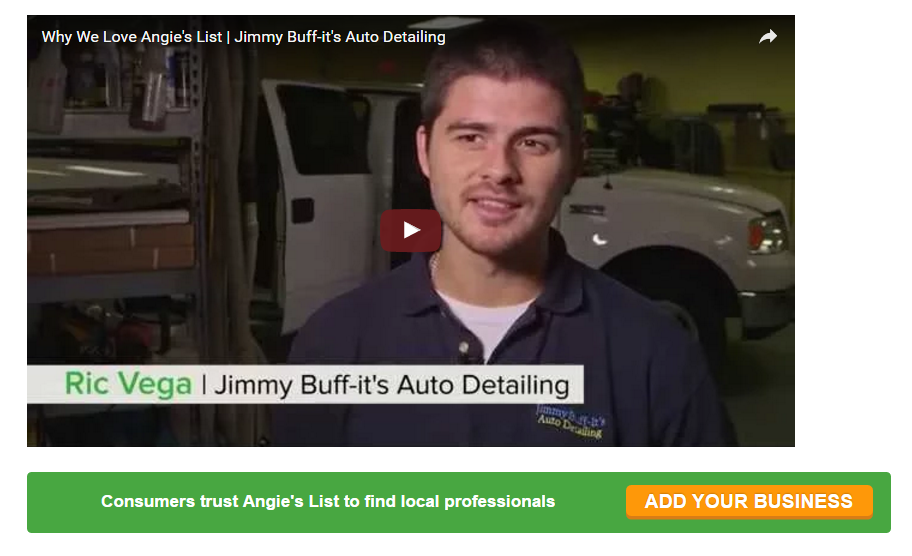 I also liked our idea at SE Ranking to get testimonials from experts. Especially if we're talking about quality relationship building, we should know top experts in our industry.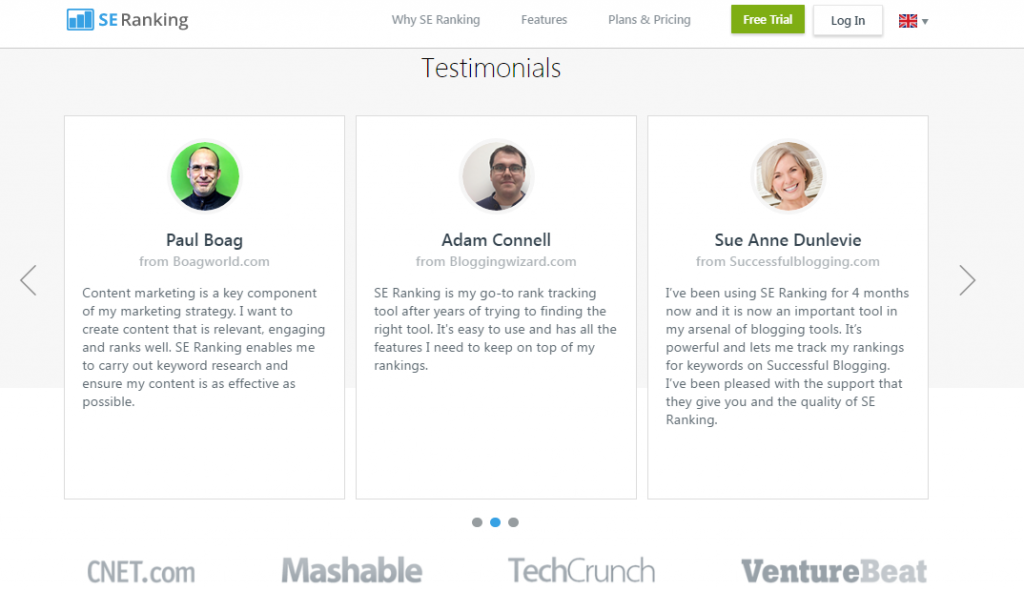 In my experience, longer testimonials can drive more conversions than shorter ones. Make sure that testimonials are distributed throughout the whole website ranging from pricing pages to check out pages.
3. Create quality content
There's no question that creating quality content is king on the internet. Quality content means not only providing fresh and interesting information, statistics, proofs, tips, guides and more, but also knowing well your target audience and the subject you're writing about.
If you have a blog on your site, make sure you publish and promote regularly. Search engines love new content.
With enough of it, you can make visitors stay around longer and find out more about your company, eventually converting. Try to vary your types of content, including things like video, audio, and visual content. Users love sharing this kind of stuff, too.
4. Adopt the herd mentality
Have you ever noticed that how people move in herds? If many people are doing something, other people want do it, too. Showing how other people are jumping on the bandwagon with your brand can help you increase conversions and signups.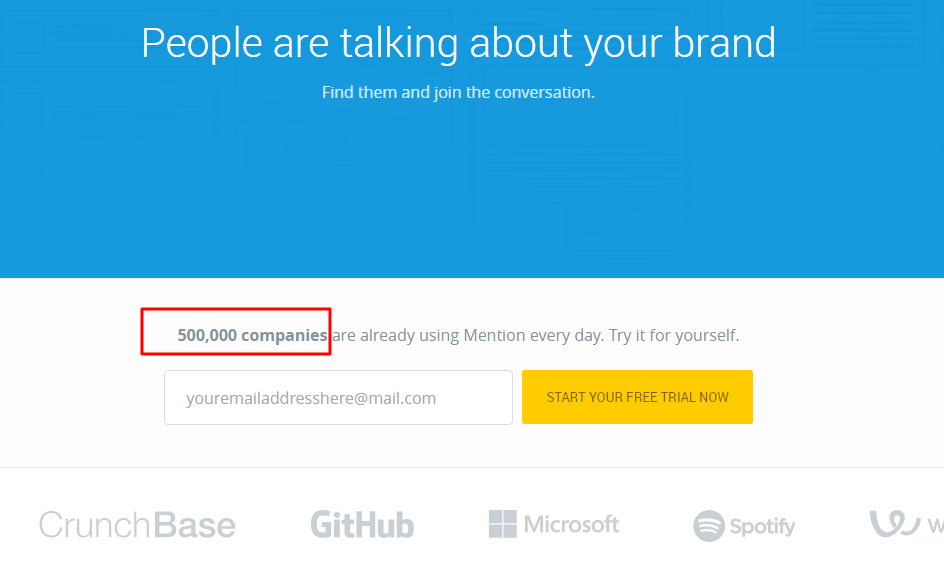 Mention also practices this a bit. They show that 500,000 companies are using the service every day. Such a number means that it must be worth trying it for yourself, right? (Editor's note: yes, it absolutely is! 😀 )
Using the herd mentality approach will make more people take action.
5. Educate users with webinars
Webinars can be a great way to attract new leads for your business. They help you educate your visitors about their problems, present you as a credible source of information, and build credibility for your brand.
Before creating a webinar, make sure to prepare the event in advance, choose a subject that relates to their problems, find a presenter, and set a time and date.
Start promoting the webinar at least two weeks in advance, everywhere you can. You can send a note to your email list, write about the webinar on your blog, and promote in on social media, among other channels.
6. Focus on improving website speed
Speed is something that we shouldn't forget about, as it's one of the key factors influencing search rankings. For e-commerce websites, it's often problem number one.
If you put an emphasis on decreasing page load time, we can drastically get a great increase in conversions and boost your overall traffic.
You can test out your website speed with Google PageSpeed Insights. It's a free tool that will help you spot problem areas.
7. Convert visitors into subscribers
Most popular and successful blogs have a lot of devoted readers and fans on social media. But how do you get such a number of fans following your blogs? One of the best ways to reach it is through your email list.
Whether you have a large email list or not, try to place a priority on building it every day. Offer users something interesting like videos, podcasts, infographics, or ebooks in exchange for subscribing.
To build a quality email list, you can make email opt-in forms visible on the footer, header, sidebar, or at the end of the post. Use a unique line that will help users understand the benefits.
Landing pages are a gold mine for you as they decrease a level of distraction and make users focus on your call to actions.
Conclusion
As you know, there are tons of ways to convert visitors into qualified leads. The above tactics are some of the ones that worked well for me. Your opportunities are endless and you just need to be more creative.
What else works well for you when it comes to generating traffic? What do you think how much traffic you can get after reading this post?