Email is no longer a tactic for the tech-savvy. Instead, it's an essential part of any small business marketing strategy, and it shouldn't be ignored or forgotten in favor of more "trendy" channels.
However, many small businesses struggle to develop unique and interesting email newsletters. Why? Because they don't have the resources to create them. Who has time for design when you're a one or two-person show?
But that doesn't mean small businesses should give up on email just yet. In fact, there are numerous email newsletter templates that are already designed and ready to use. We've rounded up some of our favorites — all you have to do is customize them with your business's branding and messaging, and they're good to go!
What to look for in an email newsletter template
There are plenty of factors to consider when choosing the perfect email newsletter layout. Below are key things you should look for when hunting for an email newsletter template.
What to look for in an email newsletter template:
A mobile-friendly template
With more people reading their emails on their phones than ever before, you must use mobile-friendly email templates.
According to statistics by Adestra, 61.9% of email opens took place on mobile in 2019.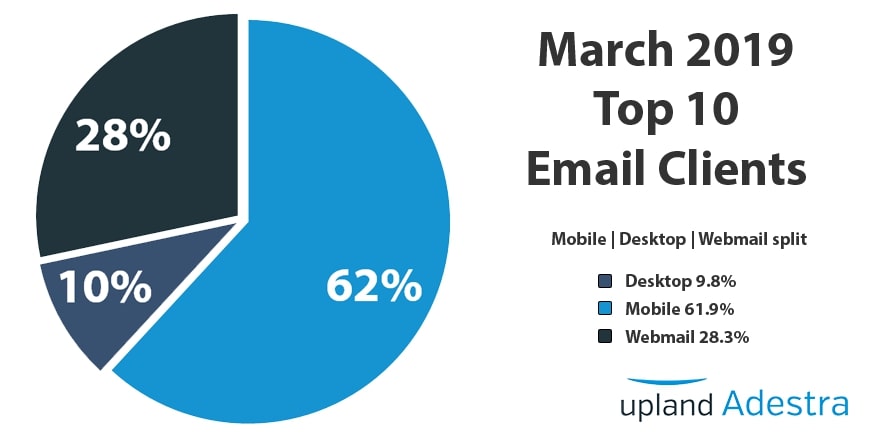 At the same time, Email Monday predicted that in 2021, mobile emails will be responsible for 26 to 78% of email opens. The open rate will depend on the target audience, product, and email type.
These numbers hint at the importance of a mobile-friendly template. A mobile-friendly template means that your website visitors will have a positive experience no matter if they're viewing your site on a desktop computer, a smartphone, or a tablet.
Good use of white space
When you're deciding which email newsletter template to use, you want one that is exciting and aesthetically pleasing. However, if your email newsletter is crowded with excessive text, images, and links, it's unlikely that your customers will pay attention to any of it.
White space creates harmony and balance — leading you from one element to another. Good use of white space gives your newsletter room to breathe. It helps define different sections and makes everything look a lot more organized.
Here's an example from Pinterest's email campaign, for example: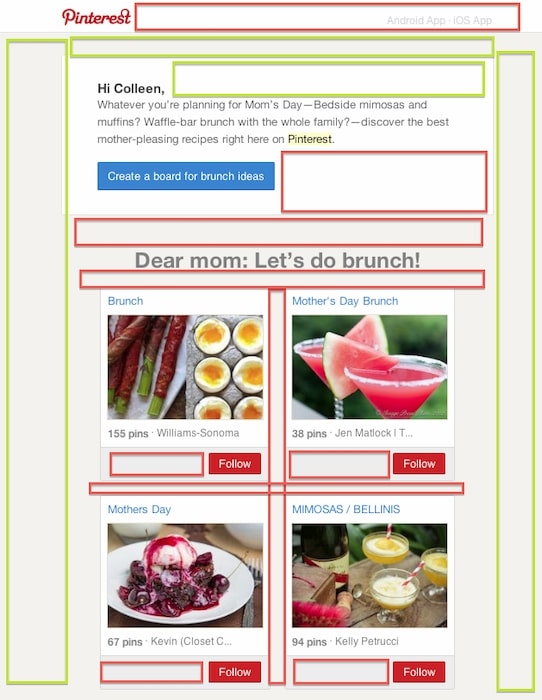 The areas highlighted in red are active white space, and the areas highlighted in green are passive white space.
Or, if you look at Chipotle's thank you for your order email, you will again notice good use of white space: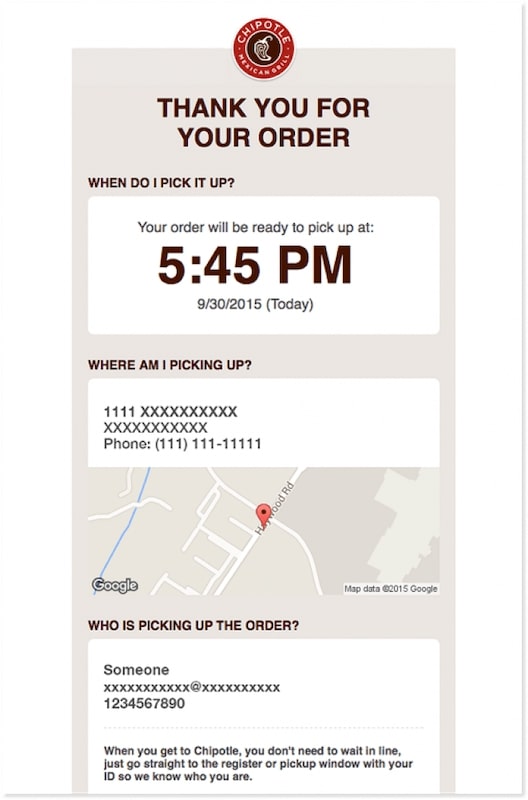 Visual hierarchy
Researchers suggest human brains process images faster than text and that most of the information passed on to the brain is visual. Thus, when picking the right email newsletter template, pay careful attention to the visual hierarchy.
What does this mean? A layout's visual hierarchy is how it leads your eyes from one section to the next. That could be through clever use of white space, a bold headline, or just a little extra padding around a photo.
You should determine the hierarchy based on the main goal of your email. You can do this by identifying content that is necessary for communicating the email goal and promoting action. This content should be prioritized in terms of importance and placed higher in the hierarchy.
For instance, if you use a bigger font size, you can attract more attention. The smaller font will convey your info in detail. Also, consider factors like hero image, color contrast, color palette, the proximity of content elements, repetition, white space, and more. These create hierarchy subtly.
Take a look at this example from Apple Arcade, for example: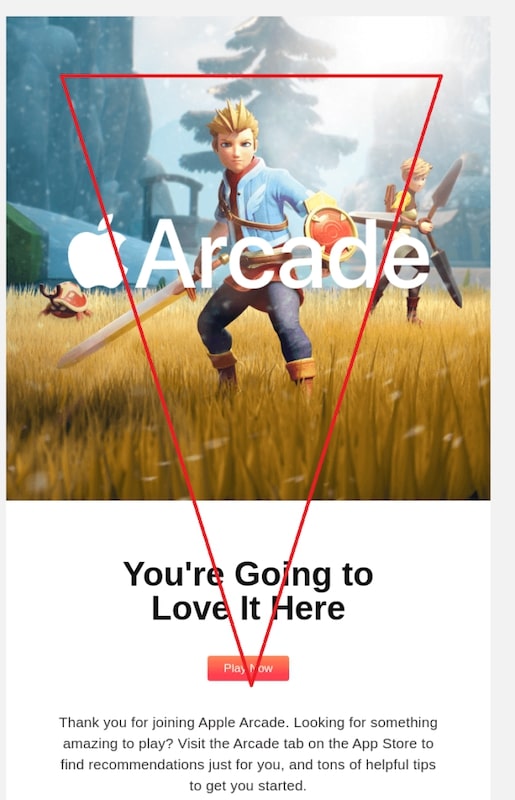 They used a hero image and placed the "Play Now" button at an imaginary inverted triangle tip to naturally attract the reader's attention while making it easy to click through.
They have also used bigger fonts in the headline and reduced it in the body to show a visual hierarchy of significance.
A distinct CTA
Your email newsletter templates should be designed to get your subscribers to click through and convert. That's why it's important to include a clear and compelling Call-To-Action (CTA) in every email you send.
CTAs are the buttons or links that drive subscribers to your website or landing page, where they can learn more about your products or services, fill out a form, or download something of value. For example, a CTA might read "Download Now" or "Get My Free Report."
A distinct CTA that makes readers want to take action is crucial for improving your email marketing campaign. So, what does a good CTA look like?
If you look at this CTA example from Cabot, it uses simplicity and exclusivity. The email copy text "Become a Cabot Insider" makes their subscribers want to be a part of something amazing. And the short description that follows lets them know what to expect. The green color subscribe button is not only prominent, but it creates a friendly and safe feel.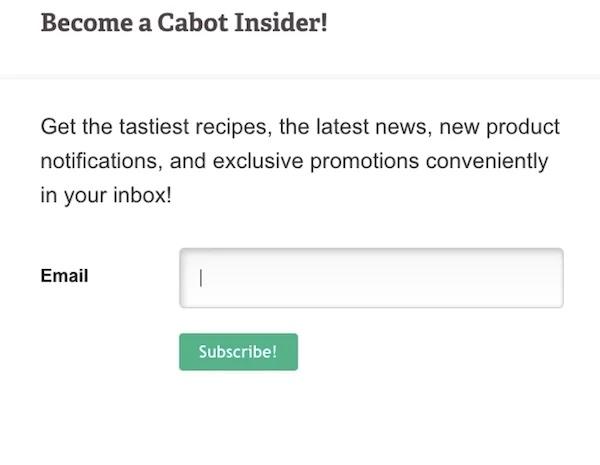 CTAs such as "Shop Now," "Shop Our Fall Collection," "Get 50% Off," "Shop Our Best Sellers," and "Act Now" can also encourage a purchase. Adding them to your email copy or CTA text is a surefire way of increasing click-through rates. These CTAs offer clear instructions, so they are easy to follow.
If you want to strengthen your click-through rates, you can also support your CTA with tools that make purchasing easy. For example, add an order form template under your CTA, so readers don't need to click off the page.
Accessible fonts, colors, and graphics
The first step in designing your newsletter is deciding on its layout. If you're starting from scratch, you'll need to decide on the number of columns, the width of the content area, and other basic structural elements. If you're starting with a template or a design created by someone else, these decisions have already been made for you.
Once you've decided on a layout, it's time to choose fonts and colors. Remember that your goal is to make sure that every element of your newsletter is easy to read and understand. This means using accessible fonts and colors whenever possible.
A simple font like the san serif font will make it easy for people with reading difficulty to read. At the same time, be mindful of poor color contrast — as it makes it difficult to read text.
If you want people to stay in your sales funnel, it is vital to set them up for success with every piece of marketing.
Try to stick with WCAG recommendations. For standard text, go for a minimum color contrast ratio of 4.5:1, and for large text, go for 3:1 for Level AA conformance. If you look at the example below, the 1:1 ratio has very little contrast while the 21:1 has significant contrast.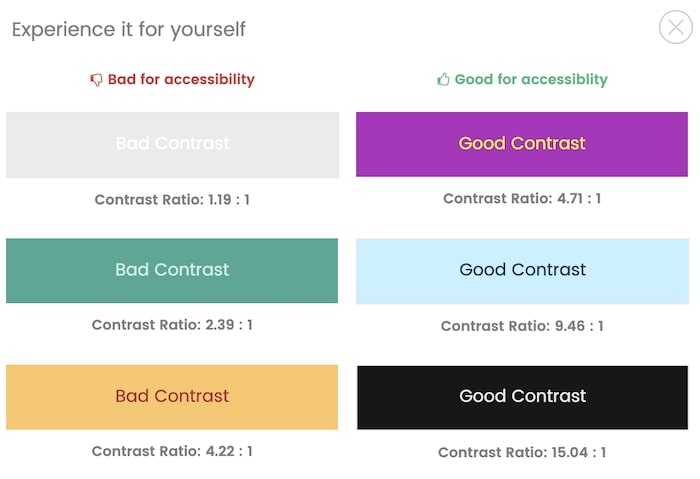 You should also use appropriate color contrast for graphics. If you are struggling to make your template accessible, you have two options: hire a web developer, or try a downloadable template.
Ten free newsletter templates to try in 2022
Now, let's move on to good email templates.
All these free templates have a few things in common. All the templates are downloadable in HTML files, do not require any coding skills, and are customizable using an easy-to-use drag and drop editor.
So, let's take a look.
10 free newsletter templates:
1. Happy Donuts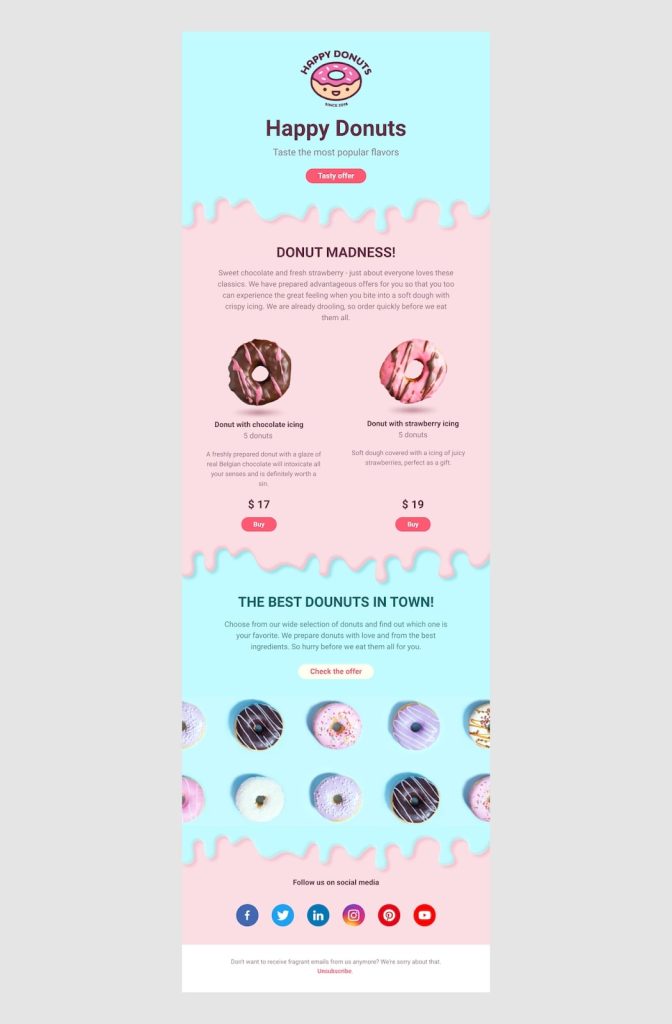 This template is suitable for food-based businesses and colorful food-themed items like homeware and clothes.
Pros:
The hero image of donuts is eye-catching and enticing. The CTA button in the hero image is then repeated in the middle of the email and finally at the end of the email.
These strategically placed CTA buttons keep the reader engaged with the email and keep them clicking. We love that this email has a footer section with social media links to keep readers on their site and engaged with their content.
Pros:
Lots of whitespaces
High-quality images
Visually appealing design and fonts
Enticing CTA buttons
The template is compatible with both desktop and mobile devices
2. Karakol Template Pack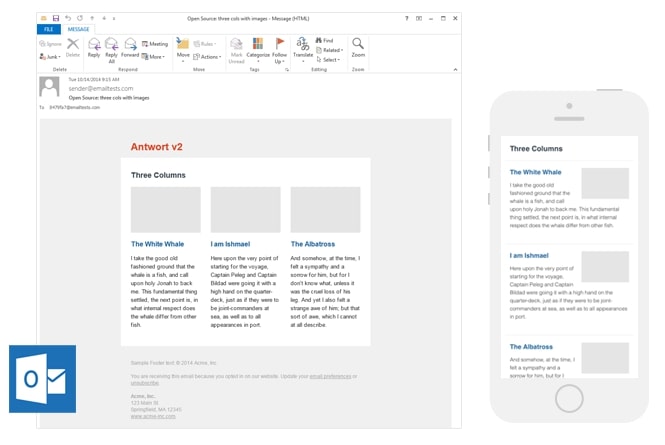 This template pack is suitable for marketing campaigns, including product announcements, blog posts, transactions, follow-up emails, and announcing upcoming events. The pack includes several outlines.
Pros:
Responsive, beautiful, HTML templates
Compatible with all major email clients, such as Outlook 2007 and iOS
Mobile responsive
3. ZappyPixels' Newsletter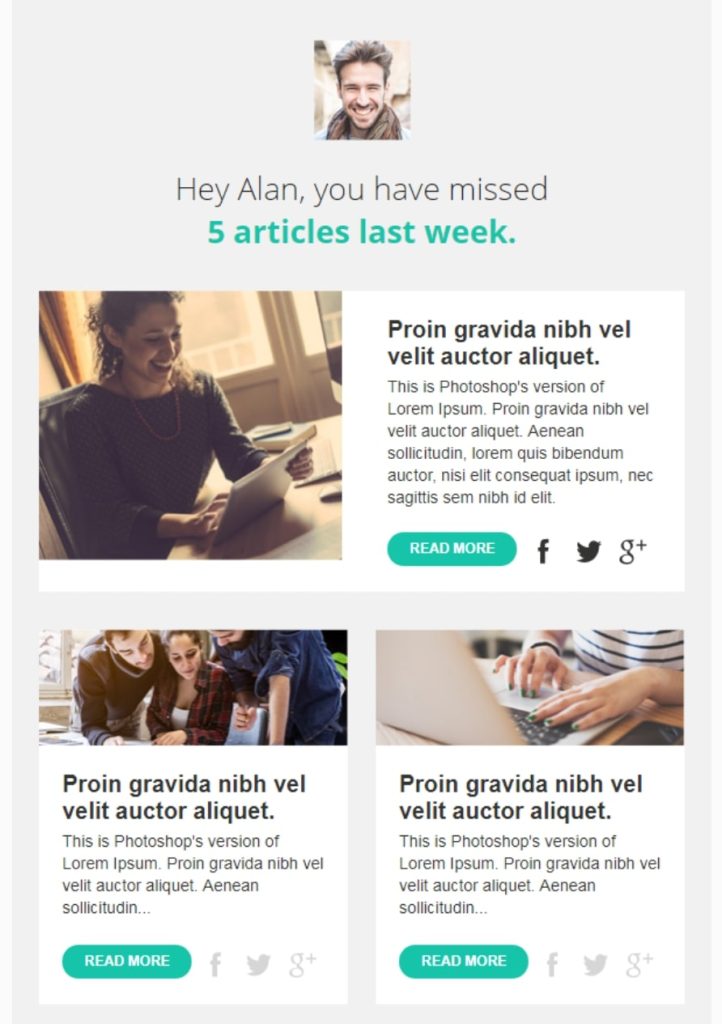 The template is suitable for startups, ecommerce businesses, and corporate businesses that want to provide useful information to their subscribers.
If you're an ecommerce store, you can include product news and special offers to build your list. And, if you're an online retailer, you may decide to include special offers or a discount code in your newsletters.
Pros:
Mobile responsive
Free template
4. Colorful Newsletter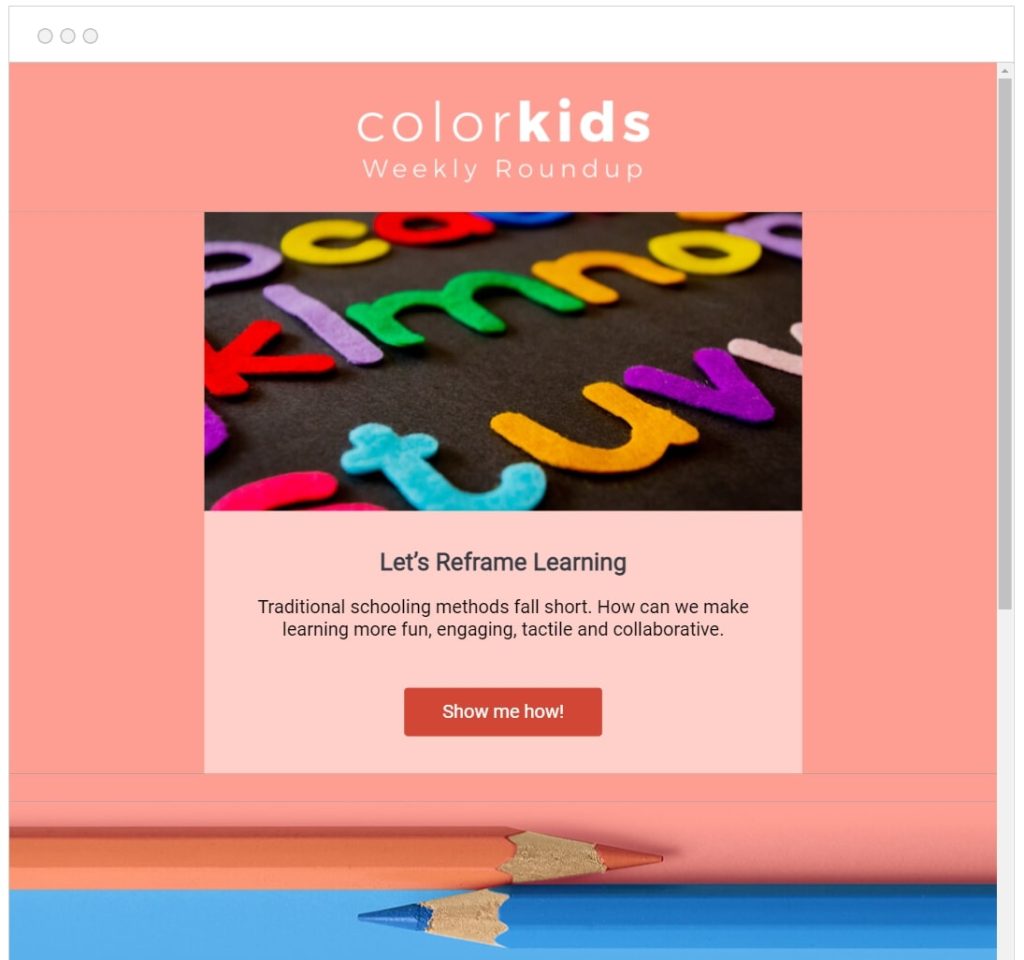 The template is suitable for online businesses and those wanting to start a customer loyalty program to retain their customers and grow their businesses. Plus, this colorful news article is suited for email broadcasts containing blogs and articles with an upsell section and featured social posts.
Pros:
5. GraphicsFuel's Template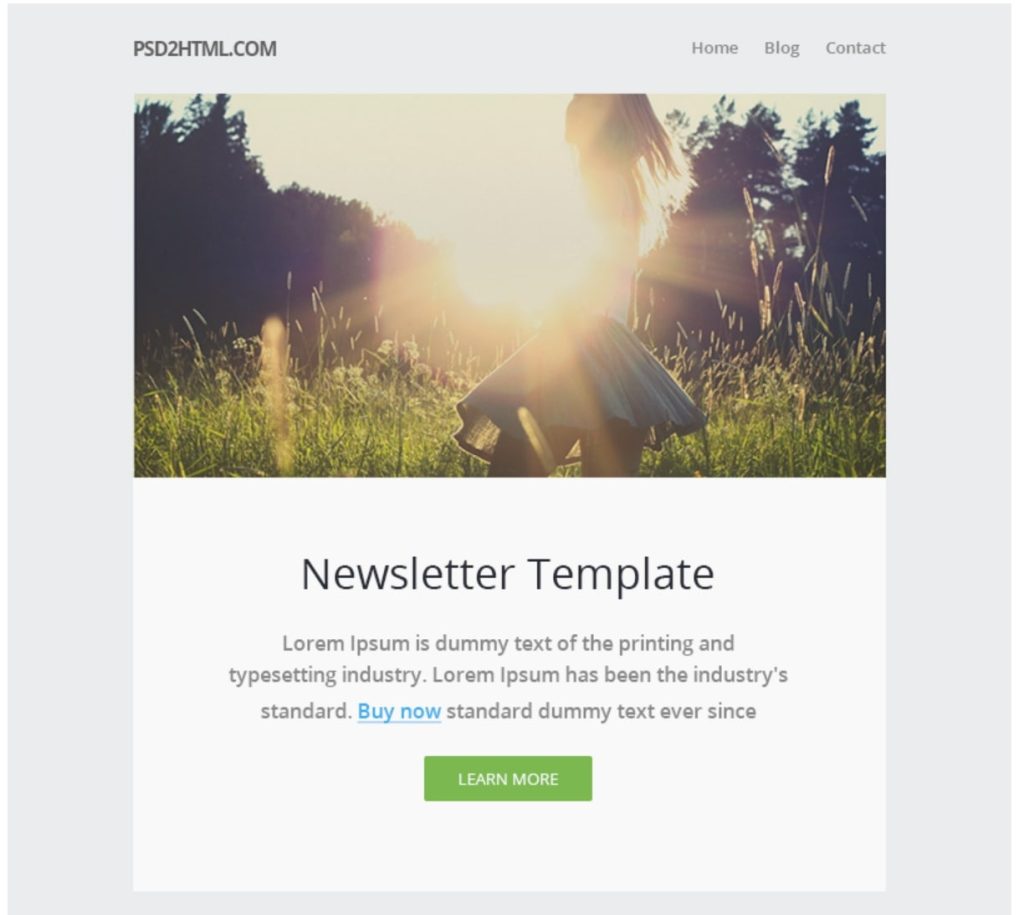 This template is suitable for all types of email campaigns and email marketing needs. You can also use it to promote your products or services because there's a special offer section towards the end. Plus, the social sharing options are an added bonus and can help you draw traffic to your social media channels.
Pros:
Responsive layout
Inline CSS and optimized code
Responsive, customizable, multipurpose email template
The subtle color palette and modern, minimalistic design
Compatible with 34 email clients and browsers, including Apple Mail 9 and Outlook 2007
6. A World With Kindness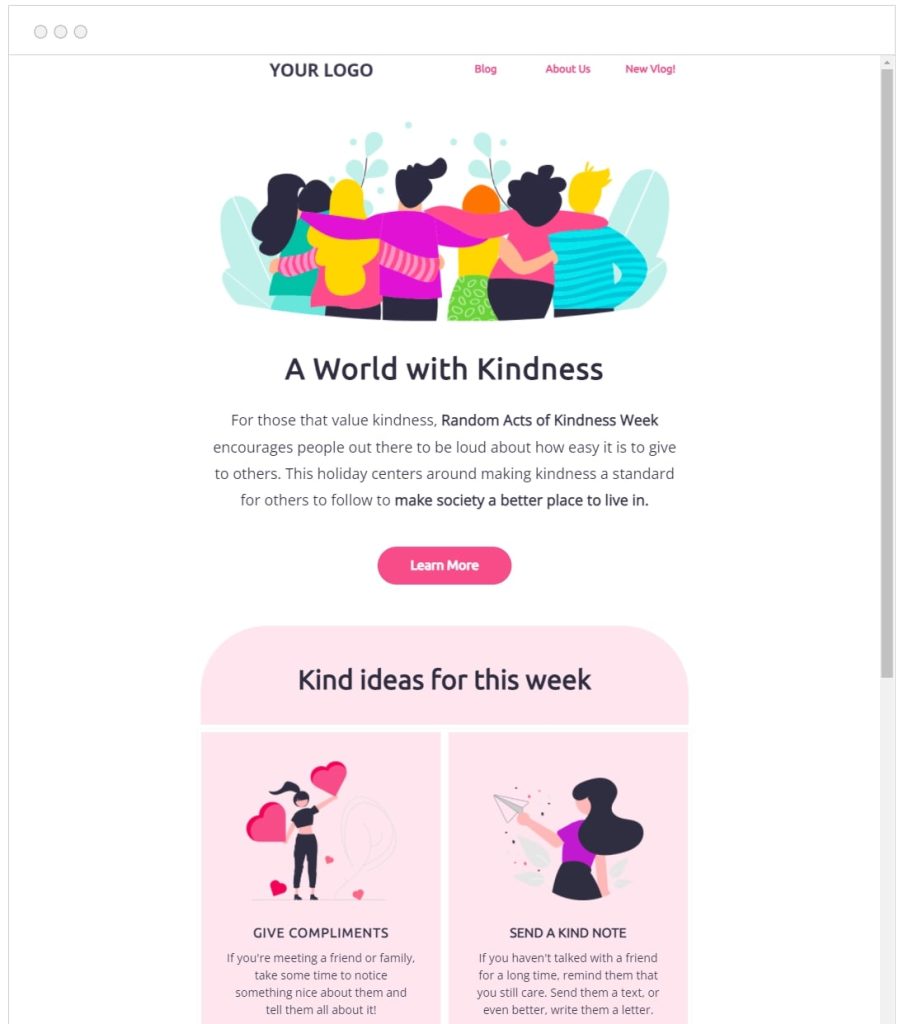 This template is suitable for fundraisers and non-profit organizations. It's short and sweet, so you can also keep it as part of your regular email newsletter.
Pros:
Customizable and mobile-friendly
Visually appealing illustrations and subtle color palette
It has illustrations that don't require attribution
Good use of white space
7. SliceJack's Template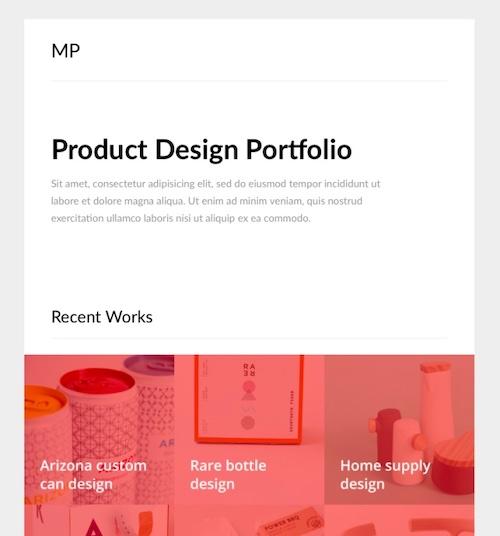 This template is suitable for promotional emails. The minimal and modern design will suit any kind of business. For instance, you can use this email template to promote startups, landing pages, agencies, apps, businesses, creative agencies, or any other kind of business.
Pros:
Mobile-responsive design to provide an optimal viewing experience
Works well with all desktop clients, mobile applications, and web clients, including Gmail, Outlook, Yahoo, and more
Simple and clean design
PSD file included
Customizable
8. Email on Acid's Template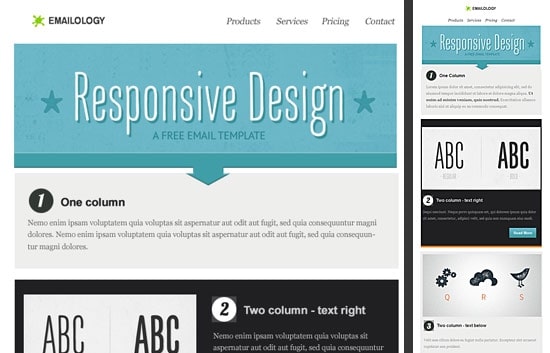 This email template's design is clean and minimal. It is suitable for showcasing your products, mobile apps, websites, services, etc. You can also use it to send broadcasts, including blog posts, articles, news reports, and more. You can change the colors and fonts to adapt them to your brand.
Pros:
The marketing newsletter is mobile responsive and customizable
Minimalistic and good use of white space
Compatible with more than 70 clients and devices
9. All The Paris Feels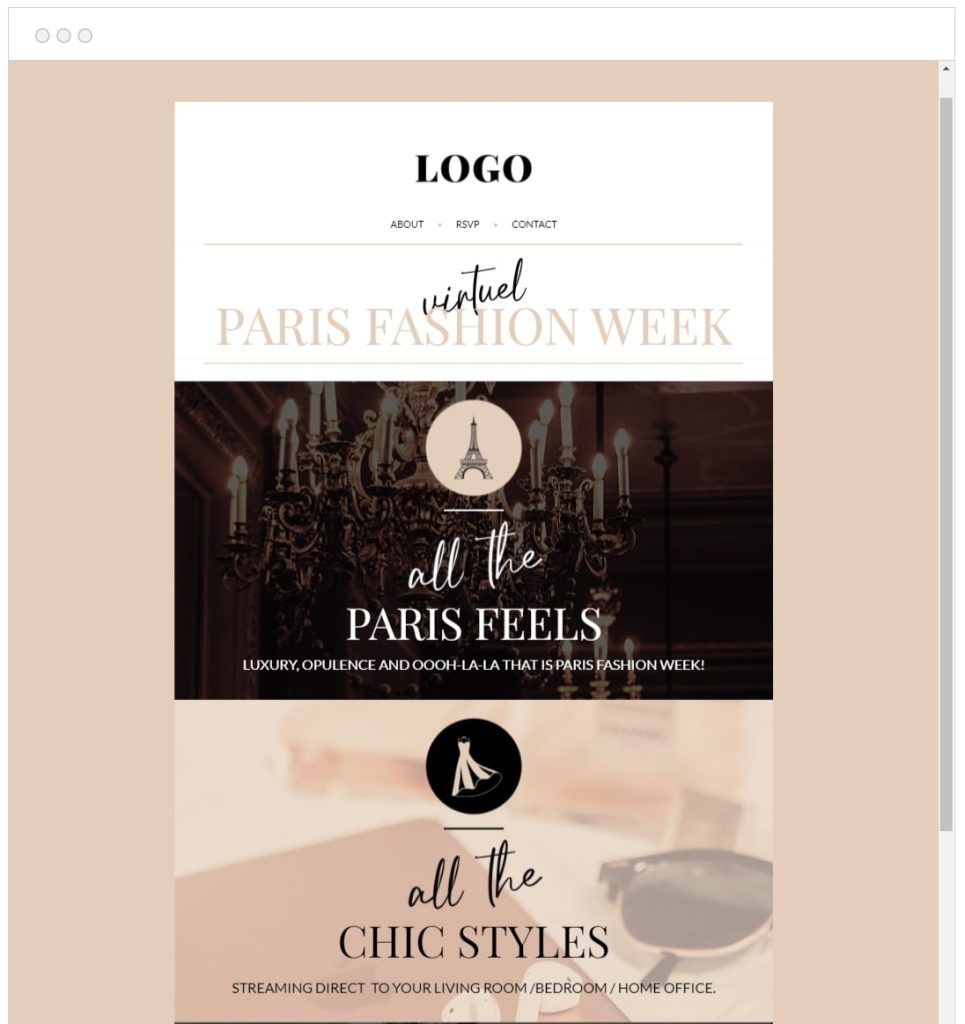 This template is geared towards homeware and fashion brands. You can customize it based on your requirements, making it a suitable option for seasonal promotions, product updates, showcasing your products, and sharing blog posts about the design and fashion industries. You can also use it as a unique way of presenting travel photography.
What's cool about this template is three-fold: first, it's more conceptually unique; second, the color palette is lighter, and third, the versatility of this design works well for multiple subgenres.
Pros:
Responsive and customizable
Attractive color scheme
It works with many major email marketing services
10. WayFair Template Pack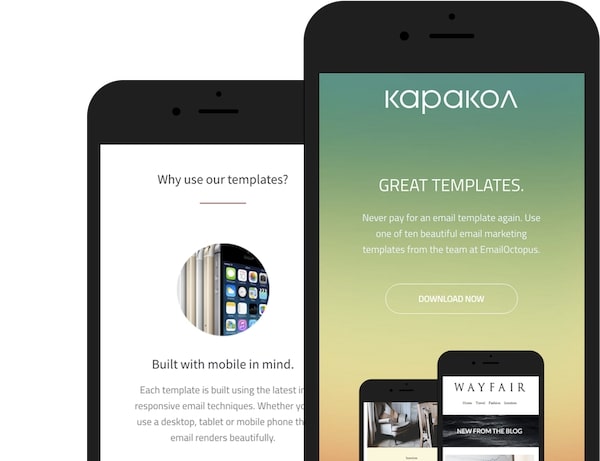 This template pack is suitable for a lifestyle, interior design, or fashion brand. This template pack includes multiple layouts you can customize.
Pros:
The email marketing templates are HTML-based
Responsive and mobile-friendly
Good use of white space
Minimalistic and soothing color palette
Email newsletter templates that bring a smile to your readers' faces
Email marketing is still one of the most powerful ways to promote a business or site, and templates make it easier than ever before.
While an email newsletter template may seem like a small detail, it is actually one of the most important factors in determining your email's success. It will be the first thing your subscribers see, and thus, it sets the tone for everything that follows.
Plus, neither you nor your team needs to be an HTML expert to pull off a visually appealing campaign. Instead, focus on creating quality, relevant newsletters with the help of email newsletter templates.