As we try to find a new normal in the ever-changing world, experience-based marketing strategies are a shining light for companies to build rapport with their ideal demographic. The modern world values shared experiences and stories more than ever, as we have seen with the endless stream of media focused on how we connect, even when we cannot connect in person.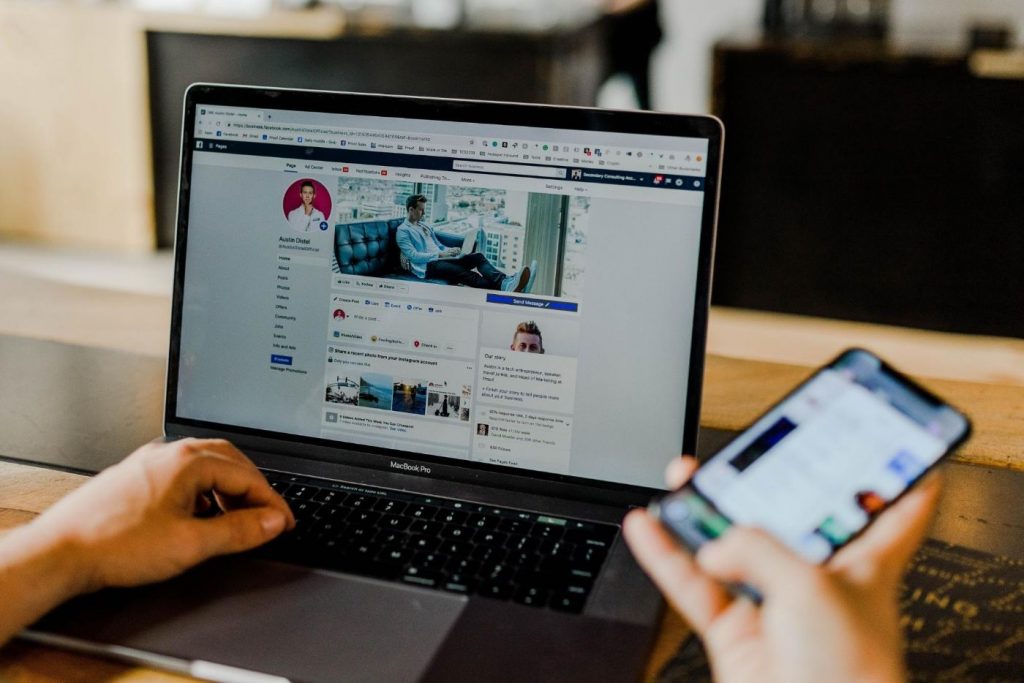 Experiential marketing is the most modern-minded way to bridge the gap between company and client, and your company can benefit from the expertise of contemporary strategies in a multitude of ways.
While experiential marketing might sound like event marketing, there are ways to market experience without talking about a specific happening, and with most in-person events canceled or postponed this year, how we advertise must shift.
According to a Freeman Global Brand Experience Study, more CMOs than ever are devoting a significant portion, between 21-50 percent, of their budget to experiential marketing campaigns over the next few years, and the reason is clear; it works.
Here are seven reasons your company needs experiential marketing to succeed in 2020.
Table of Contents:
Storytelling at its Finest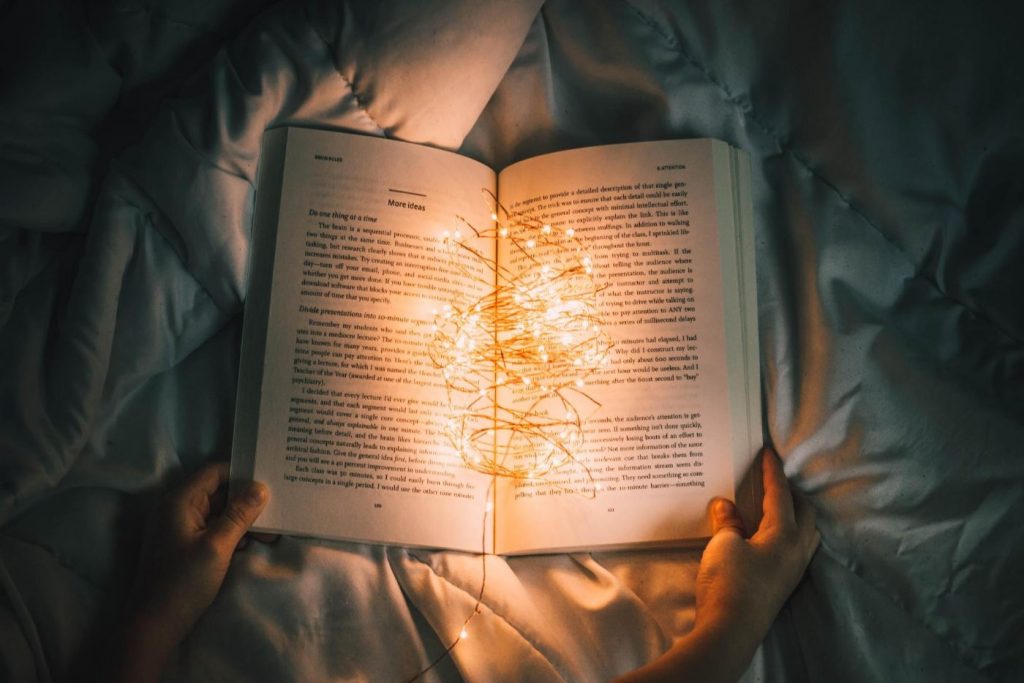 Experiential marketing is the simplest way to tell the story of your brand and include your potential clients in the narrative you build.
Guinness Beer tried and succeeded, sharing their story through an effective marketing campaign with an aspirational sentiment. Touting a lifestyle that will not "settle for ordinary," The Guinness Class campaign delivered a taste of the luxurious, high-class life, the extraordinary life, the life Guinness customers aspire to live.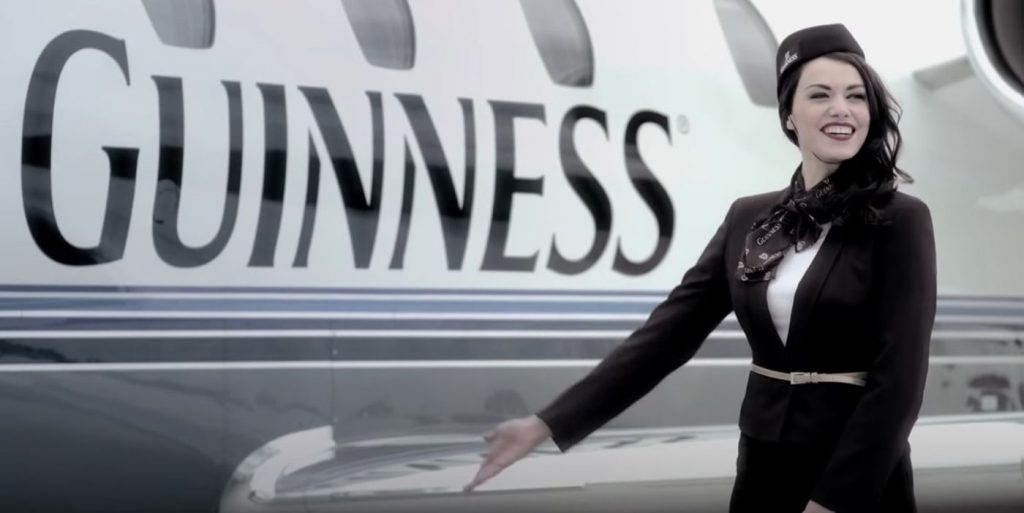 By connecting the experiences of living the average life to living the high life, consumers put themselves in that place with a glass of Guinness in hand. This is the story that the brand is telling, the story of graduating to a higher plane of life through their product.
The Takeaway: Tell your story and tell it right. Your ideal client may not yet know what they are to you, that is until they connect with your story and your mission.
An Active Understanding
Shared experiences have always been humans' simplest way to connect, and marketing is no different. Experiential marketing allows viewers to connect with a brand and a product in a personal manner, leading to a more active understanding of the impact on their lives.
A fantastic example of creating an understanding of a brand that evolves with the user is Vans's House of Vans campaign from 2019.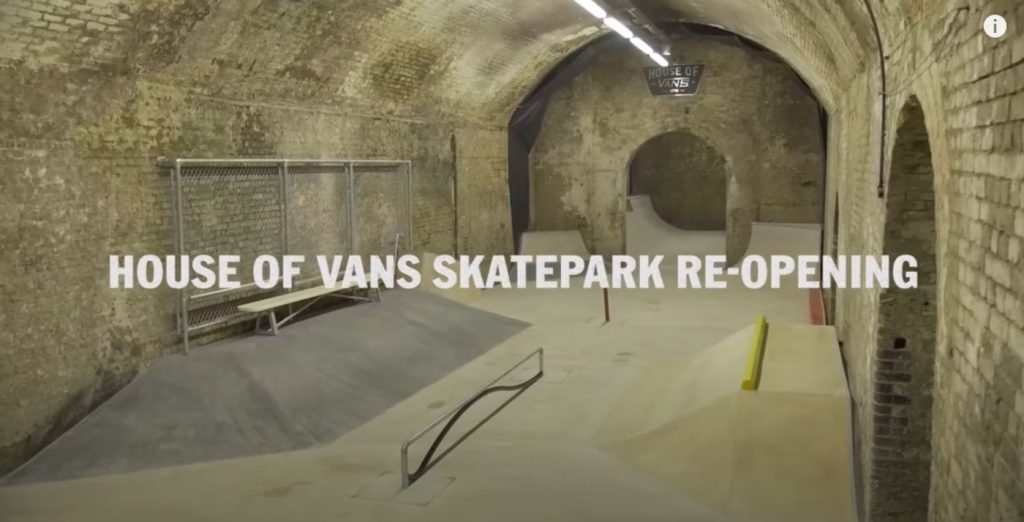 For this marketing strategy, Vans set up pop-up shops in major cities such as New York City and London for skaters of all skill levels to meet up, try some skate shoes, and connect over the skate life. The brand's goal is to unite its clients and give them a deeper appreciation of the significance of their "Off The Wall" lifestyle.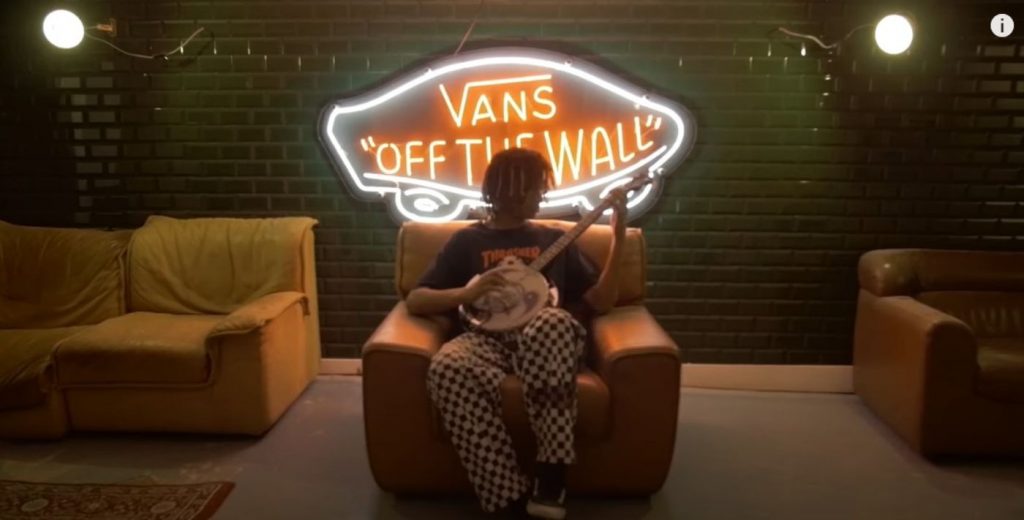 This operational understanding of what makes the Vans brand stand out is what drives the force of consumers to stay loyal to a high-end shoe manufacturer.
The Takeaway: An understanding of your brand that lives inside the mind of your customer is invaluable. Connecting to the pathos of your potential customer with an experience-based advertisement can bridge a gap you might not have known existed.
Social Media Success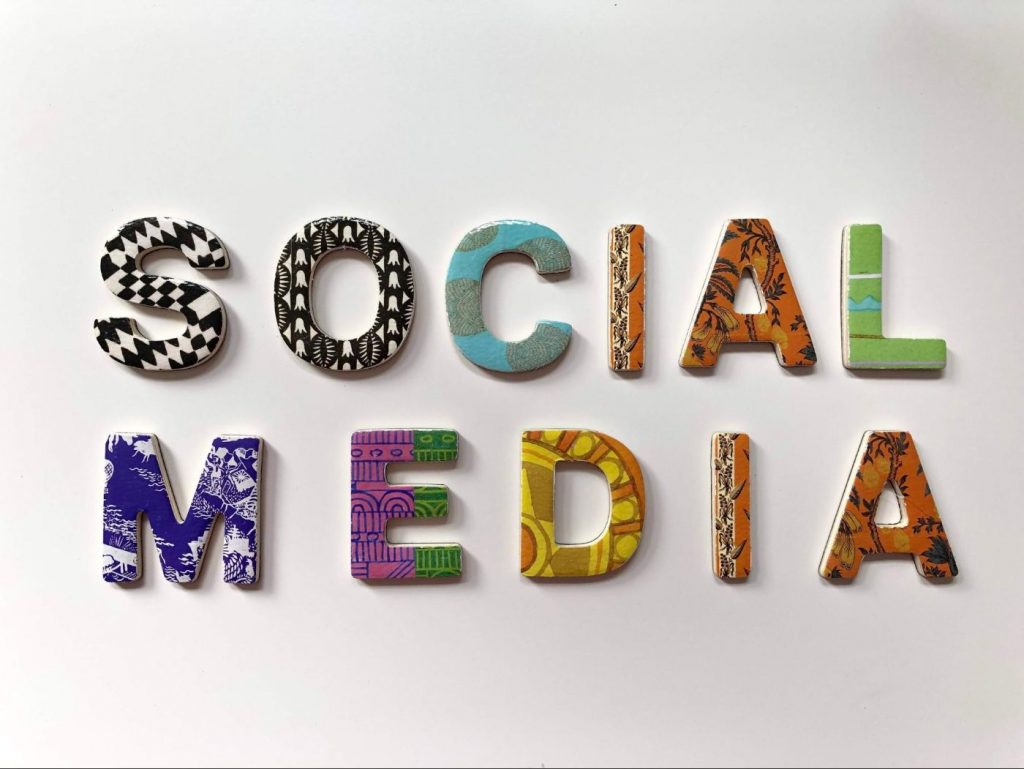 Social media platforms are the new preferred way to market your business and reach your clients in a personal way. The Facebook IQ Live campaign from 2015 offers meaningful insight into users' favorite social media platform, but this idea is not limited to social media platforms advertising themselves.
Using social media to market to your demographic can open doors to make your marketing interactive and hands-on without needing anything more than just that, their hands. The qualified customer can provide glorious data without realizing it, while also fortuitously letting your brand enter their headspace and interact with them daily.
Visual Fizz also tackled the idea of social media presence with a case study of a Chicago Food Festival by implementing engaging content in the cyber world to increase attendance of the in-person event.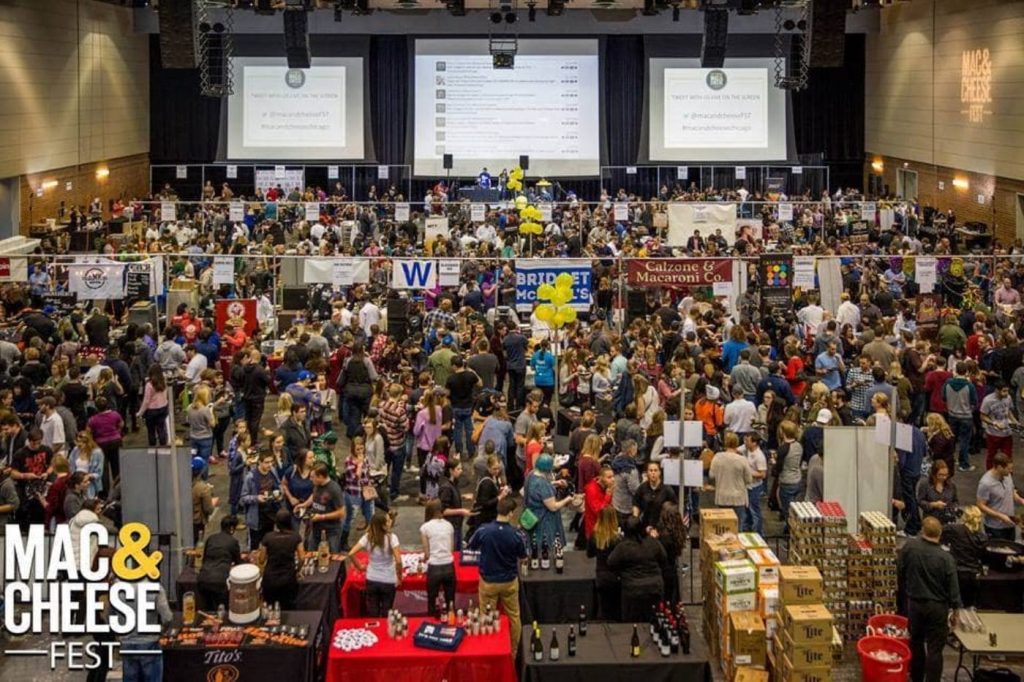 This strategy entered the social media sphere through advertisements, images, and videos illuminating the experience of bonding with others over food, and additionally, bonding with the restaurants and companies that brought them together.
Some highly effective ways social media can be used as a tool to leverage traffic and awareness of events like the Chicago Food Festival include branding marketing initiatives with catchy hashtags, encouraging user-generated content through giveaways, trivia/photo contests, or polls, and teasing exclusive offers like codes to unlock additional benefits when attending the event.
The Takeaway: Social media platforms are a simple solution to link your brand's mission to your content in a way consumers can understand and access without feeling like they are being advertised to.
Budgetary Benefits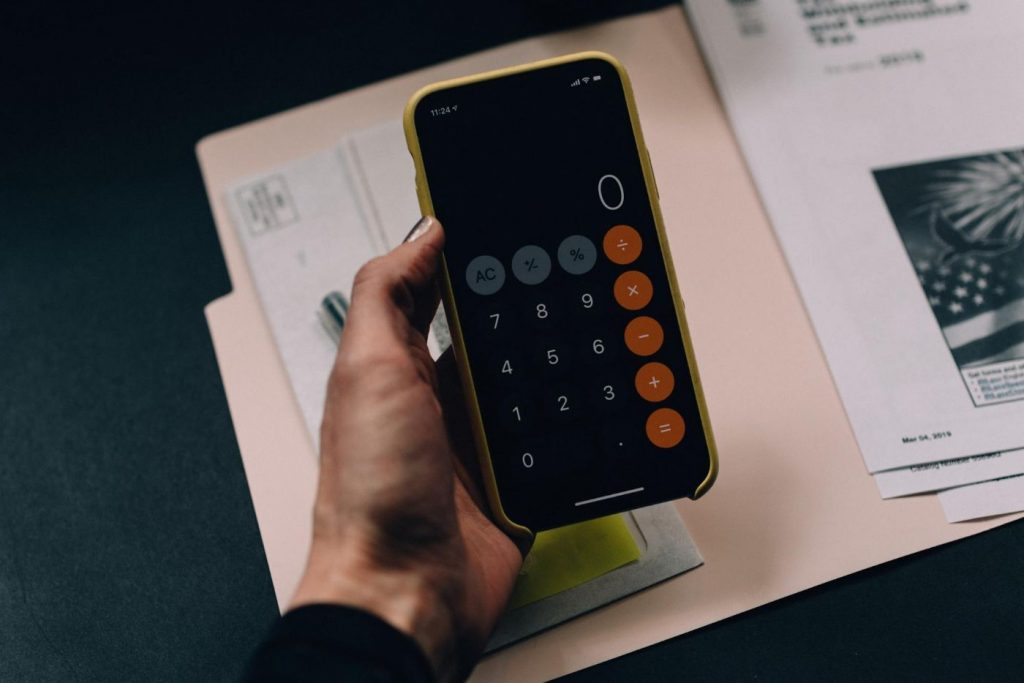 In the aforementioned Freeman Global study, we learned that CMOs all over the world are shifting their marketing focus to experience-based campaigns, and their budget follows suit.
Why aren't more marketing professionals investing in this, you ask?
The answer to that question is the exact reason your company should jump at the opportunity to utilize it: many companies and consumers have not caught on to how useful and beneficial experiential marketing can be.
Digital advertising is not the wild west it used to be, and as the market becomes ever more digitized, our strategies must shift as well to keep up with consumers' demands for accessible content.
Investing in a proven marketing strategy that connects the experience you create with the commodities of your brand is a cost-effective approach to spreading the word of your mission and your product.
The Takeaway: Focus your budget on a strategy that gives your brand a face and a feeling, and consumers will connect with it on a deeper level than even the most extravagant subpar campaign.
Digital Marketing Opportunities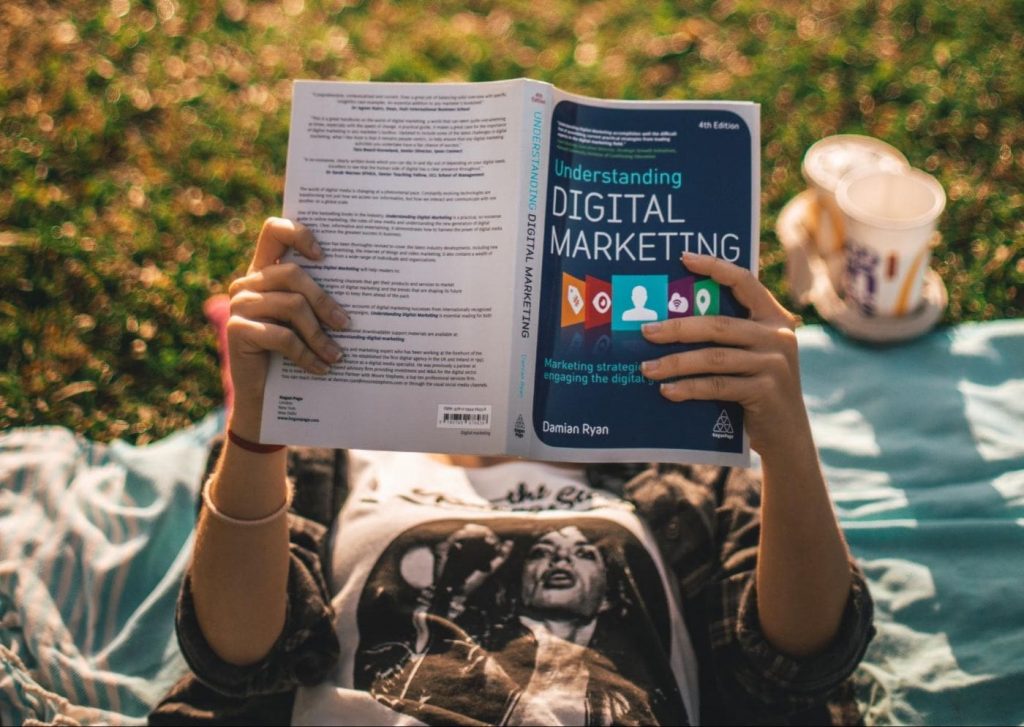 Digital marketing is a broad term encompassing all manner of using electronic devices for advertising, but a majority of advertising that occurs on social media can shine with an experiential focus.
Regardless of your presence on social media, however, digitizing your strategy is a simple way to reach your potential clients. For example, utilizing targeted ads for in-home marketing connects your brand to something tangible in your client's world, be it their career, their lifestyle, or even their search history, through something as simple as their smartphone or television.
As outlined by Visual Fizz in their article, Pros and Cons of Experiential Marketing, there is a middle ground between digital and experiential marketing, and in that shared space lies the integral piece of the advertising puzzle: interaction with the client.
Rather than relying on outdated, slow-moving data from market research, digital experiential advertising allows for quick and direct communication between company and client for expedited, usable information.
The Takeaway: Advertise smarter, not harder. Opportunities for experiential marketing in the digital world allow your campaign, no matter what it is, to hit home for consumers in their very home, or even in their hands.
Interactive Marketing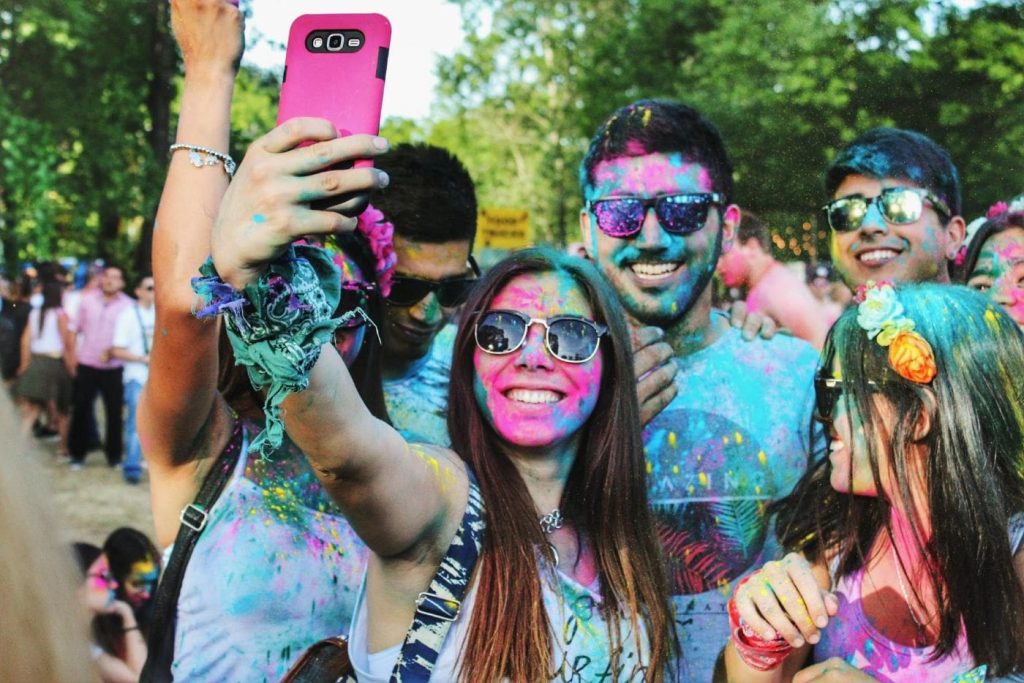 Modern techniques for targeted ads, including geotagging and in-home devices, create an opportunity for a new kind of marketing; instead of guessing who your audience is and how they live, you can access real-time information to inform your campaign.
Whether they are aware of it or not, consumers teach us how to market to them via smart devices, opening the door for interactivity. 49% of people create mobile videos at branded events, meaning they are doing the advertising for you.
In 2020, in-person events are unfortunately an impossibility, so a cyber-event can cement your campaign into a tangible digital element, connecting with users almost as much as a real-life event.
For example, Knorr collaborated with PlayBuzz to create a personality quiz in which users input information about themselves and foods they enjoy, and their quiz result gave them a recipe including Knorr foods.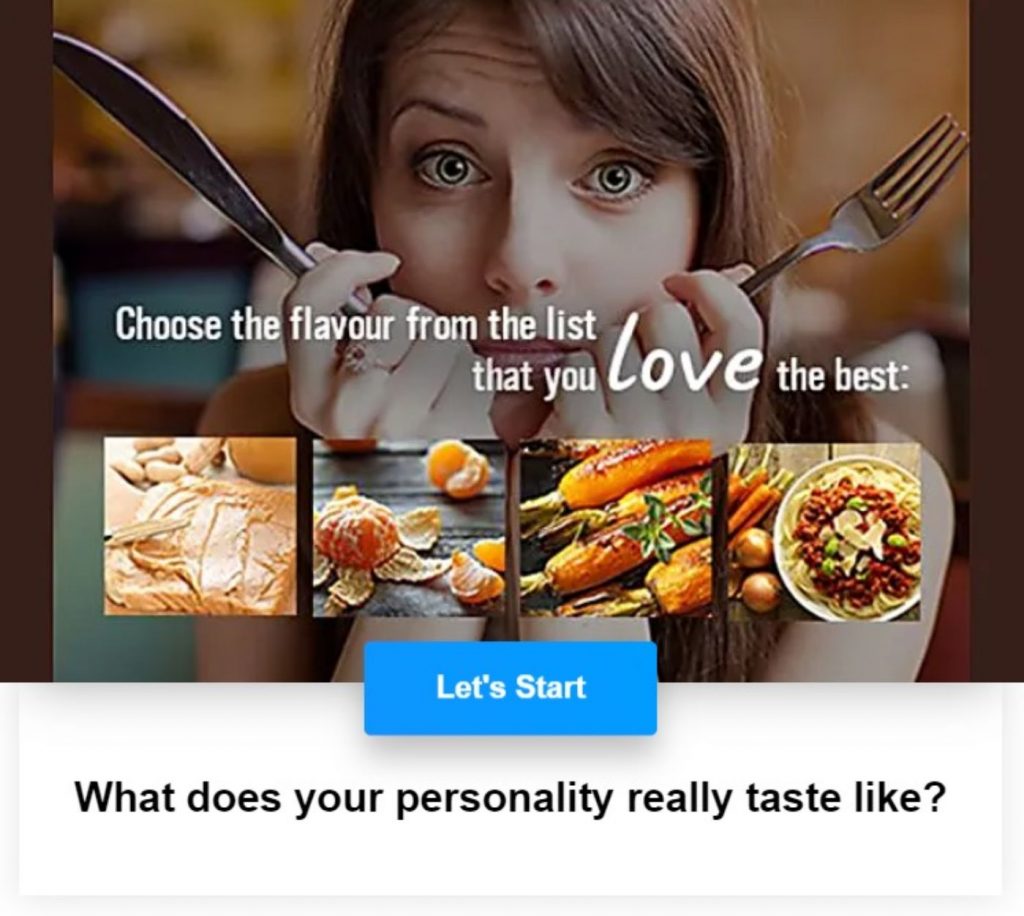 This experience-based marketing provided a multimedia approach to reach consumers all over the world, allowing for active use and feedback instantaneously.
Interacting with your future customers creates a reciprocal pathway for customers and clients to receive your story via advertisements and for your company to get updated data to inform future campaigns and involve a more in-depth approach to connecting your brand's ideals with the customer's needs.
The Takeaway: Interacting with your customers is easier than we might think, and taking advantage of active marketing based on experiences unites the idea of your brand with tangible products.
Experiential Branding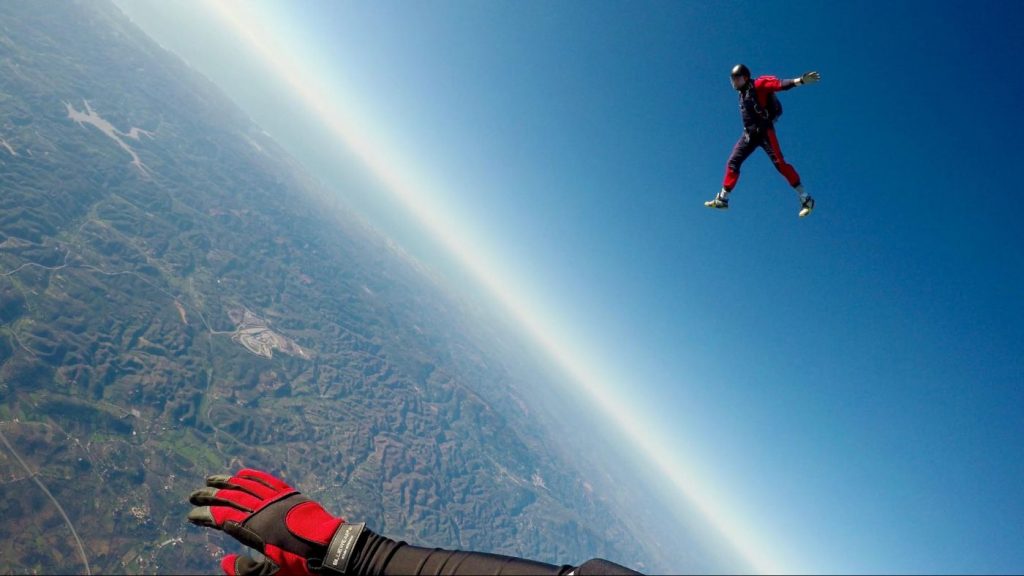 Branding your company is the most important part of marketing, and doing so through experiences is simple.
An exceptional example of experiential marketing without an in-person event is Redbull's Stratos Jump, a live-streamed video of a skydiver performing a high-altitude jump.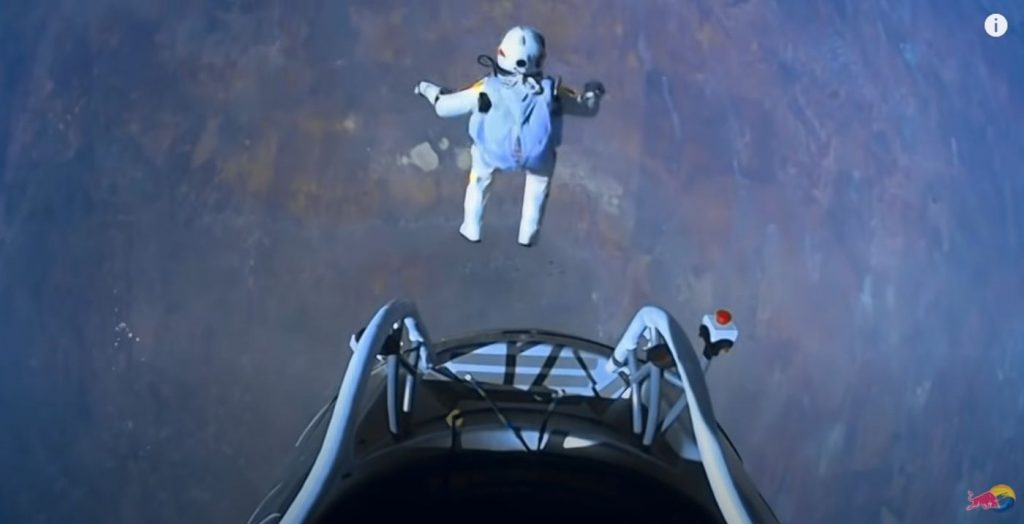 The stream could be viewed anywhere by just about anyone, and the first-person viewpoint of this high-intensity stunt only heightened the connection viewers already have with the Redbull brand and the brand's presence in their world.
The result of this incredible feat was bridging between the brand's goals and ideals with their customers, creating a tangible understanding of what their motto, 'Redbull Gives You Wings,' really means.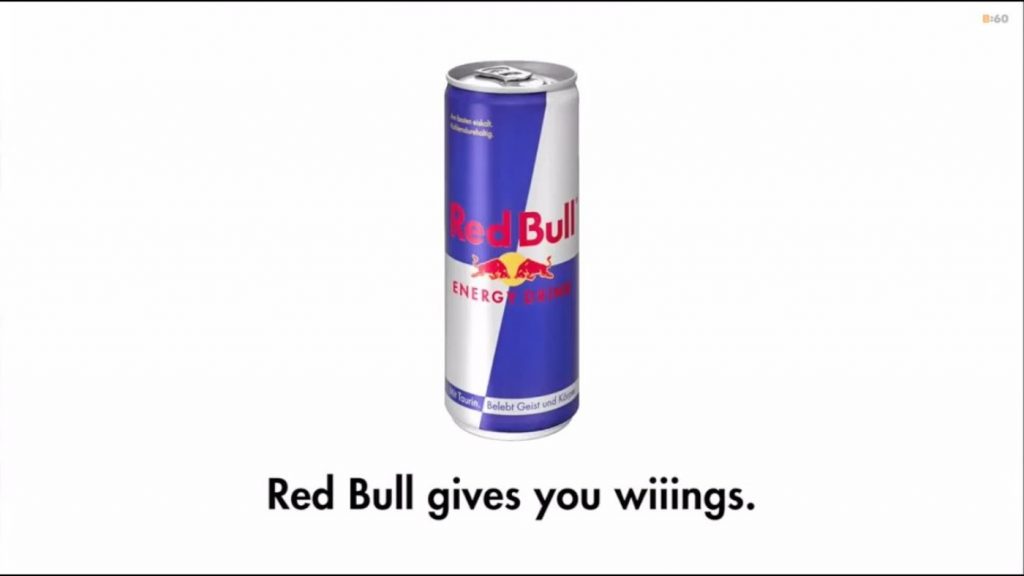 This bond between company and customer strengthens when the company's goal is the same, or appears to be the same, as the clients': to soar. Whether that is taken literally or figuratively, the notion stands.
The Takeaway: Don't tell, show your potential client what you do and who you are. Consumers connect with action and presence, even when that presence is not physically in front of them.
Making a Mark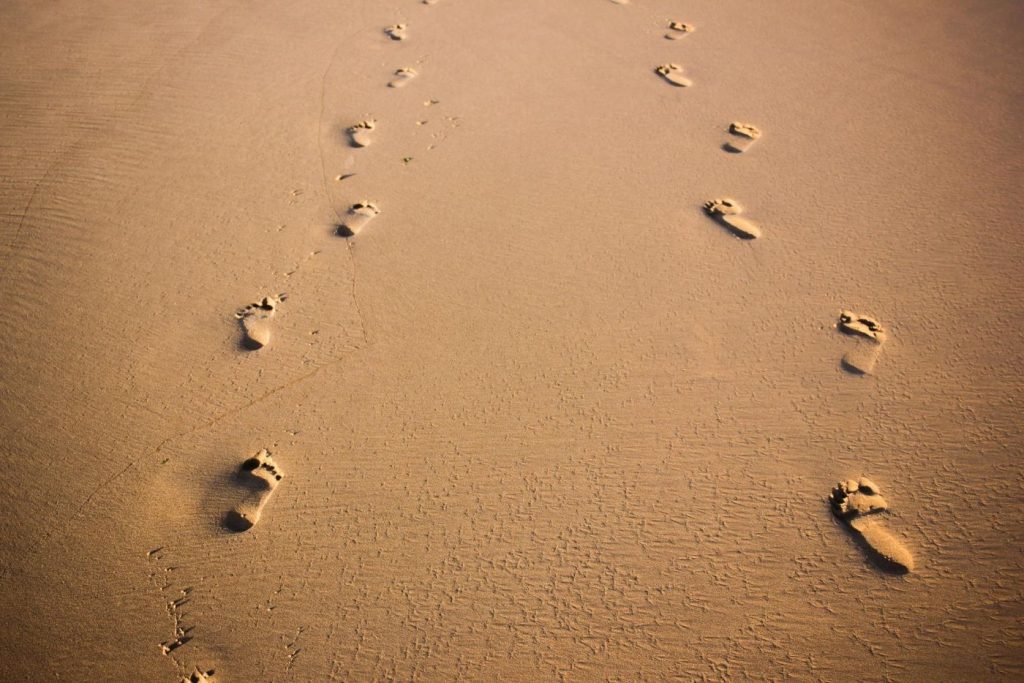 Leaving a lasting impression on your viewers may be difficult, but with the right kind of marketing, the story tells itself.
According to Freeman CMO Chris Cavanaugh, more than half of CMOs around the world claim to value brand experience "for its ability to create ongoing relationships with key audiences."
When face-to-face interaction is not feasible, making a consequential connection with your demographic is more difficult and more important than ever. Achieving your objectives through meaningful marketing should be simple, and with experiential marketing, it can be.
Take the Boots Pharmaceuticals In-Sneezia campaign, for example, an eye-catching, in-person event that attracted only a few hundred people but was shared over 750,000 times online.
This gorgeous display of how the springtime weather impacts those affected by allergies and hay fever drew the eyes of the public to how Boots Pharmaceuticals can help and have a positive influence in their lives. The lasting mark left on those who participated and those who watched at home was a heart-warming feeling supported by a brand that cares about the wellbeing of their customers.
The Takeaway: A meaningful mark left on a client will do more for your brand than the idea alone. An experience, a story, whatever it may be, ought to do more than just exist in the physical world; it must become a feeling, an emotion, or an aspiration that the client can take with them and relive long after the event is over.
To Sum Things Up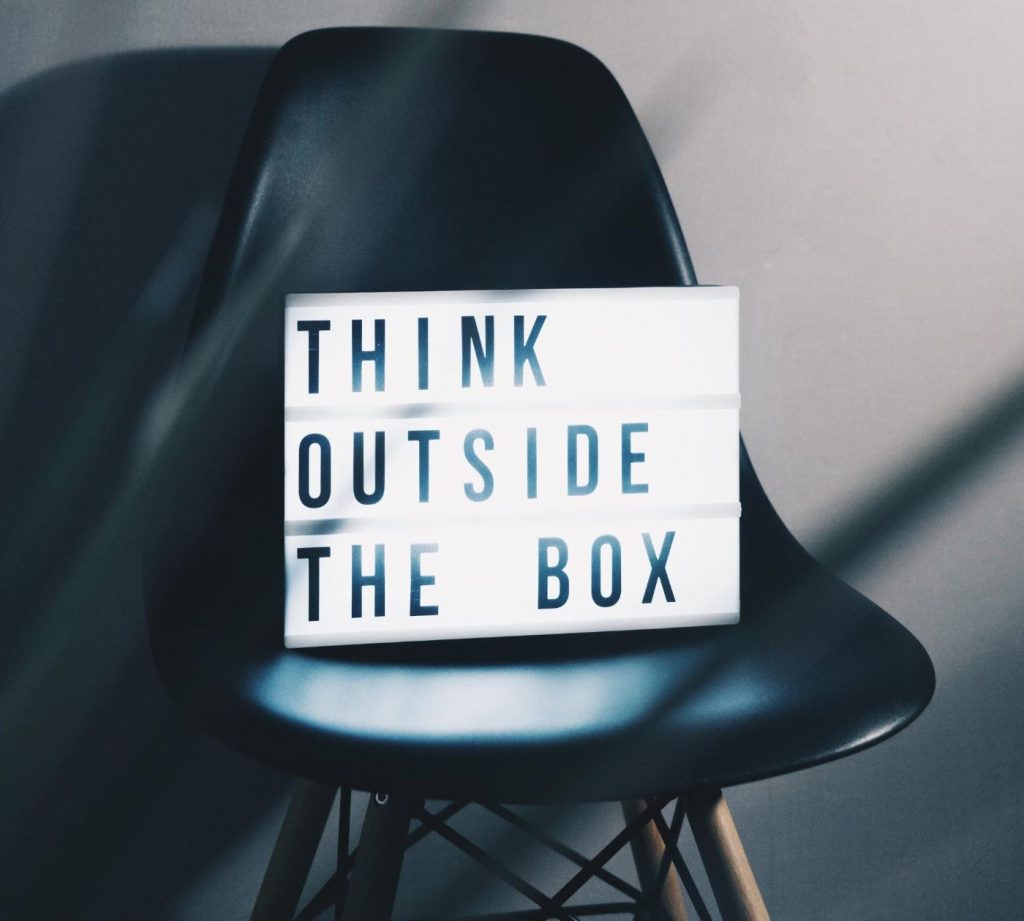 Marketing campaigns based on experiences can transform potential into reality, future clients into current clients.
With an effective strategy, your company can focus your budget on what works and spread the word of your brand's mission directly to the hearts and minds of the public.
Experiential marketing can fulfill your aspirations as a marketing professional, as industry leaders such as Redbull and Guinness have shown us, and the lasting effect is a meaningful understanding of what your brand does and will do for your customers.
That is why it is imperative to connect with your demographic and bridge the gap of understanding into a cooperative conversation of what your clients need and how you fill that need.
Every interaction people have with your brand is an experience, and experiential marketing delivers an unforgettable encounter directly to them even without in-person events.
Bringing attention to your brand is how users connect with and understand your story and your mission, and that in and of itself is invaluable.