Are you looking to take your brand to the next level and stand out in a crowded market? You're going to need to hire a skilled graphic designer to create eye-catching visuals that will keep your customers coming back for more.
Why is this so important? According to recent research, 49% of marketers believe that visual marketing is not just important, it's VERY important to their marketing strategy. And if that's not enough to convince you, another 22% consider it important, and 19% say their strategy is nothing without visual content. So, if you want to stay ahead of the game, it's time to embrace the power of visual marketing.
Don't just hire any designer who has an impressive portfolio and knows how to use design software. To ensure that your brand looks fantastic, and your vision is brought to life, you need to know how to hire a graphic designer who's the right fit. So, let's get started – we'll teach you how to hire a graphic designer like a pro.
Why You Need To Hire a Graphic Designer
With the popularity of social media platforms like Instagram, Pinterest, YouTube, and TikTok, all of which are heavily reliant on visual content, it's no surprise that visual content is the most engaging form of media today. To increase engagement on your website or social media channels, it's essential to hire a graphic designer. Here's why.
They create eye-catching visuals
Graphic designers can produce original designs that'll capture viewers' attention and pique their interest in what you have to offer. By creating unique graphics, you'll stand out from the competition and generate buzz. Additionally, people tend to retain visual information longer than written content, meaning that your message will have a longer-lasting impact.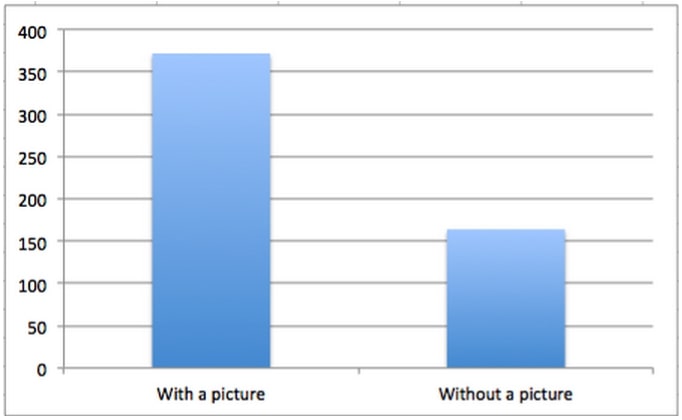 According to research conducted by BuzzSumo, adding images to your Facebook updates can lead to a staggering 2.3x more engagement than those without. BuzzSumo analyzed over 100 million Facebook updates in the past three months and discovered this significant correlation. While we've known for some time that Twitter updates with images generate 150% more retweets than plain-text posts, the impact of images on Facebook engagement is now undeniable.
They have advanced knowledge of software
Graphic designers are proficient in a variety of programs including designing tools, video editors, animation software, and others. Not only do they know these tools inside and out, but they can also customize them to meet your specific needs. Whether you need to update your logo, build a new website, or edit a video to showcase your product, a graphic designer can do the job quickly and efficiently.
They improve brand recognition
Graphic designers can create a cohesive visual identity for your brand, making it easier for people to recognize and remember you. By creating a logo or designing an aesthetically pleasing website, graphic designers will help your brand stand out from the crowd and make a lasting impression on potential customers. In fact, a study showed that companies with strong visual identities are remembered up to 80% of the time – significantly more than those without.
They make your content easier to understand
Images can simplify complex topics and make them easier to digest, which helps keep various audiences engaged with your content. A graphic designer can take a complex concept and break it down into an easily understandable visual format, like an infographic or chart. This will make your message more memorable and help you reach a wider audience.
They help you reach more people
With a graphic designer's help, you can create visuals that will drive more traffic to your website or social media channels.
For example, by creating visually appealing infographics that summarize key points from your articles or blog posts, you'll be able to increase viewership and reach potential customers who may not have otherwise been exposed to your content.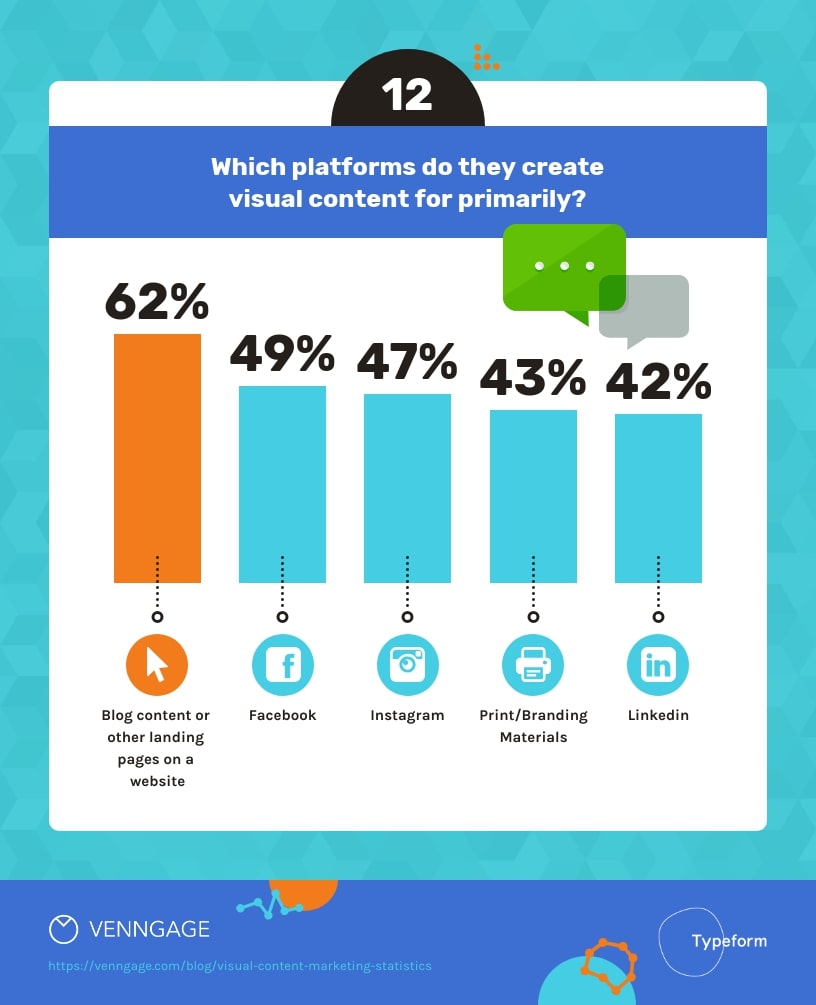 They enhance your digital presence
Graphic designers can help boost your online presence through creative digital marketing campaigns. Producing clever banner ads, engaging videos, and eye-catching web designs can help you capture the attention of new customers and encourage them to engage with your brand.
At the end of the day, if you're looking to increase your engagement and make a lasting impression on potential customers, hiring a graphic designer is an essential investment.
Types of Graphic Designers
When it comes to graphic design, there are many different types of designers to choose from, each with their own specialties and skill sets. Understanding the different types of designers available can help you find the right fit for your project and achieve your goals. Here's an overview of some key types of graphic designers:
Brand Designers: These designers are experts in creating a unique brand identity for your company. They'll develop a visual language that reflects your company's values and personality through logos, color palettes, fonts, and other design elements.
Motion Graphic Designers: This type of designer focuses on bringing your project to life with animation, video production, and special effects. They can create realistic 3D environments and storyboard motion graphics sequences to give your project a dynamic edge.
User Interface (UI) Designers: UI designers focus on creating user-friendly interfaces that are easy on the eyes. They use layout, color, typography, and other graphic elements to create an effective user experience.
Web Designers: Web designers specialize in creating visually appealing websites that work seamlessly on all devices. They work with clients to design the overall look of a website and then code it using HTML and CSS.
Print Designers: Print design requires a keen eye for detail and knowledge of printing processes. Print designers can help you create anything from business cards and brochures to billboards and magazines.
Packaging Designers: These designers specialize in creating amazing packaging that stands out on store shelves. They'll design labels and logos and ensure all legal documentation is accurate.
Illustrators: Illustrators are creative professionals who specialize in creating unique illustrations using hand-drawn or digital techniques. They can bring your vision to life with their unique style and creativity, whether it's designing a book cover or creating an advertising campaign.
By understanding different designers' areas of expertise, you can make an informed decision and find the perfect designer for your project needs.
Do you need to hire all of them?
Depending on the project, you may only need to hire one type of graphic designer. However, if you're looking for a complete package – from concept to completion – then it might be beneficial to enlist the help of multiple designers. By combining their unique skills and talents, they can create something truly special that exceeds all expectations.
For example, a brand designer may create a logo and visual identity, while a motion graphic designer creates an animated video to promote it. Finally, a web designer can bring it all together in one place with a beautiful website design.
Tips When Hiring A Designer
To ensure that you get the most out of your marketing designer, it's important for you to follow certain tips when hiring them. Here are some of the more important points to keep in mind:
Do your homework
Before you even begin your search for the perfect designer, take some time to research the various types of design services available and determine which type would best suit your needs. This will save you a lot of time and trouble down the road.
Look in the right places
Once you know which type of design services you need, it's time to start searching for the right designer. But it's not as simple as posting on an online job board like Upwork and waiting for responses.
Instead, be proactive and look for experienced designers in the right places; here are some places you can get the best designers:
Networking
Sharing details about your project on social networks or inquiring about a contact within an individual's network of acquaintances could substantially boost the odds of enlisting a freelance marketing designer. After all, referrals are one of the most reliable forms of evidence that a designer is competent in their trade.
Online portfolios
Check out the designer's portfolio to better understand their past work and see how it relates to your project. This way, you can ensure that the designer has all the necessary skills to complete your project successfully. Make sure you thoroughly check the graphic design qualifications on their CV as well, as this will give you a better understanding of the designer's qualifications.
Freelance websites
In 2022, a significant amount of the workforce had intentions of supplementing their primary income with an additional source. This could include anything from freelance work to part-time jobs, and is often referred to as having a side hustle. What this means to you is that there are probably a lot of freelance designers out there who could be perfect for the job you have in mind.
However, freelance websites have a very low barrier of entry, so it can be hard to tell if the portfolio pieces are actually from the freelancer or taken from another source. Taking time to assess and vet reviews and recommendations can be difficult to do when you're short on time.
Social media monitoring
A whopping 96% of top companies and recruiters use social media monitoring to gain insight into conversations happening across different platforms like Twitter, LinkedIn, Reddit, and even blogs.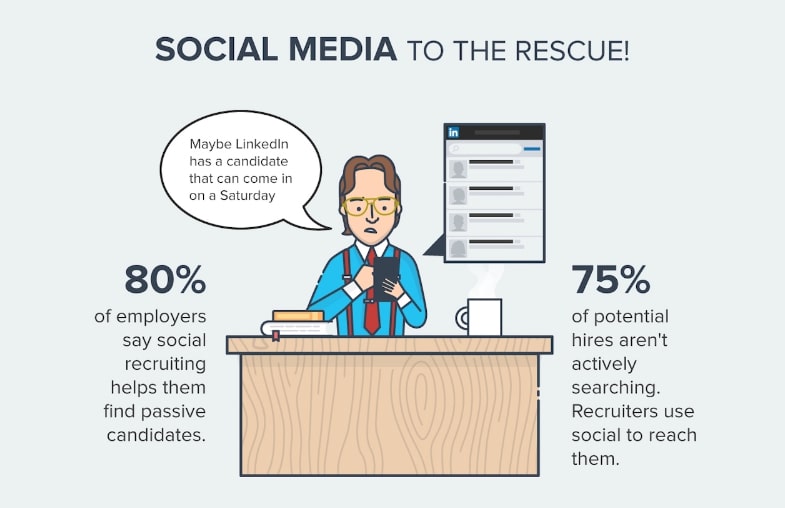 By keeping an eye on what people are saying online, companies can improve their hiring process by learning more about potential candidates and getting a sense of their personalities and interests. This makes social media monitoring a great way to find talented designers.
Set clear expectations
Defining what you need is crucial; it's more complex than picking a designer and going from there. First, determine the scope of your project – for example, do you need anything beyond just a logo?
This will affect what kind of designer is necessary for the job and their skill set. Then, consider your budget: how much can you realistically afford to invest in this task?
Additionally, take into account when all materials should be completed by – are there any deadlines that must be met along the way?
Finally, assess your current branding; if it's not completely new, make sure that whatever design elements are created fit in with it and match its color palette. To ensure success with this endeavor, assemble all relevant ideas, put together a mood board with design samples and font types, and provide as much information to the designer as possible.
This'll help keep your project move along smoothly, and reduce the risk of significant delays due to your vision and the designer's work not aligning.
Shortlist your candidates and start the interview process
Before starting the interview process, you need to research your potential hire. Browse through their websites or their portfolios and profiles on freelancing websites. If possible, look through reviews that previous clients left on their profiles to help you narrow down your list to the most suitable candidates for the job.
And when it comes time to interview them, ask questions that target specific skills and experience related to your project, as well as more practical matters such as their communication style. Remember to also inquire about their past projects – what were they like? What challenges did they face? How did they overcome them?
These answers will provide valuable insight into how a designer works and can help you decide who is best suited for the task.
Hiring your designer
Don't expect your project to be under way the moment you tell your designer(s) they're hired. Make sure you've clearly communicated and set clear expectations from the start and confirmed payment and terms. For example, if a designer is charging by the hour, then make sure to come up with an agreement that details how much they'll be paid for their services, how to evaluate progress, and when payment is due.
And lastly, ensure that you've clearly communicated how and when progress reports should be communicated, and how often. Clear communication between all parties is essential in any project, especially design work.
The bottom line
In today's fast-paced world, visual marketing is not just important but an essential element of any successful marketing strategy. A skilled graphic designer has the power to create exceptional designs that can boost your brand recognition and simplify even complex concepts in a visually appealing way.
From reaching out to more people to enhancing your online presence, they're the key factor behind building a strong connection with potential customers. And with their expertise by your side, you can take your business from ordinary to extraordinary.
While finding the perfect fit may require some trial and error at first – never lose sight of what impactful visuals have on establishing long-lasting relationships between brands and consumers.