Customers easily catch our frequently used tricks to engage them. For marketers, this means we have to change things up frequently to stay competitive and drive more purchases by regular customers.
Social networks make this easy for us by releasing new features and technologies at an incredibly fast pace. However, new features bring more milestones and challenges. You need to take time to keep up.
But some marketers still build their sales funnels based on older social media retention tools because they worked in the past. So they allocate fewer resources and time to learn new features and end up retaining less loyal customers.
You can't think like that, though. Taking risk always makes sense when new social media trends grab your audience's attention. You need to pay attention, too.
Today we'll try to explain how to master a few of the latest social media tactics from popular networks and how to use each for customer retention.
1. Instagram stories
For "only a copycat" of Snapchat stories, this feature has huge potential for marketers.
First of all, it's easier to nurture Instagram's audience than Snapchat's users. Secondly, Instagram is incorporated in Facebook ecosystem. Also, it covers a bigger user base, so more people are hanging out for you to reach.
However, marketers don't seem to be rushing to use Instagram stories. According to Buffer's latest social media report, this year only 34% of them will allocate more time to promote their brand with this tool.
Look at their comparison graph below to make your own conclusions.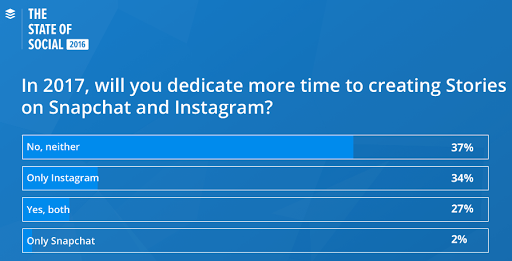 Maybe this can be explained by the content's short life span presenting challenges to marketers evaluating the efficiency of such a feature.
Yet, Instagram stories can be a perfect way to drive attention to your brand, as well as boost retention. Here are a few ideas for stories to create:
Make a showcase of your product or service
You can use Instagram stories to showcase your new product and explain how it works. It will be wiser to target your regular customers with this tool because, as you know, acquisition costs seven times more than retention.
For example, below you can see how General Electric introduced their cloud-based network to their Instagram audience. In this case, they tell a quick story with a few captions explaining the main message.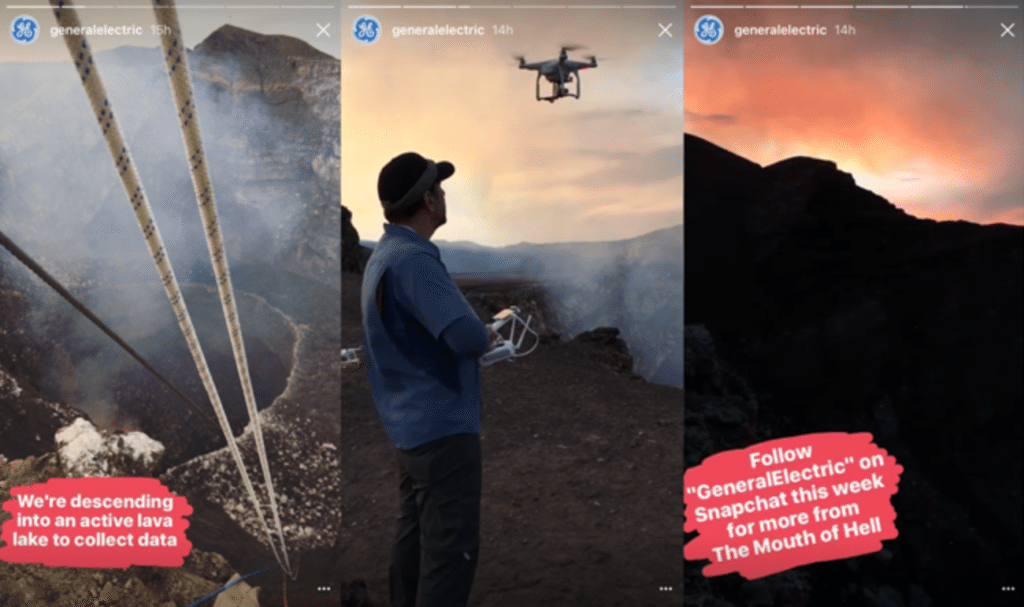 Show your audience a recipe worth remembering
This is a surefire technique to engage your customers and retain them with your short recipe. You demonstrate to your customers an original way to use your product and invite them to make another purchase or upsell.
For example, KetelOne used a step-by-step guide that explains how to create an original blend of tastes out of their product. Customers who are loyal to your brand will appreciate such exclusive recipes because it's like a rediscovery of their favorite product and gives them ways to use it more.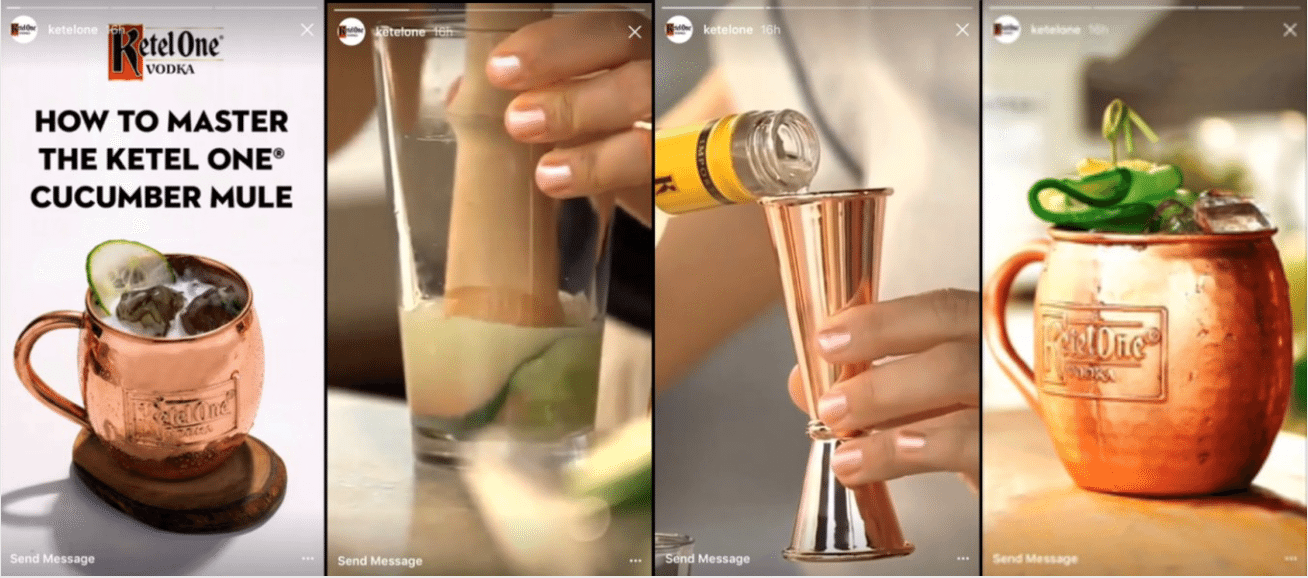 Create short "how-to" articles
Any content marketer knows the importance of useful and shareable content. You can use stories to deliver helpful tips and tutorials to those who can't study long-read articles on your blog.
Here's an example of a concise "how-to" Instagram story that shares some engaging tips and includes a call-to-action to view the full tutorial: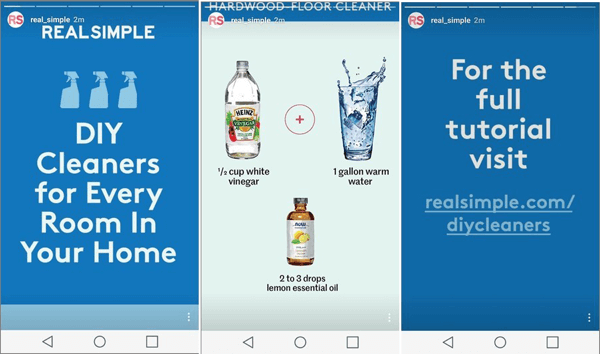 2. Facebook Live broadcasts
Since it takes half as much time to consume video content than text content, 82% of audiences would prefer to watch a live broadcast than read a blog post.
Considering these statistics, Facebook Live broadcasts become a powerful retention tool to share your brand's expertise and promote special offers. You'll want to master all the nuances of live broadcasting:
Announce an upcoming event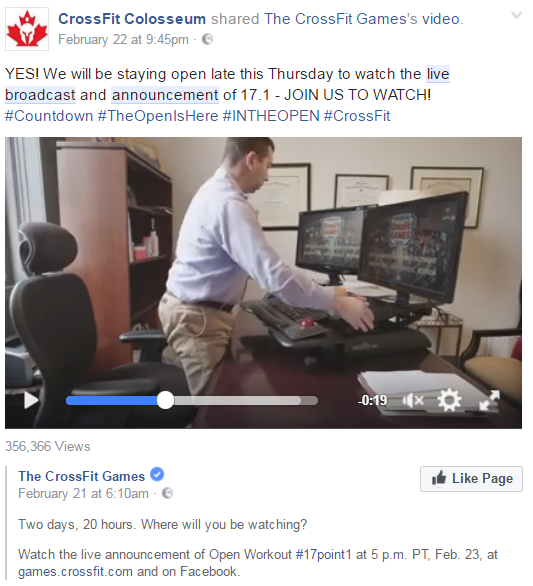 You should ignite interest in the audience you're targeting with your event. Facebook Live lets you target a particular group of similar interests. You can make simple announcements to follow the number of visitors or you can promote your event with an engaging ad.
Your ad should include a promotional video that motivates a viewer to join you on a specific date. It's also necessary to make at least one reminder right before the broadcast.
Remove distractions before your livestream
You want your Facebook Live to have high quality audio and video.
Begin with removing any potential distractions during the livestream, like outside noise or phone calls. Choosing the right place for the live broadcast, as well, is crucial because it directly influences your viewership.
Hold a few rehearsals for yourself, even if your followers expect you not to. You will certainly need it if you feel nervous before the first broadcast.
Moreover, check the quality of the connection. If you have any doubts in it or detected a few errors, don't hope for the best and move to a better spot.
Deliver useful tips and give feedback to all comments and questions
The beauty of live broadcast is that you can instantly see how people react to what you say. If you want to engage more people and retain more customers, deliver the promised content in a concise form.
However, retention rates depend on other factors too. One of them is an appropriate video marketing platform. Choose the one that covers the largest number of your audience.
Usually, new broadcasters make the common mistake of keeping their livestream in a monologue format. They are simply afraid to interrupt and forget what they were talking about.
But livestreams are a two-sided communication. Facebook lets users comment and engage with you in real-time. Therefore, you should interact with your audience and even encourage your viewers to leave take part in the conversation there.
There are also two essential things you need to do before the actual shooting. Mark your location and try not to exceed the recommended 10-minute length of the live video.
3. Customer care chatbots
Customer support has always been a medium between marketers, their theories, and real people's pains. Unfortunately, many brands have to deal with disappointing statistics.
For example, about 71% of customers have stopped their interaction with companies for the poor customer service. Yet, SproutSocial found social customer service to be the most responsive and customer-oriented among other platforms.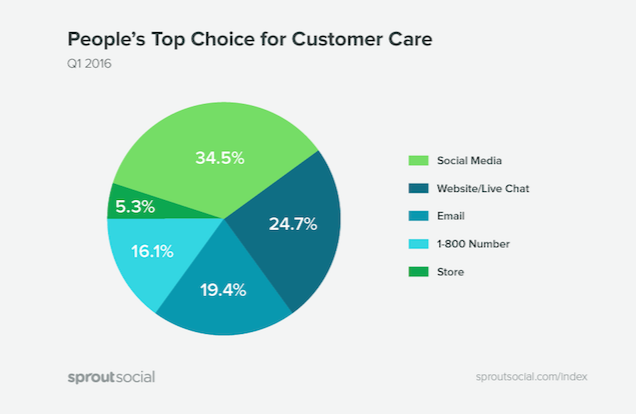 So, what helps social media channels stand out?
Today they're called "chatbots."
It's not a surprise because even having some drawbacks, the customer support automation is insanely helpful for a lot of businesses. Support consultants can't always satisfy a growing number of customers' requests in a timely manner, which can lower the brand's retention rates.
To see results from chatbots, you have to invest in finding or building the perfect solution for your customers, or the plan can backfire. For example, a CEO of BotAnalytics informed about a 40% drop in retention after a customer sees the first message.
On the other hand, Narvar's CEO reveals their chatbots have almost a 100% engagement rate. Ultimately, for a chatbot to work, the bot needs to feel human so the user still feels like their having a conversation.
So, what are the surefire ways on implementing chatbots in your retention strategy?
Identify the performing category of your chatbot
There are a few categories of chatbots divided to sectors like fashion, quizzes, weather, humor, news, and various e-commerce niches.
In the chart below, you can see the difference in retention by comparing a bot to a particular app and niche. It proves that there's no universal bot that could bring similarly high results to each business.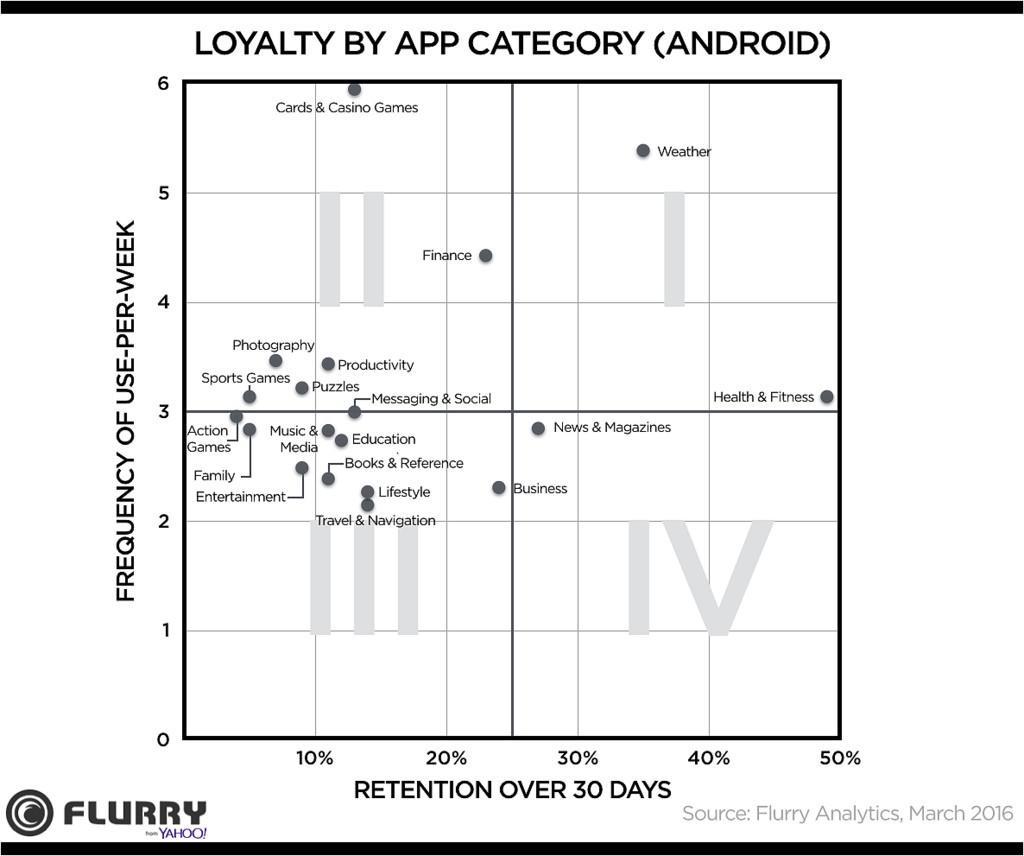 Analyze your best loyal customers' inquiries and behavior
Chatbots can successfully function within a limited focus of the conversation. So, you need to first define a particular audience to interact with your bot. Then identify those questions they would be asking to write answers that could function within the algorithm of your bot's responses. Customers should feel a natural flow of conversation when they communicate with your bot.
Run testing to improve your chatbot retention
The best way to test your chatbot is to apply an onboarding strategy. You can combine several activities, like testing your chatbots and gathering data about your users' behavior in particular conversations.
Onboarding is a perfect way to segment your target audience receiving enough knowledge about its fears, challenges, goals or desires. After you gather enough information to engage your chatbot in a real-time conversation with segmented audiences, create viable responses. They should help your potential customers avoid confusion from the first interaction with a bot.
Final thoughts
New social media features like Instagram stories, Facebook lives, and chatbots were created to engage your customers and make them stay with you longer. However, tools still require great strategies while using them, or you might lose the main benefits of these features.