Fun fact: the total number of registered users at Coursera almost doubled between 2019 and 2021 and now totals 92 million people. People are showing more interest in continuing education, and this means that online courses do indeed make a difference in millions of lives.
If this is the first time that you're launching an online course initiative, either for passive income or as a company's new project, don't worry because it's never too late. You can seize the moment and transform knowledge into a profitable business, and this article will show you how. Follow these five actionable steps to launch your online course for sale.
Table of Contents:
Step 1. Targeting
Identifying your potential customers is crucial and lays the foundation for everything you're going to make with your course later on. Course selling is a huge market, and you need to niche down and know exactly who your customer is and what you're going to sell them to meet their needs. Plus, you need to know your competitors and see how to appeal to customers so you can differentiate. There must be some unmet gaps, and your new course needs to fill at least one of them.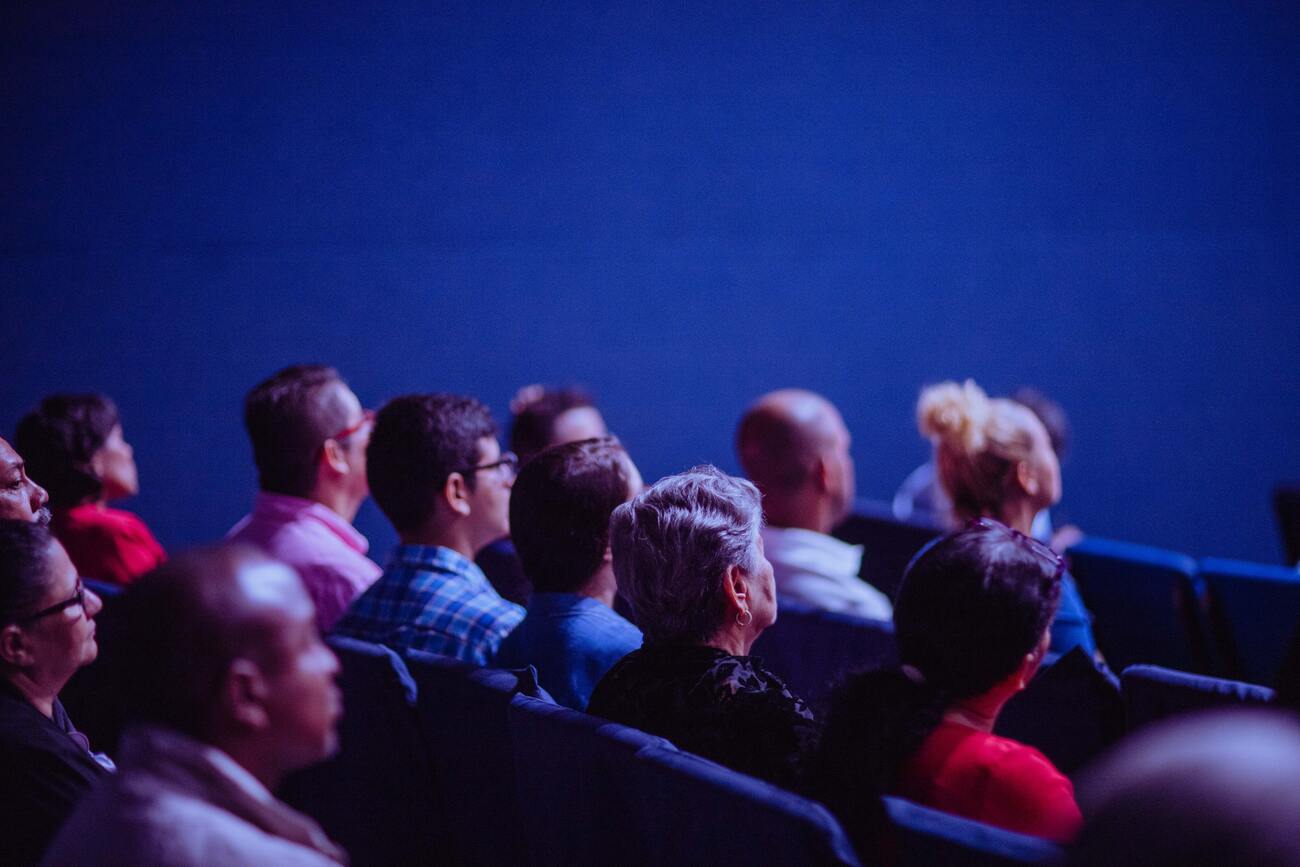 Undertaking this step requires a lot of research. First, you need to know as much as you can about your competitors. Use the keywords that are relevant to the topic of your future course and visit the websites that are indexed first. See the message that your competitors transmit and what they use as a lead magnet. Second, you need to know your potential customers well. To get closer to them, visit their thematic social media communities and find out about their needs, interests, lifestyles, etc.
Practical example: Let's imagine you want to create an online cooking course. We all know they are abundant, and it's hard to stand out when there are Gordon Ramsays everywhere you turn. But wait, aren't we missing someone? What about people in their 20s, 30s, or 40s who live alone and can't cook for themselves? There are many of them, but have you ever seen courses for non-cooks? Sounds like a good niche, which is still undeveloped.
Step 2. Choosing the Business Model
Basically, when it comes to the online course business, you can choose either a night school or an academy model. This choice depends on how many content pieces (courses, single lessons, webinars, videos, etc.) you can offer your customers.
The Night School: standalone content pieces are sold separately at a fixed price
The Academy: a subscription-based set of courses

Standalone courses are self-contained and tend to be more lucrative in the short run. The academy is a solid library of educational and training content available for a monthly/yearly subscription. It is less likely to yield short-term returns but will result in a larger payout in the longer run.
Practical example: Coming back to our cooking courses, it would be best to settle on the night school model if you want to sell single courses that cover a particular topic and address a particular task. For example, it could be a course on how to make a perfect omelette or a course on four basic cooking techniques. If you wanted to launch a full-scale culinary school online, with solid programs on cooking from Cooking Zero to Hero, the academy model would be more suitable for you.
Step 3. Course Development
When you identify the probable niche, find your target audience, and decide on the business model, it's time to take action and build your course content. The course development process will be much simpler and clearer if you divide it into three parts: goal setting, mapping, and authoring. Let's cover them briefly, one by one.

Set learning objectives
To benefit the customer, your course must resolve one of their issues or handle a need. Ask yourself what they should be able to do after course completion, write down your ideas, and include them in the learning objectives. When they are articulated clearly, they will help you attract the appropriate leads who won't ask for refunds or leave bad reviews simply because your course didn't suit them.
Practical example: Make your objectives measurable and don't be afraid to lay them out clearly. For non-cooks from our previous example, you can formulate it like this: "After the course, you should be able to tell the difference between sautéing and stewing," or "You should be able to cook eggs in four different ways."
Map out eLearning content
Whether you create a course on your own or have a team of subject matter experts who you consult on the topic, it's helpful to map the course out in advance: sketch it out, arrange it as slides in PowerPoint, or create a mind map. As a result, you'll have a blueprint of your course that shows schematically where you're going to put a video, a quiz, or an assignment. After that, you can write a script for your course or video lessons, and prepare for the production phase.
Read this ultimate guide on how to create an online course to avoid typical mistakes and organize your course effectively.
Build the course
For novices, it may seem that course authoring is something super difficult and only for the tech-savvy. In some cases, it can indeed be that way, but only if we're talking about experienced instructional designers with years of background and projects under their belt. In fact, people with any level of tech competency can create an online course – given that they use proper authoring software with a light learning curve.
If you're wondering where to start with authoring software, consider using one of the PowerPoint-based toolkits, such as iSpring Suite. Whatever great ideas you have, you can implement them in this familiar interface and make multimedia courses, video tutorials, screencasts, quizzes, and role-plays in the same way you prepare slides.
We mentioned multimedia and videos for a reason. If you're new to eLearning, your first instinct is to put everything you want to share with people in texts and flood your courses with them. But online courses need visuals, and using them is not that scary if you know the basic principles of online course design. Check them out to learn how to present information in the most engaging way.
Step 4. Preparing for Sale
Your course is ready, and now it's time to put it on sale. To set the stage, ensure that you've put a check mark near each of the to-dos below.
Choose the selling platform
There needs to be a place on the Internet where people can purchase, access, and take your course seamlessly. Here are a few major options that you can consider:
Upload your course to one of the marketplaces
Publish the course to a learning management system
Store the course on your website and utilize eCommerce plug-ins
If you don't have a separate budget for marketing activities, it's reasonable to try online learning marketplaces that serve as lead magnets on their own. But whichever option you choose, pay special attention to the availability of any given payment system and the platform's analytics features.
Practical example: Take a look at how a culinary school can create its own marketplace on one of the course selling platforms.
Set the price
Choosing the right price isn't easy, and will depend on many factors, including your business model, which we covered earlier. If you're not a solopreneur, the question of pricing needs to be discussed thoroughly with sales and marketing teams, and management.
Regardless if you produce and sell online courses on your own or for your company, here's the list of questions to ask:
What is the production cost of my course?
What types of customers do I want to attract?
How do I want my brand to be perceived?
How will learners benefit from my course?
How much are they willing to spend on my course?
Answering these questions with precision is tough, but this will give you a lot to work with. Also, you can look at the prices that your competitors charge. Anyway, articulate your unique selling proposition, so your target audience can be sure that the course is worth spending their money on it.
Write a course title that converts
Make sure your course title and its description really hook learners and give them a strong reason to buy the course. Anything that is meant to describe your course needs to be eye-catching. If it seems that you can't come up with something good, here is one rule of thumb: try to appeal to one of the pain points that your course is designed to solve.
For example, this is how you can resolve the customer's pain point. Turn the "I wish I could avoid working overtime" statement into the accurate course title "How to Get More Done in 3 Hours Than Most Do in a Week." Such a course title promises that a person should be able to manage their work and life balance successfully after course completion, and it is very likely to convert.
Step 5. Launching
Your marketing and promotion activities strongly depend on the way you launch your course and make it available for purchase. Let's touch upon these two issues separately.
Decide on the launch model
A launch model for an online course also signifies a sales funnel, or the way you lead your potential learners to enroll in your course. Basically, you can do this in two different ways:
Make your course constantly available for purchase. This is called the evergreen launch model.
Make your course available only within a limited time frame. It is called the open-closed cart model.
The second model is notable because it generates FOMO (fear of missing out) and implies a scarcity of your course as a valuable product. Customers begin to understand that they may run out of time to buy your course through a special offer or miss the deadline and never enroll in the course again (certainly not). Under this condition, when you put course launching on pause, you can focus on your offline projects, grow your audience in a blog, or nurture your leads in other ways. But when the time is right, your promotion should be fairly intense.
If you have resources and a separate marketing budget, run an SEO-optimized blog on your website, or have a solid social media presence, you can generate and nurture leads as well as continue to promote your available courses little by little regularly, but it takes more effort from you and your team if you have one.
Presell and promote on social media
Whatever launch model you prefer, the most accessible way to promote your online course business is through social media. Depending on your sphere and target audience, you can develop your own group on Facebook or LinkedIn, start a YouTube channel, create a business account on Instagram, and produce content that helps your target audience in some way.
Topic-oriented posts together with polls, announcements, backstage stories, etc., will be your way to share expertise, build a reputation, and keep in touch with your audience. Plus, you can share here free ebooks, checklists, exercises, and demo courses as a part of your presale program and collect customer feedback.
Practical example: This is how our imaginary cooking school established its presence on social media. Don't forget to include the course link in the bio so everyone can find it quickly among your posts and reels.
To Wrap up
Starting an online course business will be easier if you do the following:
Target your audience.
Research the competitors.
Make your course stand out.
Choose the optimal timeframe and platform to launch it.
Just know that building and delivering online courses can be a piece of cake if you use the right software for all your eLearning endeavors. Good luck!