Cross-selling is a sales technique that enables a small business to boost its revenue by selling additional products or services to a prospective or existing customer.
Cross-selling is often confused with upselling, a sales technique to get the customer to buy more expensive products through upgrades and add-ons.
The image below illustrates the difference accurately.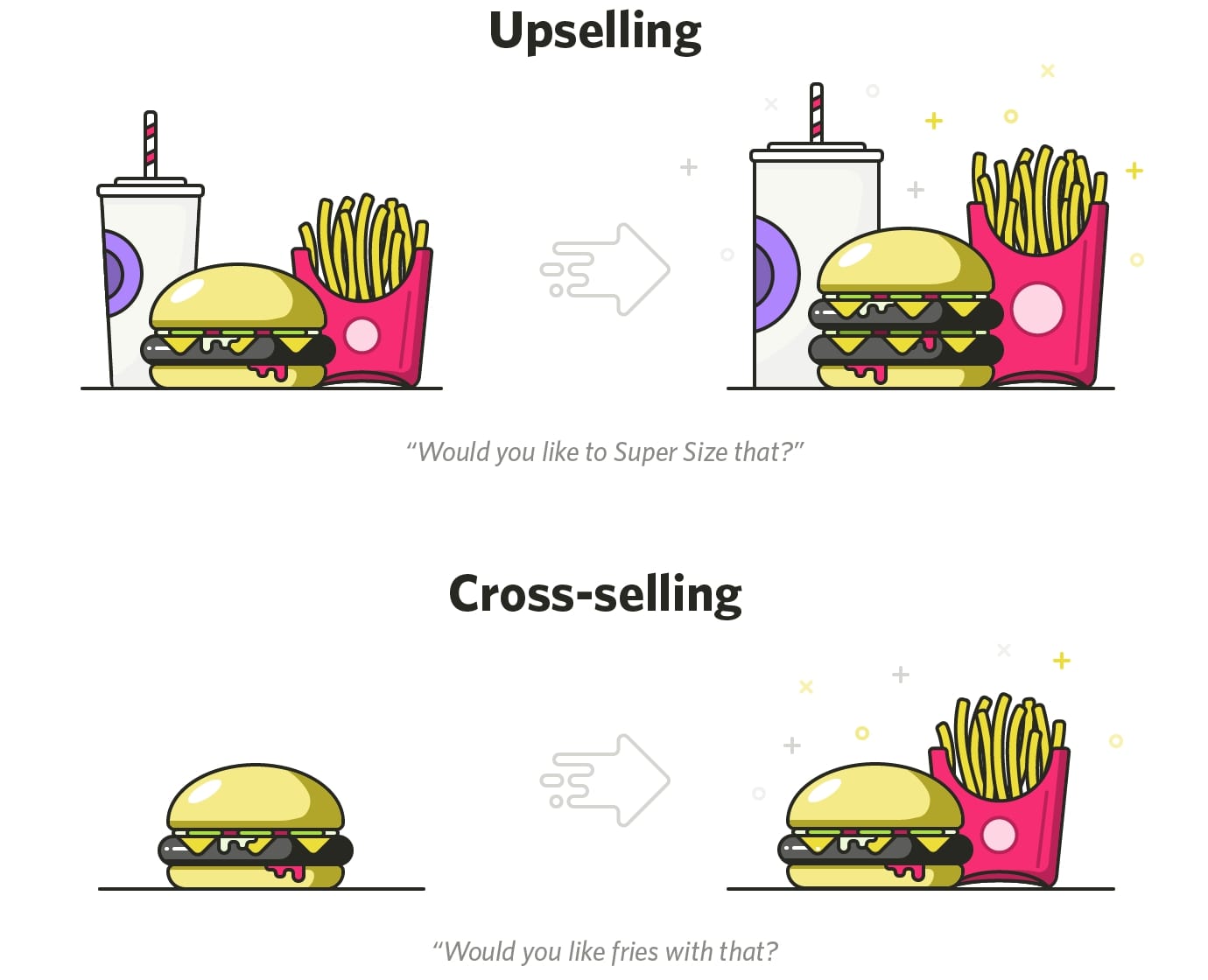 Here are the benefits of cross-selling:
Increases sales and profits: You can increase the customer lifetime value while reducing acquisition costs.
Improves customer experience: You become a one-stop solution for your customers.
Builds loyalty: As you fulfill more needs of your customers through personalization, they will remain loyal to you.
According to McKinsey, cross-selling increases sales by 20% and gives overall profits a 30% boost.
Small businesses need to focus on cross-selling as the above benefits have a massive impact on their survival and growth rates.
Unfortunately, less than 20% of organizations achieve their cross-selling goals.
To give you an edge over your competitors, check out these six cross-selling techniques that will help you realize the above benefits.
Table of Contents:
Deliver Personalized Experience Through Data
Budding businesses can sell more to their customers by giving them what they want.
71% of customers expect a personalized experience from brands they buy from as it makes them feel more valued.
Here is how you can get personalization right and increase your profit margins through cross-selling:
Send a custom quote: Salespersons follow a process called configure price quote (CPQ), which assesses the needs of the customer and produces a quote based on that. A CPQ solution generates customized pricing for each customer which is the first step towards personalization.
Create buying options: It will be hard for you to cross-sell with limited buying options for your customer. Build a repository of products and services to have a large recommendation pool.
Ask customers for feedback: Small businesses have plenty to learn about how they can serve their customers. The simplest solution is to ask them. You can use tools like JotForm and Typeform to create surveys.
Take action based on feedback: One of the main reasons customers prefer small businesses over corporations is because with small businesses, they feel heard. When a customer comes to you with grievances, act on them and ensure it doesn't happen again. The customer feedback loop is illustrated below: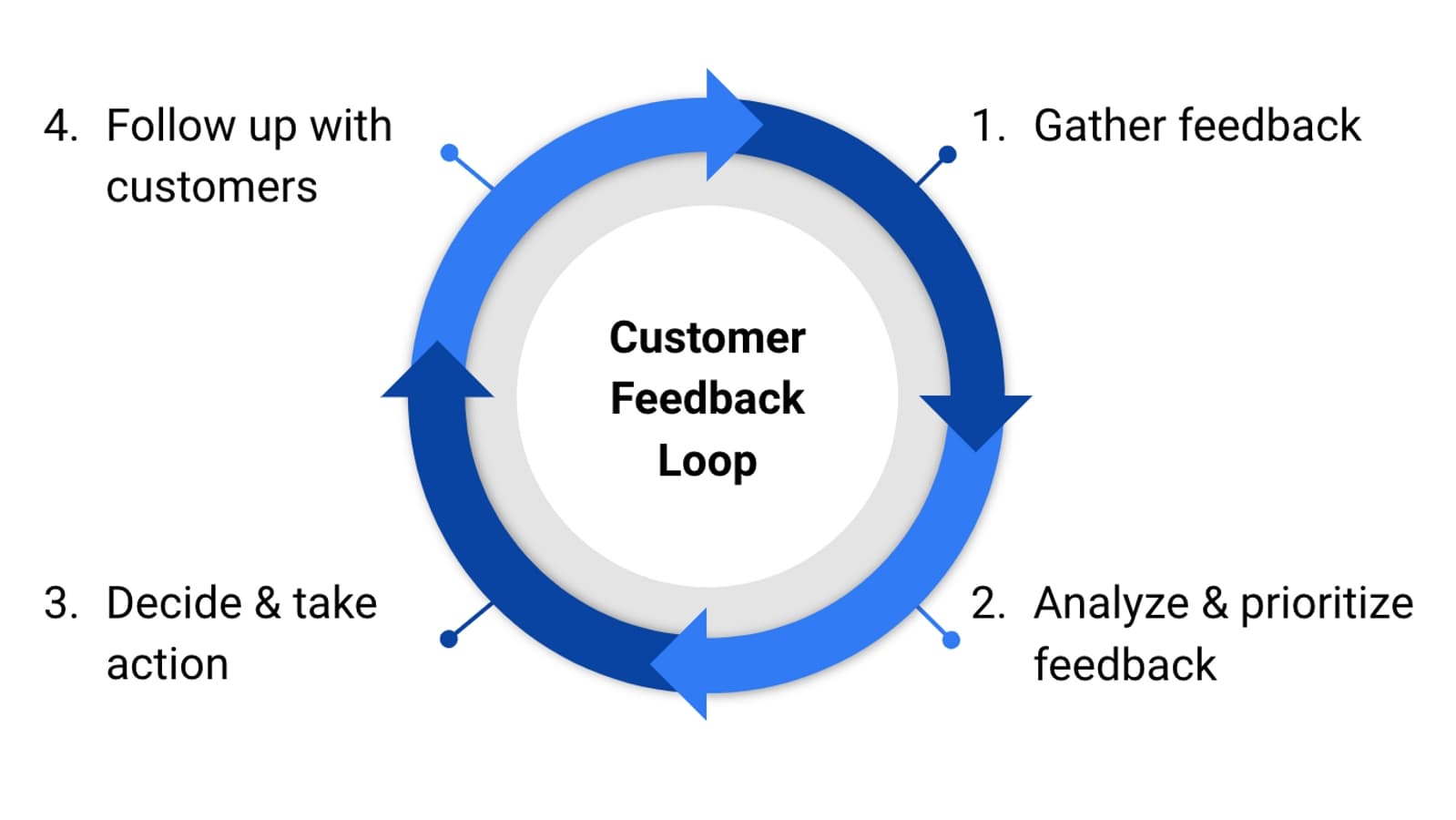 One of the challenges you might encounter here is collating all your customers' data in one place for easier analysis. This is where a robust customer resource management (CRM) system comes in handy as it brings data from a variety of sources such as your website, sales tools, marketing tools, etc., to one place.
Popular CRM solutions include Zoho, Freshsales, and HubSpot.
Bundle Similar Products or Services
Bundling products or services refers to a process where several products or services are grouped together and marketed as a single package. Customers prefer these deals as they provide good value for money.
Small businesses can look forward to three advantages:
Increased average order value while helping customers save money.
Reduced expenses as you will sell more with the same marketing efforts.
You can sell all your products and services by packaging them together.
Below are seven bundling techniques for small businesses that you can choose from to create packages that your customers are most likely to purchase.
Pure bundles: This is where the individual components cannot be purchased separately. For example, you cannot purchase a Disneyland ticket for only one ride.
New product bundling: This is a great strategy for businesses to let their customers know what new products or services they offer by including a sample in one of the existing bundles.
Mix-and-match: Here, your customers create their own bundles. As we mentioned in the previous section, personalization is key. Ensure that you provide customized pricing by using the CPQ process we mentioned earlier.
Add-ons: It is like recommending a medium drink when a customer purchases a burger with a side of fries.
Gift packages: These bundles take advantage of the holiday seasons. Novelty stores such as candle and chocolate shops run these a lot.
Clearance: It is also sometimes known as a "clearance sale" where slow-moving products and services are bundled together with the favorites.
Buy-one-get-one offers: Although small businesses commonly give out coupons and discounts, these are also quite popular. For instance, if you are a gym instructor and a customer books multiple sessions, you can throw in a few for free.
The challenge here for small businesses is that they have limited offerings, which can make it difficult to create profitable bundles. Hence, it is crucial to talk with your customers to learn more about their requirements to increase the number of products and services on your menu.
Create Drip Campaigns for Cross-selling
Cross-selling emails let your existing or soon-to-be customers know about other products/services in your catalog that they might find useful. Most small businesses use drip campaigns to nurture new leads and neglect the customers.
While cross-selling through email marketing, keep the following three points in mind:
Include the value offered by the main product that you are trying to cross-sell. This is dependent on what is in your customer's cart, their past purchases, or their browsing history.
Suggest two to three add-ons with the main product you are suggesting. This is where the bundled deals will come in handy.
Remember to send multiple emails with various offers. Sending one email is never effective but suggesting the same goods or services over and over again will become monotonous.
Here are some variations you can try while sending out emails to hit the cross-selling goals of your budding business:
Reviews of customers who have brought and are satisfied with the product/service you are recommending.
Values offered by that product are backed by facts and statistics.
Send coupons and discounts to thank them for their business and reward them for their loyalty.
While crafting a drip campaign, keep an eye on relevant email and digital marketing KPIs such as open and click-through rates as it will help you modify your messaging.
Apart from email, you can also reach out to your customers via push notifications and text messages. Keep in mind that different people have different preferences, so let your customers choose how they would like to hear from you.
Here, it is crucial to choose a tool that will allow you to give that freedom to your leads and customers. Tools such as Sendinblue and ActiveCampaign allow you to reach your customers through various channels.
Be Mindful of the Timing
Consider this situation.
You are looking for t-shirts in a retail store. As you are looking through the catalog, you are approached by a salesperson who recommends items that are on sale.
Now think of yourself as that salesperson.
Your offers and recommendations will motivate customers to buy only when you present them at a time customers are thinking of a purchase. Popping up on their device at any random time won't do you any good.
Here are the instances where small businesses should send their cross-selling messages:
Product/service newsletters: These newsletters are sent periodically, so by nature they are not frequent. Also, as it is a newsletter for your products/services, your customer can expect that the contents enclosed will be promotional in nature.
Post-purchase emails: Apart from "thank you" and "feedback request" emails, you should recommend other products or services based on your customer's previous purchases and preferences.
Abandoned cart emails: Reminding your customers about their incomplete purchases is a cross-selling opportunity for you. Your customer just might be looking for something more related to the items in their cart.
If you are a product-based business, you can embed usage analytics tools such as Mixpanel and Google Data Studio which will automatically push the right message through an appropriate channel.
If you are a service provider, you have to observe how each cohort of your customers avail your services to uncover patterns. This will help you predict the right time of the day, week, or month to send them a reminder. The right time to send emails is 9 am to 12 am based on the open rate.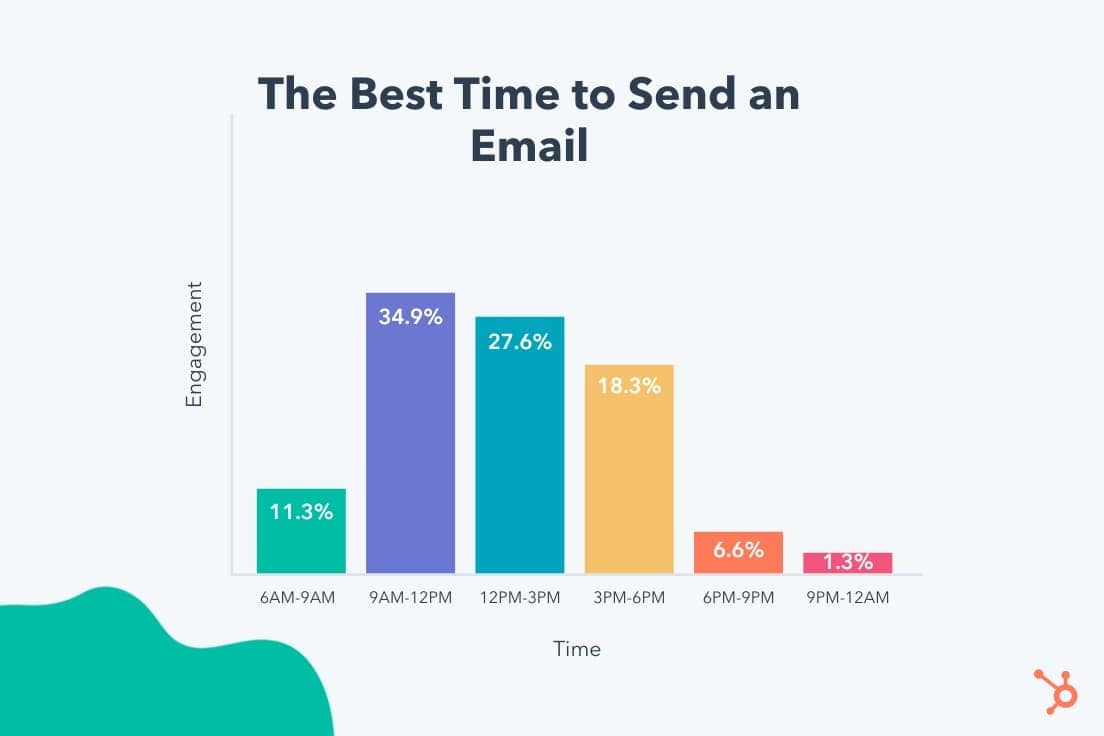 It is a good practice to create and use templates for email and text messages, as they will save you lots of time, which is crucial for small teams, as they have limited resources.
Empower Your Sales Team
So far, the tips that you can follow to upsell are dependent on how you interact with your customers and what you can do to make their experience better. However, it is equally important to ensure that your team is capable of reaching those milestones.
Small businesses can empower their sales team to successfully cross-sell in the following ways:
Apps and tools: Tools that collect customer data, help you reach your customers, manage processes, and help your team collaborate. Make it a habit to evaluate your sales pipeline and workflow to find areas of improvement.
Training and expertise: Hire training professionals and buy courses that can help your team cross-sell the right way. You can start by creating a detailed internal knowledge base that will educate your team members at their own pace.
Freedom and authority: Your team should come up with a process that they can work with. Removing the micromanaging culture while empowering them is key. Collect anonymous feedback from each of your team members.
Responsibility and accountability: Ensure that every team member is aware of their responsibilities and takes ownership of their duties. Give your team members access to relevant data, which will help them correct decisions and undo mistakes.
Acting on the above steps will assist you in building a culture where salespersons can understand the objective of your growing business, and create workflows that get results.
Retarget With Ads
Retargeted ads have a 10X higher click-through rate (CTR) compared to display ads. These ads track and display your message to your customers to make them aware of other products/services in your catalog.
These ads now come in a variety of formats including banners, pop-ups, text, GIFs, and more. Choose a format that relays your brand message effectively, while not making a huge dent in your wallet. For instance, if text ads can get the job done, investing in banners could be unwise.
These ads can be particularly useful for small businesses, as they will direct high-intent prospects to your site:
Show the right amount of ads: Don't bombard your customers with too many or too few ads. Either they will be irritated with you or they will forget you.
Personalize them: Based on your customer's past interactions with your brand and their demographics, create different ads for different customer segments.
Don't show the products/services they brought already: Your aim is to cross-sell, not to sell the thing they already bought.
The billboard effect: Your customers will see your ads through the corner of their eye for a fraction of a second. Make sure that your creatives establish your brand's presence.
Target multiple platforms: Google, Facebook, Bing, LinkedIn, etc. Target all the platforms where your target audience hangs out.
Measure the performance: Each creative and every platform. This will help you selectively scale up your efforts.
The most important thing you need to keep in mind while running personalized ad campaigns is cost. Most platforms have a cost-per-click pricing model, which will cost you a lot if you get a lot of traffic from them. Hence, it is essential to attract traffic that converts or at least becomes a lead.
Summing up
Cross-selling is an effective way for small businesses to serve their customers better, while increasing their lifetime value, and keeping acquisition costs low. Here are six tips that will help you:
Deliver personalized experiences with the help of data, starting with a customized quote.
Create bundles by grouping products and services together.
Be in touch with your customers through various channels, especially emails.
Send the right message, at the right time, through the right channel.
Ensure that your sales team has everything they need to cross-sell.
Use ads to remarket to interested prospects and customers.
Armed with this information, it's time for you to put these tips into action.