If content is king, then we could say that video content has officially claimed the throne in 2017.
It's hardly a secret that internet video consumption has seen enormous growth year after year. After all, video currently represents three quarters of all internet traffic and Cisco forecasted that that number will be 80% by 2019.
Let there be video.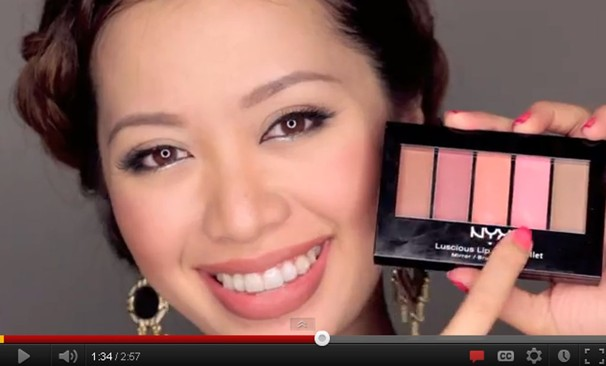 Source: EDM Sauce
We've come a long way, considering that only 9.1% of the population had access to the internet in 2002. Just a few years later, YouTube was born and anyone who had an internet connection could watch and upload endless hours of video to their heart's desire.
In the last few years, online video consumption has skyrocketed 90% according to digital marketing company Bright Vessel – from an average of 46 minutes to 240 hours per day. This means that people are watching videos on the internet all the time. In fact, more than 500 million hours of videos are watched on YouTube alone everyday.
That's a lot of cat videos!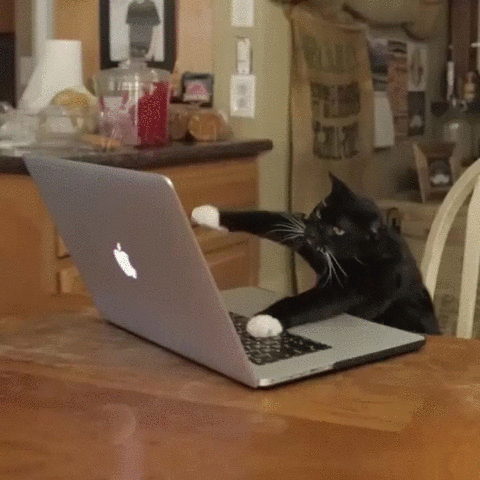 So if your brand is currently doing video marketing right, you could be capturing the opportunity to engage with a huge percentage of your audience.
But if you haven't started, there's no time like the present to start hitting that record button.
Not convinced? Here are four reasons why developing a video marketing strategy would be a game-changer for your business in 2018:
1. Our attention span has evolved, a lot
According The New York Times, the human attention span has fallen below 8 seconds in 2016, which is less than that of a goldfish. And it's no wonder. With the onset of the internet and social networks, we're often jumping from tab to tab, site to site, scrolling through feeds endlessly, and constantly bombarded by notifications.
Going mobile made our attention span even shorter as it fed our need for information and distractions at any given moment.


We know that our brain can process images way faster than words – about 60,000 times faster (according to Krista Neher).So the classic saying "an image is worth a thousand words?" It's more like "a minute of video is worth 1.8 million words."



Source: Blue Corona
It's no wonder that we prefer to spend our time online watching videos than consuming other types of content. We've said goodbye to our attention span. According to an infographic by HighQ, Snapchat users watch 10 billion videos a day while Facebook has 500 million users watching videos.
Even Twitter, a platform that defined its niche on its famed 140-character messages, are now seeing 82% of its users watching video content.
TL;DR: Your customers would rather be watching videos. So give them videos!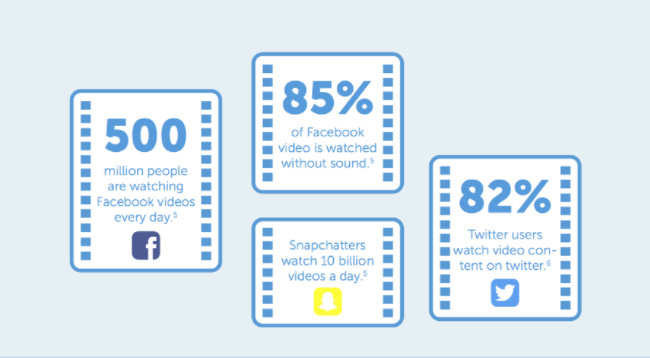 Source: HighQ

2. Video is highly engaging and shareable
When we see something cool or interesting on the internet, we instinctively want to share it with our friends – it's the very concept that social networks were built on. Almost everyone will recall videos like the the viral ALS Ice Bucket Challenge and the hilarious Dollar Shave Club ad.
https://www.youtube.com/watch?v=ZUG9qYTJMsI
According to a survey conducted by HubSpot, 79% of consumers said they prefer watching video about a product than read about it. Videos not only put brands in front of audiences but also help them tell a story. This is unlike most traditional advertising, which focuses on delivering a universal brand message.
https://www.youtube.com/watch?v=5toYTddMp44
"Telling stories through video is a highly-effective way to build excitement, nurture relationships, and motivate your audience. When done right, stories convey relatable information that evokes emotion and creates a memorable experience." (Lilach Bullock.)
Marketers recognize the effectiveness of video marketing. According to 70% of them, videos produce more conversions than any other type of content.
3. New video formats and trends will continue to emerge
In recent years, we saw the rise of more interactive and immersive video content. This includes 360 degree video, live streaming, virtual reality, and the wildly successful Instagram Stories.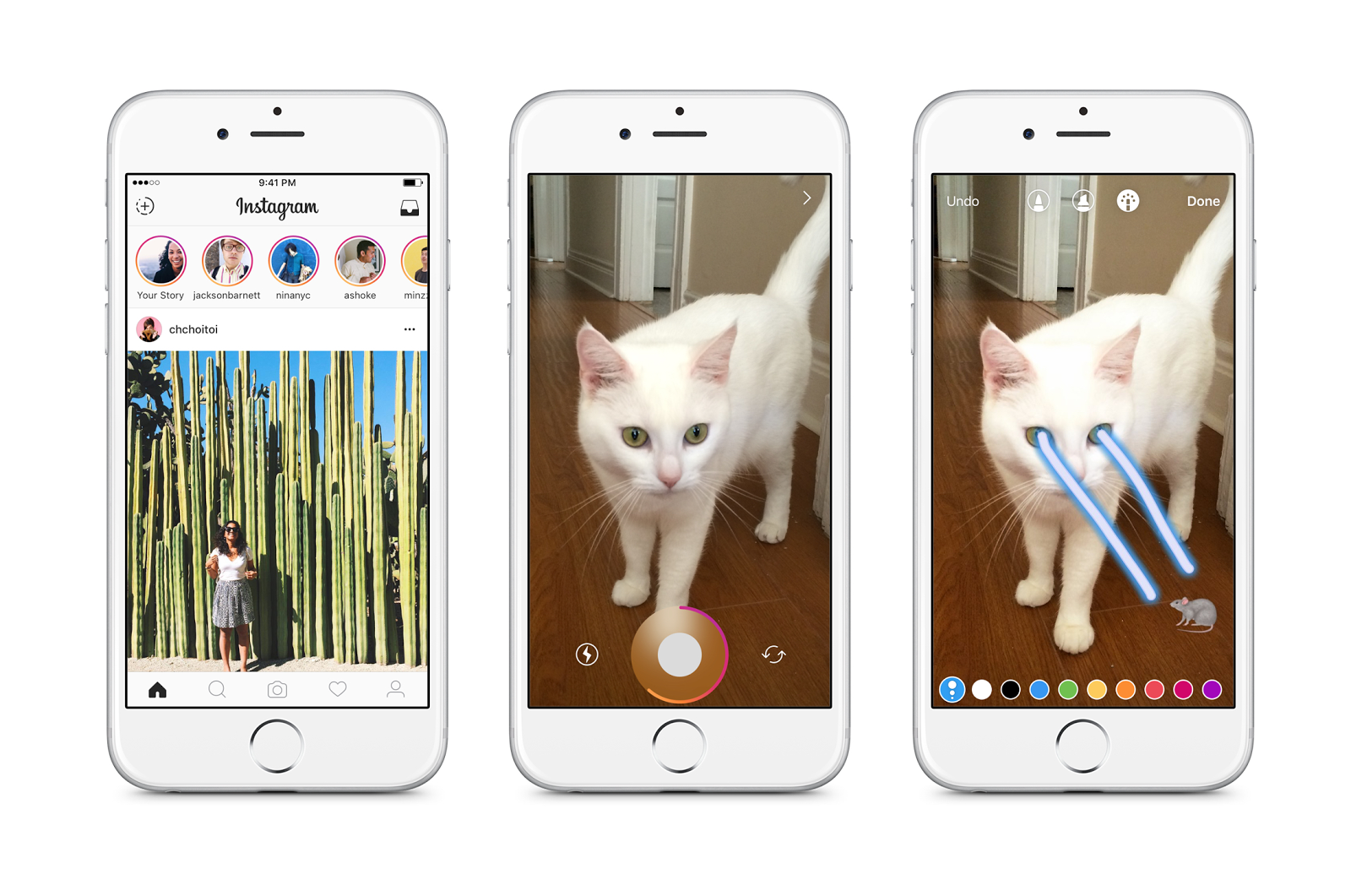 Source: AdWeek
Of course, these innovations offer new opportunities for companies and brands to creatively engage their audience. They make it possible to differentiate and stand out in an increasingly competitive media environment.
But you don't need to adopt every new video content trend. Instead test a handful of them, and focus on ones that are relevant to their audience.
4. Marketers will continue to increase their video marketing budgets
The demand for video is growing at an astonishing pace. In fact, 43% of people want to see more video content from marketers.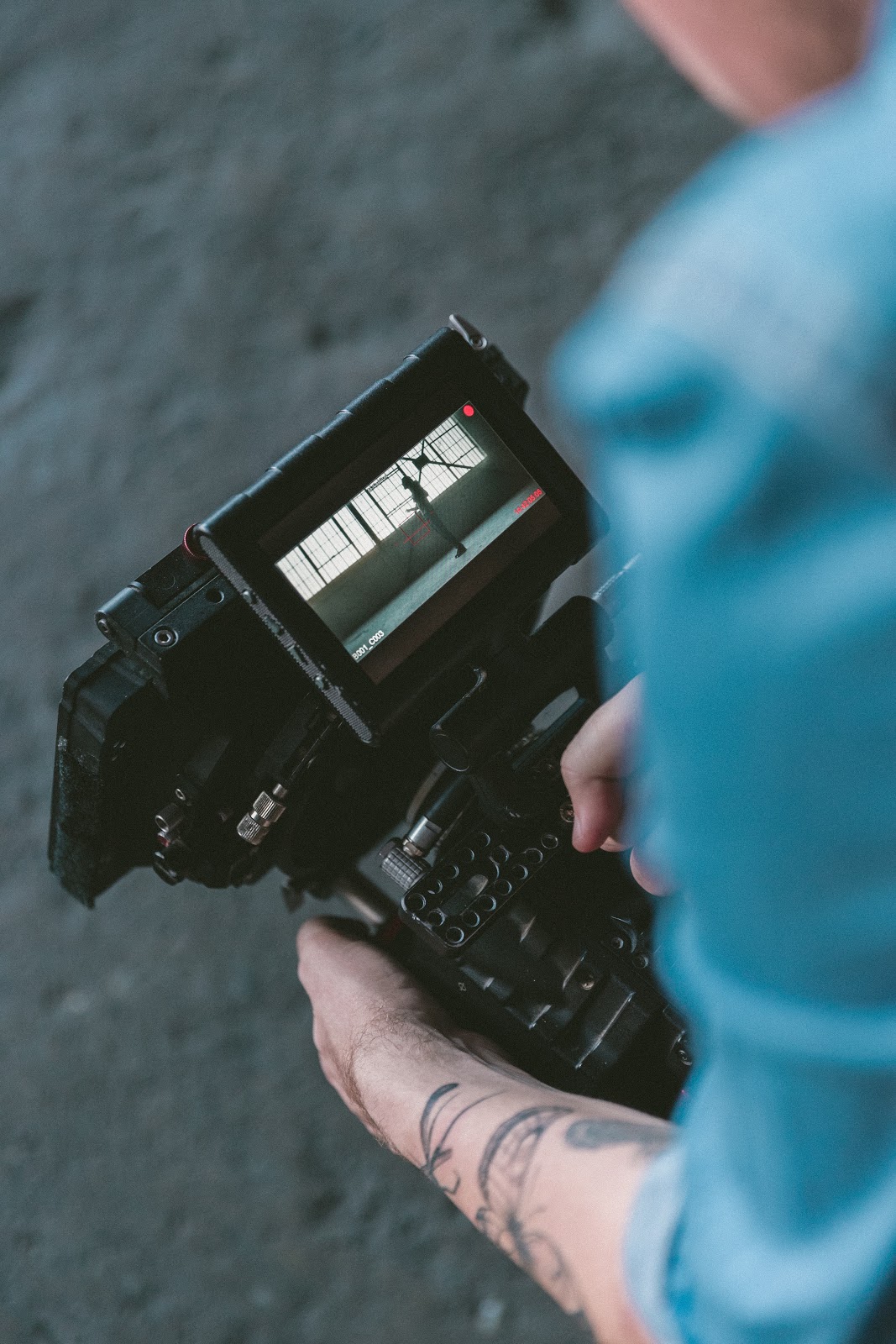 In order to meet demand and stay competitive, more and more companies continue to increase their video marketing budgets. In 2016 alone, 63% of marketers had planned to increase their video marketing spend in the coming year.
This means that video marketing has proven itself as an effective way for businesses to break through the noise and show real marketing value. According to HubSpot's 2017 Ultimate List of Marketing Statistics, marketers who use video saw an increase in revenue 49% faster than non-video users.
Not only do most marketers think video content is more effective than other forms of content marketing, but 59% of them agree that it is the type of marketing content with the best ROI.
Now is the time to invest in your video marketing strategy
After everything we've discussed here, all signs and data are pointing to the fact that video marketing will not be slowing down anytime soon. It's no longer "nice-to-have." It's an essential strategy your company needs to stay ahead of the competition.
So, now is the time to start thinking about how you can make video content work for your business in 2018. Not sure where to start? Check out our webinar on video marketing for social media with Wistia: