Find the most relevant influencers on Instagram
The most successful brands on Instagram collaborate with the best influencers. Work with the right ones to give your campaigns a massive boost.
See who they are
Quickly pull a list of influential Instagram users who interact with your brand.
Find them in your conversations
Filter your brand mentions by influencer score and see only the conversations that matter.
Choose based on relevance
View their recent Instagram activity and see if they would be a good fit for your brand.
Reach out to them
Start a conversation with them directly by following or contacting them.
Organize them in lists
Not ready to contact them yet? Add them to a list so you can reach out at a later time.
Discover new influencers
Find new influencers in your niche. See a list of power-users that are relevant to your industry or topic.
Why work with influencers on Instagram?
Instagram has become the most popular platform for influencer marketing. If you want to grow your presence quickly, it is a must-have in your strategy.
Boost your content engagement
Influencers on Instagram are content experts and they know how to create stories that resonate with their community. Creating campaigns together can help you gain much higher engagement than your regular content.
Reach new audiences
Top influencers on Instagram already have large, engaged audience. Working with them allows you to piggyback off of their network and reach an audience that's similar to yours.
Build trust quickly
Instagram gurus are well-known and established in their niche. Collaborating with them helps you build credibility and trust with a new audience.
Generate more business
The relationship that your partners have with their followers allows your content break through - making it a lot more natural for them to recommend your brand or product.
Find the Instagram influencers that are right for you
Instagram VIPs are not one-size-fits-all. Mention helps you track down the ones most relevant to your brand in different ways.
See which of your brand ambassadors are influential
Easily filter mentions of your brand by influencer score to find the most influential people talking about you.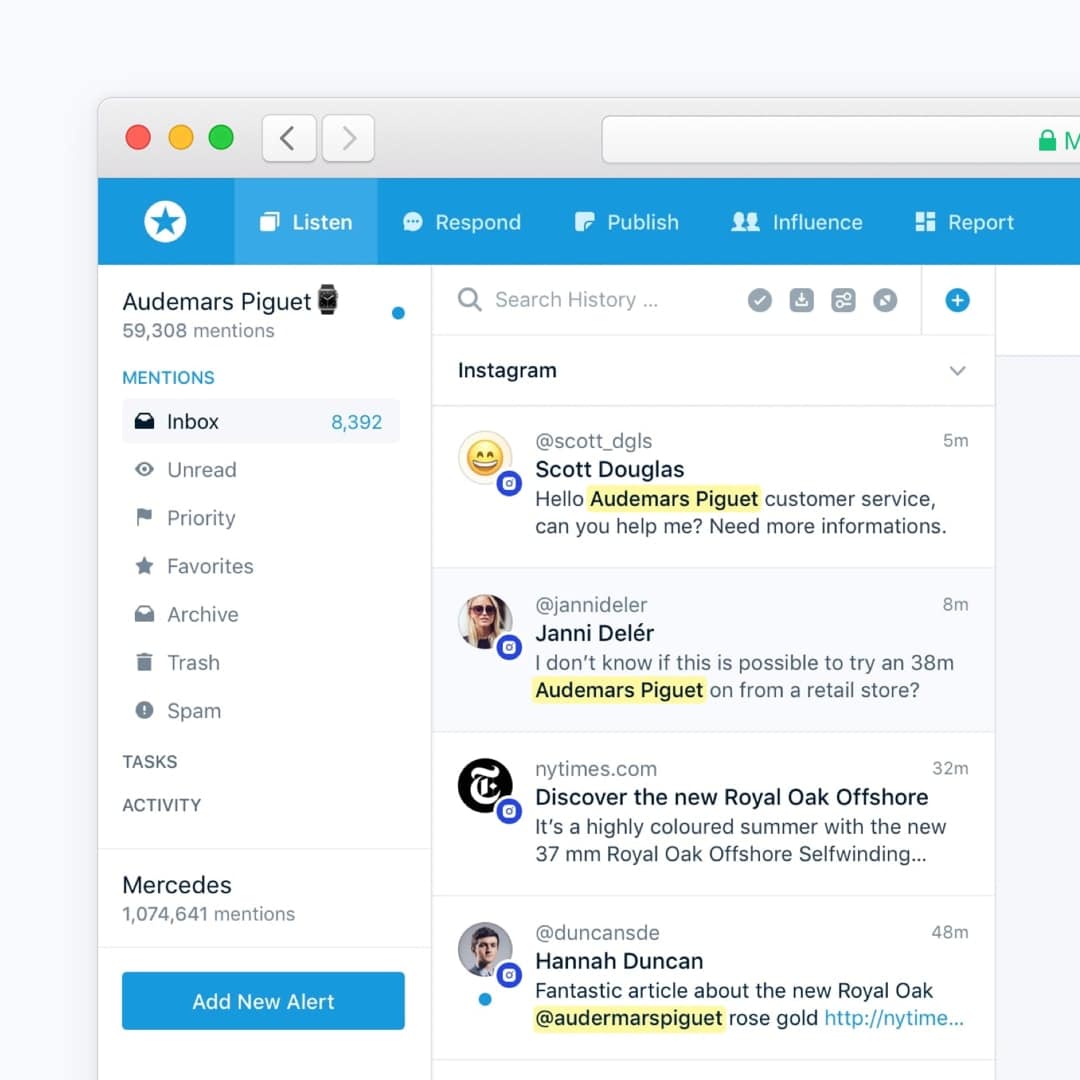 Discover the top influencers in your niche
Search for the highest-ranked influencers in a number of different topics. Compile a list of relevant suggestions in seconds.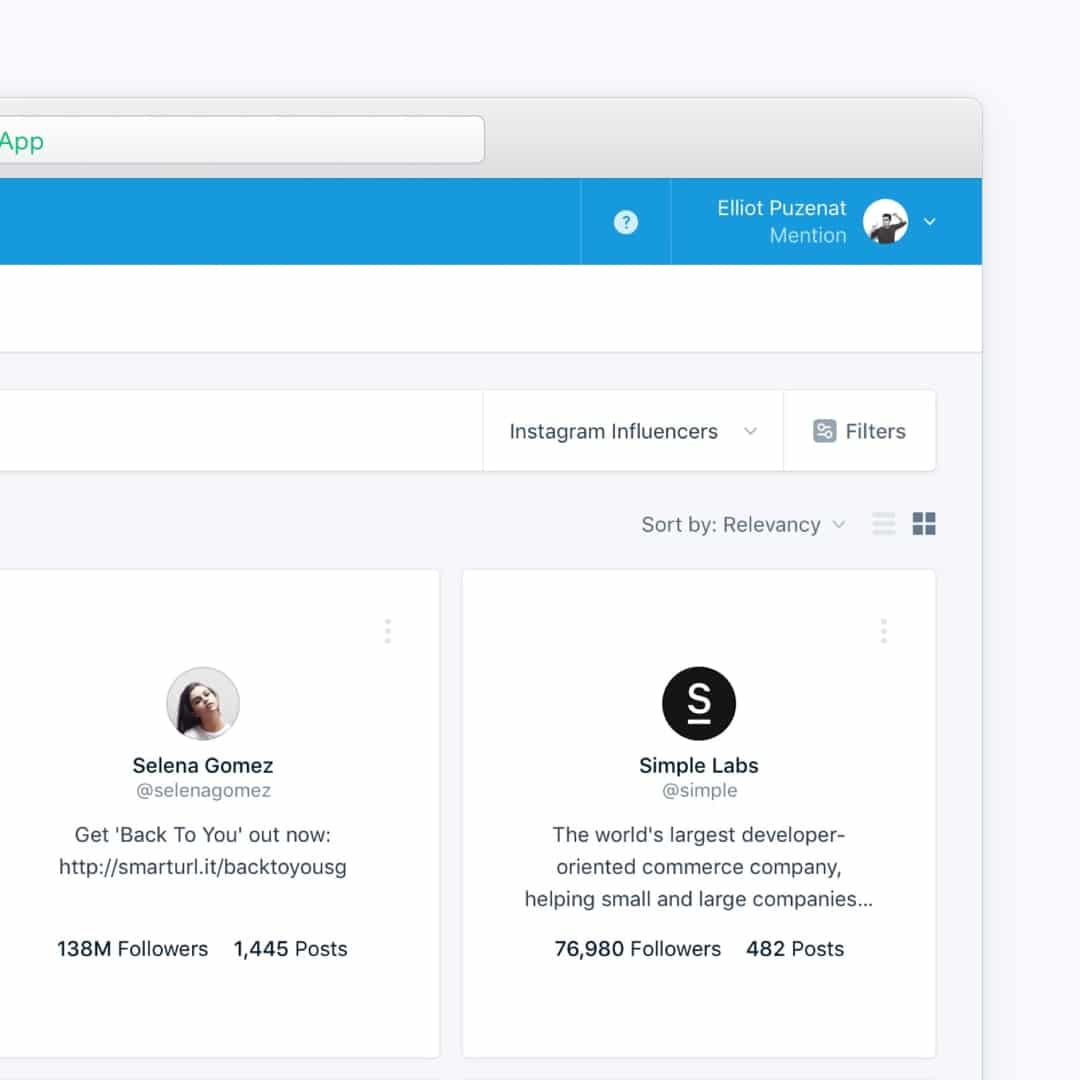 Find the most relevant influencers for your brand
Get a quick overview of the top influencers that are interacting with your brand. See their profile information, areas of interests, and content activity.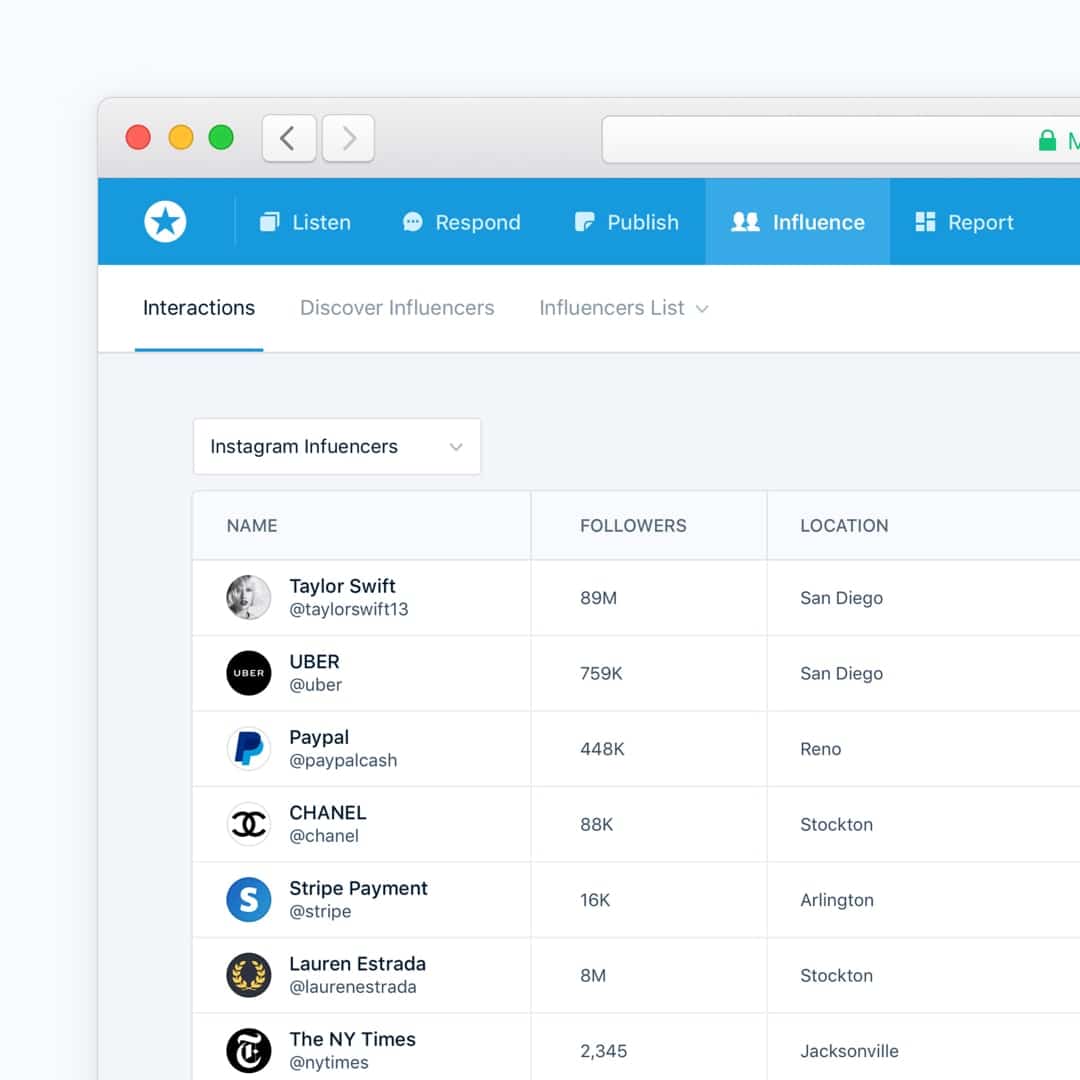 Brands finding influencers with Mention
Check out a few companies that used monitoring to find and connect with influencers.