Find key ambassadors across social media
Powerful social media users help spread your brand presence like wildfire. Find the right ones to boost your marketing results.
Identify power users
Track down the most influential social media content creators across major social media networks.
Build credibility
Align your brand with experts in the same industry and build trust with your audience.
Reach more people
Grow your audience network by piggybacking off your influencers' community.
Target the right audience
Reach more people with the same profile as your target community.
Contact influencers
Connect with social media influencers directly and start building a relationship.
Monitor the competition
Know which influencers your competitors are working with on different social media platforms.
Identify and connect with social media influencers
When done right, influencer marketing on social media can be very powerful. It can amplify your brand presence quickly and effectively. Kickstart your influencer strategy with Mention.
Find social media gurus effortlessly
It can be time consuming to find social media influencers if you don't know where to start. Let Mention help you sift through your conversations and save you time.
Reach out to influencers easily
Once you've found a couple of influencers, connect with them directly from Mention!
Build trust with your new audience
Social media influencers make recommendations to their community effectively. Work with them to improve the credibility of your brand.
Expand your reach quickly
Social media campaigns can take time to build buzz. Collaborating with influencers gives you a push in the right direction.
Track down influencers where they are
Whether they're talking about you on Twitter, Facebook, or Instagram, Mention can help you quickly identify the most relevant influencers on each network.
Engage with Facebook influencers
Comment or like your influencer's content, directly from the dashboard.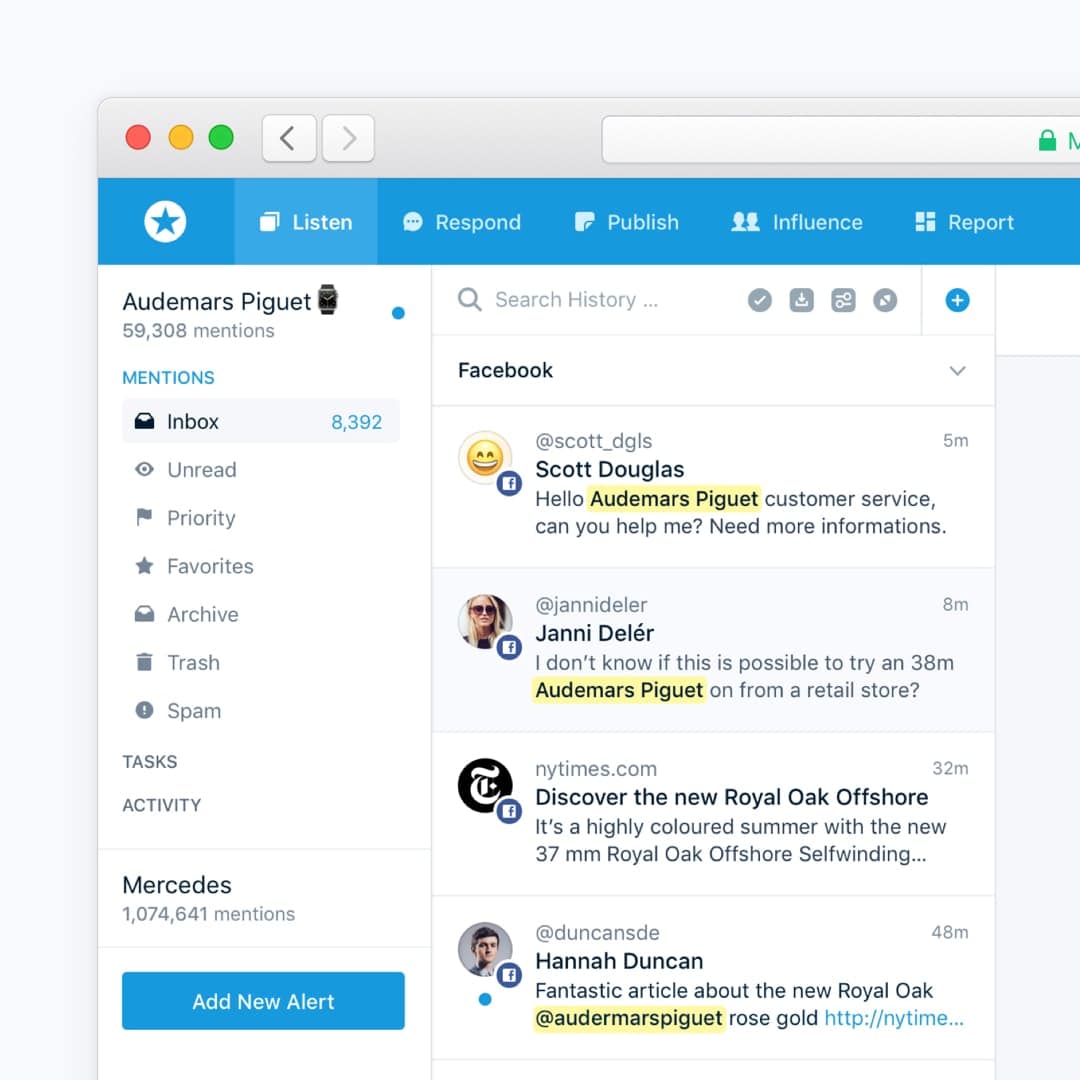 Find Twitter influencers quickly
Don't spend time going through your tweets individually. Use Mention to filter through your brand mentions to see which users are influential.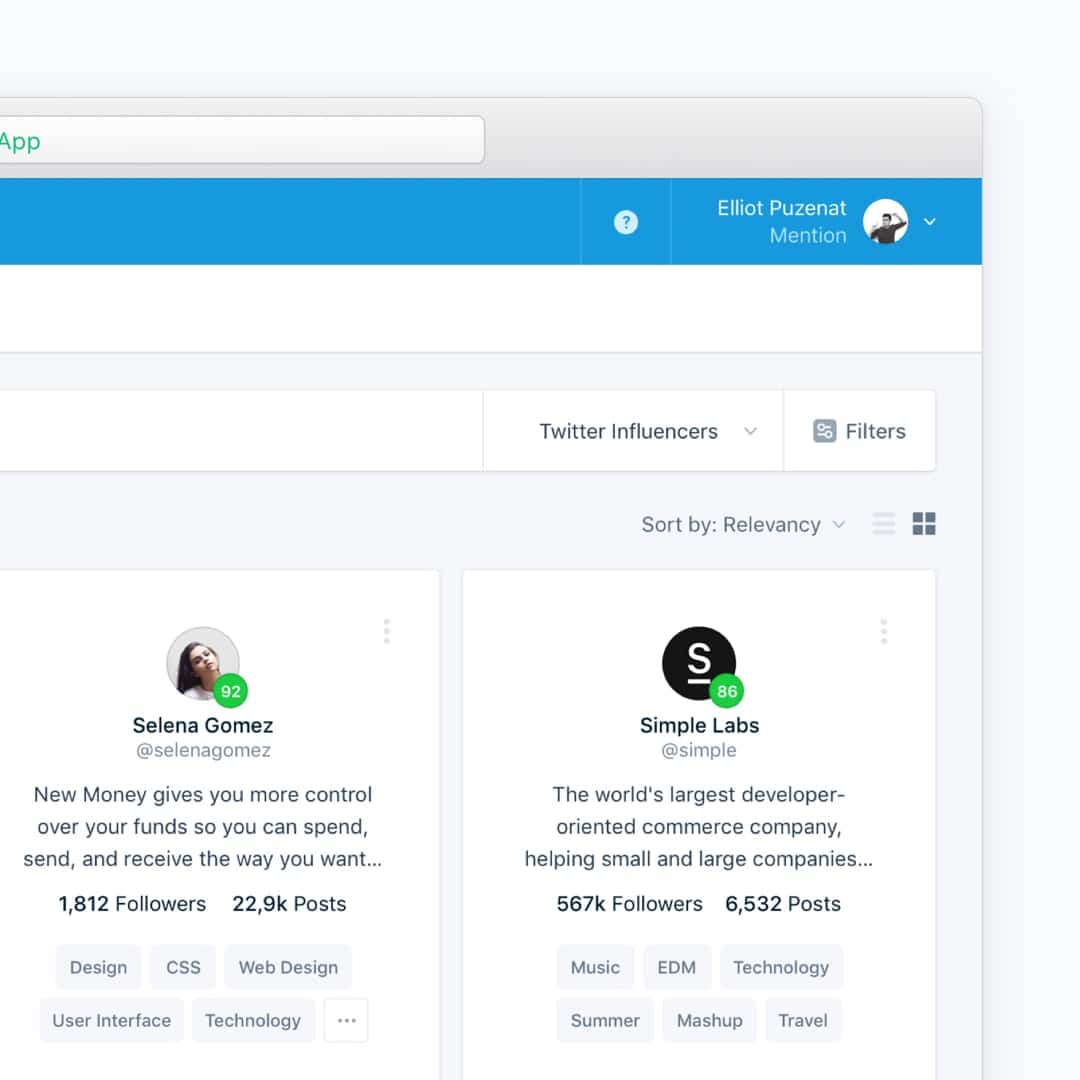 Identify relevant Instagram influencers
Get a quick view of your brand's influencers on Instagram ranked by influence score.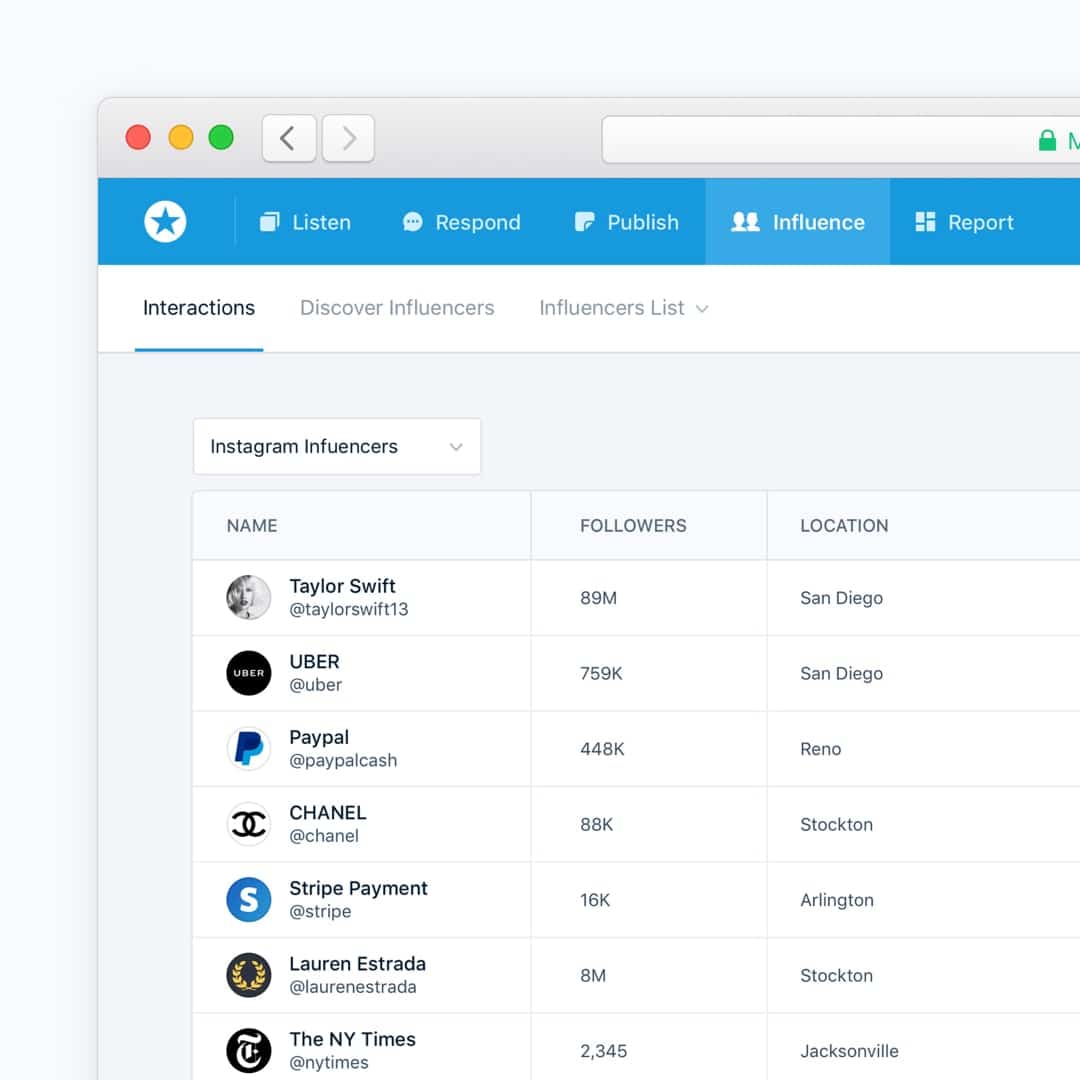 Companies tracking influencers with Mention
Read about a few companies that use Mention to find and work with influencers.