Find the right Twitter influencers to help you
With 500+ million tweets sent per day, Twitter can be a noisy place. Work with the right influencers to get your message in front of the right audience.
Identify them easily
Filter your Twitter conversations by influencer score to prioritize who to engage with.
Organize them quickly
Add potential Twitter influencers you want to work with into different lists.
Find the right ones for you
See a list of Twitter power users, plus their interests and activities.
Start the conversation
Reach out to potential influences by contacting them directly on Twitter.
Track your competitors
See which influencers are working with your biggest competitors.
Reach more Twitter users
Grow your Twitter community by reaching more of your ideal audience via your influencers.
Use Mention to power your Twitter influencer strategy.
Influencers on Twitter have the power to boost your brand presence quickly. Reach new audiences for your brand with Mention.
Identify top Twitter users easily
Pull a list of influencers on Twitter that mention or interact with your brand. View their key information and activity at a glance.
Reach more people
A retweet from the right influencer can make your Twitter content go viral. Find the best one for your brand.
Earn trust quickly
Twitter users listen to the recommendations of top influencers. Work with them to earn the trust of a new audience in no time.
Connect with influencers
Find the right influencers and reach out to them directly from Mention. Or, organize them into lists to reach out to at a later time.
Work with influential Twitter users for your brand
To find the right influencer on Twitter is like looking for a needle in a haystack. Mention helps you identify the best ones for your brand in different ways.
Spot influencers amongst your ambassadors
Do you know which of your brand ambassadors are influential? Easily filter your Twitter conversations by influencer score to prioritize your engagement.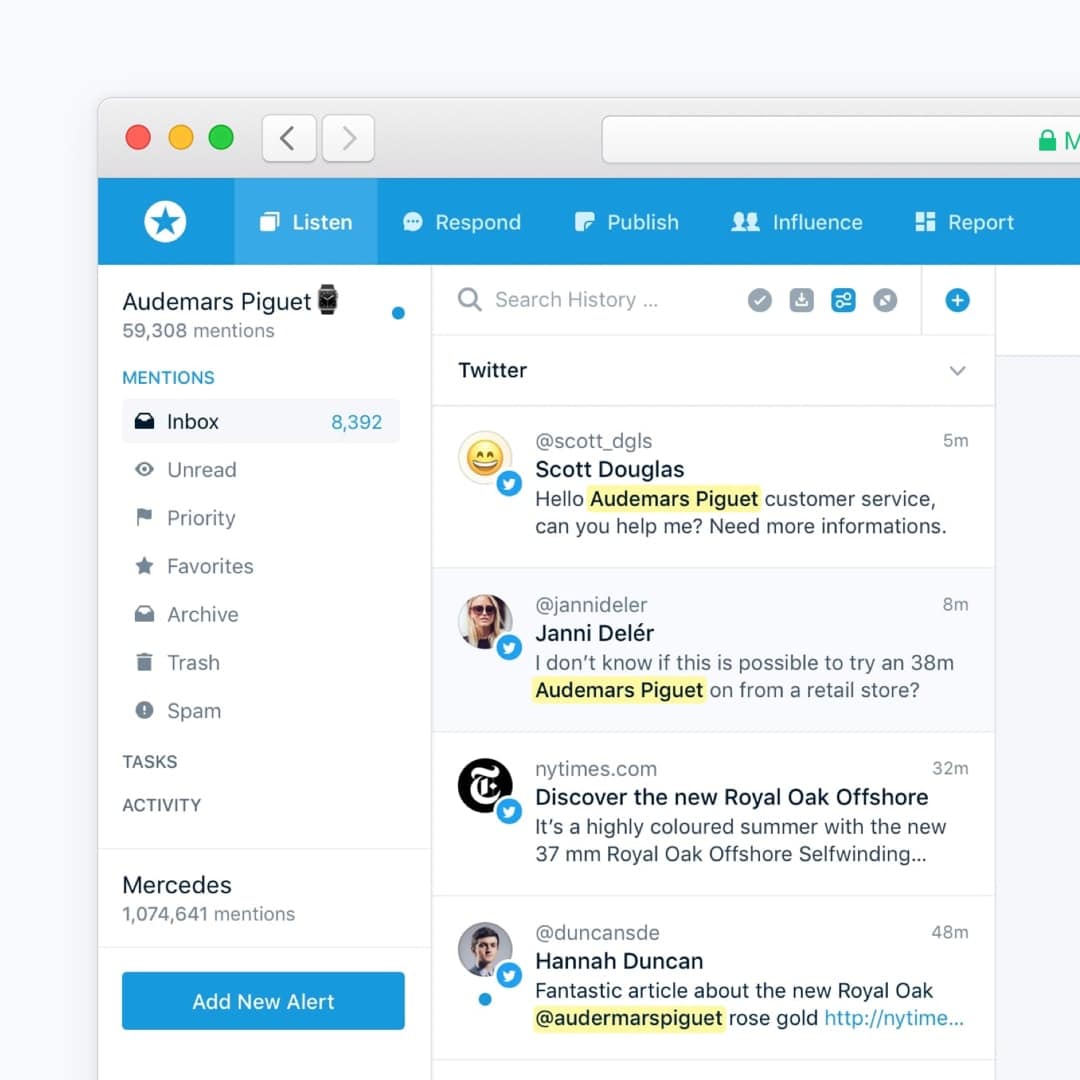 Show the top influencers in your industry
Find the most influential Twitter users in different topics. Pull a list of relevant suggestions quickly.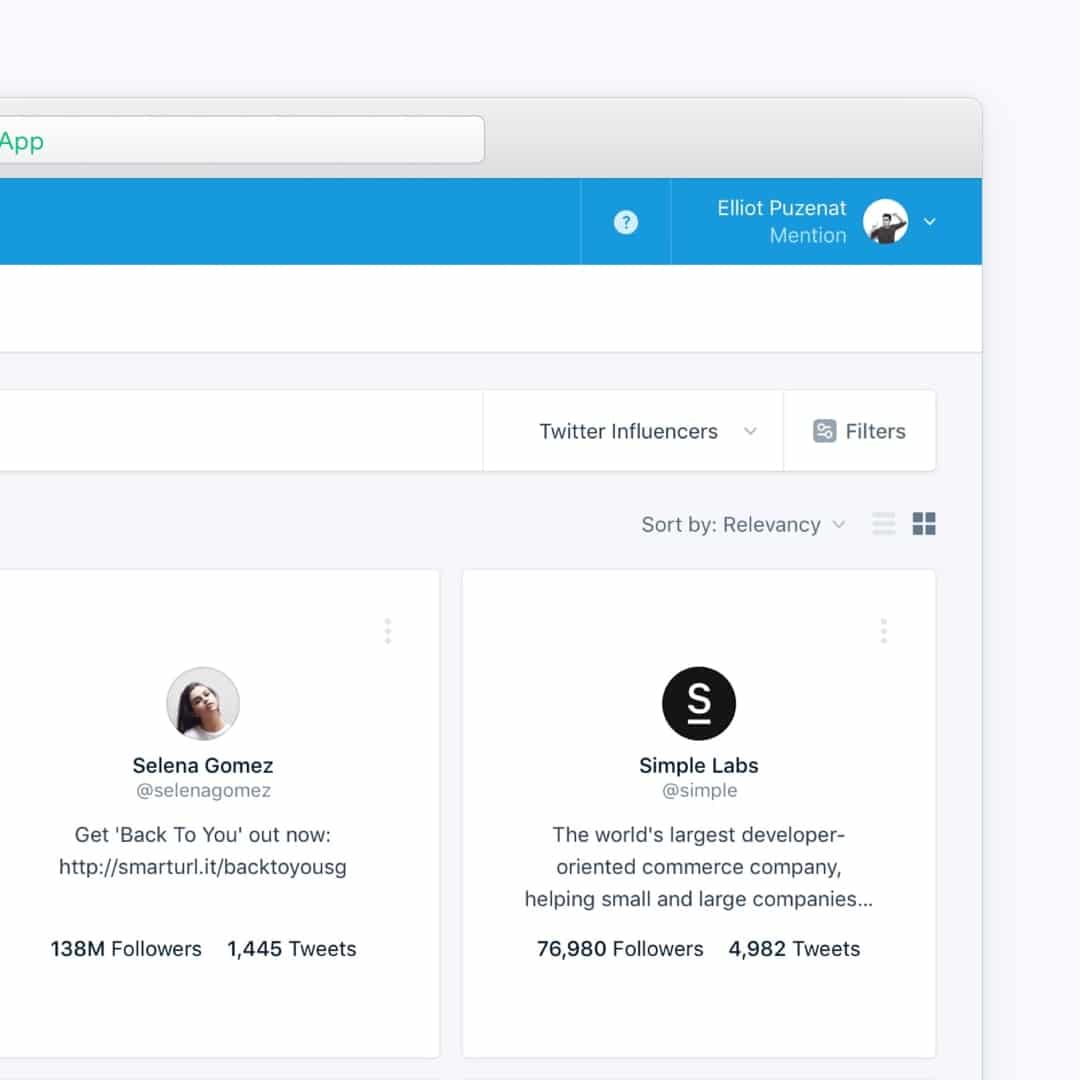 Find the right promoters for your brand
See a list of the top Twitter users who are already engaging with you. Get an overview of their information, activity, and contact information.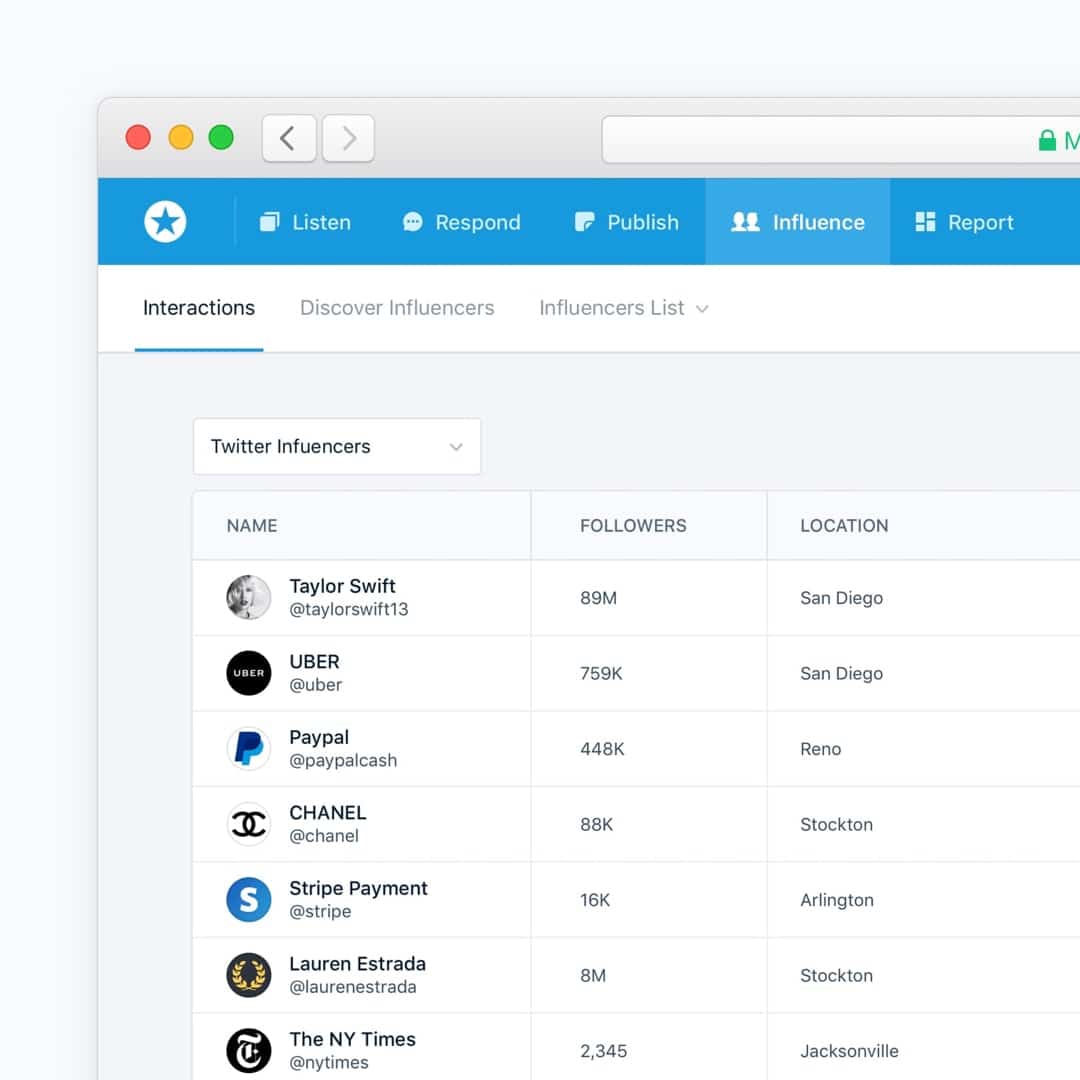 Companies finding influencers with Mention
Check out some brands that use monitoring to spot the right influencers for them.