Find the most relevant influencers to collaborate
With more than 2 billion logged-in monthly users, YouTube can be a noisy place. Work with the right influencers to get your message in front of the right audience.
Identify top users easily
Filter your Twitter conversations by influencer score to prioritize who to engage with.
Find the right influencers for you
See a list of YouTube influential users, plus their interests and activities.
Organize them
Add potential influencers you want to collaborate with into different lists.
Reach out to them
Start a conversation with them directly by liking, commenting or following them.
Reach new people
Increase your brand awareness on YouTube by borrowing your influencer partners' community.
Create trust
Collaborate with the right users to create trust with their own audiences.
Find YouTube influencers to diversify your marketing strategy
Top YouTube users have always been relevant and engaging with their audience. Identify and work with them to boost your brand presence.


Spot the right content
Identify all videos and channels talking about specific keywords you monitor. View the influencers' information and activity at a glance.
Boost your sales
Pull a list of influencers with the same interests as your brand, create campaigns together, increase your audience and sale more of your product.
Reach more communities
Need to reach a bigger audience?
Work with influential YouTube content creators to expand your reach.
Earn trust quickly
On YouTube, communities listen to the recommendations of top creators. Work with them to earn the trust of a new audiences in no time.
Connect with the right influencers to promote your brand
YouTube best creators are not one-size-fits-all. Mention helps you track down the ones most relevant to your brand in different ways.
See which videos are influential
Easily filter your YouTube mentions to prioritize your engagement. Like or comment directly on public videos. Reply to influencers mentioning you immediately.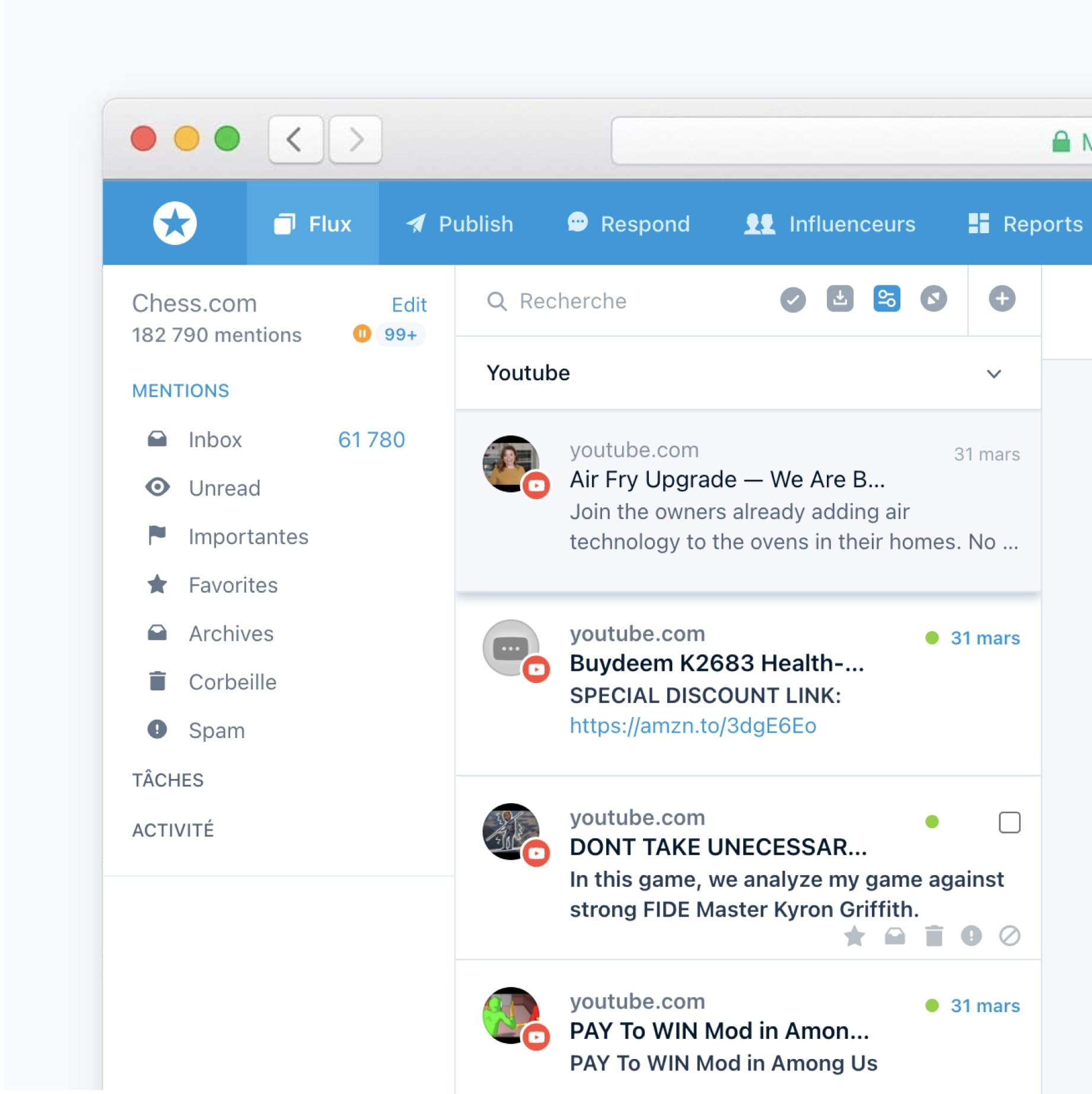 View videos details
View all the content you'd like directly in Mention. Check out the performance of each video (likes, comments, etc.). Power users could already be talking about your brand.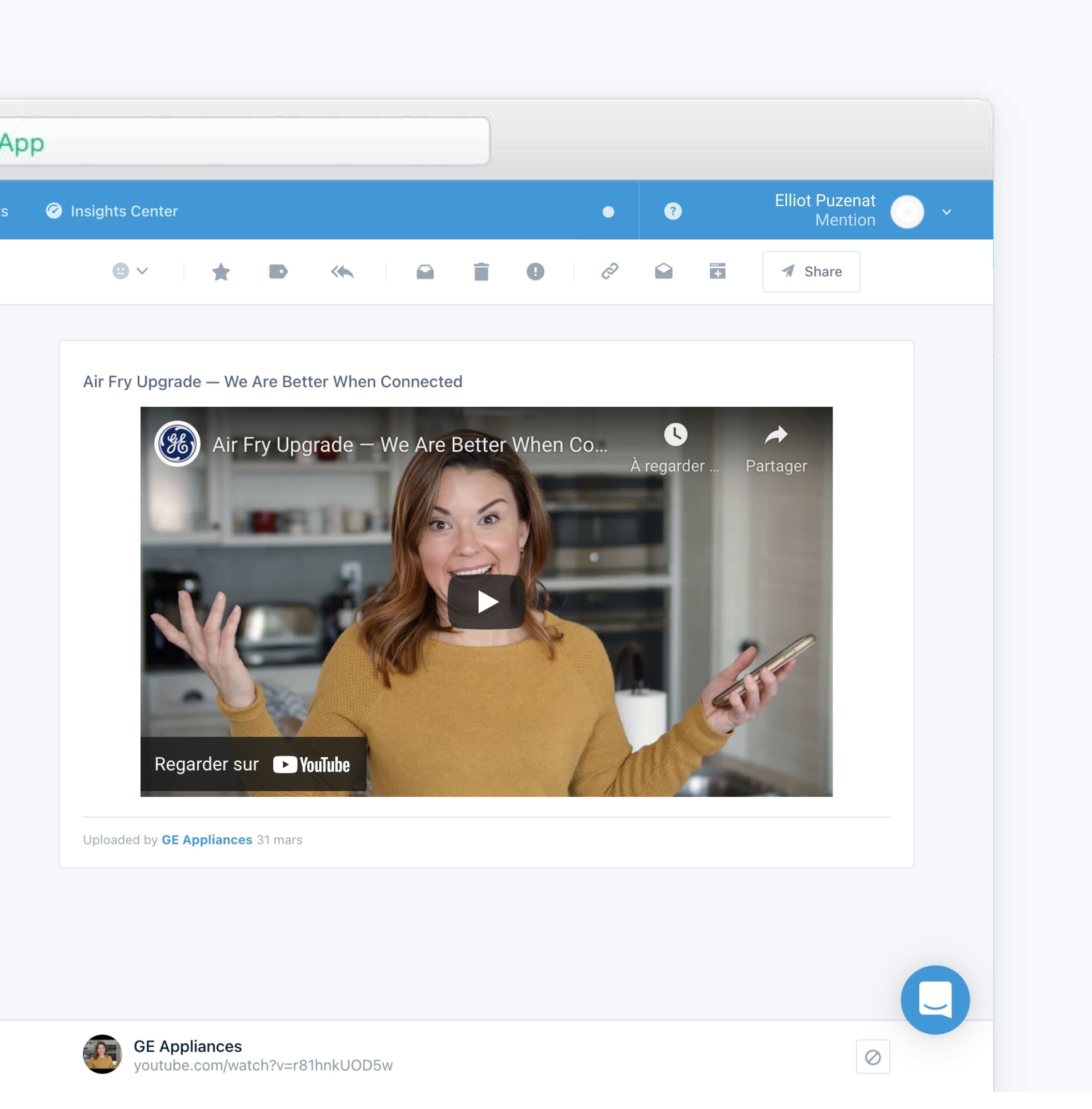 Monitor influencers of competitors
Create an alert of your competitors to keep track of which YouTube influencers they're collaborating with.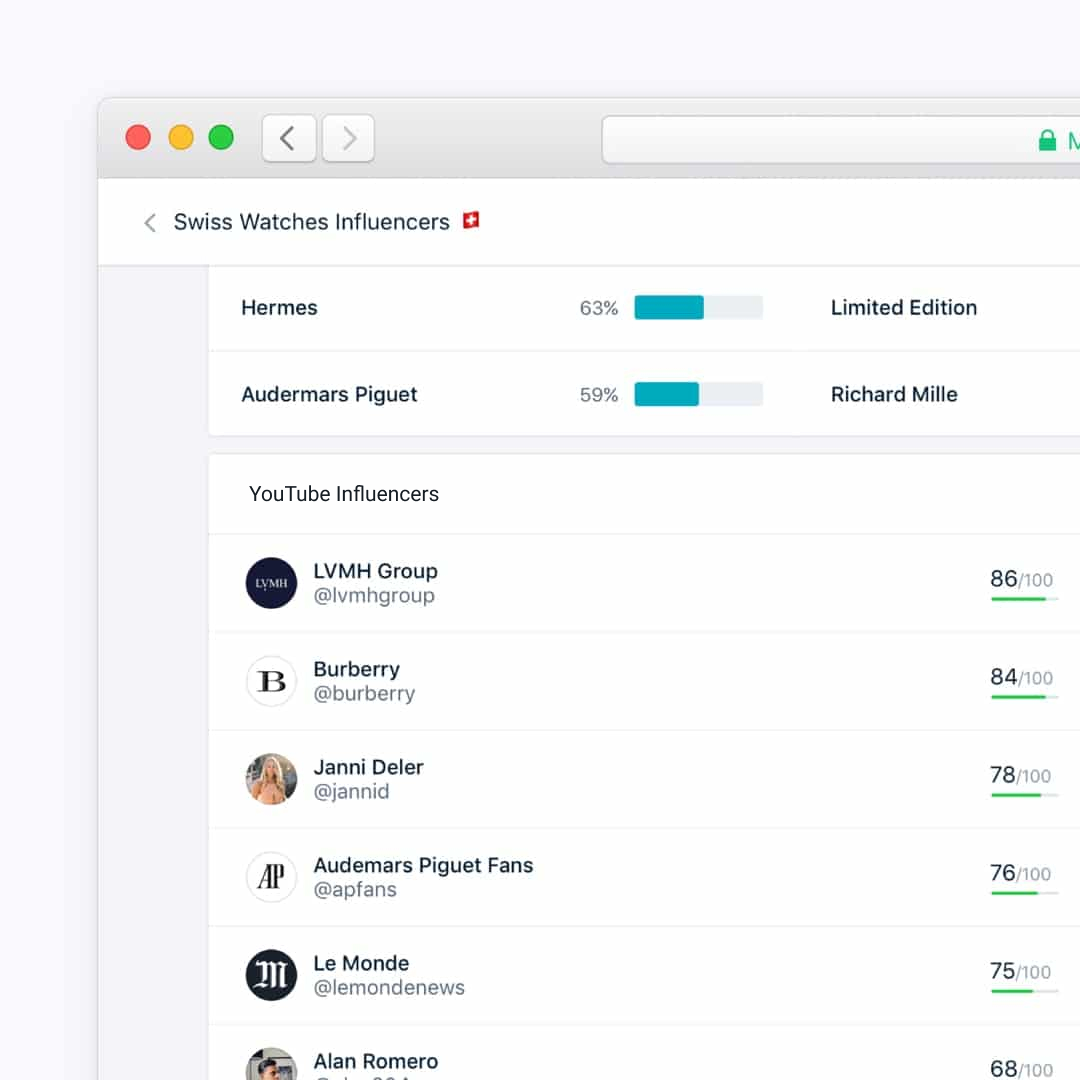 Companies finding influencers with Mention
Check out some brands that use monitoring to spot the right influencers for them.