The key to a successful business in the 21st century is being flexible. To change constantly, to adapt, and to push yourself out of your comfort zone as often as possible.
Now I love comfort. Everybody does. Well, everybody except the creators of Game of Thrones. But generally, when faced with a decision, everyone prefers to rest on their laurels. Whole companies even.
Since the very beginning of Icons8 in 2011, we'd been doing the same thing. We were drawing icons. That meant that since the very beginning we trained ourselves to promote this only thing – icons.
We knew who our clients were, where to find these people and how to talk to them. We've built connections, found resources and befriended some awesome people.
Whether we're talking about new icon style, a freebie giveaway, or an article on how to combine icons – we knew where to go and what to do.
As time went by, our startup culture led to many side projects. Even though there were plenty of these projects, they were all connected directly to icons. A few of our designers created their own icon styles. Developers were working on Mac and Windows icon applications. Our content was also centered around icons.
But then we left our comfort zone.
A side project with a twist
And then one day…Lunacy came. A side project with a twist. Lunacy, a free .sketch viewer for Windows that was developed in our company. For the first time, it had nothing to do with icons. But our marketing department still had to promote it.
We'd never promoted such a software before. That was something new for us. There were simply no icons in it. We left our comfort zone. Or so we thought. We were trying to do something we weren't used to. So what did we do? We stubbornly continued to use old tricks.
And as it turned out, old tricks didn't work that well.
Our email campaign during Lunacy's launch had 5% fewer openings and 15% fewer clicks than what was normal for us (that's huge in email marketing, where even half of percent higher feels like a victory). Such low conversion was also very strange, since almost half of our customers were developers who could really use Lunacy. Many of them experienced problems opening sketch files on Windows.
The root of the problem was that our customers loved their comfort as much as we loved ours. People got used to us sending news about our new icon packs, or our top blog articles. They got used to our typical stuff. Now when we had a new "thing" going, it disoriented them to the point where they completely ignored our message.
Our email campaign was just one of the things going south. We tried contacting our good developer friends who had experience working with designers, and not even they could point us in the right direction. We tried finding and contacting new people from the developer field, but it was like shooting ducks blindfolded.
We needed to find new ways of communicating with people and spreading our message. It was no good using our old connections, and old tricks and routines worked only by accident. That's when our marketing team realized – we were pushed into a completely new field with neither a map, nor a compass.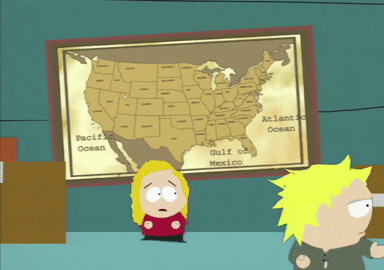 Thrilling, isn't it? Should I mention what exactly saved the day for us? (Sorry, must be not a new pun, but I couldn't help myself.)

Monitoring our new field
We stumbled upon Mention by accident and immediately saw it as our salvation. At that time we were rolling out the second beta version of Lunacy on Product Hunt. The program got good reviews and press coverage, yet we had no idea where this was all going. Who were all these people that needed our new product? Where were they and what did they do?
Mention gave us everything we needed.
It wasn't even about small perks. For example, we could see when someone had mentioned us on Twitter using a hashtag. But when someone would share after discovering us on Product Hunt? With no hashtags, just a simple "Hey, check out this Lunacy thing" phrase would have been lost in the universe.
Not with Mention, though. Now we could monitor everything.
It went even further though. We could track who was using the old version of an app from the first launch and approach them with updates. Same thing with handling bug reports and feedback – we were flooded with information. Before, all the information was scattered all over the Internet. Now it was all in one place – our Mention dashboard.
Every hour we were finding new people in the field, people who were really using our product and had found it useful.
The map literally drew itself out in front of us, revealing places we'd never been to. We've had 10,000 Lunacy downloads shortly after the release. Boy that felt good.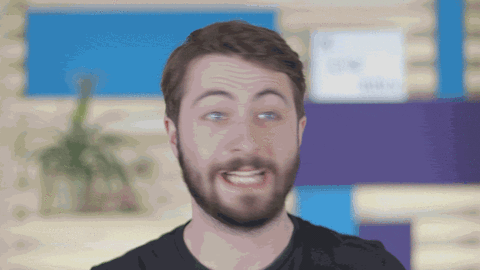 Updating our old strategy
It wouldn't be honest to say that expanding into a new field is all we got from Mention. Our old tricks I was talking about earlier got a second life. After revealing what Mention was capable of, we started to apply Mention's toolset to our old marketing routines.
It was refreshing. Like watching your old garage being painted with a fresh, vibrant color.
Marketing our freebies
Take our freebie packs, for example. We would send many of those unique sets of icons to our fellow designers, but we'd never known where they would end up after this. We didn't even think about it.
Turns out, they travel a long way. Our packs are being published by many other resources, sometimes surprisingly vaguely connected to design community. They are being used by developer websites, UI kits, and even personal blogs.
We can see how our icons are used in real products. It always feels good, no matter how many times you've seen them in action.
Of course, we always knew that our audience was diverse, but Mention gave us the opportunity to actually see it.
Content strategy
When you post an article somewhere, something similar to a freebie launch happens – other resources start to republish it. Every time our articles or any other content gets republished somewhere else, it's a good start to building  rapport with new people.
Did I say it wasn't possible for us without Mention? By now in the article, it should be obvious we had no idea that our content could travel so far. And building connections with potential customers through your content is far easier than reaching out to them out of the blue.
We've recently translated our service into 15 different languages. Eventually, we started to translate our content as well. Imagine your articles scattered not only over different parts of the Internet, but in different languages as well.
The only distinctive word in those articles was "Icons8." And I don't want to exaggerate, but from this point our marketing achievements became multilingual.
Afterword
In a sense, Mention helped us to make the switch from an "icons only" startup to a diverse design and software company. And to make this switch as painless as possible. Put simply, Mention helped us to become flexible. And being flexible is a synonym for success in 21st century business.
These are not empty statements. Our latest release, a web tool for developers with a funny name "omg-img" (we decided to light it up a bit after 'Lunacy', you know), made it to the Product Hunt top 1. A huge part of this success we would love to attribute to Mention, because we learned so much about our customers using it.
I'm sure it's not our last combined victory.