According to Social Media Today (2017), people will spend more time over their lifetime using social media than they will eating, or socializing using other methods.
A slightly more recent study (2019) from the Global Web Index (shared via Digital Information World) shows that the trend is not about to reverse any time soon. Year after year, we tend an increasing amount of time on social media.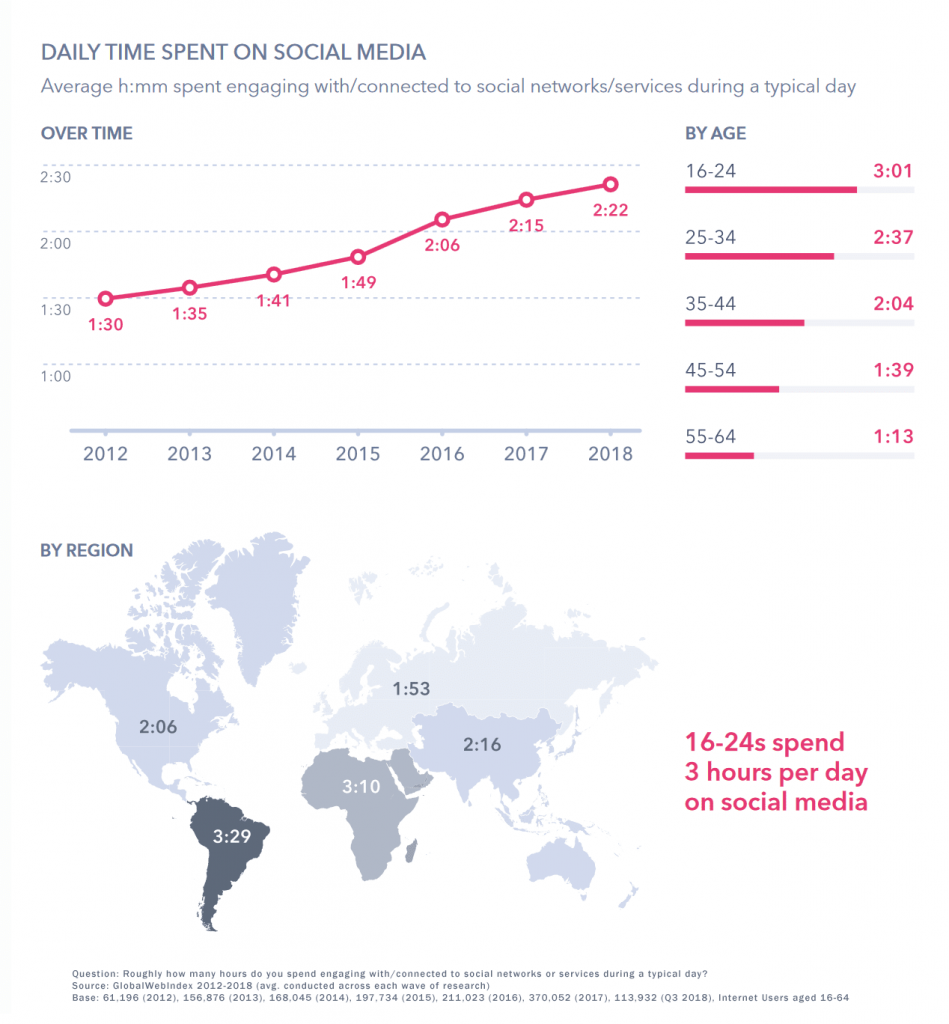 It's vital then, that businesses tap into the power of social media and use it to reach their audience. This creates an excellent potential for agencies working in digital marketing, PR and communications.
Your agency may already be offering various marketing and communication services – but your clients will often want to get everything they need in the same place.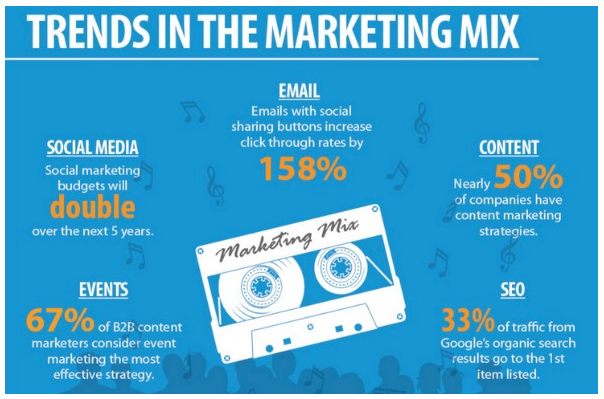 Whether they're already looking for social media services or you need to convince them that they need them, you can provide a variety of services to help them. If you're unsure about which SEO services you should be offering your clients, start by considering the various opportunities in this guide.
1. Channel-specific social media services
Before you consider what type of social media services your agency might offer, it's worth considering which social media channels are worth your time. You need to know which sites and apps drive traffic, as well as which are most in demand from your clients or potential clients.
Each social media channel can differ widely from the next, although they share many similarities too. Facebook is often the focus of social media campaigns, with more than a billion users – making it the most popular network. Other important networks range from Pinterest and Instagram to Google+, LinkedIn, or even Snapchat, depending on your audience.
To work out which social media networks your services should focus on, you need to consider your typical client. A B2B business is more likely to benefit from using LinkedIn more than a consumer brand that targets millennials.
You need to know which networks your clients are interested in using. If they don't yet know what they're looking for, have a list of recommendations prepared.
2. Strategy planning
Having a solid strategy for social media is vital for any brand. Many smaller brands start to use social media without giving a lot of thought to their goals or reasons for choosing a particular network.
Creating content strategies for brands ensures that your clients have a plan set out and a good idea of what's going to work for them. If you decide to create content strategies for your clients, you might spend time researching their audience and social keywords, as well as testing and analyzing different networks and types of content.
You should be able to present your client with a detailed plan, including elements such as an editorial calendar, that they can follow to achieve their goals. Of course, you might also go further and help them to carry out their strategy.
3. Account/profile creation and branding
Getting clients set up on social media for the first time is an excellent way to start them off with your social media services, and then encourage them to benefit from the other services you have to offer.
Many small business owners take the initiative to learn what they can about social media and digital marketing, but it can still be somewhat of a mystery to them. It's often difficult to know where to start, or, if they know what they want, they may struggle to find the time to get set up on social media.
They might be looking for advice on which social networks to use, as well as help getting started with setting up profiles and accounts. Your services can ensure that social profiles work for the brand, are SEO-friendly and perhaps even have some scheduled content to get them started in the first few weeks.
4. Content creation
Many of your clients will be looking for content they can use on social media. Although there are types of content they can use across multiple channels, some need to be designed specifically for social media use.
For example, there are certain dimensions to be met for images on different networks, rules, and best practice to take into account. And of course, various types of text formatting to consider. The character limit on Twitter may have been doubled, but it still requires careful consideration to craft a tweet that works.
Social media content needs to be engaging and encourage sharing to help brands spread their message. Creating content for clients using this "food pyramid example" can involve making graphics or videos, writing social media posts or blog posts, and sourcing shareable content to share from other brands and sources.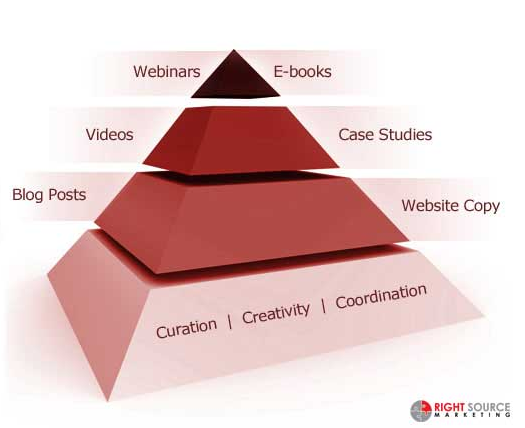 It needs to offer something valuable and start conversations. If you're already using creative skills within your agency, combined with analytics and data, you might have what you need to start creating social media content.
5. Content publishing
Helping your clients to schedule their content can incredibly useful service to them. It can be difficult for many small businesses to find time to post their content, especially across multiple channels.
Getting the right time to post can be difficult and might be harder when dealing with an international audience. It's not the hardest job, but scheduling content really makes things easier for your clients.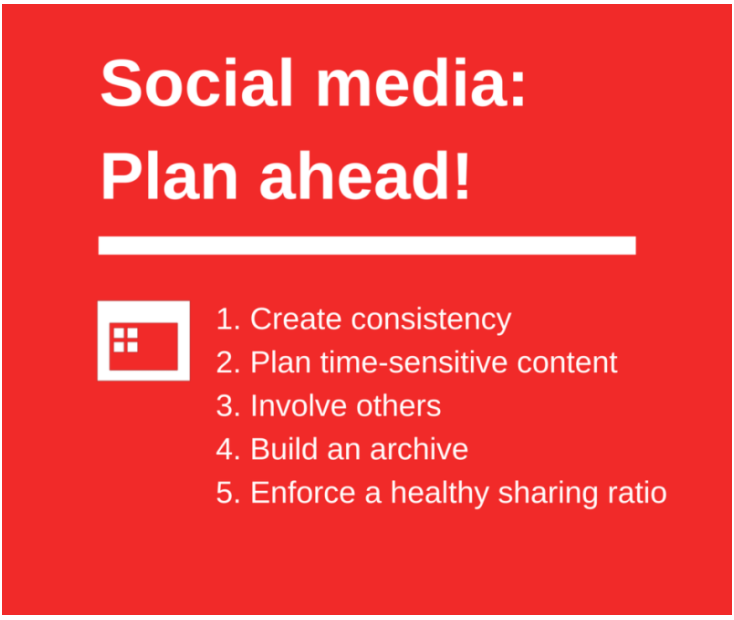 Anything you can do to simplify social media management will be appreciated by your clients. Sometimes it's better to offer real-time social media monitoring so that brands can avoid awkward situations caused by scheduled posts clashing with topical events.
A content calendar is often the best way to guide clients on when to post what – but still allowing the flexibility to change things if needed.
6. Research and analysis
Offering research and valuable insight about your clients' brands is key to gaining their business. First and foremost, they want to know about their audience and customers: their interests, behavior and who they are.
Secondly, you want to include a comprehensive look at competitors, of what and how they are doing on social media. This will help your clients spot their strengths and weaknesses which they can apply to their own strategy.
Then you want to show them the influencers they should be working with and other helpful information about their industry.
There are several insights brands are keen to know both before and during running social media campaigns to help them gauge their success. A social listening tool can track their campaigns as well as help them identify the hot topics, hashtags and most valuable areas of discussion.
Salesforce marketing cloud suggests offering a relevance audit service too. This gives a client an idea of how relevant they are to their market and community.
It takes a close look at the content they share and determines whether it's of high relevance and whether it's resonating with the people who see it.
A relevance audit can also take a closer look at details like the language a brand uses to communicate with its online followers. It might also include research into which social media networks the brand's audience are using most and which brands in the industry get their voices heard more.
7. Education and consulting
Social media can still be new for many business owners. Although they might use it in their personal life, it's a very different thing to using it for marketing purposes. As an independent consultant or agency, offer services that can guide your clients in the complicated world of social media marketing.
Your services can include educating your clients on how to conduct themselves on social media. Many people need to learn the appropriate language to use when talking to their audience as a brand on different networks.
Your services can help your clients avoid using corporate jargon and adopt a more conversational and friendly approach to interacting with customers. You can assist with creating a social media policy, empowering employees to use social media, and even building a social media team.
8. Campaign and community management
While helping them get started with social media is useful, many brands require more comprehensive support for their ongoing social media efforts. Your agency should consider how you can work alongside your clients as an extension of their marketing department.
Online brand management is one of the services you can offer to help them make the most of their social media strategy. By keeping your finger on the pulse, you can observe what the client's audience is discussing and look for opportunities for content creation.
Add the services your clients need
If you're not already offering social media services to your clients, look into which ones would be the most valuable for them. Not sure how to begin? Start by listening to what people are saying about your clients' brands on social media.