Picture this scenario: your brand is struggling to get traction on social media. The thing is, you'd like to take a hands-off approach to your social media channels. After all, you want to focus on other aspects of your business.
Here's a solution: Hire a social media manager.
These professionals have the know-how needed to maintain or grow your brand's social media presence. But don't just hire anyone on the spot. You need to follow a strategy to ensure you get the right person for the job.
Read this guide on how to hire a social media manager for your business.
Table of Contents:
Define Your Social Media Goals
The first step to learning how to hire a social media manager is defining your social media goals. It's important to take this first step, so you're clear on what you'd like your manager to do for you. Do you want them to focus on getting more Facebook likes or more Instagram likes?
To define your social media goals, you need to take the time to appraise your social media efforts before hiring a manager. Gauge how well they've resonated with your target audience. Your findings may reveal the actual social media goals you need to strive to meet.
Once you've assessed your campaigns, you should have a clearer picture of what your social media goals need to be.
For example, if you find that your social media content on Instagram doesn't resonate with your audience (low engagement), you could make creating engaging content on the platform your goal. Or if you see you're way behind your competitors on Facebook, you'd make strengthening your online Facebook presence a priority for your social media manager.
Just make sure to set specific, measurable, achievable, relevant, and time-bound (SMART) goals: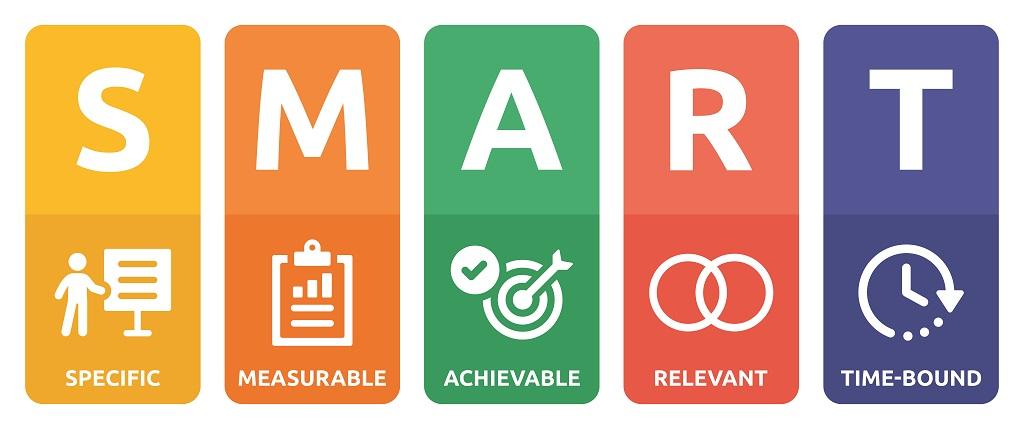 So, for instance, a goal like 'get more followers' isn't a SMART goal since it's vague. The goal 'increase our follower count by 10% in the next six months' is one, since it meets all the criteria above.
When you're clear about your social media goals, you'll have an easier time determining the skills you'll want your social media manager to have.
Determine Skills and Qualifications Needed
Ideally, you'll want a candidate that has all these skills and qualifications:
Technical Skills – They refer to impeccable writing and editing skills. Language skills are important, because they prevent embarrassing spelling and grammatical errors from making it into your social media posts or captions.
Also, your chosen social media expert should know their way around a social media management tool to efficiently do their job. An understanding of analytics will be essential for measuring and acting on metrics like social media engagement.
Soft Skills – These refer to customer service skills, including empathy and people skills. If your social media strategy is reliant on content marketing, you'll still need to dedicate time to engage with your audience. A huge part of social media management involves answering customer queries and responding to comments.
Qualifications, Education, and Certifications – These are proof a person has the skills needed for the job.
The reality, however, is that not very many people will have all of these factors mentioned above. So, you might have to practice some leniency. Just figure out what your non-negotiable factors are. Do this by checking your social media goals again. Base the skills you'd require your social media manager to have on those goals.
Let's assume your goal is to increase your follower count by 10% in the next six months. Your non-negotiable factor, then, can be experience in building social media following.
Create a Job Description
Now that you're clear about the skills you expect a candidate to have, it's time to attract some potential hires.
Your first step is to write a job description. The description tells potential hires two things: what you expect them to do during their day-to-day, and the level of experience you're looking for.
For example, if you're looking for someone with specialist experience, the description may zero in on skills like developing a content strategy or monitoring social media trends. In comparison, a longer list of general skills reveals you're looking for a jack-of-all-trades to fill the role, as shown below: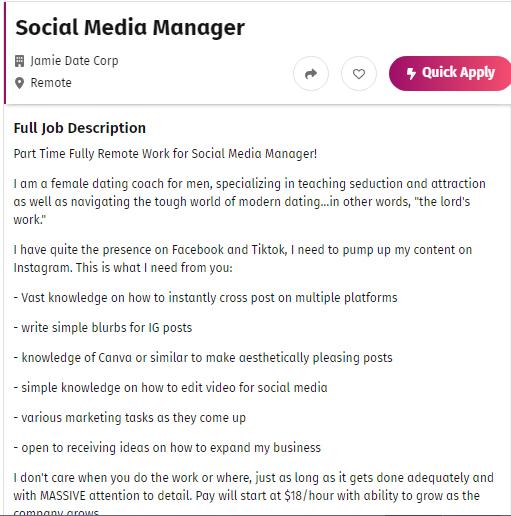 Additionally, your description may include details like whether they'll be working alone or as part of a social media team. You can write this description yourself. But if you think you don't have the time, a content generator can assist you.
Your job description should also include the following elements:
Compensation and Job Benefits – If you want to attract the best candidates, your job description shouldn't shy away from talking about money and benefits. Even though only 12.6% of global companies advertise pay, according to a Payscale report, it's still a good idea to be transparent about what you're willing to pay. Include the benefits that come with the job. For instance, maybe they get additional pay after X number of months. But these benefits apply only if you're hiring a full-time employee, and not a professional freelancer.
Job Requirements – Are you looking for an entry-level manager, or would you like to hire someone with four or more years of experience? Perhaps you're looking for someone who can pull triple duty as a social media marketer and community manager. Spelling out the requirements that come with the job title helps prepare potential employees for your expectations. In some cases, it can also help to filter out unqualified candidates.
The more specific your job description, the better. Potential candidates will know the level of expertise you're searching for.
Promote Job Description
So you have your job description. The question is, how do you promote it?
Post your description on job boards like Media Bistro. Social networking platforms like LinkedIn, Instagram, Facebook, and Twitter can help, too. You can post your full job announcement directly on the platform, as in the example below. Then just wait for comments or private messages to come in.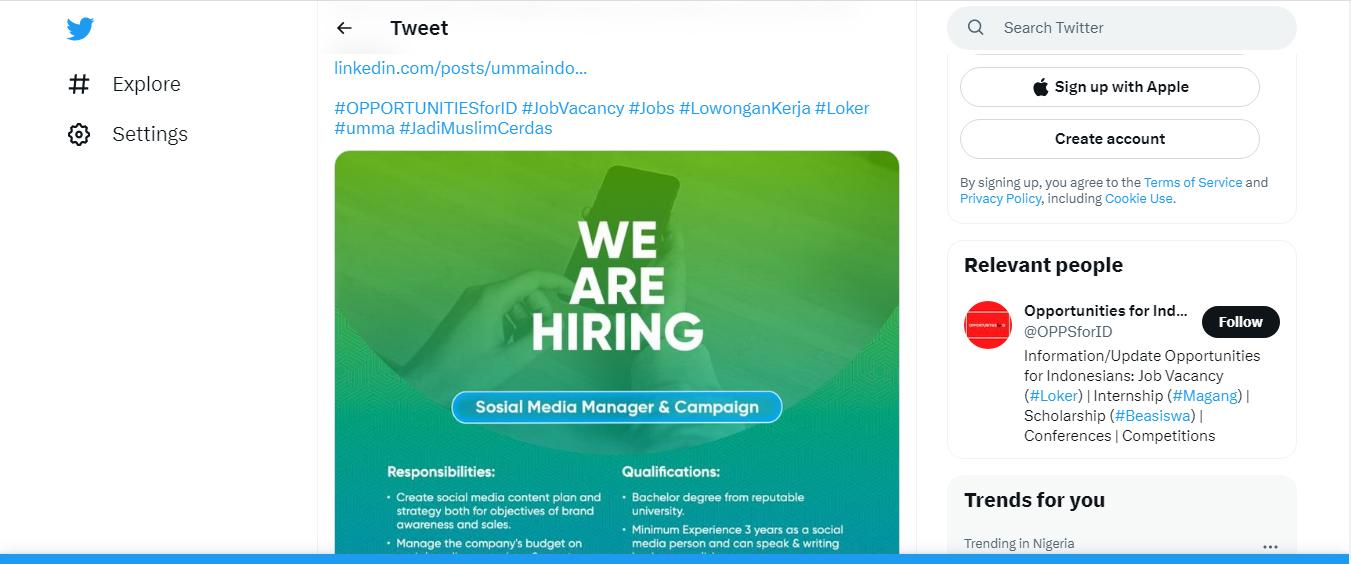 Or you can post a teaser in your social media post. Then include a link in that same post that leads to your full job vacancy announcement on your company website. The good thing about this strategy is that you get potential candidates to your site, where they can get more information about your company (you can only write so much in a social media post). This might just be the nudge they need to send in their applications.
Of course, the assumption here is that you have a nice company website. Your website content should be organized so that it's easy to navigate. Your website should load quickly, too. So, make sure its images are optimized, it uses the best web hosting, and it doesn't use redirects as much as possible. You don't want potential applicants to click on your social media post link only to get turned off by how slowly your website loads. Your hiring strategy will only backfire.
You can also promote your job announcement through professional networks, like your college alumni organizations, professional associations, among others. If you have their email addresses, just send them the job description. This is a good strategy, too, because it increases the likelihood of you hiring someone who's been vetted.
Finally, ask your employees to recommend social media managers. Consider offering bonuses or other perks to incentivize their referrals.
You can use one or more of the strategies above.
Screen and Interview Candidates
Once word gets around that you're hiring, you can expect an influx of applications. So, you need to separate the wheat from the chaff. To do this, do the following:
Create a List of Questions to Ask – The interview stage of the hiring process gives you the opportunity to see whether a candidate is a good fit. Therefore, preparing a list of questions before conducting interviews is essential.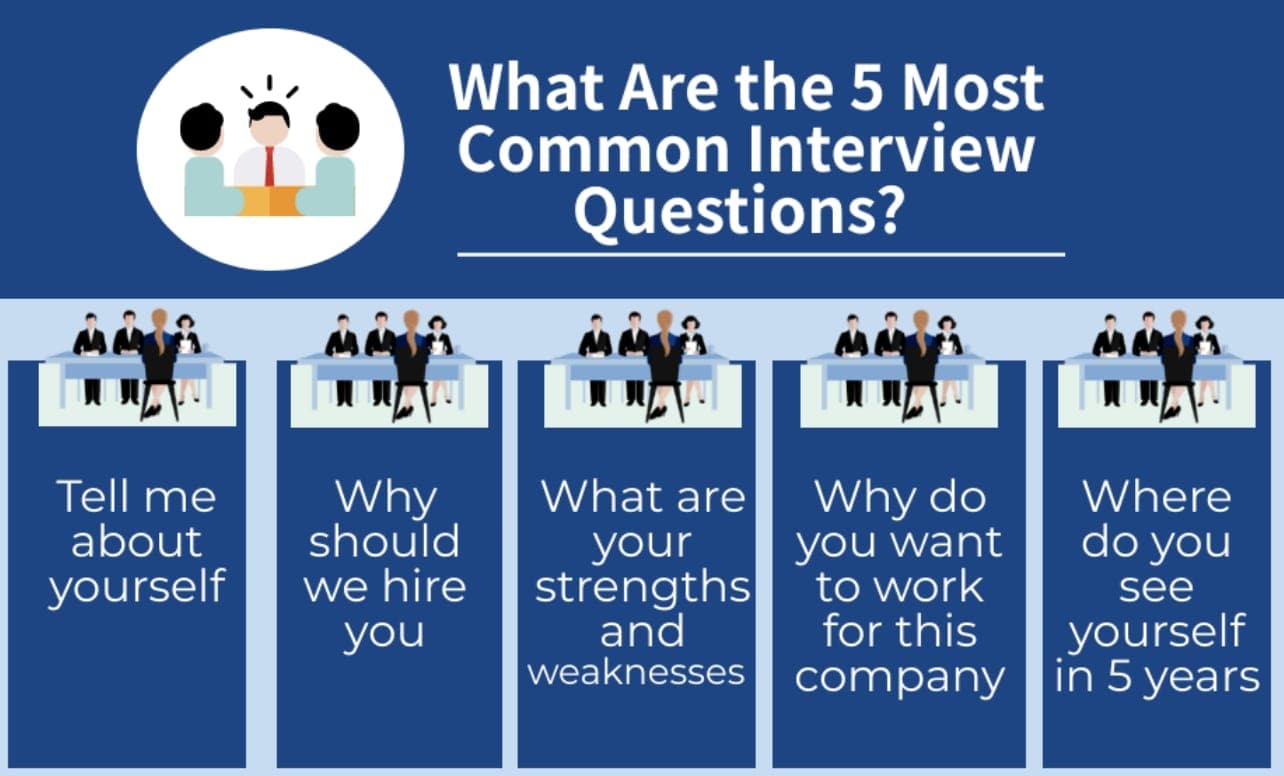 Go back to the final list of skills you concluded your new hire should have. Then ask your candidate whether they have those skills. See whether they have the relevant experience, too.
You should also touch on the candidate's experience with the various social platforms. It's good to have a social media manager who's flexible. So, the next time you need someone to handle your Twitter account, for instance, you can always just ask your new hire to do it.
Ask the candidate their method of keeping track of social media ad budgets, too. Their answer about how they manage ad budgets will let you know whether your ad spend will be in safe hands.
Assess the Candidate's Portfolio – A candidate's portfolio can tell you everything you need to know about their skill and experience level. Carefully evaluate each candidate's portfolio before making a hiring decision. That means asking questions about specific projects they oversaw in previous companies, for example.
Screening and interviewing candidates will make it easier to narrow down your choices, and hire the right social media manager for your needs.
Evaluate and Make an Offer
If you found some promising candidates after the interviews, check their references and background. You can do this by contacting the references they listed down in their application form.
Once you're happy with a candidate's interview performance and their background checks out, extend an offer letter.
Go back to your job description. Make sure you include what you wrote there in your job offer. You don't want to be accused of false advertising. If you specified an amount as the new hire's salary in your job description, include that exact amount in your offer. However, if you wrote a vague "minimum of $X monthly," you'd have to decide on the specific salary.
Use the current market rate to set a competitive salary while factoring in the candidate's experience level. For example, the average base salary of a US-based social media manager is $56,800 per annum. Bear in mind that some candidates may seek higher pay or more benefits, so be prepared to negotiate.
Onboard and Train
After you've made an offer the candidate accepts, the onboarding process begins. When the social media manager joins your company, introduce them to your company's culture, policies, and procedures. While an orientation exercise may suffice, consider giving them an employee handbook they can refer to.
Reiterate to your new employee or contractor the duties and responsibilities you expect them to fulfill. Just go back to your job description. Don't add to or subtract from the tasks and responsibilities you specified there.
Your social media manager will need access to your social media accounts to do their job. Also, depending on whether or not you expect them to work onsite, you'll need to provide a computer and internet connection.
Give them other tools they need for the job, too. So, if your social media manager will need to create graphic content, give them an Adobe Creative Cloud or Canva Pro subscription. You might want to give them access to writing tools, such as Grammarly. Give them the training materials they need if they have limited or no experience in using these tools.
Evaluate Performance
Your new working relationship has the potential to be long and fruitful, but you'll need to lay the groundwork to get there.
Social media managers aren't miracle workers, so you'll need to manage expectations when hiring one. With that said, reiterate your performance expectations based on your social media business goals. When your social media manager is aware of what you expect, it gives them a roadmap to follow.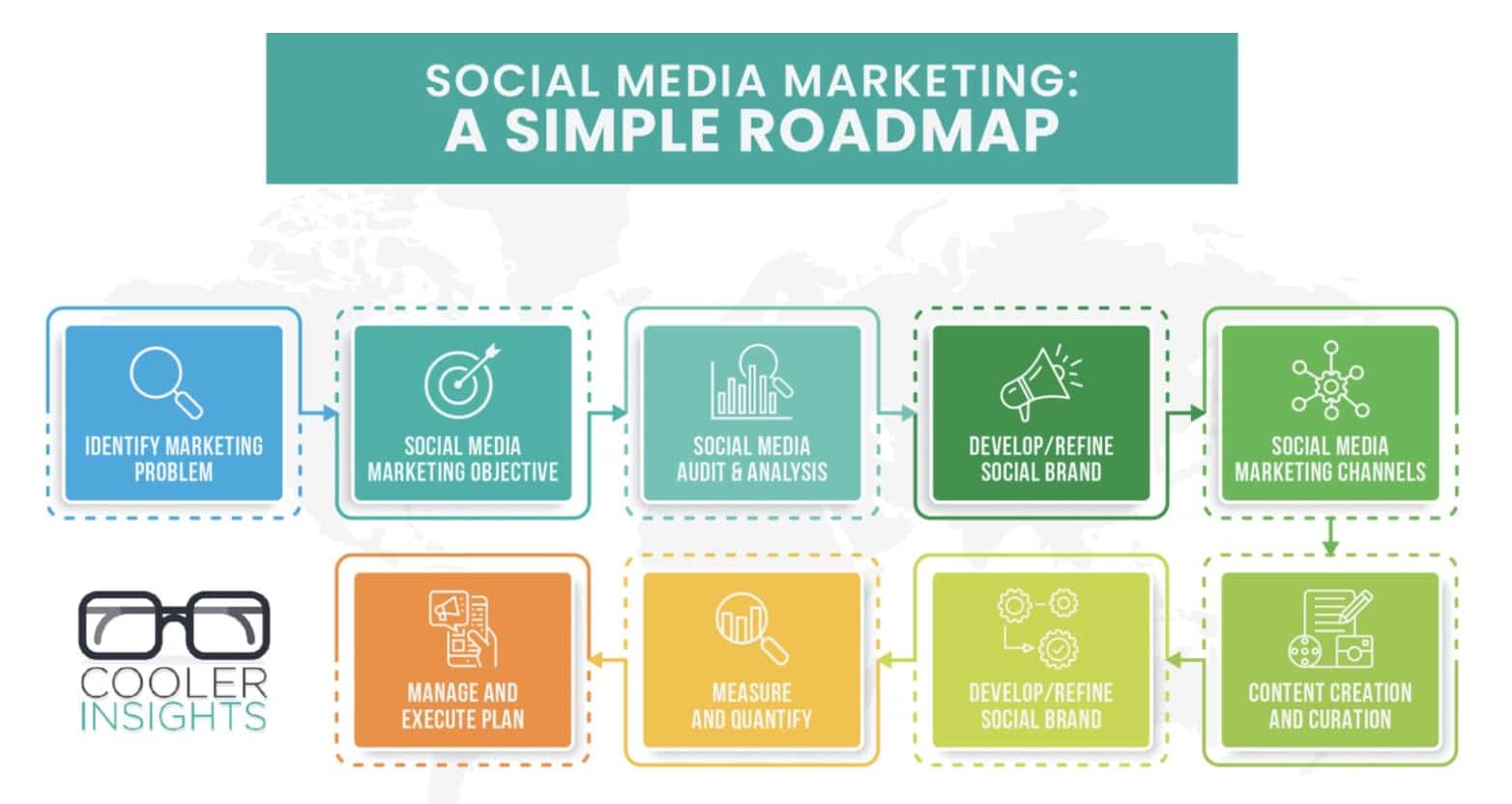 Also provide regular feedback. It'll get them up to speed on how your company does things and how you prefer to work.
As a final tip, invest in your new employee's career growth and development. According to a LinkedIn report, 94% of employees would stay with a company that does this. Fostering a working environment that supports career growth and development will incentivize your new hire to give 110% to the job.
Conclusion
A social media manager can help you achieve your social media goals. Finding and hiring the right one isn't that hard. Just follow the tips discussed.
Know your social media goals and the skills you're looking for in the ideal candidate. Create a job description, promote it, and screen candidates. Once you have your ideal candidate, make an offer. Then onboard and provide feedback.
Now you know how to hire a social media manager. Your company's social media platforms should be in good hands.