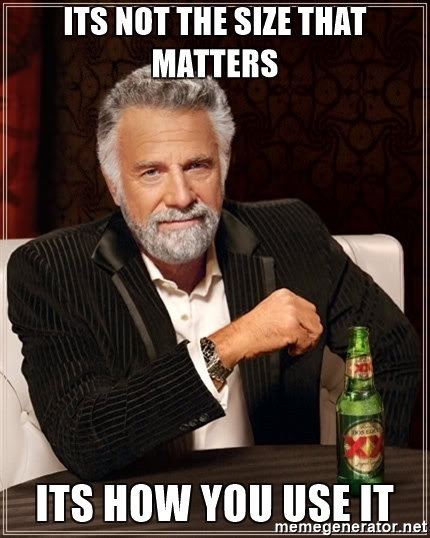 When it comes to social media influencers, bigger isn't always better.
But since influencer marketing exploded on Instagram, brands and agencies have been racing to spend big dollars on high-profile social media users with massive followings. By the end of this year, brands are estimated to spend over $1 billion to work with influencers on Instagram alone.
Mega-celebrities like Kylie Jenner and the rest of the Kardashian clan are reported to cash in between $250,000 – $500,000 for one Instagram endorsement. Just think of all the waist-trainers you can buy!

In the case of the Kardashian-Jenners, brands see their endorsement as a solid return on investment – since the products they endorse sell out almost immediately. What about the majority of social media influencers?

Does Instagram influencer marketing really work? And are brands getting the best bang for their buck?
Table of Contents:
Instagram influencer marketing works, but not everyone can pay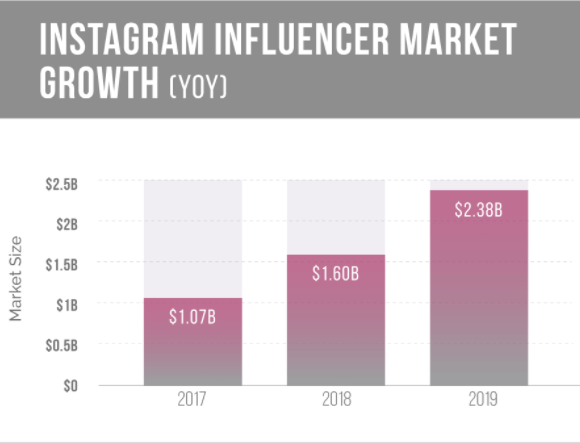 The popularity of influencer marketing has skyrocketed because it's an effective strategy not only for industries like fashion, lifestyle, and travel, but even startups and B2B companies. According to a recent poll, influencer marketing has outranked organic search and email marketing as the most cost-effective and fastest-growing online acquisition channel:

But the challenge for many companies, especially smaller ones, is that they have a hard time reaching popular influencers. Not every brand can afford to shell out six figures for an Instagram post.
The good news is that recent studies show that 'micro-influencers' are actually attracting much higher engagement and conversion rates than highly influential users. In this post, we'll explore how micro-influencers can be a better use of your marketing budget.
What is a Micro-Influencer?
The term 'micro-influencer' typically refers to social media content creators with a small but dedicated following of between 1,000 and 100,000 users. On Instagram, they tend to grow their following around a niche with visual appeal such as food, fashion, consumer goods, and travel.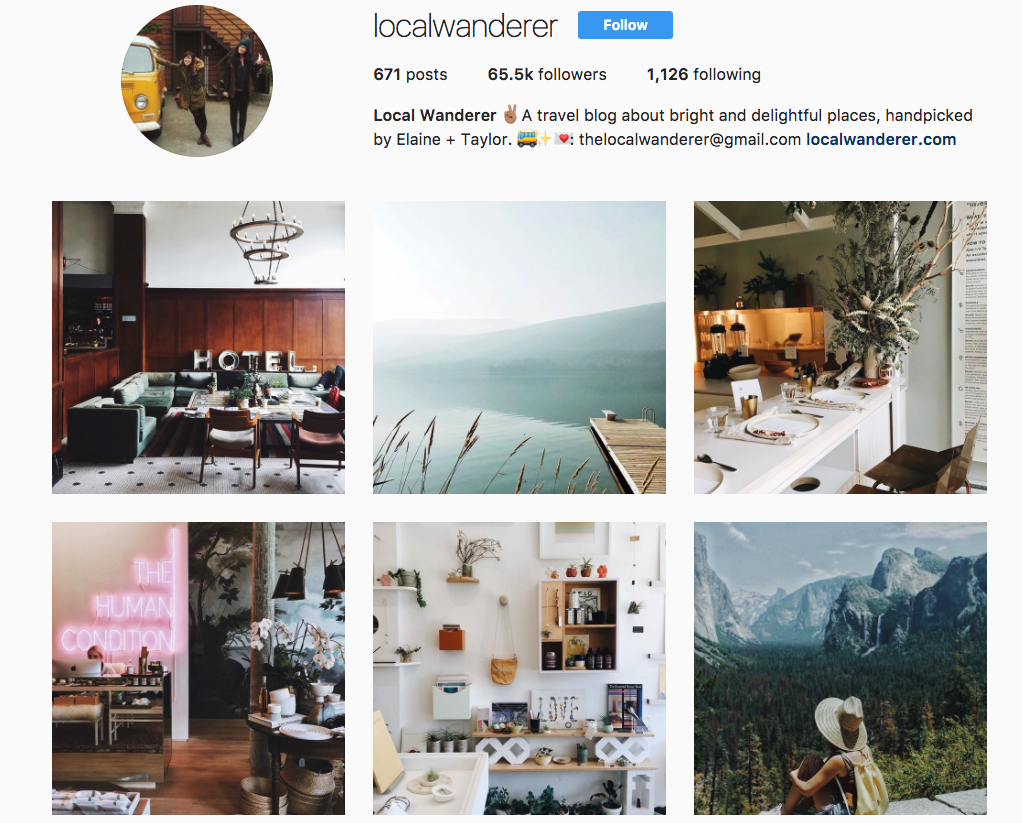 While you can find micro-influencers on other platforms, Instagram's use of hashtags, content, and influencer discovery features make it easy for influencers and their communities to engage around their niche topics.
So here are 5 reasons why your brand should be working with micro-influencers on Instagram:
1. They have smaller, more targeted audiences
When you have millions of followers with different of interests, it might be tricky to create content that appeals to everyone. Micro-influencers create content on the topics that they're passionate about. Whether it's food, fitness or photography, they spend a lot of time building their presence and perfecting their content to create a community as invested in the subject as they are.
For brands, working with content creators that have a small, focused following ensures that your brand and product will be put in front of users that care about it.
https://www.instagram.com/p/BYqLuqAFEaL
According to an article in Adweek, the followers of micro-influencers of topics like interior design, "care about the way they decorate their table, 'even if the influencers aren't a household name.'" For this reason, companies will have better success working with several micro-influencers that suit their brand, rather than blowing their entire budget on a generic mega-influencer. 
2. They're more credible and authentic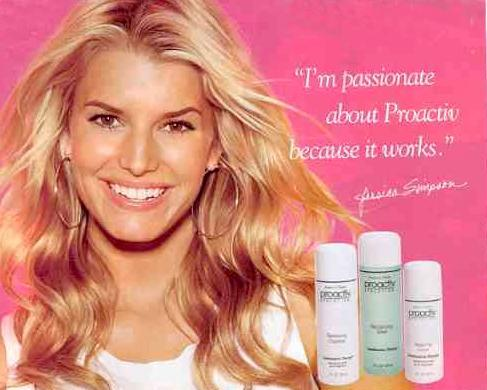 When the Kardashians or other mega-influencers tag a product or brand in their Instagram, we know it's a blatant advertisement. So do we ever know what they really think about diet teas? Probably not.
Remember when we used to see celebrity-endorsed infomercials on TV? Most of us didn't actually believe that they use the products that they're putting their name behind.

Micro-influencers are not only regular people but they're more personally invested in their online presence, making them more authentic. Unlike mega-influencers who may simply tag a brand for a product placement, they spend hours curating the perfect Instagram post: styling the elements of the photo, choosing the best filter, writing the right caption and including all of the relevant hashtags.
"Influencer marketing is still effective when they're looked at as peers," says Kyla Brennan, the CEO of influencer agency HelloSociety. Small-time influencers treat their followers like their friends, which means they're honest and engage with them as equals.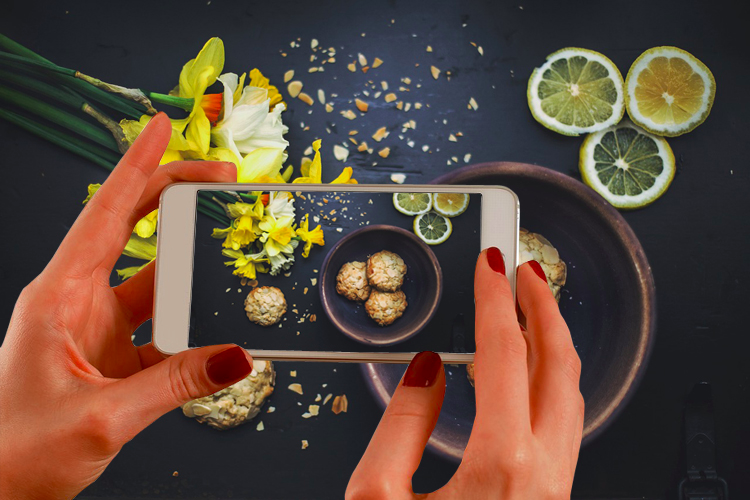 For this reason, working with smaller influencers that are focused on niche markets can help brands build credibility. According to the Later blog: "As an Instagram influencer, your brand is your personality. The more real and authentic you can be, the more successful you'll become as a result. "
3. They don't to play hard to get
Micro-influencers in a sense 'started from the bottom.' Since they don't have millions of followers, they had to grow their fanbase one by one, interaction by interaction. They give their fans attention and show genuine appreciation by replying to comments. They also often thank them for their support with giveaways and website promo codes. Most importantly, they work hard to continuously provide the type of content that will resonate with them.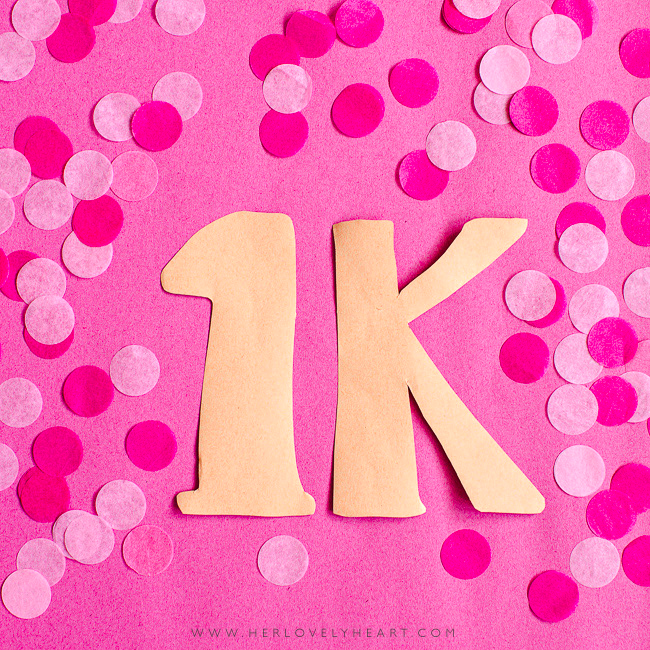 4. They are more cost effective than big-name influencers
If a brand is just starting to build a following on Instagram, chances are it won't be able to drop thousands of dollars on a few endorsements. But small influencers are usually more open to working with lesser-known brands.
Micro-influencers are not only more effective, but they also cost much less.
According to digital strategist Shane Barker,  an Instagram micro-influencer might charge around $75-$250 for one post, while you may have to spend up to $1000 or more for a top-tier influencer. They're also more open to trade promotion for products or services, such as getting a free a stay at your hotel.
https://www.instagram.com/p/BY51NrUHc3e
After all, working with a micro-influencer who is active in your brand's industry will be much more valuable than paying someone who has millions of generic, spam-y followers.
5. They deliver higher engagement and more drive more conversions
Many smaller influencers are able to build a loyal following due to their regular interactions with fans. According to a study by Experticity, micro-influencers have 22.2 times more conversations than typical users. They're not only engaging with the right audiences but they're engaging significantly more.
https://www.instagram.com/p/BRJCB0ygC3k
Because of the frequency and quality of their interactions, their fans get to know them on a deeper, more personal level. This form a solid basis of trust – making it less uncomfortable to have buying conversations. Eventually when micro-influencers recommend a new restaurant or beauty product, their followers are more inclined to act on their suggestions.
In fact, campaigns driven by micro-influencers are 6.7 times more efficient per engagement than those of their more influential counterparts. Now you're getting your money's worth!
Brands working with micro influencers
Coca-Cola
Travel and foodie micro-influencer Miette Dierckx, with more than 36,000 Instagram followers, has worked with Coca-Cola as their brand ambassador.
She regularly posted photos of herself with a Coke in hand. While promoting the brand for specific campaigns is still part of Coca-Cola's micro-influencer strategy, Miette more commonly shared sporadic sponsored Instagram posts tagged with #cokeambassador.
All Miette's pictures captured happy and authentic snippets of life while sipping a refreshing Coke. Coca-Cola benefits largely from the long-term relationship with this micro-influencer and from her strong niche audience.
ASOS
As shown with Coca-Cola, it's not just small brands that are embracing micro-influencers on Instagram.
Retail giant ASOS created its "ASOS Insiders" campaign where they enlisted the help of millennials fashionistas in the world, who give style tips to the audience at ASOS in some of the brand's outfits.
The goal of this micro influencer marketing strategy was to allow followers to directly buy the outfit of the day from the influencers' accounts. ASOS also works via a multi-channel campaign and uses Instagram, Pinterest, Facebook, as well as their own platform for this strategy, to make sure that they reach all audiences.
Daniel Wellington
Free watches and discount codes. This is Daniel Wellington's product placement strategy with instagram influencers. After sending free watches, influencers need to post a picture on their accounts wearing the product and use the hashtag #danielwellington.
Moreover, influencers' followers benefit from a discount code.
Charlotte Letitia Crosby, a 82,200 followers beauty influencer, uses her on-trend style looks to show off her Daniel Wellington watch and engage her community by offering promos on Daniel Wellington products.
Are micro-influencers for you?
Influencer marketing may not be for every business, but working with lesser- known influencers is a great, low-cost and low-risk way to test out your brand and product in front of small and focused audience. By trying a few different influencers that fits your brand, you'll be able to find out quickly if this is a scalable strategy for you.
Not sure how to find influencers to kickstart your Instagram influencer strategy? Check out our guide below for some useful tips: