Generating backlinks are a vital part of your digital marketing strategy; however, getting authoritative backlinks isn't always the easiest thing to do. Not only are they difficult to find, but most marketers, businesses, and bloggers also have a difficult time seeking out backlinking opportunities. 
The good news? You don't have to seek out these opportunities on your own. Instead, you should consider generating backlinks with HARO and other media outlets!
Not quite sure what that means? Then let's dive on in, shall we?
Table of Contents:
What is HARO?
Help a Reporter Out (HARO) is a leading content sourcing service used by some of the biggest business names, including Business Insider, WebMD, Fox Business Network, Mashable, and more. By content sourcing, we mean searching for talented writers to help write necessary content, guest posts, etc.
HARO is a free service (with a few paid options) that provides content creators and journalists with a database of content that businesses often used to get valuable insights from experts. Businesses and media outlets looking to generate backlinks, PR, website traffic, and those writing the pitches are labeled "sources," while those creating the actual content and accept pitches are the "journalists."
Once signed up under the appropriate accounts, journalists will be able to start putting out queries and sources submit relevant pitches to those queries that stand out.
How Does HARO Work?
Since our goal is generating backlinks with HARO, we will be using the platform as a source. Remember that as a source, we will be making pitches in response to relevant queries that we receive. However, we will touch on how journalists can use this platform as well.
Before we get too far ahead of ourselves, let's break down the setup and initial steps:
Sign Up and Create Your Account
We understand you are likely eager to get started with generating backlinks. However, you can't do this until you've gone through the initial sign up.
This process is pretty simple and begins with filling out a standard form with your name and contact information and creating your account password. From there, you'll be asked what type of subscription you're interested in. Users have four options to choose from:
Basic–Free
Standard–$19/month
Advanced–$49/month
Premium–$149/month
Each subscription option comes with its perks, so you'll want to take your time deciding which works best for you.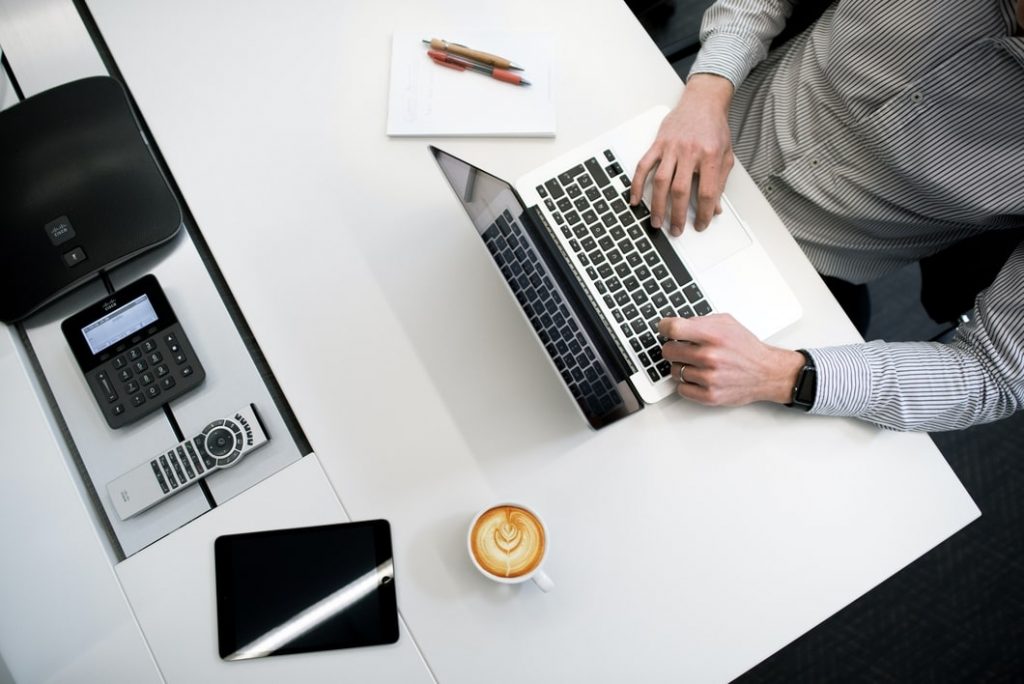 Set Your Accounts Settings
Once you've registered your account, you'll be able to choose between being a source or a journalist. After you've made that distinction, you'll be able to adjust your account settings.
For journalists, you may begin posting various queries depending on your needs. As people respond to your pitch, you'll be notified and be able to interact with everyone before selecting the pitches that fit your needs.
Sources, on the other hand, have a few more settings to work with. Once your initial account creation is complete, you'll be asked to pick various industries/categories that interest you. This helps ensure that you receive only the most relevant queries possible. Once you've chosen your categories, you'll start to receive emails with source requests (aka, queries). In fact, HARO sends out email batches three times a day (5:35 a.m., 12:35 p.m., and 5:35 p.m. ET), Monday through Friday.
Filter Through HARO's Email Queries
As a source, you'll receive relevant email queries as they are created. With the scheduled daily email batches, you'll get the most recent, most pertinent queries that suit your talents and expertise.
Since you'll be receiving so many email batches with queries, you'll want to make sure you are taking the time to properly filter each batch you receive. After all, while they may be relevant, they may not all be the right fit for you at the time.
Don't try to pitch to every single query that you receive! That's a surefire way to end up overwhelmed.
Pitch Your Responses
After you've filtered through each of your queries, you can start pitching your responses to the right journalists. When drafting your pitches, you'll want to make sure they are as flawless as possible. Ensure you are addressing each point and question included in the inquiry. You'll also need to create a short copy-and-paste writer's bio that includes your title and a link to your site. If your pitch is approved and included in the journalist's piece, then this link (should they choose to include it) will create a backlink to your site.
Why Should You Consider Using HARO for PR and Backlinks?
As a source, there are many opportunities to generate authoritative backlinks for your website if you take the time to go through your queries. You can filter out which ones don't necessarily fit your tone, industry, or expertise. Once you get a hang of it, one of the biggest benefits of using HARO for your PR and backlinking needs is the opportunity to be featured on sites such as The New York Times, the Wall Street Journal, and ABC.
Other benefits of using HARO for your PR and backlinking needs include:
Establish yourself and your business as thought leaders in your industry.
Reach your target audience through different publications.
Drive traffic and clients back to your website.
Build relationships and network with journalists for future collaborations.
Pitch to those seeking your expertise, instead of simply cold emailing people who might not be interested.
Let's face it – getting your business in front of the right people at the right time isn't always guaranteed. Therefore, utilizing media outlets such as HARO is an invaluable asset to add to your toolbox.
5 Tips on Generating Backlinks with HARO
With such an amazing tool at your disposal, it can seem a little challenging to turn your pitches into valuable backlinking opportunities. Generating backlinks with HARO isn't as difficult as you may think. In fact, you too can receive emails like this notifying your pitch has been accepted and featured.

Are you still feeling a little uneasy about the pitching process? Here are five tips on generating backlinks with HARO that can help ease some of your uncertainty:
1. Make Sure Your Pitches are Clear and Concise
It doesn't matter if you pitch to an industry giant or you're just trying to get your feet wet, when working on your pitches, you want to ax as much fluff and filler as you can. This is content that serves no purpose to the reader.
When writing your pitch, make certain that the information provided is well thought out and gets right to the point. This means answering each question included in the query in a way that's easy to digest. Remember, those reading your pitches are likely looking for quick, bite-sized responses that can be easily included in their content.
Being clear and concise also means presenting yourself and your expertise early on in your pitch so that whoever is reading it knows upfront whether reading further is worth their time.
2. Target Queries That Most Resonate with You and Your Business
To help you feel less overwhelmed, you shouldn't try to address every query that is sent your way. You'll likely be receiving dozens of queries by email throughout the week, trying to respond to them all is simply unreasonable and will result in burnout and poor responses. Instead, focus on the absolutely relevant ones with the most potential for putting your business in the spotlight.
3. Be Fast
Time is money! Journalists are looking for authoritative sources that can respond promptly. Once you've filtered out which queries you want to respond to, get your pitch ready and out the door as soon as you can. Remember, journalists are likely working on extremely tight deadlines, keep this in mind when writing your pitch.
4. Determine if a Query is Worth the Effort by Determining Its DA and Monthly Traffic
While filtering through the many queries you'll receive, you'll want to still research who is sending out these queries. For example, if you are looking to generate authoritative backlinks, you'll want to investigate the overall Domain Authority (DA) and monthly traffic of your top choices.
There are many resources that can help you determine these, including:
5. Craft Good Email Subject Lines
As with any piece of email content, make sure to craft an excellent headline. Not only will it help you stand out from other pitches, but it can also say a lot about your skill with words. That said, however, you don't want to get too crafty because it could throw off the journalist. Our advice is to keep your subject line simple and to the point, with just a hint of sparkle to it.
Additional Tips Worth Considering
Want to make the most of your HARO experience? We have a few additional tips you'll want to keep in mind for staying organized and on top of your pitches.
Set Up Google Alerts or Other Social Listening Tools
While many journalists will give you the courtesy of emailing you to let you know that your pitch was accepted, that isn't always the case. One way to stay on top of your accepted contributions is by setting up a Google alert or any other social listening tool like Mention.
These tools send an alert to your email when certain keywords are triggered. For Google Alerts, you simply enter the name or topic you wish to be notified about (for example, when a new mention of your name appears online) and click on "create an alert". Once you've set this up, you'll receive an email when your name (or the topic you entered) shows up in Google results.
Keep a Record of Your Pitches
Just like any other piece of content you create, you want to keep a record of your pitches somewhere. Whether in a file in Google Docs or on a separate hard drive on your computer, keep a list of who you've contributed to, topics you wrote on, and a copy of your pitch.
Not only does this help you build a portfolio of content you've created, it also maintains a list of people you've worked with or otherwise contacted. Additionally, it provides source material usable for creating future pitches.
This isn't to mean you should ever send out the same pitch to multiple journalists. However, if specific queries are similar, you may be able to alter an older pitch to suit the needs of a new query. This will help you cut down the time spent in creating a brand-new pitch.
Proofread Your Responses and Avoid Grammatical Errors
Remember, you are pitching your ideas/responses to professionals. That means they are expecting a professional response to their queries. Even the smallest error can stand out a mile. So, make sure you're adopting a professional tone for your submissions. This includes taking the time to proofread your pitch for any misspellings and grammatical errors before you hit that send button.
Not only will you give off the professional vibe journalists are looking for, but also if your pitch is accepted, they won't have to worry about making tedious changes it can be used.
Create a Personal CRM
A personal CRM is a tool that allows you to keep track of your personal and professional relationships. CRMs allow you to jot down notes such as a person's name, contact info, etc. Depending on the CRM tool you choose to use, you can also set up workflows and follow-up notifications that allow you to maintain relationships after providing accepted pitches.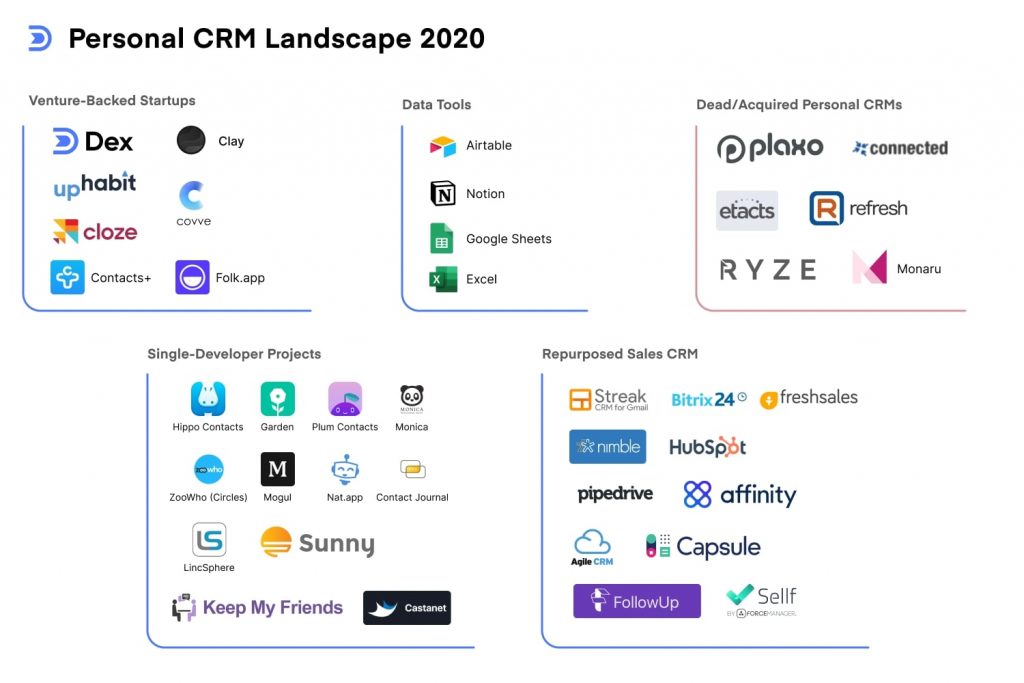 Maintaining these relationships can go a long way, and depending on the need of journalists you've worked with in the past, they may consider hiring you directly for additional work later on, such as featured guest posts.
Final Thoughts
Backlinks play a vital role in helping you become an authoritative source of information and establishing trusting relationships with people in your industry, including your consumers. If you're struggling with generating backlinks the old-fashioned way, then you should consider generating links with HARO or other media outlets.