Four years ago, Toyota partnered with analytics firm Lucidity to track marketing campaigns. The automotive giant entrusted customer data to a blockchain platform, allowing it to monitor the movement of advertising money. The technology paid off by pointing out unscrupulous web bots and other fraudulent sources to Toyota marketers. So, the automaker optimized advertising costs and increased the effectiveness of marketing campaigns by 21%. Blockchain has long been of interest to marketers, but not everyone dares to implement it into their work. Let's consider the options that confirm that blockchain in marketing is one of the technologies transforming the industry.
Blockchain as part of a digital marketing strategy
Many people associate the word "blockchain" with digital currency. However, this technology is so versatile and unique that its properties and ability to protect and verify all kinds of data in a decentralized network can be used in almost any industry.
A blockchain is a distributed database that stores information about transactions of system participants in the form of a chain of blocks. The data is decentralized: all users of the blockchain have access to the registry. Network members act as "collective notary", who confirms the accuracy of the information in the database.
Every business depends on data. The speed of getting it and the accuracy of information are crucial, so blockchain is ideal for providing such information. It offers network members instant sharing of information in an immutable registry. A blockchain network allows you to track orders, payments, accounts, products, and more. Since participants share a single source of authentic data, they can view transaction details at any time.
Marketers can use the decentralization, security, and immutability of blockchain for marketing purposes. Blockchain in marketing can support more secure relationships between firms and customers and create relevant personalized ads without sharing customer data with other organizations. Let's look at four options for using blockchain in marketing.

From data protection to anti-fraud: the impact of blockchain on marketing
In general, the impact of blockchain on marketing can be described in four theses:
it ensures a trusting relationship between a business and a client;
protects marketing data from theft and a company from fraud;
removes intermediaries in transactions and advertising;
and increases the profit from content.
Businesses can leverage these benefits in different ways as they refine their digital marketing strategies. Here are four striking examples of such a symbiosis.
Table of Contents:
Rewarding users with tokens for viewing ads
Advertising is "attacking" users everywhere. These are billboards in the streets, loud ads in public transport or indoors, and offers on websites or social networks. Users are under pressure everywhere as they are constantly offered goods and services. It is difficult to track the negative reaction of customers in the real world. The statistics of the online world, however, show that people are bored with advertising. Statista recorded an increase in the number of users of ad blockers for desktop and mobile browsers.
By overloading customers with irrelevant ads, organizations get the opposite effect of their efforts – blocking. Thus, their investments don't pay off. Blockchain can smooth out negative customer experiences and help people overcome ad fatigue. Based on this technology, you can build a reward system for users who view advertising content.
People can subscribe to ads of a particular company, receiving digital currency as a reward. This practice has already been implemented in the Brave browser. Users subscribe to private ads and receive basic attention tokens for viewing them. A bonus can be exchanged for gift cards or cryptocurrency. By allocating a portion of their advertising budget to reward clients via blockchain, companies can retain customers better than with traditional marketing tactics.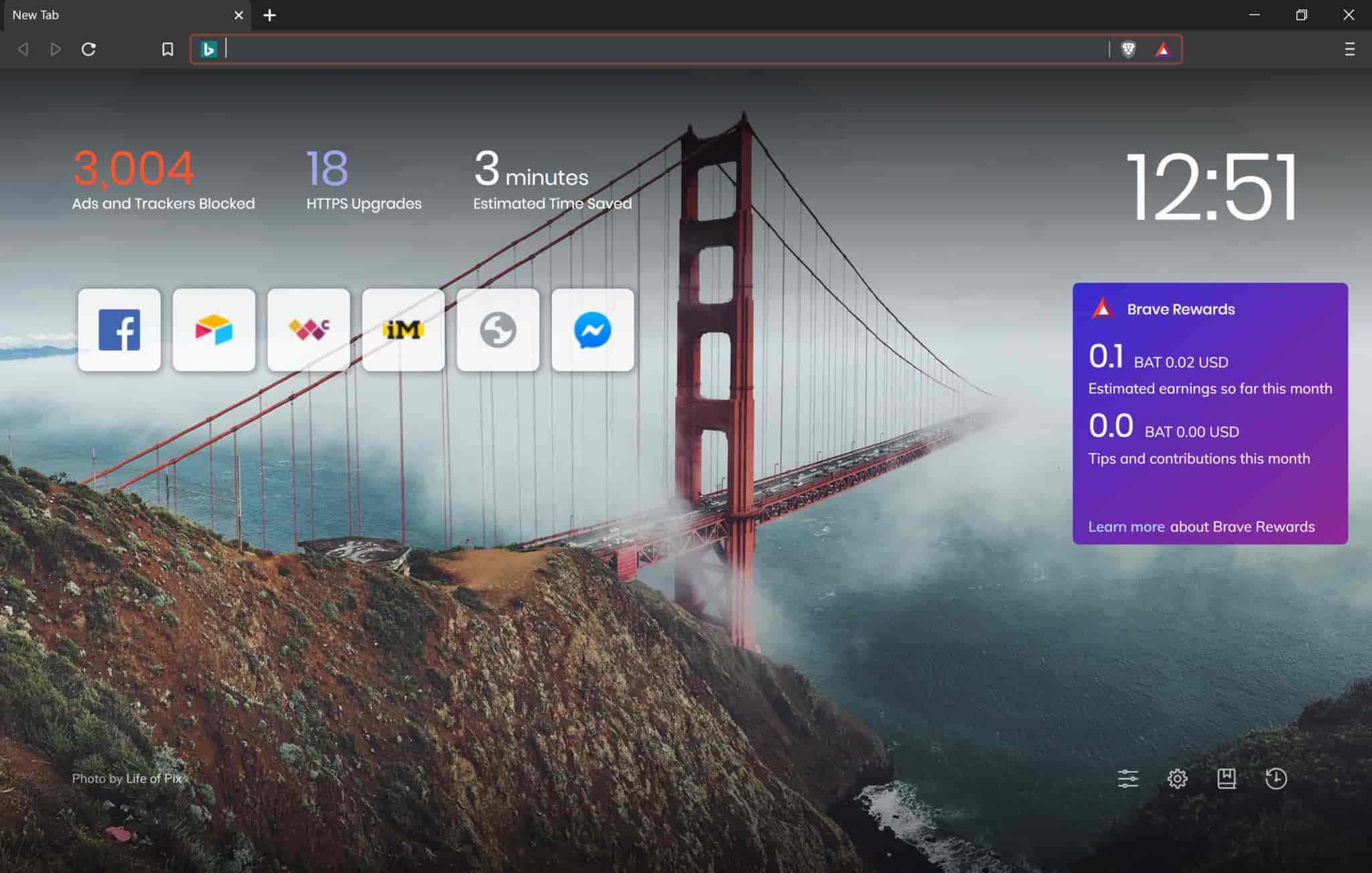 Reliable storage and protection of user data
In 2021, 294 million Americans were affected by cybercrimes related to hacking, disclosure, and data leakage. And while the statistics show a decrease in the number of such incidents, privacy is under threat and the cost of data breaches is rising. Therefore, organizations continue to look for ways to protect sensitive information. It is important to fight scams where companies sell user data to other businesses that spam people with unnecessary ads.
Security is an integral part of blockchain. Each time a new chain is created in a block ledger, the data is encrypted and linked to the previous entry. Information from such a chain cannot be stolen, forged, or deleted. Smart contracts validate each entry and ensure that the participants in the blockchain network are acting legally. They give users additional guarantees and security measures because participants see who uses data and for what purposes and whether agreements are violated.
BitClave implemented blockchain in its application development projects to pay rewards to buyers who provide personal data. Through a distributed ledger, users control their data and decide with whom they can share it. In return, the company offers unique discounts and promotions. In this way, the organization knows how to process user data most efficiently, and consumers see how it is used.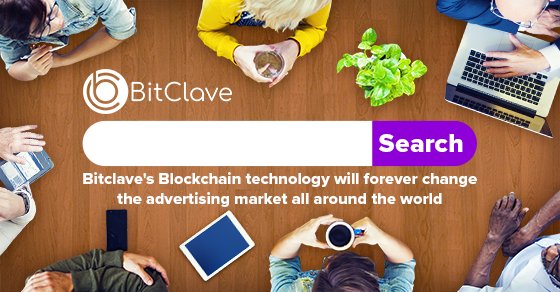 Greater trust in marketing campaigns
Consumers are more attentive to brand ads when checking the information on packages. Is this product on the shelf organic? Is it true that this cabbage was grown in farmers' fields, without pesticides and mineral fertilizers? But it is difficult to establish such facts without written confirmation, and it is unlikely that anyone will conduct a personal investigation.
Tracking product deliveries via blockchain helps overcome consumer distrust and outperform competitors. By capturing all stages of the supply chain in a blockchain, organizations can provide users with direct proof of product quality. As strategic management consultant Rahul Guhathakurta says, "The blockchain is all about bringing in transparency and efficiency into the existing systems which are running the upstream and downstream supply chains and making them more proactive and predictive."
For example, Nestle implemented open blockchain technology in marketing to create a detailed history of products and ingredients, from the source to the store shelf. By scanning the QR code on a package, a user can see what the product contains and where it comes from.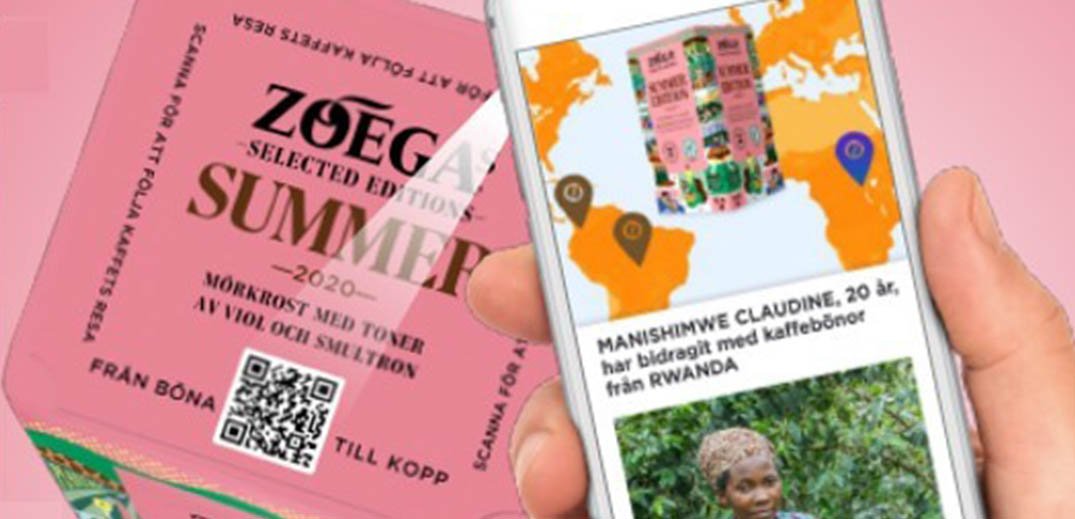 More accessible advertising for businesses
For advertising to work as efficiently as possible and cover a large part of the target audience, marketers need to buy places on reputable advertising platforms (Google, Facebook, or Instagram). The cost of services on such platforms is in the range of $0.67-5.26 per click, which means significant monthly expenses for a business.
Blockchain can expand the number of advertising platforms for cooperation and automatically check them for validity. A business will be able to cooperate with such sites directly, without an intermediary and the need to overpay for advertising. For brands, this means that blockchain will make advertising more accessible and cheaper. And analytics on ad views and clicks will be more accurate and reliable.
In addition, enterprises can track where their advertising budget goes and whether it is rationally distributed between sources. Blockchain will expose unscrupulous websites where bots follow links. Such resources eat up traffic but do not affect conversions. If you reduce investment in fraudulent sites, companies will not waste money. In this way, Uber cut advertising costs by $ 100 million.
Simplified content purchasing for advertising campaigns
Creators of advertising campaigns often use someone else's content for their marketing purposes (music, pictures, and videos). However, when taking materials illegally, a company risks getting a lawsuit and heavy fines for copyright infringement. To prevent this, you must ask permission to use content from the copyright holder. That is, you need to conclude a license agreement with this company.
As a digital ledger for recording agreements or transactions, a blockchain can make it easier to buy content from authors. By placing intellectual property in a decentralized network, copyright holders decide who and under what conditions can access their intellectual property. It is easier for them to control the use of content, plagiarism, or theft. Here is how it happens:
an author places a piece of work in a blockchain;
a smart contract checks if the content is legal and protected by copyright;
the blockchain stores relevant information (who created the content and when it happened, who has access to it, etc);
to obtain permission for the content, a marketing agency initiates a transaction to pay for the use of the content;
the author receives a reward for using the content, and the advertiser receives the material needed to create the advertisement.
Similarly, blockchain technology simplifies license management. In a blockchain, an author registers a piece of work with a timestamp. The stamp will allow them to control the whereabouts of the original and a copy. They can track who has the right to distribute or use the material for marketing purposes. For example, Kodak launched KODAKOne with a digital registry to record information about who created specific images, so photographers can control their work.
Fighting fake reviews
Reviews are an effective mechanism of social trust. When consumers see that a product is in demand and has high ratings, they are more willing to buy it. A product with five reviews is 270% more likely to be bought than a product with no reviews. Marketers own such statistics and try to provide each item with a positive review, even if it is far from reality.
Blockchain helps to fight cheat reviews and product ratings so that sellers do not mislead consumers. To do this, decentralized rating and review platforms like Chlu are created. Users confirm payments in a blockchain and thus prove they have purchased and used the product they rate. Such purchase confirmation guarantees the authenticity of the feedback left by a buyer.
Through the Chlu platform, customers view product ratings and decide which product they want to buy. Marketers can use credible positive reviews to arrange advertising campaigns, promote products, and increase sales.
Enhanced blockchain-based advertising analytics
To successfully manage advertising campaigns, marketers need to analyze huge amounts of incoming information. They need to evaluate the effectiveness of a campaign and consider steps to improve it. For example, where they should place ads and how to properly allocate resources for promotion.
For deep and accurate analytics, marketers need data on market conditions, consumer reactions, competitor actions, and results. This is complicated because the data comes from several channels: websites, television, social networks, radio, and so on. It takes a lot of time and effort to analyze and compare all the facts.
Luckily, blockchain solutions that can optimize the collection and integration of analytical data from different sources and quantify the success of campaigns are constantly emerging on the market. For example, the Dragonchain platform uses smart contracts to monitor ads and collect reliable information. It gives marketers an understanding of what consumers like. With this knowledge, marketers fine-tune their advertising campaigns to improve business performance.
Alternative payment methods
Marketers consider blockchain and cryptocurrency an alternative way to pay for goods and services. Typically, online payments go through a payment gateway. The process looks like this:
The buyer chooses a product.
The seller issues an invoice.
The buyer initiates a payment by entering payment details.
The payment service provider confirms the identity of the buyer and the money on their account.
The seller confirms the purchase, and the payment service provider transfers the money to the seller's account.
Such a scheme has been efficient for more than a dozen years but the issue of user payment data security is still relevant. Blockchain technology can become an alternative payment method and a solution to the problem of personal data privacy. Perhaps buyers will soon be able to pay for dinner in a cafe or rent a car with cryptocurrency. Some leading companies like Pavilion Hotels & Resorts from Hong Kong, AXA Insurance, and Microsoft have already started accepting payments in bitcoins. So, paying in cryptocurrencies is much more real than you might think. And marketers need to be prepared for similar changes in the consumer market.
Conclusion
Blockchain in marketing builds strong and reliable relationships between brands and their customers. Distributed ledger technology simplifies marketing processes by eliminating intermediaries in contracts, digital advertising, transactions, and other operations. Blockchain secures user data, provides consumer trust, and makes advertising accessible. Blockchain is the biggest set of opportunities, not only in marketing but also in other areas. It can solve problems for which there are no simpler answers.