Customer experience is not just some extravagant term for brands to use in their marketing campaigns. Although customer experience cannot be expressed in numbers, it is directly associated with some individual concrete metrics that could reveal a lot about how customers feel about your business.
These concrete metrics are called _customer experience metrics _and watching them has some benefits for your business:
First off, you could measure the effectiveness of your strategies.
That latest feature you added to your product, or the new design of your website might not be as effective as you thought it would be.
Any negative effects on the customer experience metrics could be analyzed to see if they were affected by your new strategy.
Another important benefit for watching these metrics is identifying weak points in any areas of your business. They would eventually be your guiding light in identifying employee training gaps, whether you need additional (or less) employees, or if there are any shortcomings in your strategies.
Let's see what these customer experience metrics are.
Table of Contents:
What Is Customer Experience?
Customer experience (CX) is all about what you offer to customers – not just products or services, but every direct and indirect contact your business has with customers. It involves the quality of products and customer care, the smoothness of the customer journey and the relatability of your brand. Every touchpoint is a part of customers' experience with your brand.
This means that your team constantly makes everyday decisions that shape customers' perception of your brand. That's why industry leaders prioritize improving customer experience over everything else.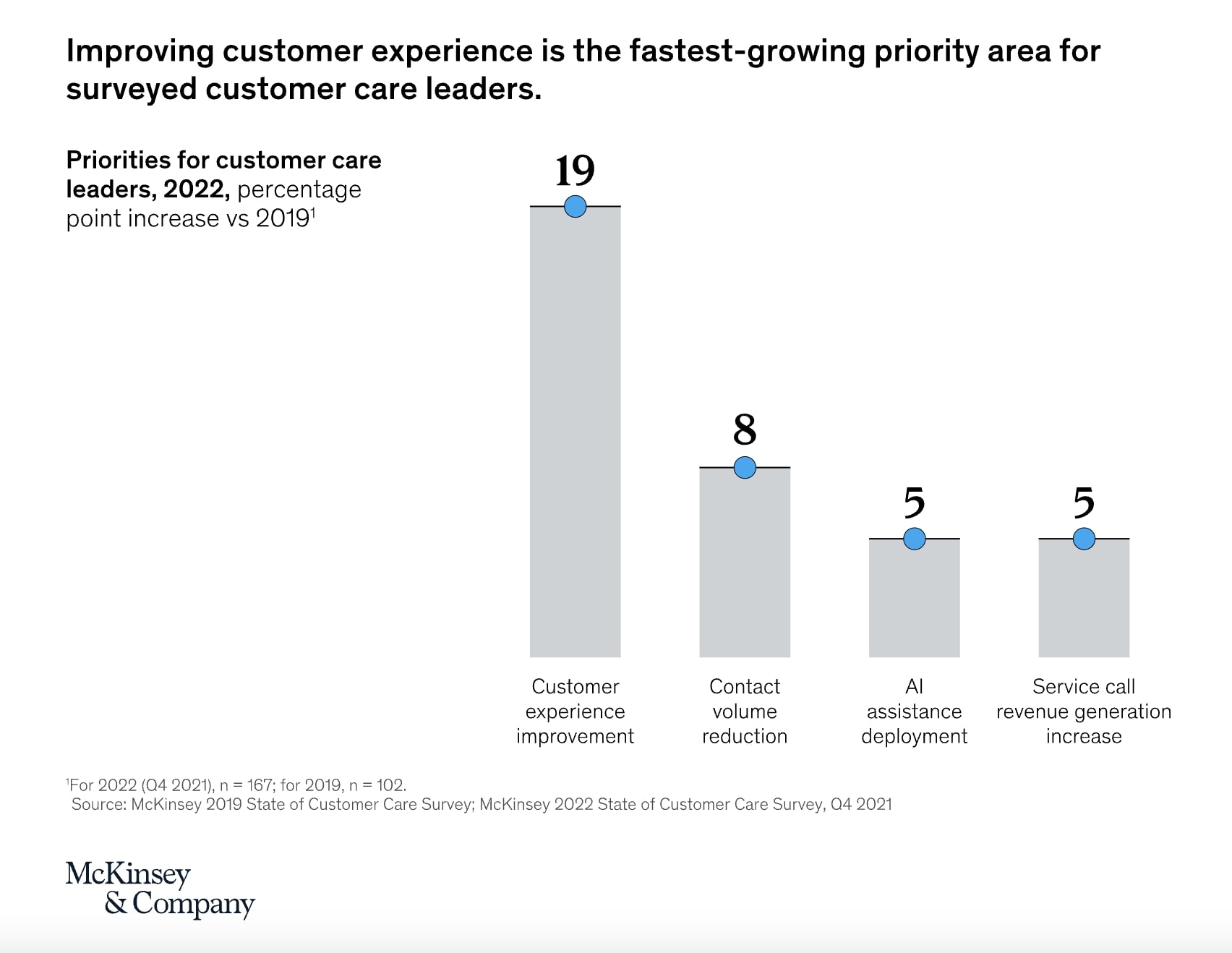 How Do Customer Experience Metrics Help?
Customer experience metrics help decision-makers conceptualize how their decisions impact customers' overall experience. These metrics measure the impact of business decisions from all possible aspects.
Say, for instance, an online store wants to prepare for Black Friday. The marketing team plans to use the loss-leader pricing strategy. Loss-leader pricing focuses on offering big discounts on popular products to lure shoppers to the website. And it relies on profiting from up-sells and cross-sells.
If everything goes according to the plan, the store will see a boost in traffic throughout the holiday season. This calls for a great deal of preparation from every business unit. For managing inventory, packing, shipping, customer service, and offering a great online experience all during peak traffic.
With the help of a small tech stack, the online seller can gather data on customer experience metrics that take all back and front end operations into account. They can prepare their store for success by taking a comprehensive approach and covering all fronts.
Bottom line is, watching CX metrics is central to improving a business' overall performance. So, how do you know what to track?
Most Important Customer Experience Metrics to Track in 2023
Churn rate
Customer churn rate is the percentage of customers who decide to stop doing business with you. Tracking churn rate on its own doesn't reveal the specific reasons why individual customers stop working with you. But it can tell you that something is not working right.
While all businesses are doomed to lose some customers over their lifetime, there should be a limit to that. The average customer churn rate varies by industry. You should at least aim for your industry average, or preferably below.
More importantly, higher churn rates signal unhappy customers. Luckily, there's so much you can do to turn people's negative experiences to positive ones. And other customer experience metrics can help you discover how.
Retention
Retention rate helps you understand how well you are at keeping existing customers. You can think of retention as the exact opposite of churn. If you had 100 customers in the beginning of 2022 and 20 churned by the end of the year, the yearly retention rate was 80%.
You can also track these two metrics on a monthly or quarterly basis. In fast-paced markets like ecommerce, monthly churn and retention rates can shed light upon:
How seasonal campaigns perform
How well strategy shifts resonate with customers
How poorly a service failure/downtime/stockout crisis is reflected on customers' overall experience
Churn/retention rates are easily accessible through ecommerce CRMs. If you're way below your industry's average retention, you're in a detrimental loop: the loop of investing valuable resources into acquiring new customers, and losing them a while after. This tells you to shift your focus from new customers to existing ones.
As a start, you can find out about short and long-term customer retention strategies. You can look at what industry leaders do as part of their retention strategy, such as loyalty programs, certain pricing strategies, social media campaigns, events, which can help you drive loyalty.
Customer lifetime value
Customer lifetime value, or CLV, is the value your customers bring to your business over the whole time they do business with you. And it's one of the essential customer experience metrics.
CLV can be a guiding source when you're deciding which customers/prospects to invest in for driving more revenue. You can spend your energy and resources on driving engagement from those with higher CLV.
It's also one of the most important metrics to track for young companies. When you enter a new market, it may take time for you to refine your strategy multiple times to find the most profitable business model. If you manage to identify higher CLV customers from early on, you can adjust your market positioning to best appeal to them.
Cross-channel engagement metrics
Traditional customer experience metrics like Net Promoter Score, Customer Satisfaction Score, and Customer Effort Score fall short of providing highly accurate and unbiased results in the digital world.
That's because these metrics only measure intention, not behavior. To be able to measure behavior, you need to look at data. And this is where social engagement and user engagement come into play.
Social engagement
Social engagements include every interaction your audience has related to your brand. This can be a post or comment mentioning your brand on various channels including:
Social media platforms like Twitter, Instagram, Facebook, TikTok
Review and listing platforms like Trustpilot, G2 Crowd, TrustRadius, Capterra—varying based on your industry
Forums
Instead of surveying customers to measure NPS, you can listen to what they say on these channels. Social listening is the most accurate way of observing customer sentiment toward your brand. And consumers of today actually expect brands to do that.
40% of consumers expect brands to respond to their complaints and queries within an hour. And 79% expect a response within a day. With a social listening tool, you can instantly get notified when someone mentions your brand. You can offer timely responses to show customers that you care deeply about their experience.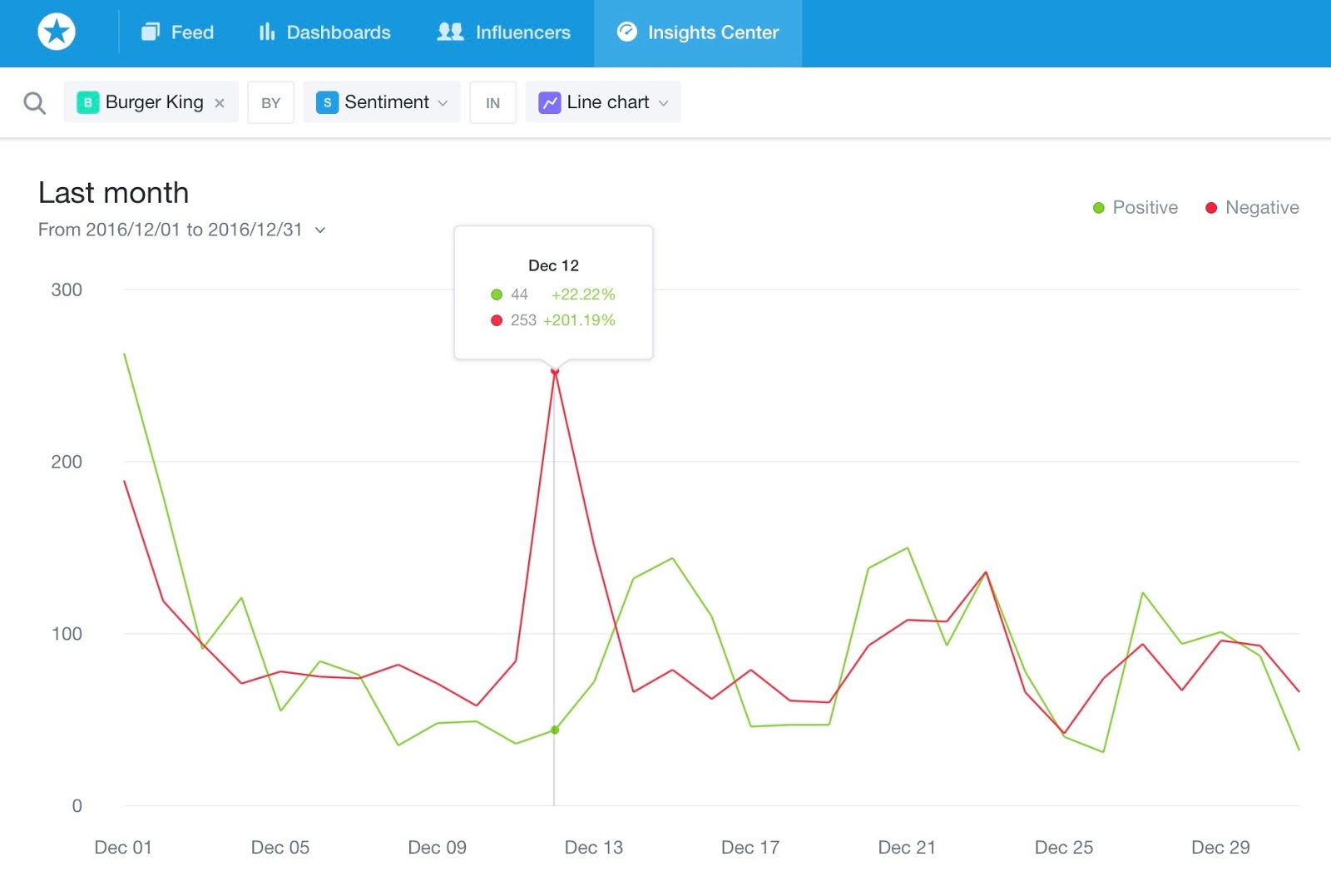 Website engagement
Your website forms a big part of customers' experience with your brand. Website engagement metrics basically measure how your website performs. They reveal the positive and negative impacts of your website's performance on customer experience.
Some of the most common data every business should track include:
Bounce rate
Average page views
Pages per session
Average time on page
Average session duration
Clicks and scroll depth
Returning users
By monitoring these metrics across your website's pages, you can identify which elements of your website improve user experience and which ones hurt it. You can modify UX & UI elements to offer the most seamless experience.
If, for instance, visitors repeatedly exit from a specific page, it's often the signal of an issue. The page can be too complex or too slow, have broken elements, or have some other problem. You have to be quick in identifying and solving these issues before they turn into negative experiences.

Even if your website functions properly, you must constantly invest in developing the technology behind and the interface in front. There are countless new trends and technologies you can use to drive online engagement and sales.
Trends in customer service interactions
When you're running a business, it's not always easy to prioritize which problems to solve or which features to develop. Monitoring customer service interactions is an effective way of tackling this challenge.
Whether you offer phone, live chat or email support, you can derive valuable insights from customer service interactions. Each of these records holds valuable information about the factors that cause dissatisfaction.
When you record and monitor these interactions, you'll pinpoint the most important issues as they repeatedly occur over time across various customer tickets. Prioritizing these problems/requests is a smart way to improve your retention rate and average CLV.
Analyzing these records would also help you adopt a proactive approach to customer service.
For example, you discovered a trend where customers are more likely to churn after 4 interactions they consider as 'negative', or one where a specific complaint almost always translates into a churn.
With this kind information at hand, it's easier to take proactive measures to keep high-risk customers from churning. Your customer service team can prioritize solving the problems that pose a higher risk of churn. They can invest more of their time into keeping the at-risk customers in.
Finally
Some business owners tend to pay attention to their customer experience metrics only when things go south. And only when they realize they're losing money will they look for ways to improve the metrics.
Aside from the lost profits and the money spent on strategies to bring the low metrics back to life, they risk losing their customers' trust. A lot of the lost customers are captivated by other businesses, and the ones remaining would only take your new claims with a grain of salt.
A better strategy to customer experience management is keeping the pulse of the important metrics and doing your best to improve them all the time. This will eventually lead to improved overall customer experience and makes it easier to deal with challenges along the way.