The field of marketing is always changing.
So as a marketer – I constantly feel the need to keep apace with industry trends so I can make the best and most informed decisions.
It's also a competitive world for a marketer nowadays. Information is accessible to everyone – so it comes down to who makes more of an effort to keep ahead of the game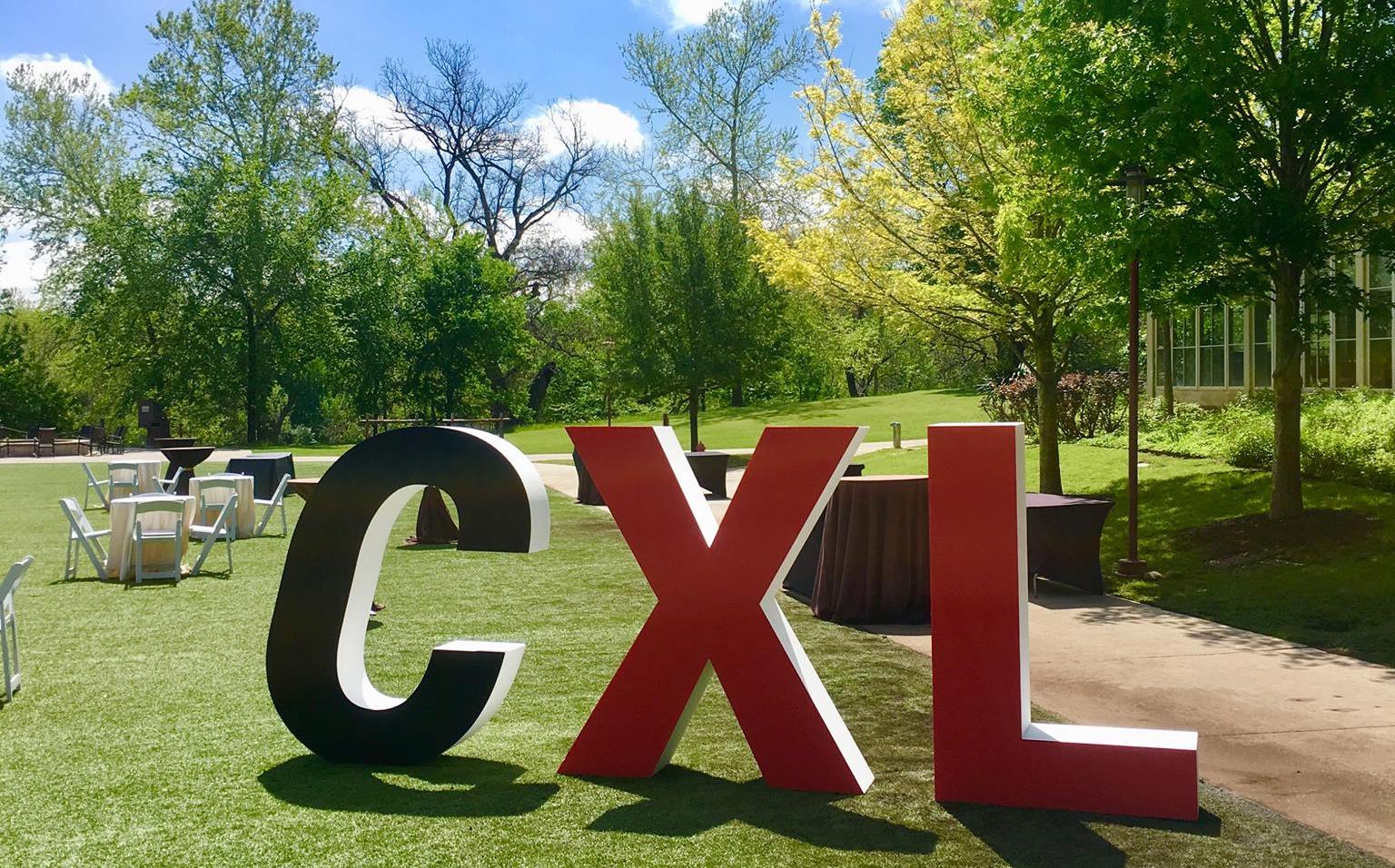 Photo from CXL Live 2018
Sure, staying on top of everything is impossible.
You can do things like: read a handful of blog posts everyday, follow industry thought leaders on social media, and take online courses regularly to educate yourself.
But there is a shortcut I've found particularly useful for staying relevant, informed, and super energized by new marketing ideas: attending a marketing conference.
I've attended many, many conferences in my life and learned so much from them as a result. In this blog post, I'll share the three reasons why I think attending a marketing conference is the best growth hack for a marketer.

1. It's not just what you learn; it's the people you meet
I've been lucky enough to speak at ~20 conferences in the last few years, including CXL Live, SearchLove, Call to Action Conference and Digital Elite Camp.
What's been the best part? It's meeting and connecting with all the like-minded marketers!
Research tells us that networking is a critical aspect of achieving personal and professional success. It's the whole "no man is an island" trope; people need communities to thrive – but not all networking is the same.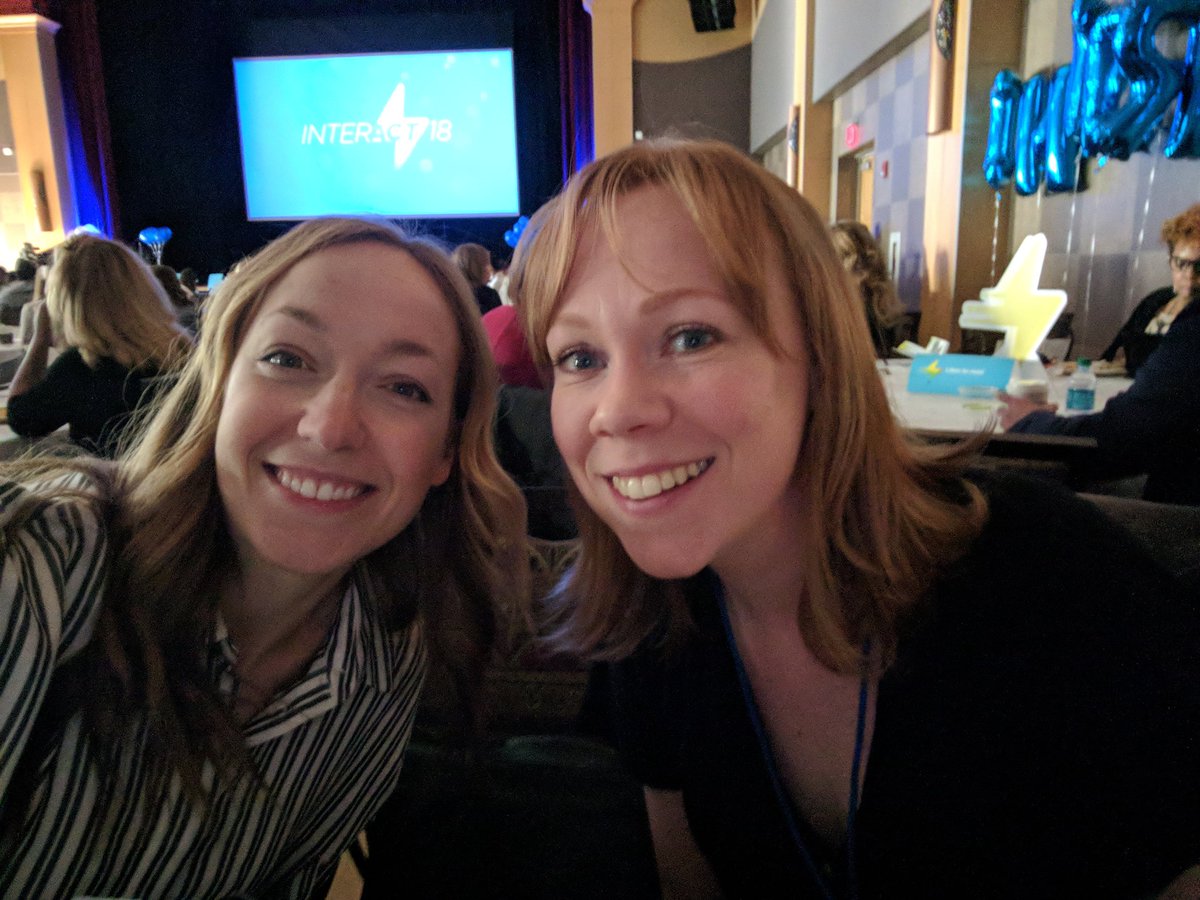 Me with Amy Harrison at Interact Conference 2018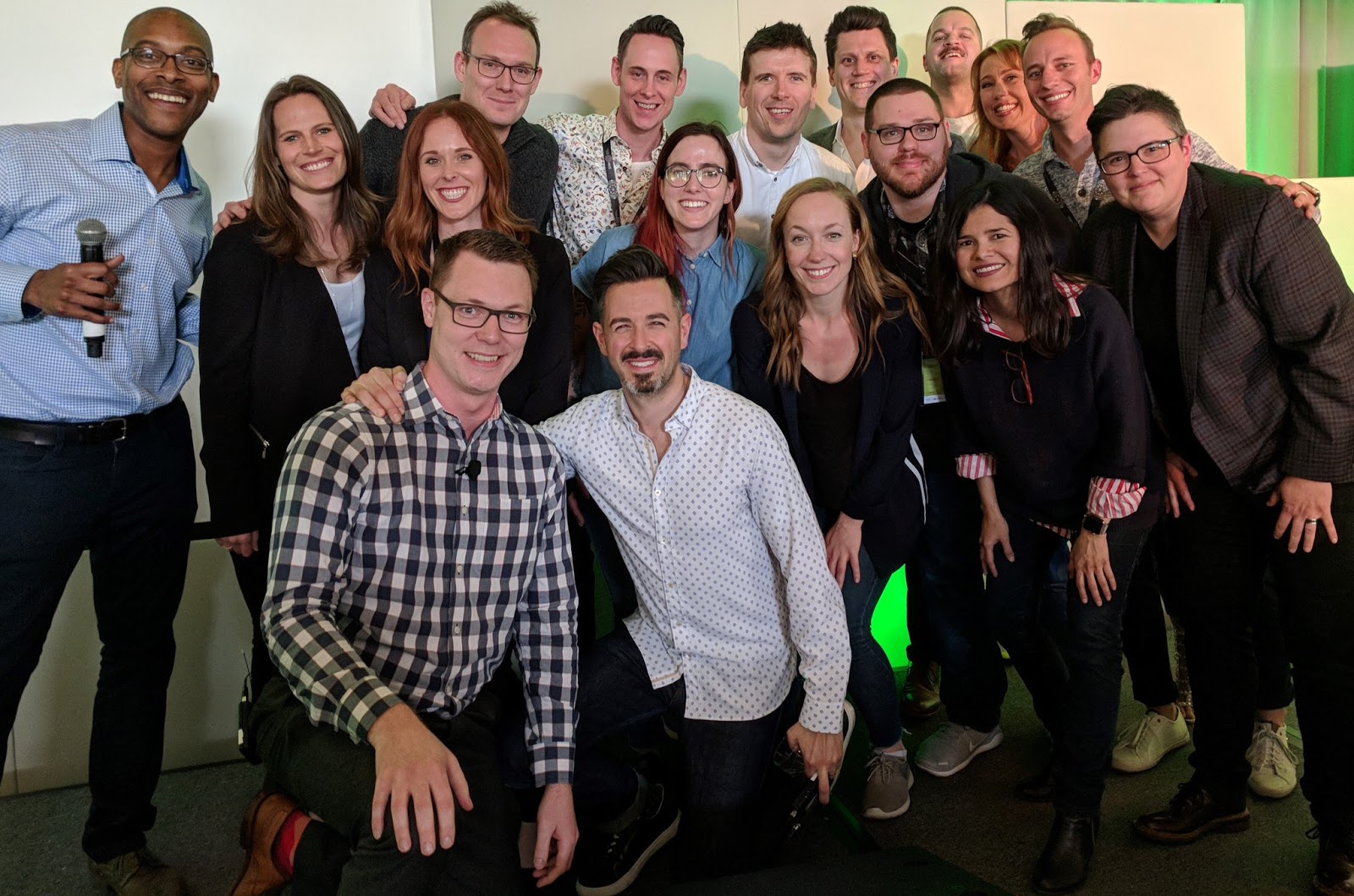 Photo from SearchLove 2018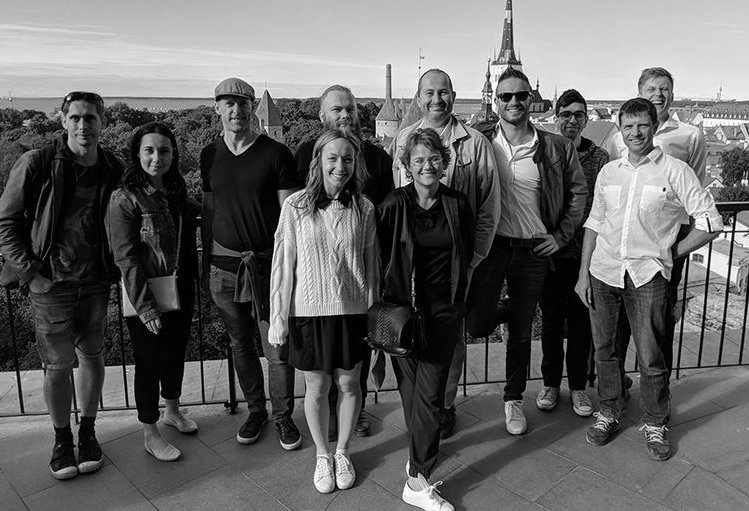 Photo from Digital Elite Camp 2018
It's generally thought that you can sort networking into three categories:
Operational networking
Personal networking
Strategic networking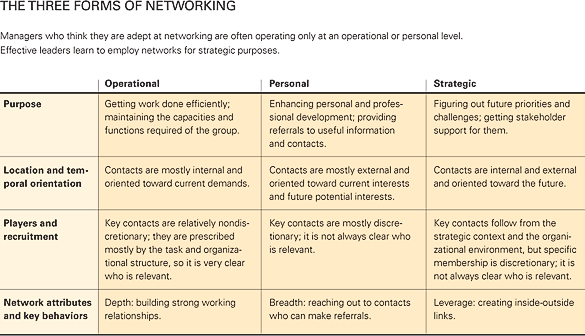 Photo source: The Harvard Business Review
Operational networking builds relationships with your colleagues and peers to improve the quality and efficiency of your work. Personal networking happens mostly with external contacts who provide you with interesting referrals—like good books, recipes, music, or job prospects.
Strategic networking is the most ambiguous, but it can also be the most impactful. It's about "clout"; increasing relationships with influential people who ultimately help you achieve a larger goal, or purpose.
Only at a conference have I experienced all three types of networking at once.
Conferences play to the psychology of shared experience. The sheer act of spending hours or days with colleagues or new acquaintances strengthens the intensity of that experience and builds deeper bonds between you and those experiencing the event with you.
Whether Operational, Personal, or Strategic, a conference is a perfect vessel for building your network.
Here are some general tips for making the most out of conference networking:
Be comfortable with being uncomfortable. There will be small talk. There will be awkward pauses in the conversation. It'll feel weird or even forced to try to meet new people. YOLO. Just do it. You'll thank yourself afterward.
Go to every talk. Talking to new acquaintances (including the speakers) about the talk you just watched = easiest way to make an introduction and get a conversation going.
Switch up where you're sitting. Go out of your way to sit next to someone new. You don't have to force conversation or make it feel like speed dating. But if the opportunity strikes, this can be a great way to make a new connection.
Participate in the conversation online. Use a monitoring tool to track what people are saying about the event hashtag and join the conversation.
2. Conferences make learning more memorable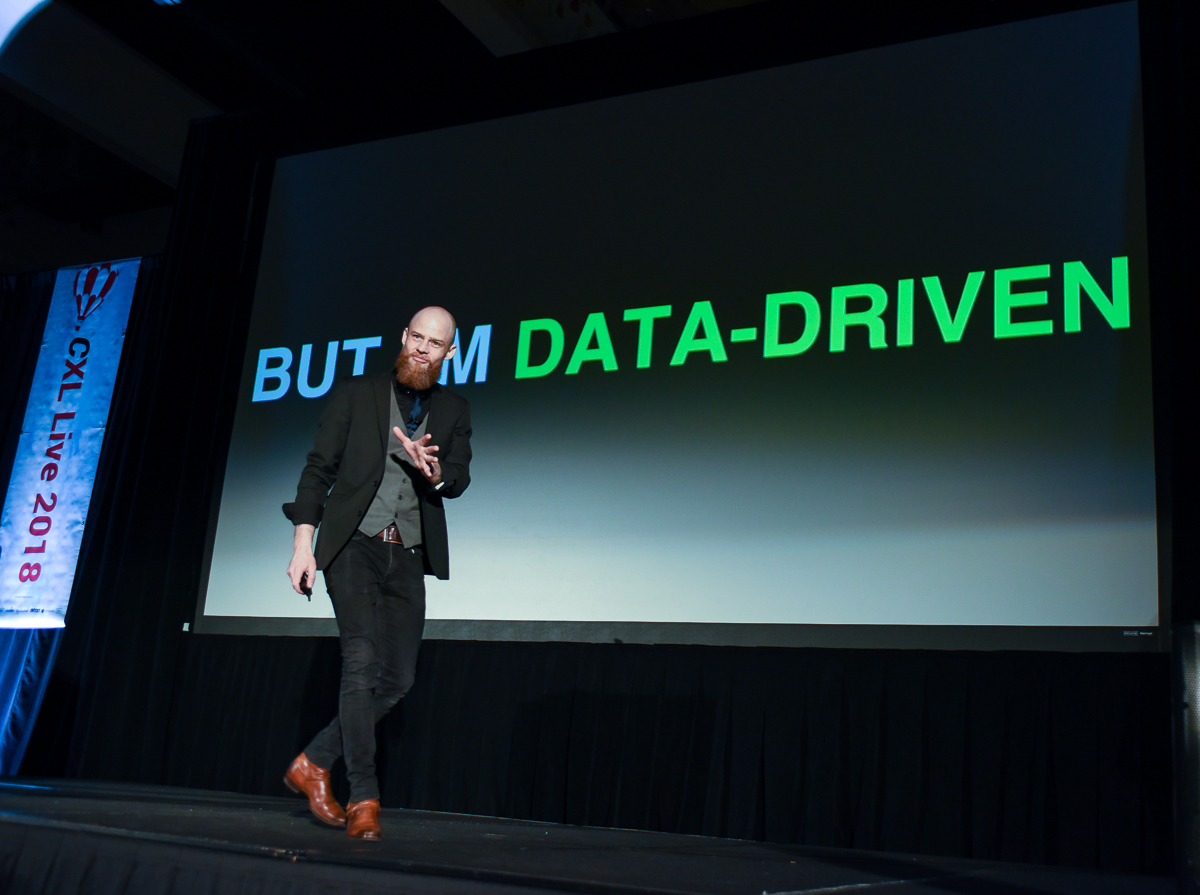 Photos from CXL Live 2018. Michael Aagaard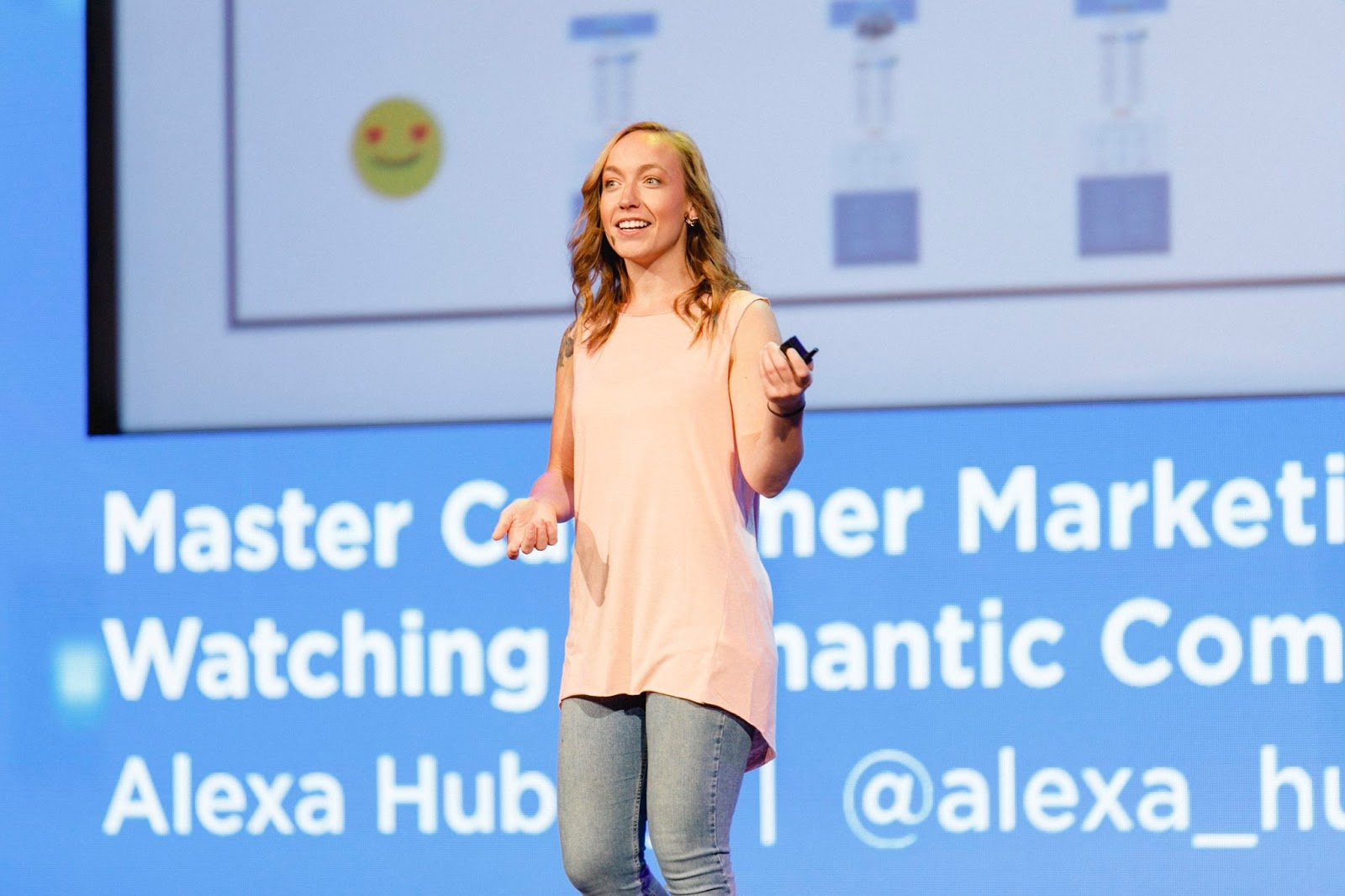 Photo from Call to Action Conference 2017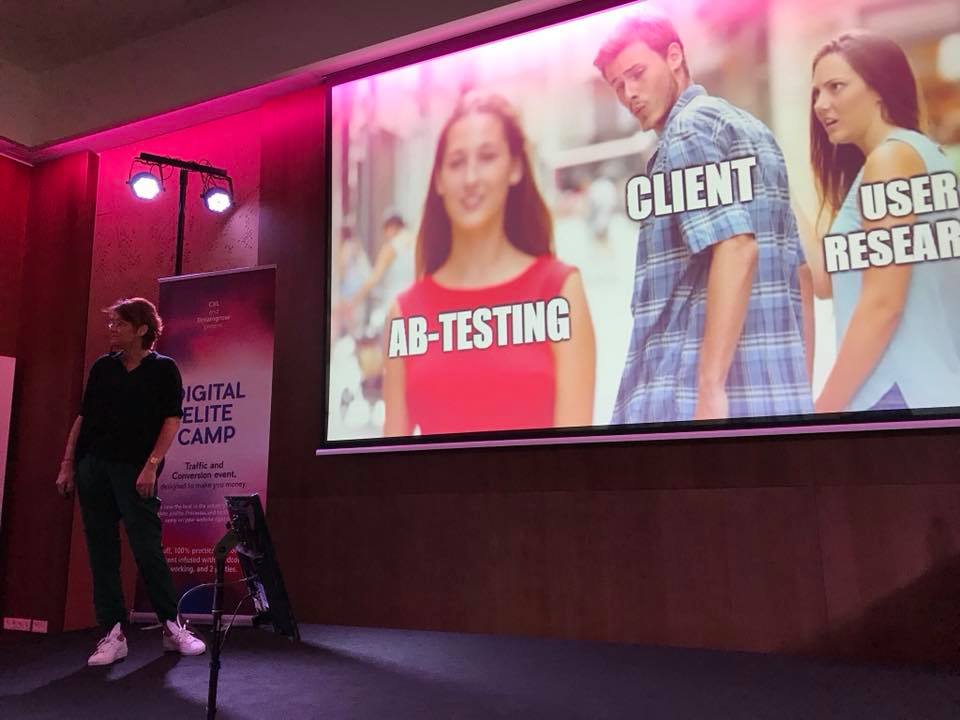 Photo of Els Aerts at Digital Elite Camp 2018
Have you ever wondered why TED talks are so memorable? According to Carmine Gallo, Senior Contributor at Forbes, it's because they've decoded a magical formula for knowledge retention.
The formula is actually quite simple:
Novelty + focus + storytelling = knowledge retention
According to Gallo, when a speaker presents an idea that's new to you, your brain releases dopamine, making the experience of learning the new idea more memorable.
Then, if the speaker can incite an emotional reaction from you—or, better yet, quickly make you laugh—their story is more likely to keep you engaged.
Some of the marketing speakers I've seen who do this really well are:
Michael Aagaard
Hana Abaza
Els Aerts
Joanna Weibe
Amy Harrison
Peep Laja
Oli Gardner
April Dunford
Wil Reynolds
Kindra Hall
Any must-attend marketing conference will find speakers who can deliver a memorable experience.
At CXL Institute, our founder, Peep Laja, lives by this formula when putting together our annual marketing conference, CXL Live. It's proven to be the main contributor to the event's popularity.

By hand-picking the best speakers to teach original content (no boring sales pitches), and brining it all together for one focused, intimate, and fun event – you can achieve magical results.
3. The post-conference hype is addictive
Have you ever described an event as having "left a lasting impression"?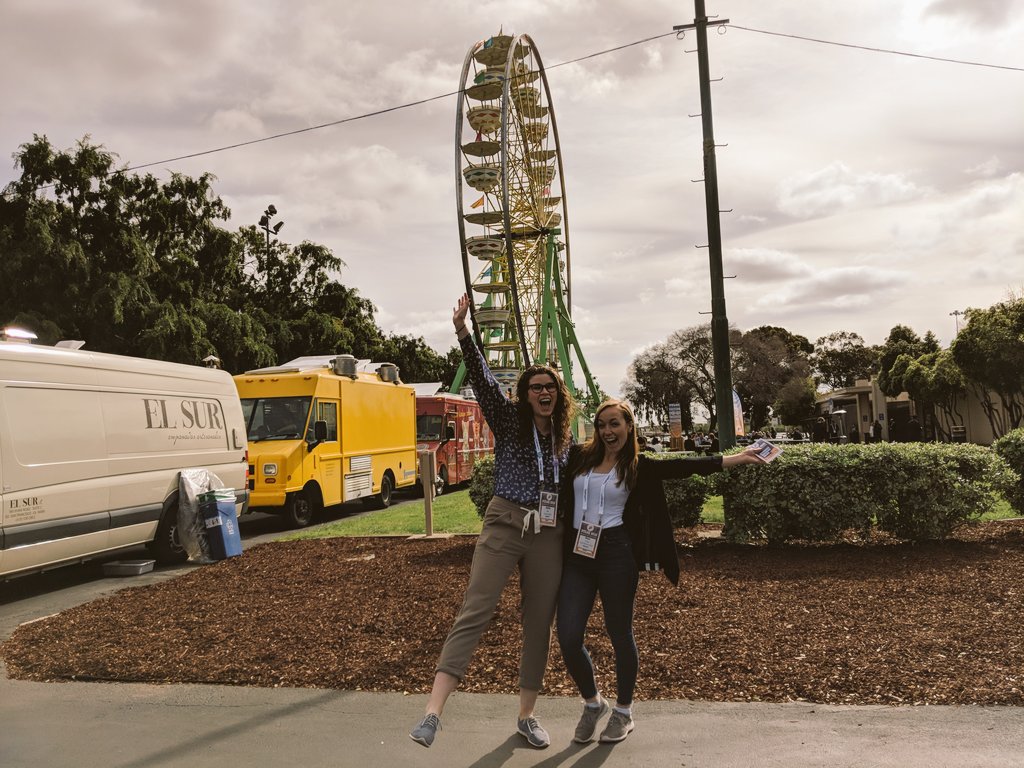 Photo from Pulse 2018
Well, in the world of psychology, there's a term for this. It's called the "Peak–end rule,". Simply put, it means people often judge an experience by how they feel at the peak and end of it.



Here's a scenario:
Say you're spending a week at The Wizarding World of Harry Potter with your bestie.
The crowds are nuts, and your bestie gets a sunburn. But on the last couple of days, you score a butterbeer at the Leaky Cauldron, buy a wand at Olivanders, and take a hilarious ride along Escape from Gringotts.
At the end of the trip, you're not going to average the highs and lows you felt while there. Instead, because of the peak↣–end rule, you'll likely say the trip was awesome. You might even make the trip a new annual tradition.
It's just psychology, and it's what makes marketing conferences so impactful, too.
Sure, conference tickets are pricey. And there's a lot of sitting and watching (a negative, in my books). But if I hear a new idea from an amazing storyteller and make a few new contacts while having fun, I'm apt to leave the event on a high, with a head full of strategies that I want to implement right away.
In other words, any negatives are outweighed by the lasting positive energy, new ideas, and new friends gained from a good marketing conference.
Over to you
Marketing conferences may seem like a big investment – time, budget, and energy wise. But what you're able to get out of it can be invaluable and inspiring – from the people you'll meat, the new things you'll learn, and the new opportunities you may come across.
It sure beats taking online classes!
What are your thoughts about attending marketing conferences? What were the most memorable ones you've attended? Let us know in the comments!